Samsung Galaxy Unpacked July 2023: Date, time, how to watch, updates, leaks, and more!
News
Contributions from
last updated
Recapturing the foldable Seoul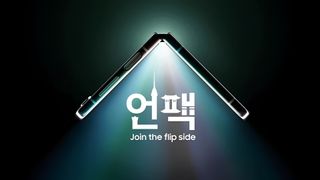 (Image credit: Samsung)
Samsung Galaxy Unpacked on July 26 is for the first time happening on Samsung's home turf: Seoul, South Korea. It's almost a cliché to say, but this Galaxy Unpacked event could be one of Samsung's biggest to date with a genuinely stacked card of foldables, tablets, and wearables perhaps ready to be unveiled.
Even if you're not a fan of Samsung devices, the event will be well worth checking out to see how Samsung reacts to the burgeoning foldable market and the actions of its competitors in Google and Motorola specifically.
You can follow our Samsung Galaxy Unpacked live blog for all of the latest from Seoul. Stick with us for a taste of what's going on around the event and then tune into the live stream or just keep up with the latest through our live blog even if you can't watch along with us.
Latest news (Updated: 7/25)
How to watch Samsung Galaxy Unpacked 2023
The Samsung Galaxy Unpacked event will take place today. The livestream begins at 4 a.m PST / 7 a.m. EST / 12 noon BST, so mark your calendars. If you need to keep up with the news a little more quietly, then keep an eye on our Galaxy Unpacked live blog.
If you won't be free during that time, fear not, Laptop Mag will be following everything on your behalf and keeping you updated with coverage as the unpacked event unfolds. See what I did there? Follow us on Twitter and Flipboard to receive all of the latest updates on everything Samsung and more in the run-up to Galaxy Unpacked and on the day itself.
If you're lucky enough to be free during those hours, you can watch the event online with livestreams running concurrently across Samsung Newsroom, Samsung.com, and Samsung's YouTube channel.
Samsung Galaxy Unpacked 2023: What to expect
With the event's tagline being a call to "Join the flip side," it's clear that Samsung is planning to make the new Samsung Galaxy Z Fold 5 and Samsung Galaxy Z Flip 5 the primary focus of their upcoming Galaxy Unpacked event.
Samsung has been the top dog when it comes to foldable devices so far, but with the recent launch of the Motorola Razr+, Google's Pixel Fold, and the looming rumors of a foldable Apple iPhone, it's no time for the brand to rest on its laurels.
This could be why we're seeing the Unpacked event arrive in July instead of August this year, with Samsung desperate to get out of the gate and remind people who rules the roost in the foldable market. So what will Samsung likely have in store for us?
Samsung Galaxy Z Fold 5
Samsung's Galaxy Z Fold finally has some stiff competition as the foldable market grows, but will there be enough on show to keep Samsung at the foldable top spot for another year? We won't officially know until the Unpacked event takes place, but that doesn't mean we don't have an idea of what to expect, thanks to some reliable tech leakers.
According to @_SnoopyTech_, a tipster with a reliable record of providing accurate information, the Galaxy Z Fold 5 will likely feature a Dynamic AMOLED screen with a 120Hz refresh rate for both the 6.2-inch cover display and a 7.6-inch panel inside.
As for internals, we should expect the Z Fold 5 to run on the same Snapdragon 8 Gen 2 processor as its predecessor alongside 12GB of RAM and up to 512GB of storage. Camera specifications are rumored to be much the same as Samsung's previous offering, too, with a 50 MP, f/1.8 main lens, a 12MP, f/2.2 ultra-wide, and a 10MP, f/2.4 telephoto camera array alongside a 4MP, f/1.8 under-display selfie camera beneath the phone's foldable display. The battery size is rumored to be 4400 mAh, which matches the Z Fold 4.
A January leak from Korean site Naver claimed that Samsung would be making big changes to the Galaxy Z Fold's hinge, switching to a "dumbbell" hinge that seems close in design to the waterdrop hinges we've seen other foldable manufacturers switch to recently to remove the foldable gap and reduce the device's overall size. The site claimed that this may completely eliminate the Z Fold 4's infamous crease along the internal display.
Another reputable leaker, @UniverseIce, speculated that while the Z Fold 5 will feature a waterdrop hinge as reported, claims of the Fold's crease reduction are an exaggeration — the crease is reportedly diminished by 15% at best. The same leaker claimed that Samsung employees themselves are finding it hard to see what the Z Fold 5 brings to the table with one employee even stating that it's so boring, it "can't even be called Galaxy Z Fold 4s."
That being said, the Galaxy Z Fold 5 could still be worth a look, especially when considering rumors of a lower price point may have been confirmed by a recent leak of the foldable's price in India.
Samsung Galaxy Z Flip 5
With Motorola's fantastic Razr+ on the market, the Galaxy Z Flip 5 is going to need to pull out all the stops to remain on top this year. In my opinion, the Razr+ already has the Flip 5 beaten in one key area after both foldable's cover displays were leaked online in April.
While Motorola's Razr+ pushed for a near edge-to-edge cover display, Samsung seemingly opted to go for a 1.4-inch, "folder-like" cover panel, using a cutaway to skirt around the edge of its camera array. While I can applaud Samsung on the pun (folder/foldable) on looks alone, the Razr+ seems to outclass it without too much question.
Not everything the Galaxy Flip 5 is aiming for will be quite so unique, as Samsung has reportedly ensured the foldable phone makes use of the same dumbbell/waterdrop hinge as the Galaxy Z Fold 5. As such, if later reports are to also be believed, we wouldn't expect a massive reduction in the creasing of the internal panel.
We're expecting Samsung's foldable flip phone to follow suit with the Galaxy Z Fold and adopt a Snapdragon 8 Gen 2 processor, though we'd be overjoyed to see the device outfitted with an all-new Snapdragon 8 Gen 3 SoC. However, we'll keep our hopes in check with this one as that particular chipset doesn't seem set to arrive until much later in the year.
We have SamMobile to thank for giving us a better look at the Galaxy Z Flip 5's internals after it claimed that the foldable would include UFS 4.0 storage on all models, with the minimum storage being 256GB.
Samsung Galaxy Tab S9 / S9 Plus / S9 Ultra
Samsung's Galaxy Unpacked event could also likely feature the unveiling of the Galaxy Tab S9 series including the Tab S9, Tab S9 Plus, and Tab S9 Ultra. It'd be a direct statement to competition like the Pixel Tablet that Samsung isn't willing to roll over and give up on its share of the market just because of its success with foldable and smartphone devices.
The Galaxy Tab S8 launched all the way back in February of 2022, so it's a lineup that could benefit greatly from a refresh in the face of Google's return to tablets. We've heard only a few bits and pieces about the Galaxy Tab S9 line, but not much of it suggests radical changes — something we're hearing about a lot of what Samsung has waiting in the wings.
The Galaxy Tab S9 Ultra's design was leaked back in May through a collaboration between @OnLeaks and @MySmartPrice, and revealed a sleek, simple, and stylish-looking device — one that looked practically identical to the Samsung Galaxy Tab S8 Ultra. The only major changes seen were the inclusion of a dual camera array and an LED flash.
In terms of specs, we don't yet know much about what to expect from the Tab S9, though we have seen with published GeekBench scores and through reliable tipsters like @UniverseIce that the Galaxy Tab S9 Ultra is likely to make use of a Qualcomm Snapdragon 8 Gen 2 processor, 8/16GB of RAM, 128GB of storage, and a 14.6-inch, Super AMOLED, WQXGA+ (2960 x 1848-pixels) display alongside a sizable 11,200 mAh battery capacity with 45W fast charging.
The Snapdragon 8 Gen 2 is obviously the biggest upgrade there and it isn't to be dismissed as we've seen Qualcomm's latest and greatest overtake Apple's once unbeatable Bionic chipsets in some metrics while also delivering far superior battery life to the Snapdragon 8 Gen 1.
Samsung Galaxy Watch 6
When it comes to Samsung's latest Galaxy Watch, rumors are few and far between. However, we were able to get a first look at the smartwatch's supposed design after renders leaked online by way of another collaboration between @OnLeaks and @MySmartPrice. The two have collaborated on a number of leaked renders previously — each highly accurate to the final product.
The renders show that the Galaxy Watch 6 resembles both the Galaxy Watch 4 Classic and Galaxy Watch 5 Pro in parts with its inclusion of a rotating bezel and overall smoother aesthetic.
As for specs, a leak from SamMobile claims that new Galaxy Watch 6 models will feature an Exynos W980 processor, making it 10% faster than the previous Galaxy Watch 5 and Galaxy Watch 4 models.
The same leak suggests that the 40mm Galaxy Watch 6's display could measure 1.31 inches in size and support a resolution of 432 x 432 pixels. Meanwhile, the 44mm version could jump to 1.47 inches in size and a resolution of 480 x 480 pixels.
Beyond this, we haven't heard much regarding massive changes to the device, so expect the same fitness trackers, accelerometers, barometer blood pressure, ECG, heart rate, and Sp02 monitoring found in the Galaxy Watch 5.
Samsung Galaxy Unpacked 2023: Outside chances
With everything listed above, it seems there'd be little room left for much else to be showcased during such a stacked event. However, there's always room for surprises and we simply won't fully know what to expect or not to expect until the event draws to a close. That being said, it wouldn't be too crazy if Samsung took the time to mention the following devices at least.
Samsung Galaxy Ring
This was a late-breaking addition to the potential Galaxy Unpacked lineup, but a report from the Elec indicated that Samsung may have a Samsung Galaxy Ring to put on your finger soon.
Not much is known about it, but the assumption is that it will follow in the footsteps of other smart rings with a host of health and fitness features for those that prefer not to wear a smartwatch. Some of the rumors suggest Samsung could be adding smart home controls or gesture recognition to interact with your other devices.
Given the lack of concrete leaks of a prototype or similar we aren't convinced this one is quite fully baked yet, but it's possible Samsung snuck this one in on the radar.
Samsung Galaxy S23 FE
We could be set to see Samsung revive its budget flagship models this year with the return of the Fan Edition by way of the Galaxy S23 FE. Last year, Samsung skipped out on delivering on a Galaxy S22 FE device, so eyes will be peeled when the event kicks off later this month for word of its existence.
Hopes were bolstered further when yet another collaboration between @OnLeaks and @MySmartPrix saw renders of the device appear online earlier this month. The supposed Galaxy S23 FE bears a striking resemblance to the Galaxy A54, and is reported to include a 120Hz AMOLED panel with an under-display fingerprint sensor.
As for the processor? That's still up in the air at the minute with two camps warring against one another over if we will see an Exynos 2200 or Qualcomm Snapdragon 8 Gen 2 chipset onboard. There's no clear word on who is in the right just yet, but it's fun to watch regardless.
Samsung Galaxy Tab S9 FE / Galaxy Tab S9 FE Plus
There's an outside chance that Samsung will make a real showing of the return of Fan Edition budget-friendly devices, and the evidence for that might be racking up after renders leaked online recently of the Galaxy Tab S9 FE and Galaxy Tab S9 FE Plus.
We don't know much about these two Android tablets beyond their respective 10.9-inch and 12.4-inch displays — and that both are likely to feature Exynos 1380 chipsets. It may be too early to see these devices make an appearance, but the fact they could at least on their way is an interesting prospect at the very least.
Outlook
We won't know for certain about how much we've heard if fact or fiction, though we do take the historical accuracy of tipsters into account before taking on board anything mentioned.
The leakers and tipsters found within this article have very good track records with supplying accurate information, and we would expect a large portion of what they're said to turn out to be true.
However, to be sure, we will just have to keep our eyes peeled to the Samsung Galaxy Unpacked event on July 26 to find out for ourselves.
Stay in the know with Laptop Mag
Get our in-depth reviews, helpful tips, great deals, and the biggest news stories delivered to your inbox.
Rael Hornby, potentially influenced by far too many LucasArts titles at an early age, once thought he'd grow up to be a mighty pirate. However, after several interventions with close friends and family members, you're now much more likely to see his name attached to the bylines of tech articles. While not maintaining a double life as an aspiring writer by day and indie game dev by night, you'll find him sat in a corner somewhere muttering to himself about microtransactions or hunting down promising indie games on Twitter.