Best Cyber Monday Laptop Deals LIVE: MacBooks, Dell, HP, Lenovo, and more!
The best Cyber Monday laptop deals live from around the web!
Cyber Monday Laptop Deals LIVE
1. Quick links
2. Deals bot
3. Editor's choice
4. Acer deals
5. Apple deals
6. Asus deals
7. Dell deals
8. HP deals
9. Lenovo deals
10. LG deals
11. Microsoft deals
12. MSI deals
13. Razer deals
14. Samsung deals
15. LIVE deals
Black Friday is in the rearview mirror and Cyber Monday is creeping towards a spectacular finale. But don't sleep on these incredible savings just yet! With just hours to go before Cyber Monday draws to a close, there's still time to shop. And, if there's still time to shop, then there's time to save!
The team at Laptop Mag has been hard at work scouring the four corners of the internet through retailers like Amazon, Best Buy, and Walmart for the best deals from brands like Samsung, Dell, HP, Lenovo, and Microsoft!
Combined, our staff has decades of Black Friday and Cyber Monday shopping experience. We know how to spot a good deal when we see one. As our Deals Editor Hilda Scott would say "Friends don't let friends pay full price for anything," and this Cyber Monday we're hoping to be your window shopping wingman to ensure you can fill your shopping cart without wasting a dime!
We have a roundup of today's best Cyber Monday deals for you to peruse below already, but if you want the absolute latest deals we've come across then you can catch our LIVE deals updates at the bottom of the page (you can skip there by using the "Go to live deals ⤵" link at the end of each section too). Be sure to bookmark this page and check back often, as we'll be swapping deals in and out where possible and the live deals section will be updated right through Cyber Monday!
With all that said, let's check out the best deals of Cyber Monday 2023 so far!
Cyber Monday laptop deals 2023: Quick links
Cyber Monday laptop deals 2023: Deals bot!
There are a ton of deals on this page, all of them well worth a glance. However, if you're in a hurry, or you just want a faster way of browsing our selection of deal highlights, why not try out our AI deal bot?
The deal bot, is a fantastic way of quickly searching through not just the deals we've highlighted on this page, but also the hundreds of deals we've highlighted elsewhere on Laptop Mag over the Thanksgiving period.
Looking for a new gaming laptop? Just type 'Gaming laptop' into the deal bot and let it do the leg work for you! Before you know it you'll be met with some of the best deals online for your chosen item and able to snag it before Cyber Monday draws to a close with a few simple clicks. Technology, isn't it amazing?
Go ahead, give our deal bot a try!
Cyber Monday laptop deals 2023: Editor's choice
Cyber Monday laptop deals 2023: Acer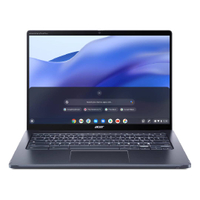 Acer Chromebook Spin 714: $699 $469 @ Best Buy
Save $230 on the Acer Chromebook Spin 714. This sleek, premium 2-in-1 Chromebook's flexible hinges let you convert it into a tablet or use it in tent mode to view movies and videos. It packs a 14-inch (1920 X 1200) WUXGA touchscreen, 3.3-GHz Intel Core
i5-1335U CPU, 8GB of RAM,
Intel Iris Xe graphics and a 256GB SSD.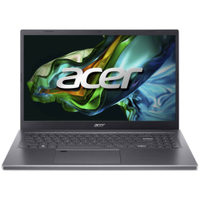 Acer Aspire 5: $699 $499 @ Newegg
Newegg takes $200 off the Acer Aspire 5 (A515-58M-54LG). When you're on the hunt for a reliable day-to-day personal computer for productivity and entertainment, the Acer Aspire 5 is one of the best laptops to buy.
Price check: Amazon $569 Sold out
Similar models on sale
Acer Aspire 3: $399 @ Walmart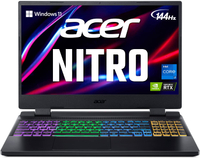 Acer Nitro 5 RTX 4050: $999 $799 @ Walmart
Save $200 on the Acer Nitro 5 gaming laptop. This is an ideal laptop for entry-level gamers, pairing a sizable 15.6-inch 144Hz display and RGB keyboard aesthetic with impressive 12th Gen Intel Core i5 performance and a discrete Nvidia GeForce RTX 40-Series GPU. Not only will you be able to unlock ray-traced graphics and DLSS-boosted performance, but you'll be able to do so at a remarkably low price.
Cyber Monday laptop deals 2023: Apple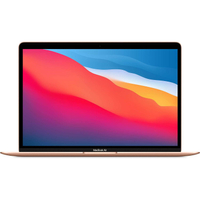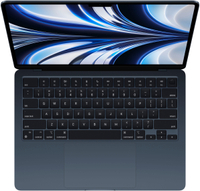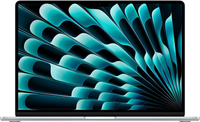 Apple MacBook Air 15 (M2): $1,299 $999 @ Best Buy w/ membership
Save $300 on the 15-inch MacBook Air M2. It features an M2 8-core processor, 10-Core GPU, 16-core neural engine, 8GB of RAM and 256GB of SSD storage. It packs a 15.3-inch (2880 x 1864) Liquid Retina display, Magic Keyboard, Touch Bar and Touch ID.
Price check: Amazon $1,049 | B&H $1,029
Check out other Apple MacBook Black Friday deals.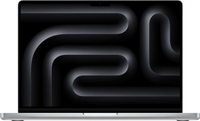 Apple MacBook Pro 14 (M3): $1,599 $1,399 @ Best Buy w/ membership
My Best Buy Plus and Total members save $200 on the new 14-inch MacBook Pro M3. This new release features Apple's new M3 8-core processor, 10-Core GPU and supports up to 24GB of unified memory. Apple claims its new M3 processor is 35 percent faster than its first generation M1 chip. Graphics performance is up 65 percent faster so you'll notice all the subtle nuances during game play, from realistic lighting, shadows, reflections.
Check out other Apple MacBook Black Friday deals.
Cyber Monday laptop deals 2023: Asus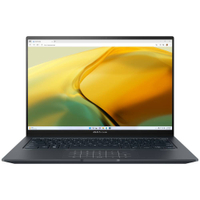 Asus Zenbook 14X OLED Laptop: $799 $599 @ Best Buy
Save $200 on the Asus Zenbook 14X OLED (Q410VA). Not only is the Zenbook 14X OLED a fantastic laptop for students, it's also a powerful and secure portable laptop for productivity and entertainment. It features an FHD IR camera for video conferencing and secure logins with Windows Hello. Dolby Atmos and Smart Amplifier provide immersive, distortion free sound for streaming content.
Price check: $690 @ Amazon Sold out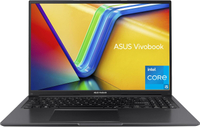 Asus Vivobook 16: $549 $424 @ Amazon
Save $125 on the Editor's Choice Asus Vivobook 16 which we tested and rated 4 out of 5-stars. With this Black Friday laptop deal, you're getting a powerful machine for a low price. If you want a sub $500 big screen laptop for school, work and play, this Vivobook 16 is a solid buy.
Features: 16-inch WUXGA (1600 x 1200) display, Intel Core i5-1235U 10-core CPU, Intel UHD Graphics, 8GB RAM, 512GB SSD.
Price check: Walmart $549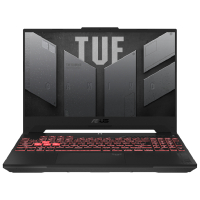 Asus TUF Gaming F15 w/ RTX 4070: $1,399 $979 @ Best Buy
Save $420 on the Asus TUF Gaming F15 at Best Buy during the Black Friday sales and snag a powerful gaming laptop with Nvidia GeForce RTX 4070 performance for less! Don't be fooled by its entry-level in price, the F15 is far more capable due to its impressive components and is an ideal companion for most gamers.
Price check: $1,429 @ Walmart Sold out
Similar models on sale:
Asus TUF Gaming A17 w/ RTX 4070: $1,399 @ Walmart