The new MacBook Air 15 brings you a big, beautiful Liquid Retina display, excellent speakers and powerful performance in the world's thinnest 15-inch chassis.
Pros
+

Ultra-slim chassis

+

Lovely Liquid Retina display

+

Excellent battery life

+

Good performance

+

Affordable
Why you can trust Laptop Mag Our expert reviewers spend hours testing and comparing products and services so you can choose the best for you. Find out more about how we test.
In my work life, I use a MacBook Pro, a 2019 15-inch MacBook to be precise. I requested it because, because the alternative was a Dell Latitude that reviewed poorly on the site and because at the time, 15-inches was the sweet spot. Not too big, not too small, just out there living its best Goldilocks life. But I have to admit that lugging my faithful work laptop can get a bit uncomfortable after a while, especially when I'm at a convention or event.
But what's a girl to do? I don't want to give up my beautiful 15-inch display or the extra typing space. Apple might have just delivered the answer with the new MacBook Air 15. Currently holding the title of the world's thinnest 15-inch laptop, the MacBook Air 15 brings the iconic good looks we've come to take for granted from Apple and added its 8-core M2 processor, essentially making it a bigger MacBook Air 13.
True, there are a couple of things that set the MacBook Air 15 apart. But is it enough? I went hands on with the nascent machine to find out.
Swipe to scroll horizontally
MacBook Air 15 Specs

| | |
| --- | --- |
| Row 0 - Cell 0 | MacBook Air 15-inch (starting) |
| Price | $1,299 (starting), $1,699 (as reviewed) |
| Colors | Midnight, Starlight, Space Gray, Silver |
| CPU | 8-core CPU |
| GPU | 10-core GPU |
| Display | 15.3 inches (2880 x 1864) |
| Unified Memory | 8GB, 16GB (as reviewed) |
| Storage | 256GB, 512GB (as reviewed) |
| Ports | 2x Thunderbolt / USB-4, 1x MagSafe, 1x headphone jack |
| Webcam | 1080p |
| Charging | 35W MagSafe; 70W USB-C |
| Size | 13.40 x 9.53 x 0.45 inches |
| Weight | 3.3 pounds |
MacBook Air 15 Pricing and Configuration
As announced at WWDC 2023, the base model of the Air 15 costs $1,299 ($1,199 for education). It's the same price as the 13-inch MacBook Pro. For that, you get Apple's 8-core M2 CPU, 8GB of unified memory, a 256GB SSD, a 10-core M2 GPU and a 15.3-inch Liquid Retina display.
There's also the $1,499 version which doubles the storage. The $2,499 model is the top of the line and bumps the memory to 24GB and the storage to 2TB.
MacBook Air 15 Design
Call me sentimental, but I would have loved to see the 15-inch MacBook Air with that old-school wedge design that made the Air line famous. However, Apple still managed to slim the 15-inch down to a meager 0.45-inch thickness, making the Air 15 the world's thinnest 15-inch laptop. That's only a hair thicker than the 0.44-inch 13-inch Air. The Air 15 is also incredibly light at 3.3 pounds. Compare that to the 13.6 x 9.1 x 0.7-inch Dell XPS 15 which weighs 4.2 pounds.
However, both the LG SuperSlim 16 (14 x 8.9 x 0.49 inches) and Acer Swift Go 14 (12.3 x 8.6 x 0.59 inches) are lighter at 2.2 and 2.9 pounds, respectively.
Boasting four colors (Space Gray, Silver, Starlight and Midnight), the Air 15 is one of the more colorful MacBooks on the roster. My favorite of the group is Midnight, but if I had my choice, I would want the slim stunner in Deep Purple to match the iPhone 14 Pro and Pro Max. But for this review, I'm working with the Air 15 in Starlight. It's still an undeniable beauty with its anodized aluminum chassis. This baby doesn't need any flourish outside of the gleaming logo in the center of the lid.
Opening the lid shows off more of that aluminum finish and the black Magic keyboard. The Liquid Retina display is pretty as always and surrounded by slim bezels on three sides. Are they as good as the XPS 15's four-sided InfinityEdge bezels? No, but they're a massive step forward from the chunky bezels of old.
MacBook Air 15 Security
Still no Face ID, despite the massive notch jutting from the top bezel. Instead, Touch ID is embedded into the power button to ensure your data remains secure.
MacBook Air 15 Ports
This is a MacBook Air. As such, don't expect a gaggle of ports. Instead you have a pair of Thunderbolt ports on the left with the MagSafe 3 charger and the lone headset jack on the right. As you'll need more ports, you'll definitely want to check out our best USB Type-C hubs page to accommodate all your peripherals.
MacBook Air 15 Display
A bigger Air means a bigger display. In the case of the MacBook Air 15, that means a gorgeous 15.3-inch panel. The Air 15's 2880 x 1886p Liquid Retina display like most other MacBooks is simply beautiful to look at. And thanks to Apple's TrueTone technology which automatically corrects the color temperature depending on the environment, maintained its good looks whether I was seated outside soaking up some sun or enjoying the central air in my darkened bedroom.
Watching a clip from "The Angry Black Girl and Her Monster," details like the prominent crack in actor's Laya DeLeon Hayes' glasses were immediately noticeable. But the panel also captured the finer details such as the delicate striations in her forest green tank top, not to be confused with the lush verdant green of the lawn in the background. Hayes' golden brown skin had a mix of reddish-yellow undertones.
Watching a clip from "The Angry Black Girl and Her Monster," details like the prominent crack in actor's Laya DeLeon Hayes' glasses were immediately noticeable. But the panel also captured the finer details such as the delicate striations in her forest green tank top, not to be confused with the lush verdant green of the lawn in the background. Hayes' golden brown skin had a mix of reddish-yellow undertones.
Swipe to scroll horizontally
MacBook Air 15 vs Competition: Display benchmarks

| Laptop | DCI-P3 color gamut | Display brightness average | Delta-E |
| --- | --- | --- | --- |
| MacBook Air 15 | 78.9% | 473 nits | 0.17 |
| Acer Swift Go 14 | 175.7% | 395 nits | 0.32 |
| Dell XPS 15 | 139% | 385 nits | 0.24 |
| LG SuperSlim 16 | 137.9% | 371 nits | 0.3 |
However, as previously MacBooks reviews have shown, while the Air 15 is plenty bright averaging a stunning 473 nits, outshining the 345-nit mainstream average. But the Air 15 didn't stop there as it made its competitors look dim by comparison. The Swift Go notched a distant second place at 395 nits with the SuperSlim 16 hot on its heels at 385 nits. The XPS 15, meanwhile, averaged 371 nits.
But as bright as the MacBook Air 15 is it does falter when it comes to color gamut, reproducing only 78.9% of the DCI-P3 color gamut which is well below the 129.8% category average. The Swift Go 14 rallied with an incredibly vivid 175.7% with the LG and Dell sliding in with 139 and 137.9% each.
The Air 15 did prove to be the most color accurate however with a Delta-E score of 0.17 (0 is ideal), topping the 2.62 average. The XPS 15 was next at 0.24, followed by the LG (0.3) and Acer (0.32).
MacBook Air 15 Audio
Similar to the larger MacBook Pros, the Air 15 has a six speaker setup including a pair of force-cancelling woofers. And like modern AirPods, the notebook also supports spatial audio. In fact, the effect gets even more precise when used with a pair of AirPods as dynamic head tracking comes into play.
At times, the speakers danced on the knife's edge of being tinny at max volume. It's nothing that can't be solved by turning the volume down slightly. But overall, the top-firing speakers are plenty powerful and had no problem filling my smallish living and dining room.
The speakers got off to a good start on ïnnü's "What Dat Mouf Do" delivering a clean guitar twang on the opening before transitioning into a sensual ballad filled with a robust bass, clean guitar and warm piano. The soundstage was big enough to give the hi-hats, cymbals and shakers their own separate space. All this while the vocalist's honeyed tenor sang his sultry song of seduction.
All in all, the MacBook Air 15 can give a few of the smaller and mid-sized Bluetooth speakers a run for their money. But if you want to maintain a private party, you can either connect a pair of wireless earbuds to the system or go old-school and plug in a wired pair.
MacBook Air 15 Keyboard and Trackpad
I used the MacBook Air 15 to write up this review and it was a positively comfortable experience. The big flat keys that make up the Magic Keyboard offer a satisfying click and just the right amount of spring. The backlighting is bright, but not annoyingly so –– just enough to make it easy to read the font in a darkened room for you non-touch typists.
When I took the 10fastfinger typing test, I hit 77 words per minute which is better than my usual 70-wpm result. I could definitely see myself typing out many more articles on this baby.
The 5.9 x 3.6-inch Force Touch trackpad is quick and responsive, performing all my scrolling and multi-gesture commands flawlessly, The bottom corners aren't mushy, but lack that little click I like. But it has firm feedback which is more important in the grand scheme of things.
MacBook Air 15 Performance
While I wish the Air 15 had an M2 Pro or M2 Max chip, the Air line has a specific audience that it's going for. And while those consumers definitely want performance, they want it without breaking the bank, hence the entry-level M2 CPU (4 performance/4 efficiency cores) which can more than get the job done. My review unit has the 8-core Apple M2 chip with a 16-core Neural Engine, 16GB of unified memory and a 512GB SSD. It's a well tested configuration in its smaller brethren, but let's see how it holds up against larger machines.
As expected, my real world tests couldn't put a dent in the M2's performance. Despite my 80 open tabs of RAM-draining Google Chrome, the Air 15 didn't put up a fuss, even with a sticky mix of productivity, social media and videos. Apps still opened lickety split and switching between my organized chaos was nothing to the laptop.
The Air 15 came out the gate swinging on our synthetic tests, hitting 9,993 on Geekbench 6.1, our overall performance test, sailing past the 8,389 category average. However, it wasn't enough to stave off Intel's 13th Gen processors. The LG SuperSlim 16 (Intel Core i7-1360P) reached 10,282 while the Dell XPS 15 and Acer Swift Go 14 with their Core i7-13700H CPUs turned in scores of 12,171 and 11,950, respectively.
Swipe to scroll horizontally
MacBook Air 15 vs the competition: Overall Performance benchmarks

| Laptop | Geekbench 6 | Handbrake time | SSD Read/Write speed |
| --- | --- | --- | --- |
| MacBook Air 15 | 9,993 | 7:46 | 2,793.9MBps/3,146MBps |
| Acer Swift Go 14 | 11,950 | 5:35 | n/a (unable to do same test) |
| Dell XPS 15 | 12,171 | 5:01 | n/a (unable to do same test) |
| LG SuperSlim 16 | 10,282 | 10:41 | n/a (unable to do same test) |
During the Handbrake video transcoding benchmark, the Air 15 took 7 minutes and 46 seconds to transcode a 4K video to 1080p, just beating the 7:53 mainstream average and the LG's time of 10:41. However, the MacBook was outclassed by both the Dell (5:01) and the Acer (5:35).
Measuring for file transfer speed, the Air 15 is in a league all of its own, literally. MacOS doesn't play nice with our File Transfer test, so we run the BlackMagic Read/Write test instead. The notebook pulled down 2,793.9 megabytes per second on the Read test, surpassing the 2,423.5MBps average. We saw a blistering 3,146MBps on the Write test that secured the Air 15's victory over the 2,150.8MBps category average.
MacBook Air 15 Graphics
When it comes to graphics, specifically gaming, MacBooks are getting better, but they're not quite there yet. Still, I'm loving the progress. On games optimized for MacOS, like No Man's Sky and Resident Evil Village, you can expect smooth gaming performance with solid frame rates.
On non-optimized titles, the results are a little dicier. For instance, on the Sid Meier Civilization VI benchmark, the Air 15 notched 43 fps at 1920 x 1200, besting the 35-fps average as well as the 27 fps and 25 fps put up by the Swift Go 14 and the SuperSlim 16 –– both of which are powered by integrated Intel Iris Xe Graphics. The XPS 15's discrete Nvidia GeForce RTX 4070 GPU absolutely shredded this test with 115 fps.
When we re-ran the test at or close to native resolution (2880 x 1600 for the MacBook), the frame rate fell to 29 fps, which is one frame below our playability threshold and several below the 34-fps mainstream average. The Acer dropped to 19 fps while the Dell delivered a very playable 69 fps.
Swipe to scroll horizontally
MacBook Air 15 vs the Competition: Graphics benchmarks (1080p)

| Laptop | Sid Meier's Civ VI | Shadow of the Tomb Raider | Borderlands 3 |
| --- | --- | --- | --- |
| MacBook Air 15 | 43 fps | 26 fps | 16 fps |
| Acer Swift Go 14 | 27 fps | n/a | n/a |
| Dell XPS 15 | 155 fps | 67 fps | 65 |
| LG SuperSlim | 25 fps | n/a | n/a |
During the Borderlands 3 test, the Air 15 only saw 16 fps, matching the mainstream average. The Dell XPS 15, blew that result out of the water with 65 fps.
On the Shadow of the Tomb Raider benchmark, the Air 15 reached 26 fps, missing the 36-fps average and falling far short of the XPS 15's 67 fps. On native resolution, the MacBook's frame rate dropped to 12 fps, just a few frames below the 14-fps mainstream average and half the frame rate of the XPS 15.
MacBook Air 15 Battery Life
Typically when a laptop maker makes a claim about battery life, I take it with a grain of salt. I've seen our battery test (continuous web surfing over Wi-Fi at 150 nits of brightness) prove otherwise too many times. But when it's an Apple device, I tend to believe the hype as historically, MacBooks have been some of the longest lasting laptops. And so it goes with the MacBook Air 15 with its 14 hours and 59 minutes of battery life. That outpaced its little brother, the 13-inch by 53 minutes.
The Air 15's time absolutely demolished the competition. The Swift Go 14 tapped out after 8:05 while the XPS 15 waved the white flag after 8:58. The LG came the closest to even thinking about catching the MacBook with a time of 11:38. And forget the 9:55 average as the MacBook completely blew it out the water.
Swipe to scroll horizontally
MacBook Air 15 vs the Competition: Battery life benchmark

| Laptop | Battery life test result (hours and minutes) |
| --- | --- |
| Dell XPS 15 | 14:59 |
| Acer Swift Go 14 | 8:05 |
| Dell XPS 15 | 8:58 |
| LG SuperSlim 16 | 11:38 |
When the time finally does come to recharge the battery, you can rest easy knowing you won't have long to wait, provided you opt for the [TK] 70W USB power adapter as it's fast-charge compatible. But in the interest of having another charging port, I'm fine with the dual USB-C 35W power adapter.
MacBook Air 15 Heat
I know, I know. When you see the words "fanless design," your nethers want to recede so far into your body, you might experience a voice change. But never fear, as Apple's on the case and has the heating situation and your bits and bobs covered. We played a fullscreen 15-minute video and tested key spots on the system. The system never exceeded our 95-degree Fahrenheit comfort threshold.
The touchpad and the center of the keyboard were within spitting distance of each other with temperatures of 78 and 80 degrees, respectively. The laptop's undercarriage was slightly warmer at 82 degrees.
I used the Air 15 in my laptop for over four hours a sitting and never felt any discomfort on my bare thighs.
MacBook Air 15 Webcam
Typically, this section is a write off as a lot of laptop OEMs phone it in on the webcams, yielding grainy photos and video with washed out color. Not so with the Air 15. It's 1080p webcam is in the running for my best webcam of the year. Not only did it capture the purple, green, blue and pink in my locs, it didn't wash out my chocolate skin tone. Text was clean enough that you can read the book title in the background of the shot and make out some of the finer details of my "Into the Spiderverse" t-shirt.
However, if you want even better webcam results, you'll want to peruse our best webcams page.
MacBook Air 15 Software and Warranty
Even though I use Mac for my work life, I'm still fairly new to reviewing them and really taking a deeper look into things like the software. And while we're eagerly awaiting the launch of MacOS Sonoma, I'm still digging Ventura. The tasks optimization is top tier with the operating system assigning tasks between its performance and efficiency cores, which is the key to both the power and endurance of the Air 15.
The Mac ecosystem is even easier to navigate with iCloud and the Continuity features. If you own an iPad or iPhone, Handoff is there to let you finish writing an email you started on MacBook on your iPhone. Airdropping between iDevices has become even easier. The Universal Clipboard allows you to copy and paste text or images from an iPhone or iPad right into a document on the MacBook.
The MacBook Air 15 ships with a one-year limited warranty. See how Apple fared during Tech Support Showdown and Best and Worst Brands, our annual reports.
Bottom Line
So all things stated, I think I've found my new work laptop. The MacBook Air 15 is incredibly lightweight which will definitely come in handy when I'm on travel. The Liquid Retina display, while not the most colorful on the block, is the most accurate and the brightest. And honestly, when I'm watching movies, I really can't tell the difference.
The entry-level M2 chip can more than handle my daily workload and the Magic Keyboard makes for a comfortable typing experience hours later. Speaking of which, at just short of 15 hours of battery life, the Air 15 can more than hang with me during work hours and some off-the-clock activities if I'm so inclined. And the step up to six speakers is a great look for the Air. Plus, at $1,699, the MacBook Air 15 sits in that sweet spot of affordability, which in this economy is a godsend.
Now granted, I really wish Apple had giving the Air 15 more ports, particularly an SD card reader slot for when I need to pull photos off my DSLR. However, it's nothing a dongle can't fix. My bigger gripe would be the somewhat shaky gaming performance, but I'm hoping with titles such as Death Stranding: Director's Cut getting the Apple treatment more developers will make the leap. But if I'm just using this as a work system, this is a somewhat minor thing.
However, if you want to game on the go, or do some more graphically-taxing tasks, the Dell XPS 15 is your huckleberry, but be prepared to pay at least a $2,499 premium for the privilege. But if you're looking for a long-lasting, lightweight system with a lovely display, solid performance and powerful speakers, the MacBook Air 15 is the way to go.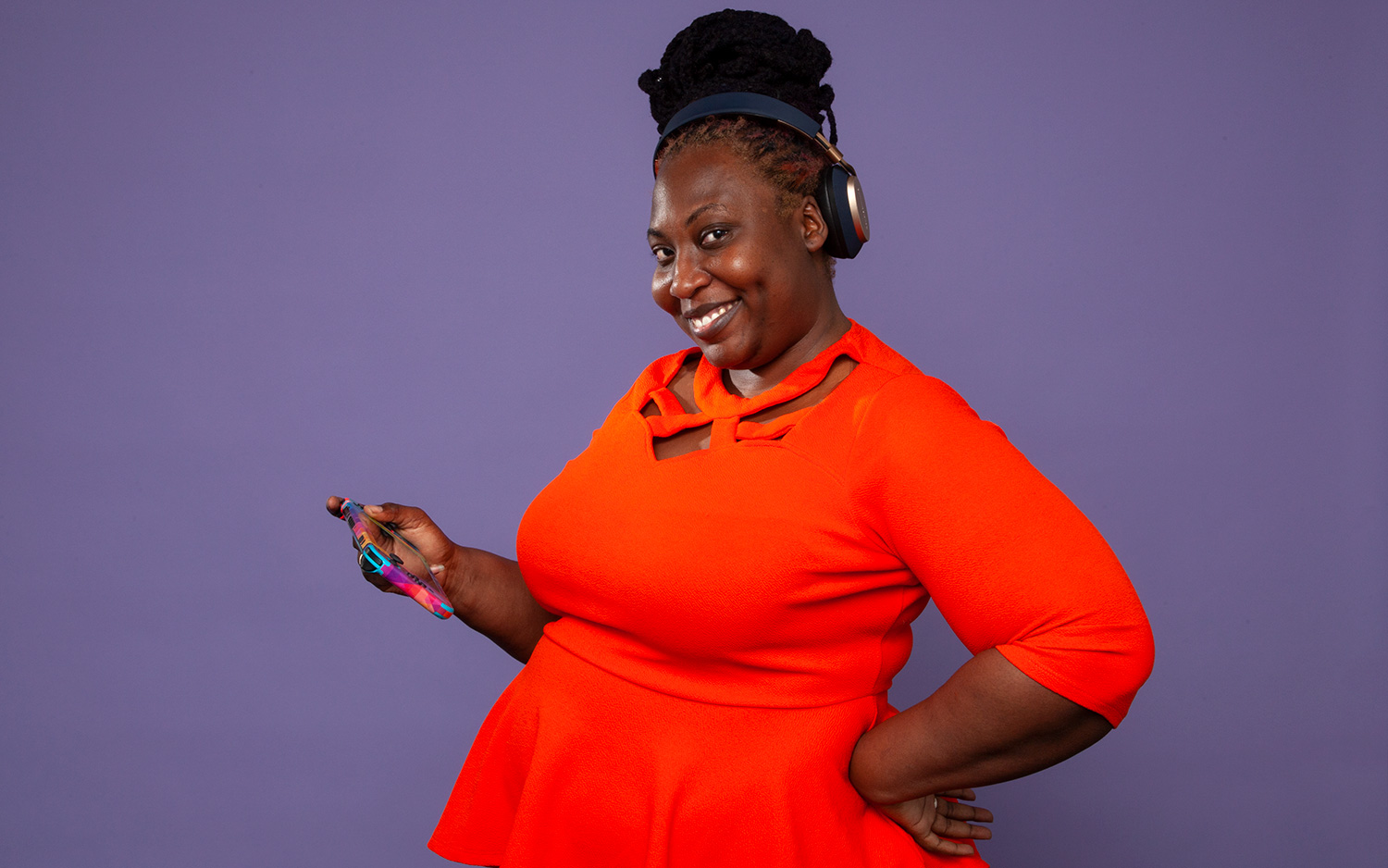 Sherri L. Smith has been cranking out product reviews for Laptopmag.com since 2011. In that time, she's reviewed more than her share of laptops, tablets, smartphones and everything in between. The resident gamer and audio junkie, Sherri was previously a managing editor for Black Web 2.0 and contributed to BET.Com and Popgadget.