The iPhone 14 Pro Max is one of the best flagship phones you can buy right now — strong in almost all areas, superior in zippy performance, and miles ahead of other phones in video capture. But with a camera system that seems to have lost its soul compared to the 13 Pro, and the unexplored potential of the Dynamic Island, I would wait a few months for Apple to figure it out with the 15 Pro Max.
Pros
+

Sleek, refined design

+

Gorgeous display

+

Strong battery life

+

Zippy performance

+

Incredible cameras (for video)
Cons
-

Photos are over-processed

-

Dynamic Island is a little pointless (for now)

-

Still slow to charge

-

Thicker and heavier than the 13 Pro Max

-

Expensive from $1,099
Why you can trust Laptop Mag Our expert reviewers spend hours testing and comparing products and services so you can choose the best for you. Find out more about how we test.
We are just past the halfway point of the iPhone 14 Pro Max's life cycle before the iPhone 15 Pro lineage drops in September. Is it still worth buying? Honestly, I don't think so.
Not to say it's a bad phone. In fact, I'd go so far as to say it's the best iPhone you can buy right now — the blistering performance is mindblowing, the battery life is impressive, and nothing can touch the 14 Pro Max in terms of video capture.
But with a utilitarian aesthetic that this big phone feel even bigger and bulkier in the hand, the relatively unexplored potential of the Dynamic Island, and photography computation that seems to take the soul out of pictures, it's a tricky phone to recommend with the high tier of quality we expect from Apple in mind.
So take a seat, dear reader, and let me tell you why I believe the 14 Pro Max is more of a transitional device to bigger and better things in the iPhone 15 Pro Max.
iPhone 14 Pro Max price and configurations
The iPhone 14 Pro Max comes in four storage options:
128GB: $1,099 / £1,199
256GB: $1,199 / £1,309
512GB: $1,399 / £1,529
1TB: $1,599 / £1,749
There are no two ways to say it. These prices are rather astronomical, especially when you look at the U.K. costs. I've already ranted about it ad nauseum, but it goes without saying that the £150 increase is tough to swallow, especially when you consider that Apple is a $2.6 trillion company.
Heading back stateside for comparison's sake, that 256GB model matches the price of the Samsung Galaxy S23 with the same storage — and the base 128GB model is $400 more than the OnePlus 11.
iPhone 14 Pro Max design
If you've held a pro-tier iPhone since the 12 Pro Max, you've held them all. For all the love I have of this utilitarian design with callbacks to my favorite of Apple's phones, the iPhone 4, it is starting to get a little tired.
Please don't take that as an overt criticism of the phone's looks and premium nature because when it comes to wanting that ultra flagship luxury, nothing comes close. The sandwich of glass and stainless steel gleams from every angle, with the frosted back providing a nice grippy surface for your hands, as well as a gorgeous matte finish.
But after three years of this aesthetic, you can really start to nitpick at the smaller gripes. The sharper edges of that stainless steel band make it tricky for you to get a real comfortable grip of the phone, which becomes all the more problematic with this big chungus.
Swipe to scroll horizontally
| Phone | Dimensions | Weight |
| --- | --- | --- |
| iPhone 14 Pro Max | 6.33 x 3.06 x 0.31 inches | 8.47 ounces |
| Samsung Galaxy S23 Ultra | 6.43 x 3.07 x 0.35 inches | 8.25 ounces |
| OnePlus 11 | 6.42 x 2.92 x 0.33 inches | 7.23 ounces |
While it doesn't have the height and thickness of the Galaxy S23 Ultra and the OnePlus 11 (though that may be negated by the case you may immediately want to buy for this very expensive phone), it is heftier by some margin — further compounded by the slight top-heavy weight distribution because of that massive camera bump.
The 14 Pro Max is not a bad looking phone to any degree. You'll be happy that the phone effortlessly presents an upmarket feel every time you hold it, especially for what you paid to snag one. But with the rumored changes coming to the 15 Pro, including a slight curvature to the sides, the time has come for this three-year-old design language to get a revamp.
iPhone 14 Pro Max display
Probably the biggest visual difference comes as you turn the phone on. Sure, the specs are identical here, as a 6.7-inch Super Retina XDR OLED display with LTPO technology, a 120Hz refresh rate, HDR10 and Dolby Vision comes to life.
But the big difference here is something you've probably already heard about many, many times. The Dynamic Island replaces the notch with an interactive pill-shaped cutout. We'll get into just how useful the interactivity of this element is.
Getting back to the quality of the display, it should come as no surprise to hear it is a stunner with impressive brightness and color accuracy. Firing up a dose of Ted Lasso on Apple TV+ shows off the impressive color range with the green of the AFC Richmond pitch, alongside the contrast-rich depth of darker scenes.
Running the display through our tests back this up too — showing a brightness that is pipped only by the stand out OLED panel on the Galaxy S23 Ultra, while beating it for color and Delta-E accuracy.
Swipe to scroll horizontally
| Phone | Average brightness (adaptive brightness on) | DCI-P3 color gamut | Delta-E color accuracy (lower is better) |
| --- | --- | --- | --- |
| iPhone 14 Pro Max | 980 nits | 83.2% | 0.26 |
| Samsung Galaxy S23 Ultra | 1,020 nits | 78.3% (natural mode) | 0.3 (natural mode) |
| OnePlus 11 | 470 nits | 83% (natural mode) | 0.24 |
Plus, it's absolutely worth noting that the 120Hz refresh rate is a night and day difference to the slower 60Hz of the iPhone 14 and iPhone 14 Plus. Touch responsiveness just feels better, thanks to the buttery smooth nature of the interface and fluidity of animations.
iPhone 14 Pro Max audio
The iPhone 14 Pro Max packs stereo speakers, which are tinny (as you'd expect from tiny smartphone tweeters), but have impressive definition and clarity across all levels. Of course, your only alternative option is to pick up a pair of the best wireless headphones, as there is no 3.5mm headphone jack.
In practice, the finer details of Paramore's "This Is Why" shone through with plenty of space for each instrument and Hayley's vocals to really shine, which went some way to make up for the inevitable lack of bass. All of this played out, along with the guttural screens of Stick to Your Guns' "Nobody" with absolutely no distortion.
iPhone 14 Pro Max performance
It's a tale as old as time. Apple makes a new iPhone chip, which absolutely smokes the competition. And once again, thanks to the A16 Bionic built on a 4nm process, that is the case. But there is a small wrinkle, which comes in the form of its graphical prowess.
Swipe to scroll horizontally
| Phone | Geekbench 5 single-core | Geekbench 5 multicore | 3DMark Wild Life Extreme score |
| --- | --- | --- | --- |
| iPhone 14 Pro Max | 1882 | 5333 | 3331 |
| Samsung Galaxy S23 Ultra | 1578 | 5081 | 3858 |
| OnePlus 11 | 1166 | 4962 | 3627 |
Now let me be clear. This shortfall is not felt in any way shape or form in use. When multi-tasking a bunch of apps, including editing a short clip in Adobe Premiere Rush, playing Thumper + (a game I highly recommend from the Best Apple Arcade Games list), and exporting footage from iMovie at the same time, the Pro Max didn't slow down one iota.
Some of this does come down to the super tight integration between hardware and software that Apple excels at. But the sheer horsepower and peak efficiency of this chip is insane, though that gap between Qualcomm and Apple is getting closer, given the smaller gap (and superior graphics) of the Snapdragon 8 Gen 2 CPU.
Put simply, no matter what you throw at it, the iPhone 14 Pro Max will handle it with the greatest of ease.
iPhone 14 Pro Max battery Life & charging
The 4,323 mAh battery in this beast of a phone is capable of some impressive stamina, thanks to the ruthless efficiency of that A16 Bionic and LTPO display. Both of these slowly sip on the battery, and in our own testing, we see the Pro Max become the new battery life king.
Swipe to scroll horizontally
| Phone | Battery rundown test | Charge % after 30 minutes charging |
| --- | --- | --- |
| iPhone 14 Pro Max | 14:42 | 42% |
| Samsung Galaxy S23 Ultra | 12:22 | 57% |
| OnePlus 11 | 13:10 | 97% |
Unfortunately, charging is still limited to a maximum of 20W, which leads to it taking a while to get it back up to 100% in those clutch moments (it took me an hour and 22 minutes to reach full charge). But provided you juice it overnight, you've got nothing to worry about in terms of all-day use.
In my normal day's use, which starts at 8 a.m. and includes a few hours of web browsing, listening to podcasts and Spotify all day, plenty of social media use, photography, gaming, and watching YouTube videos in the evening), the Pro Max still had roughly 30% left by the time I went to bed at 11 p.m.
However, there is one small issue though: the always-on display. Sure, thanks to LTPO, it does reduce the refresh rate down to 1Hz. But by default, too much of the screen is lit up, and when you do customize it to remove the wallpaper, it does have an impact on the battery. On the same typical day of usage, the battery was closer to 15%.
Personally, I don't believe an always-on display is important in the decision between this and preserving battery. So my recommendation would be to turn it off. But if it's crucial, our best power banks will help resolve any stamina worries.
iPhone 14 Pro Max cameras
Now, I don't want any of this to sound like an overtly negative criticism. For all intents and purposes, the iPhone 14 Pro Max has a good camera system. The new 48MP main snapper with f/1.8 aperture and a 24mm lens captures impressive detail with a lovely little bit of bokeh for that additional drama.
Pair that with a 12MP telephoto with f/2.8 and a 12MP ultrawide with f/2.2 aperture, and you have a versatile system that is adaptable to whatever photographic ideas you have. Plus, that 12MP selfie snapper provides impressive definition and color balance to each shot I took — even at low light.
But something's wrong here, and it comes in the form of Apple's computational photography being seemingly at odds with the expressionism I love from a good photo. Be it some of the oversharpening of edges creating a subtle outline, or the algorithms trying to balance all light sources to the point where you really miss that contrasty depth.
Image 1 of 5
None of this means bad pictures, and you can apply the custom filters to circumvent some of the small issues you may have with the color or contrast science. But it does mean that by default, the 14 Pro Max's shots lack some soul, which is something I've never experienced before.
I didn't experience the problems of overly bright dark areas in super sharpening with my iPhone 13 Pro. For example, my local high street is usually steeped in darkness when the sun sets, which makes for a particularly dramatic contrast range across my mining hometown. The 14 Pro Max tries to balance all elements of this, which is good for clarity for sure. But I much prefer the deeper, moodier contrast of the 13 Pro.
Image 1 of 2
iPhone 14 Pro Max
iPhone 13 Pro
But if the way the latest iPhone handles this situation is a sign of anything, it's that low-light performance is fantastic. Any bar or nightclub is no match for this phone's ability to capture night time shots with the greatest of ease while making sure colors and exposure are just right to the scene.
And let's not forget the biggest win here: video quality. iPhones have always been head and shoulders above the competition, and that is no different with the 14 Pro Max. With options to shoot up to 4K 60fps or 1080p 120fps, and gyro-managed EIS, shots are crisp, color accurate and have a great bokeh.
Of course, there are other modes to play with, like Action Mode eliminating a lot of the jostling that comes with more high speed shots like running, or Cinematic Mode (now available in 4K) giving you a suite of impressive pull focus features for more dramatic slow reveals. But without any of that, this continues to be the best smartphone for video you can buy.
There's a reason why I swear by them for my own YouTube channel after all. You can find out all about that in Laptop Mag Editor Kimberly Gedeon's feature about what iPhone can do that Android can't.
iPhone 14 Pro Max iOS 16
iOS 16 brings the same DNA of Apple's relatively locked down smartphone software design, but gives you plenty of customization features, too. From tweaking the lockscreen to using shortcuts to add your own app icon packs, the workarounds for truly making your iPhone your own are over-the-top compared to Android's simplicity, but at least the option is there now.
Add into that the small but significant updates made to the core apps, such as the option to edit and unsend texts in Messages, Live Text reading in photo and videos, and Dictation, the fundamentally simple UI of iOS 16 makes its ever expanding list of features a cinch to use. Plus, with the unwritten guarantee of around five years of iOS updates (Given the fact that the iPhone 8 is still being updated, Apple stands head and shoulders above Android in terms of version rollouts.)
But beyond the obvious strengths of iOS, let's talk about the Dynamic Island. It looks cool for sure, but how useful is it really? There are some genuinely helpful benefits from it, such as seeing any timers you set ticking down.
But beyond that, it's basically a display of what is happening in the background, from a tiny glimpse of your album artwork and a moving waveform, to seeing the duration of your call. Sure, it minimizes everything, but I'm hoping for more useful features of this island in the future.
The Live Activities API has been live for a while, and so far, it seems like developers have no desire to dock their boats on Dynamic Island. Here's hoping Apple can rejuvenate that interest with iOS 17 and the iPhone 15 models — all of which look set to eliminate the notch.
Bottom Line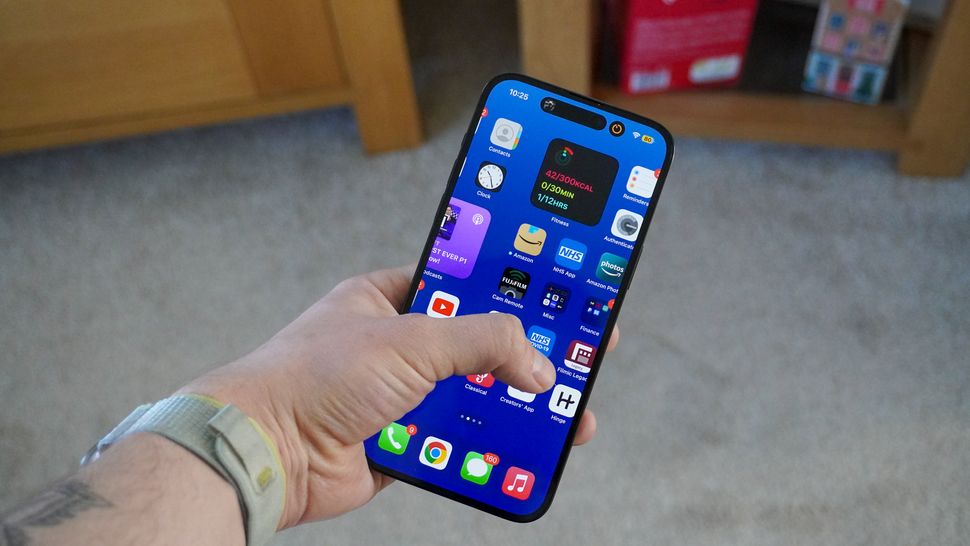 So, taking everything into account, I can't not say that the iPhone 14 Pro Max is one of the best phones you can buy right now. But is that enough anymore? I'm not so sure. With the looming specter of the iPhone 15 Pro Max in just a few short months, it becomes hard to recommend this right now.
Maybe with some tweaks to the computational side of Apple's photography, and some software updates to really bring out the best of Dynamic Island, along with the inevitable price cuts once the new Pro Max is released, this could become a worthwhile purchase.
But until we get a grasp of what improvements the 15 Pro Max will bring to the table, hopefully to resolve some of my photography gripes (and maybe round off those edges so this big slab is easier to hold), I'd wait.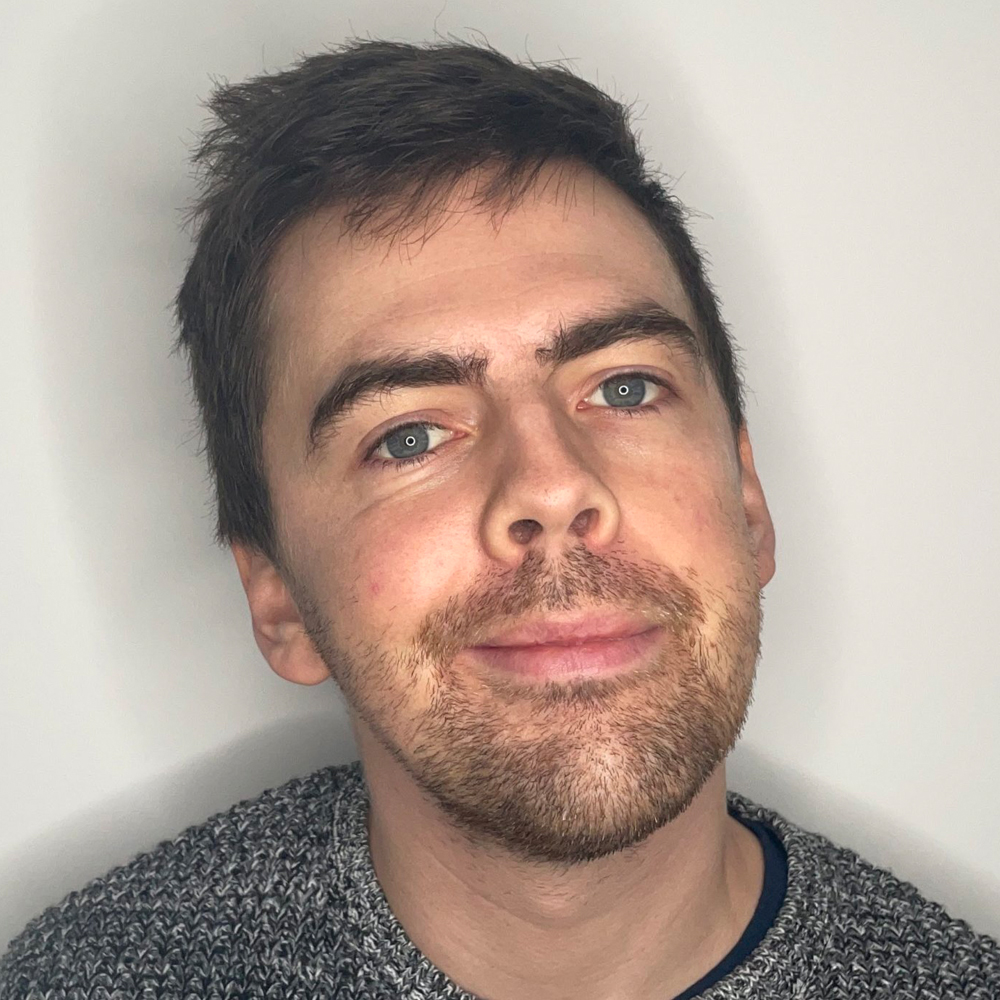 Jason brings a decade of tech and gaming journalism experience to his role as a writer at Laptop Mag. He takes a particular interest in writing articles and creating videos about laptops, headphones and games. He has previously written for Kotaku, Stuff and BBC Science Focus. In his spare time, you'll find Jason looking for good dogs to pet or thinking about eating pizza if he isn't already.