Best MacBook in 2023: Which Apple laptop is best?
From the MacBook Pro to the MacBook Air, we'll help find the best Apple Laptop for your needs
The best MacBook for each person will differ, but there's a great option for virtually anyone in Apple's laptop lineup in 2023. Apple's ARM-based M1 chip kicked off a new era for MacBooks in 2020 and it hasn't taken its foot off the accelerator. Apple's in-house SoC brought massive performance and battery life improvements to the entire MacBook range.
Now joined by the M1 Pro, M1 Max, M2, M2 Pro, and M2 Max, Apple has you covered regardless of your needs. The M2 MacBook Air and Pro are among the best laptops available today and the latest 16-inch and 14-inch MacBook Pro models are once again setting a high bar for creator laptops in 2023.
The newest member of the MacBook family is the 15-inch MacBook Air which finally gives fans of larger displays an Apple laptop that costs less than $2,500.
One category that Apple won't be competing in any time soon is our laptops under $500, so prepare to spend at least $800 for even the most affordable MacBook, but if you can make your peace with that pricing these are all outstanding laptops.
The Quick List
Best MacBook for Most People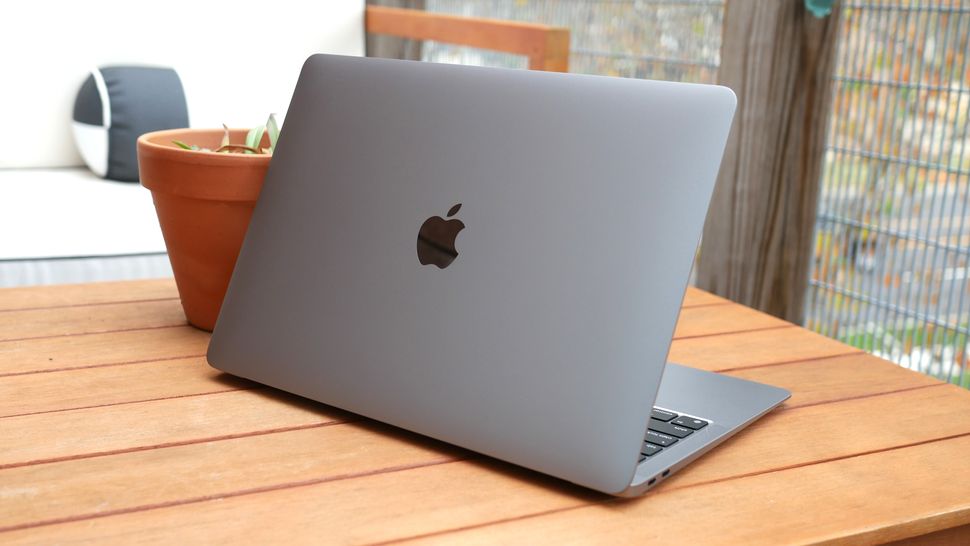 The best MacBook for most people
Specifications
Storage:
256GB/512GB/1TB/2TB
Display:
13.3 inches, 2560 x 1600 pixels
Size:
12 x 8.4 x 0.6 inches
Reasons to buy
+
Breathtaking performance
+
Outstanding battery life
+
Slim unibody aluminum chassis
+
Great speakers and Magic keyboard
Reasons to avoid
-
Limited ports
-
Older design
The MacBook Air M1 remains the best MacBook for most people. What about the MacBook Air M2? It's a fantastic laptop that we'll cover next on this list, but the reality is that for the majority of users the upgrades aren't necessary and Apple is keeping it around in order to maintain that sub-$1,000 starting price. Best of all you can often find it for $899 or less.
The performance still outclasses every comparably priced thin-and-light Windows laptop and it manages to deliver 14 hours and 41 minutes of battery life in our testing. For any typical computing tasks, the MacBook Air M1 is more than equal to the challenge and will outlast most competitors too.
So why buy the MacBook Air instead of the Pro? While the Pro has better-sustained performance, the MacBook Air is cheaper and is pin-drop silent because it doesn't have a fan. And, of course, Apple's least expensive 13.3-inch model is the most portable, coming in at only 0.6 inches thick and 2.8 pounds.
As long as you don't mind the older design, the MacBook Air M1 remains one of the best laptop deals even when it's not discounted and should draw strong consideration from anyone considering a new MacBook.
See our full MacBook Air with M1 (2020) review
M2 Power for Under $1,200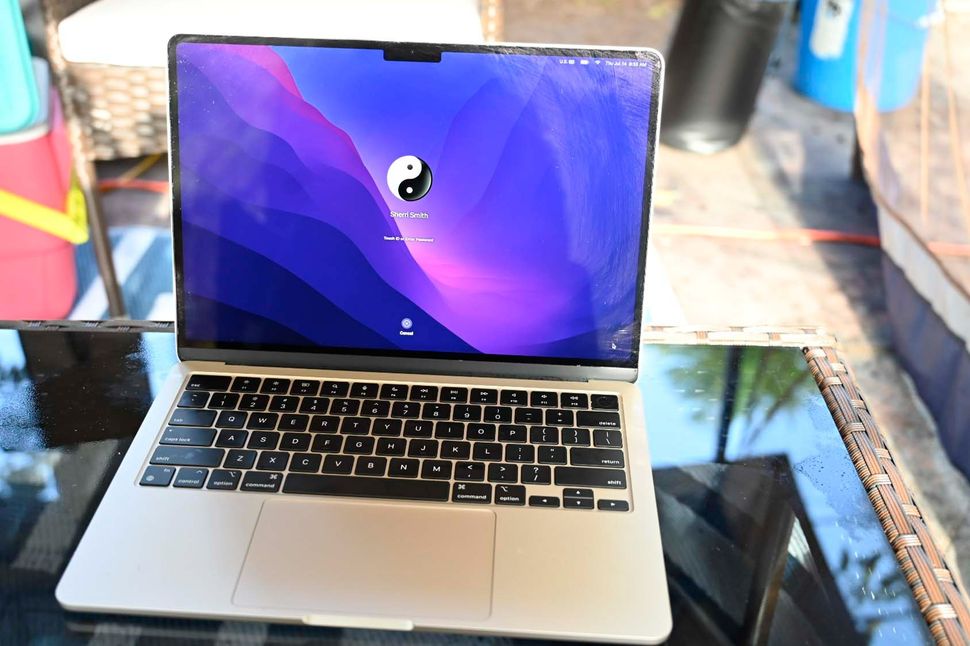 M2 power for under $1,200
Specifications
Storage:
256GB/512GB/1TB/2TB
Display:
13.6-inches, 2560 x 1600 pixels
Size:
11.97 x 8.46 x 0.44 inches
Reasons to buy
+
Elegant redesign
+
Good performance
+
Bright, colorful screen
+
Comfortable keyboard
+
Excellent battery life
Reasons to avoid
-
SSD somewhat slower than M1 Air
While most will be happy with the MacBook Air M1, there's no denying the appeal of the new design and of course chip inside the MacBook Air M2. The notch in the display isn't my favorite design choice, but the rest of the changes are great with the addition of MagSafe charging freeing up those two Thunderbolt 4 ports for other purposes.
You also get a nice performance bump and it still delivered 14 hours and 6 minutes in our battery life test, placing it easily ahead of the Windows competition and ridiculously so when factoring in performance. The fact that it does all this while staying whisper quiet and cool without fans remains astounding.
The list of upgrades also includes a brighter display, a quad-speaker array and the new 1080p webcam. That first will be particularly welcome to those that are using the Air M2 on the go and may be faced with less than optimal lighting conditions.
The biggest consideration with the Air M2 is the price if you need to upgrade much from the $1,199 base model. As I mentioned the Air M1 stuck around at $999, so you are paying a premium for the M2 model. If you find yourself cresting the $1,499 mark for your configuration then you may want to consider the base 14-inch MacBook Pro, which I cover later in this list and can now be regularly found for $1,799.
See our full MacBook Air M2 review
Longest-lasting MacBook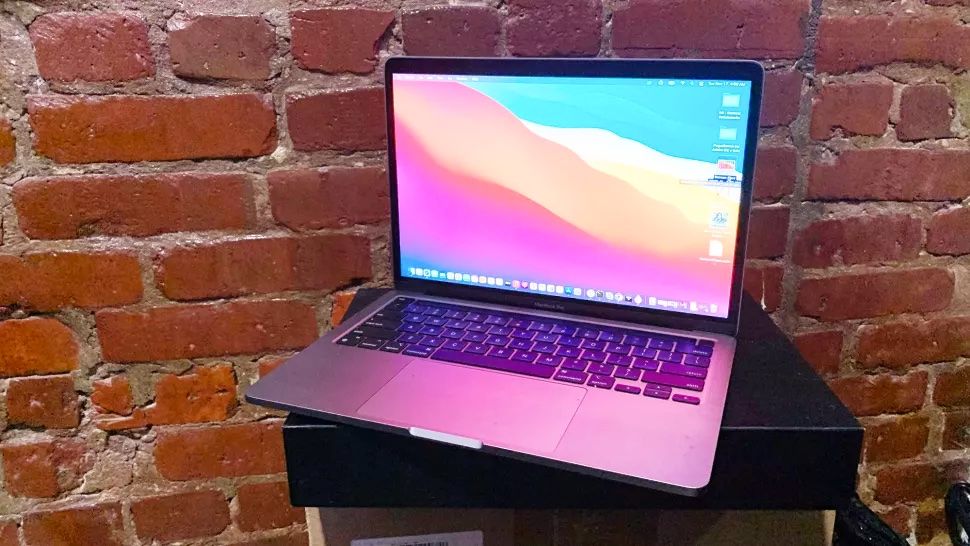 The longest-lasting Apple laptop
Specifications
Storage:
256GB/512GB/1TB/2TB
Display:
13.3 inches, 2560 x 1600 pixels
Size:
12 x 8.4 x 0.6 inches
Reasons to buy
+
Stellar overall and gaming performance
+
Excellent battery life
+
Lightning-fast SSD
+
Great webcam
+
Comfortable keyboard
Reasons to avoid
-
Stagnant design
-
Not enough ports
The MacBook Pro M2 may not get the fancy redesign of the new MacBook Air, but the internal upgrade gives it a more significant performance boost than many expected, which keeps it well ahead of the Windows 11 competition at this price point and well beyond.
And despite cramming so much power into such a slim and sleek chassis, the Pro lasted for an almost unbelievable 18 hours and 20 minutes on our battery test, which simulates real-world testing. That was enough to land it atop our list of laptops with the best battery life.
The M2 does more than improve speeds and endurance. With a yet again improved image processing unit, the webcam (sadly, still 720p) is better than before and since it runs on Apple's ARM-based architecture, iPad and iPhone apps are available on Mac. Yep, you can run all your favorite iOS games and apps on your laptop.
Everything else about the MacBook Pro should feel familiar. This is the same design Apple has used for years and the Magic Keyboard is a pleasure to type on (and reliable, too!). We're disappointed to see the TouchBar back, but it does have its fans and the notch-less screen will absolutely be a welcome sight for some buyers.
See our full Apple MacBook Pro (13-inch, M2, 2022) review.
Best affordable big screen
Best affordable big-screen MacBook
Specifications
Storage:
256GB/512GB/1TB/2TB
Display:
13.6-inches, 2560 x 1600 pixels
Size:
13.4 x 9.35 x 0.45 inches
Reasons to buy
+
Ultra-slim chassis
+
Lovely Liquid Retina display
+
Excellent battery life
+
Good performance
+
Affordable
It's just a bigger MacBook Air M2 is a perfectly reasonable complaint about the MacBook Air 15, other than a slightly larger battery and of course the 15.3-inch display, Apple didn't change anything for the first larger Air.
However, the good news is that Apple didn't slam you with a significant price bump either. The MacBook Air 15 delivers everything that was excellent about the MacBook Air 13 M2 while giving you almost an extra hour of battery life and a 1.7-inch larger display, starting at $1,299.
That's a solid value, particularly when you consider getting a MacBook with a 15-inch+ display has historically cost you $2,500 or more. Finally we have an affordable big-screen MacBook that delivers all of the performance that the average user needs for work, school, or general use.
See our full Apple MacBook Air 15 M2 review.
Best for Pros on the Go
The best MacBook for pros on the go
Specifications
CPU:
Apple M2 Pro/Apple M2 Max
GPU:
Apple M2 Pro/Apple M2 Max
Storage:
512GB/1TB/2TB/4TB/8GB
Display:
14.2-inch Liquid Retina XDR display (3024x1964 pixels)
Size:
12.3 x 8.7 x 0.6 inches
Weight:
3.5 pounds (M2 Pro) - 3.6 pounds (M2 Max)
Reasons to buy
+
Impressive performance
+
Over 14 hours of battery life
+
Great port selection
+
Beautifully vibrant display with crisp detail
+
Excellent audio
Reasons to avoid
-
Expensive
-
Off-putting notch
-
Still no Face ID
After causing a ruckus among its fans by not releasing the M2 Pro or M2 Max chips at the end of 2022, the shiny new Apple Silicon arrived and it ticks most of the boxes fans were hoping for. More cores on the CPU and GPU? Check. More power? Check? Mesmerizing display, powerful speakers, comfortable keyboard, sharp and accurate webcam? Checks down the board.
The big news is of course M2 Pro and M2 Max, the hardware is otherwise largely the same excellent laptop we got 2 years ago. The good news is that they are just about as impressive as Apple promised, smacking down any and all challengers with authority. One notable addition to Apple's bragging about these laptops is gaming, something our resident Brit, Jason England, frequently complains that Apple doesn't care about. While it's not going to unseat the top of the line gaming laptops anytime soon, it does appear that we could finally be at a stage where casual Mac gamers won't have to make due with titles from 5-10 years ago.
If there are any complaints to be had, I expected longer battery life due to all the new chip optimization. Don't get me wrong, at over 14 hours of power, the MacBook Pro 14 still sneaks onto our laptops with the longest battery life page, but M2 was supposed to give another boost.
See our full 14-inch MacBook Pro (2021) review.
Best MacBook for Performance and Battery Life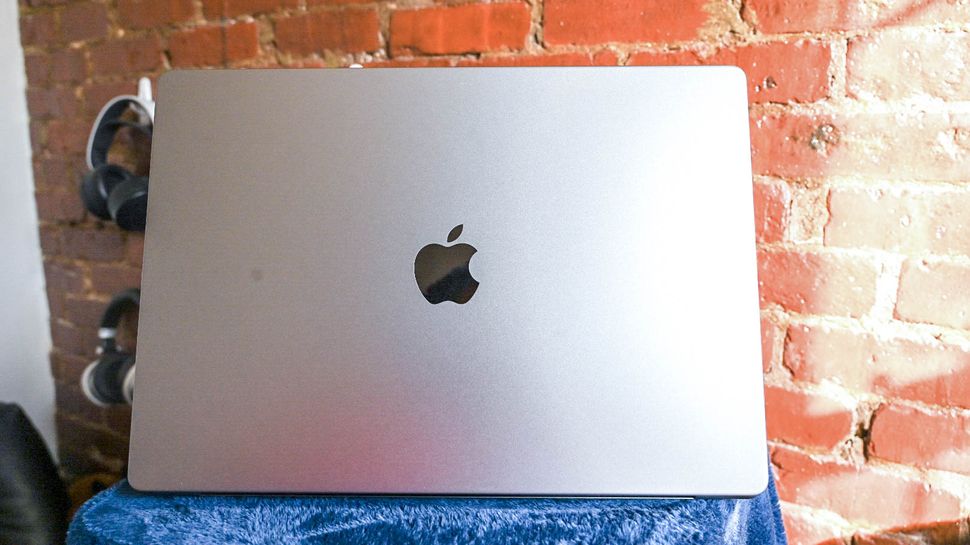 The best MacBook for performance and battery life
Specifications
CPU:
Apple M2 Pro/Apple M2 Max
Storage:
512GB/1TB/2TB/4TB/8GB
Display:
16.2-inch Liquid Retina XDR display (3024 x 1964 pixels)
Size:
14 x 9.8 x 0.7 inches
Reasons to buy
+
Powerful overall and gaming performance
+
First-in-class battery life
+
Excellent audio
+
Beautiful display
We called the 16-inch MacBook Pro with M2 Max the "ultimate MacBook" and while you might think that means it belongs at the top of this list, the price makes it a choice you need to carefully consider despite how absolutely phenomenal it is.
Starting at $2,499 for the M2 Pro model and $3,099 for the M2 Max model, the 16-inch MacBook Pro isn't for everyone. However, if you are a creative professional or someone that just wants the biggest and best without concern over cost this absolutely belongs on your short list.
The notebook's design is virtually identical to the 2021 model, but that's not a complaint just yet. That means the new model retains the blessedly returned full HDMI and SDXC card reader. Battery life is absolutely mind-boggling at almost 19 hours on a charge in our test, it also delivers that show-stopping Super Retina XDR mini-LED display, a super comfortable keyboard, and an excellent audio system.
While I still would recommend a gaming laptop with a discrete GPU for those that want the best overall gaming experience, but 16-inch MacBook Pro is finally at least competing in this realm enough that casual gamers will be happy.
Overall, the 16-inch MacBook Pro is one of the best laptops on the market and the only real hurdle a buyer needs to clear is that price.
See our full 16-inch MacBook Pro (2023) review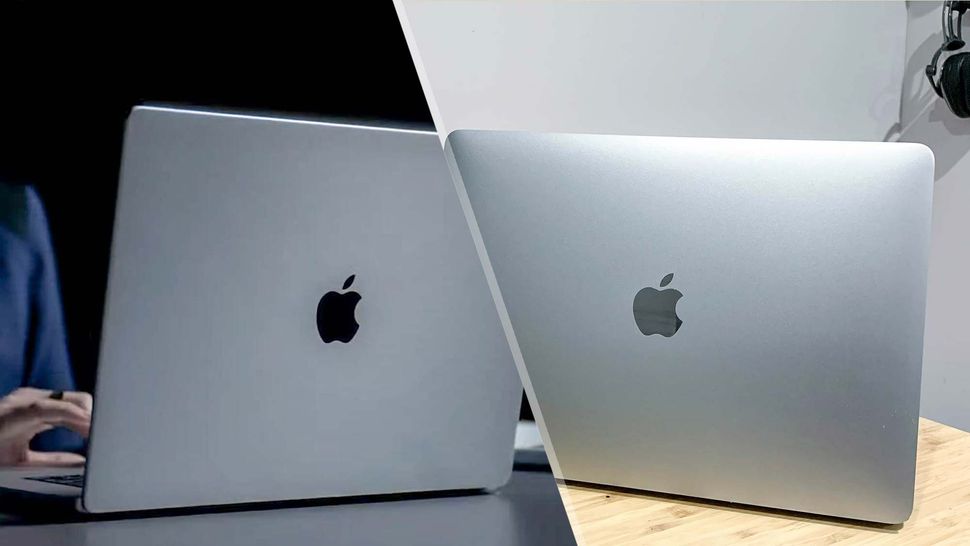 How to Choose the Best MacBook for You
For us, the MacBook Air is an easy choice. It comes in at $999 yet sports similar performance and endurance to the MacBook Pro thanks to its M1 processor. It's also the most portable of the bunch, and the improved 13.3-inch display is great for watching TV shows or movies. If you want a little more power, screen real estate, and a fresh design the MacBook Air M2 is your answer.
However, those looking for endurance and better performance over longer periods should consider the 13-inch MacBook Pro with M2. It lasts for a remarkable 18 hours and 2 minutes on a charge and scored benchmark numbers that blow away the competition.
Those three options should cover at least 90% of users. However, if you need either a larger screen or vastly more power for professional apps then the 14-inch MacBook Pro and 16-inch MacBook Pro with either the M1 Pro/M1 Max or M2 Pro/M2 Max chips are outstanding, if expensive, options.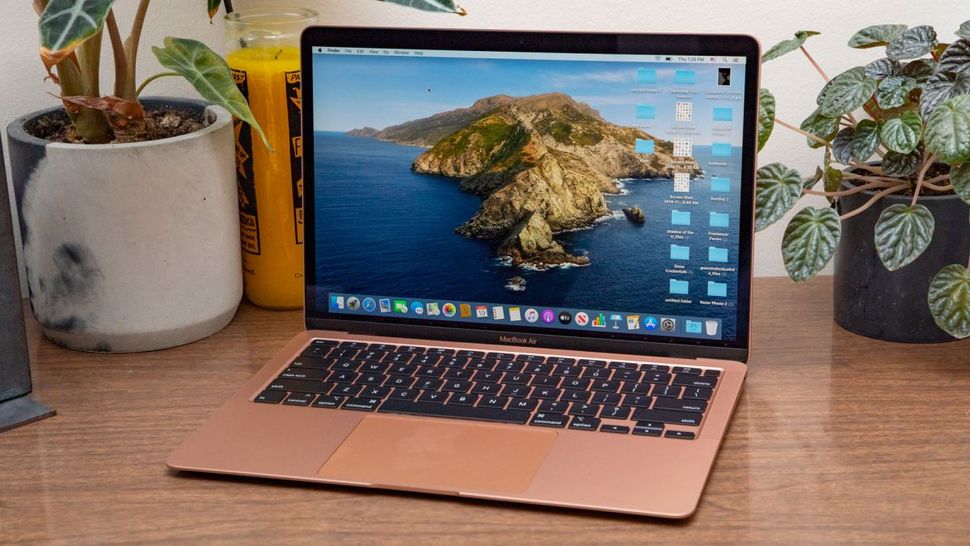 How We Test MacBooks
We put MacBooks through extensive benchmark testing — both synthetic and real-world — before they end up in the hands of our reviewers. We evaluate everything from speed and battery life to display brightness, speaker volume and system heat.
We use a Klein K10 colorimeter to detect the brightness and DCI-P3 color gamut of a laptop's display. For performance benchmarking, we run the laptop through a gauntlet of benchmarks, including Geekbench 5.4 and 3DMark professional graphics tests.
To determine real-world performance, we task the laptop to convert a 4K video to 1080p resolution and to duplicate a 25GB multimedia file. Our real-world graphics tests include Assasin's Creed Valhalla, Far Cry New Dawn, Sid Meier's Civilization VI: Gathering Storm and Shadow of the Tomb Raider with 1080p or higher resolution when the display supports it.
We also run heat tests by playing a 15-minute full-screen video and our battery test consists of continuous web surfing over Wi-Fi at 150 nits of brightness. We consider everything over roughly 10 hours to be a good result. Of course, these tests are complemented with hands-on testing from our reviewers.
Why Trust Laptop Mag
Laptop Mag reviews over a hundred different laptops every year, from paperweight ultralights to everyday workhorses to lumbering gaming notebooks that scorch the frame rates of even the hottest AAA games. We're not just experts in the laptop field, as we go one step further by meticulously testing smartphones, tablets, headphones, PC accessories, software, and even the latest in gaming.
We are 100% independent and have decades of experience to help you buy with confidence. In fact, Laptop Mag has been testing and reviewing products for three decades, and we continue to deliver trustworthy reviews you can rely on.
Our experienced team of writers and editors scour the available information about the laptop and put it through its paces to determine which is best for you. But before they start, the testing team subjects each system to a rigorous regimen of synthetic and real-world tests to see how a system handles the type of work and games you're most likely to throw at it.
Our editorial trustworthiness is enforced by one of the world's largest technology publishers, Future Publishing. As a company, we have unrivaled experience across every tech sector — and we're the group's specialist for all things mobile tech.
Stay in the know with Laptop Mag
Get our in-depth reviews, helpful tips, great deals, and the biggest news stories delivered to your inbox.
Sean Riley has been covering tech professionally for over a decade now. Most of that time was as a freelancer covering varied topics including phones, wearables, tablets, smart home devices, laptops, AR, VR, mobile payments, fintech, and more. Sean is the resident mobile expert at Laptop Mag, specializing in phones and wearables, you'll find plenty of news, reviews, how-to, and opinion pieces on these subjects from him here. But Laptop Mag has also proven a perfect fit for that broad range of interests with reviews and news on the latest laptops, VR games, and computer accessories along with coverage on everything from NFTs to cybersecurity and more.