The Asus Zenbook 14X OLED is a pretty powerful laptop with a nice touchscreen OLED display, good ergonomics and great value for money. Look past the slightly lacking battery life and this is a solid option.
Pros
+

Decent port array

+

Great keyboard and touchpad

+

Impressive performance

+

Value for money

+

Nice OLED touchscreen…
Cons
-

…but color gamut isn't the best

-

Underwhelming battery life

-

SSD speeds could be faster
Why you can trust Laptop Mag Our expert reviewers spend hours testing and comparing products and services so you can choose the best for you. Find out more about how we test.
Asus has been killing it with the 14-inch form factor this year, and the updated Zenbook 14X OLED takes its place alongside the standard Zenbook 14 OLED to make for a pretty formidable lineup.
With 13th Gen Intel power, a sumptuous OLED panel, a respectable port array, and a stellar keyboard and touchpad, there isn't really anything to grumble about. But I'm British, so of course I found something — but it's not a dealbreaker. In fact, I rather love this system. But there are some foibles I must bring to your attention.
Asus Zenbook 14X OLED price and compatibility
You can pick up the Asus Zenbook 14X OLED from $1,199/£1,199, which is a reasonable price when you take into account the Intel Core i7-13900H CPU, 16GB of RAM, and 1TB SSD. For the model we tested, you get double the RAM and a dedicated RTX 3050 GPU for £1,799 (currently £200 off on Amazon).
That's £200 less than the base model M2 Pro MacBook Pro, but also £250 more than a similarly-specced Lenovo Slim Pro 7. Asus has placed this smack bang in the middle of this category — now it just needs to nail the fundamentals.
Asus Zenbook 14X OLED design
Similar to the Zenbook S 13, the 14X OLED is quite the stand out stunner. From the utilitarian aesthetic and sharp edges to the clean lines on the lid, the build quality looks and feels unmistakably premium. You'll be proud to whip this out at a café or in your next meeting.
The plasma ceramic aluminum lid is a particular favorite of mine — the silver-etched lining kicks up the dynamism, and the textured surface feels like a high-quality piece of paper. Open it up, and you'll notice some impressively thin bezels and a spacious keyboard with clearly lit characters that is covered in an equally gracious matte texture that your fingers will adore.
Plus, Asus has managed to keep this device nice and portable. It's slightly larger than the Macbook Pro and Slim Pro 7, but a touch lighter.
Swipe to scroll horizontally
Dimensions

| Laptop | Dimensions | Weight |
| --- | --- | --- |
| Asus Zenbook 14X OLED | 12.7 x 8.9 x 0.7 inches | 3.4 pounds |
| Apple MacBook Pro 14-inch | 12.3 x 8.7 x 0.6 inches | 3.5 pounds |
| Lenovo Slim Pro 7 | 12.8 x 8.9 x 0.6 inches | 3.5 pounds |
It's beautiful from every angle — and that even includes the symmetrical vent ports on the bottom and round back.
Asus Zenbook 14X OLED ports
The port array is respectable for most things, but I would have expected more in a 14-inch laptop. As it is, you're getting a USB 3.2 Gen 2 Type-A on the left, along with two Thunderbolt 4, an HDMI 2.1, and a 3.5mm combo audio jack on the right.
That's going to be enough to get the vast majority of tasks done, but what about an SD card reader? What about a second USB-A port? There are just a couple of omissions that limit it from being a perfectly effective prosumer system, so you may need to grab one of the best USB Type-C hubs.
Asus Zenbook 14X OLED display
Asus has been spreading OLED throughout its entire lineup, and of course, the Zenbook 14X got a taste, too. This 14.5-inch panel rocks a 2880 x 1800-pixel resolution and 16:10 aspect ratio, alongside capacitive touch that supports all your standard multi-touch gestures.
From the brightest of vivid hues to the inkiest of blacks, the content looks gorgeous here. The vivacity of watching tasty food in Somebody Feed Phil — the deep pink of the perfectly cooked steak exudes vivocity and almost makes you want to drool while looking at a screen. Flip on over to something darker in tone like The Last of Us, and the deep contrast ratio really adds a sense of deepening tension to every scene.
But when it comes to the numbers, we hit something of a weird snag here.
Swipe to scroll horizontally
Display test results

| Laptop | Average brightness (nits) | DCI-P3 color gamut | Delta-E color accuracy (lower is better) |
| --- | --- | --- | --- |
| Asus Zenbook 14X OLED | 360 | 77.50% | 0.23 |
| Apple MacBook Pro 14-inch | 441 | 84% | 0.2 |
| Lenovo Slim Pro 7 | 325 | 83.7% | 0.21 |
| Premium Laptop average | 381 | 89.6% | 0.21 |
Yep, you read it right. While the brightness falling slightly below our premium laptop average isn't so surprising when you take into account the Asus OLED laptops we're seeing, that is a surprisingly low DCI-P3 color gamut, and a higher-than-usual color accuracy score.
In most circumstances when you're using this display, it's going to be quite the vivid looker. But while it's been fine for my more casual use of Photoshop, there may be some doubts as to the accuracy of those shades if you're working on anything more professional.
Asus Zenbook 14X OLED audio
The speakers fire out from underneath, and with the Harman Kardon tuning, the end result is a nice clarity across highs and mids, along with enough space to express those lower tones.
When faced with the bone-crunching breakdowns of Bring Me The Horizon's "AmEN!" the guttural screams were kept in check across the wide soundscape featuring distorted guitars and thunderous drumming.
Comparatively, though, Apple's 14-inch MacBook Pro continues to be the undisputed champion of laptop speakers — the difference is night and day. However, Asus does a good job on producing a nice soundscape with zero distortion at high volumes.
Asus Zenbook 14X OLED keyboard and trackpad
Asus' keyboard and touchpad ergonomics have been improving nicely during my tenure at Laptop Mag, and the Zenbook 14X is basically a victory lap. It's seriously a fantastic typing and clicking experience.
The depth of travel to each key, along with the tactile snap, gives each letter, number, and punctuation mark a sense of intent. Pair that with a nice snappiness to the pointing device, and you've got a great workhorse.
Each key on this full-size QWERTY board has a subtly cushioned impact while maintaining that tactility, so you can go for hours without a hint of fatigue. When putting it through the 10FastFingers.com wringer (I usually hit an average of 80 words per minute), I achieved 88 WPM at 99% accuracy.
On top of that, the touchpad is a healthy size at 5.3 x 3 inches, which offers a little more width and less height than both the MacBook Pro (5.1 x 3.2 inches) and Lenovo Slim Pro 7 (5.3 x 3.1 inches). The glass surface of the pad has a nice slickness to it as your fingers glide effortlessly, which is complimented by a satisfying click. Support for all of the Windows 11 multi touch gestures is here, too, which is great news for power users.
Asus Zenbook 14X OLED performance
The combination of an Intel Core i9-13900H CPU, RTX 3050 GPU, 32GB of DDR5 RAM, and a 1TB PCIe Gen 4 SSD makes this a bit of a beast when it comes to crushing processes and multitasking.
Whether you're hitting some high-resolution edits on a massive PSD in Photoshop, or putting the Zenbook 14X through its paces with multiple RAM-hungry apps, this machine didn't break a sweat. You can see how favorable it performs against its competition — even leapfrogging the M2 Pro in the MacBook Pro.
Swipe to scroll horizontally
Performance benchmark results

| Laptop/category average | Geekbench 5 multicore | Geekbench 6 multicore | Handbrake time | 25GB file copy speed |
| --- | --- | --- | --- | --- |
| Asus Zenbook 14X OLED | 12,580 | 13,265 | 05:34 | 21.8 seconds |
| Apple MacBook Pro 14-inch | 12,125 | 12,253 | 05:03 | n/a |
| Lenovo Slim Pro 7 | 9,031 | 11,438 | 06:36 | 16.8 seconds |
| Premium Laptop average | 10,212 | 10,621 | 08:29 | 20.6 seconds |
Improvements over the premium laptop average are impressive, and the 14X runs rings around the Slim Pro 7. The only two places where it is pipped to the post is in Handbrake and the SSD speed. The M2 Pro's supreme media encoding capabilities beat out the Asus laptop, and it falls behind the Slim in our 25GB file copy test.
As for the graphics capabilities, it's clear that the dedicated GPU in here has a focus on being used for creative pro tasks rather than gaming.
Swipe to scroll horizontally
Graphics benchmark results

| Laptop | 3DMark Fire Strike |
| --- | --- |
| Asus Zenbook 14X OLED | 8,675 |
| Lenovo Slim Pro 7 | 10,064 |
Not to say that you can't fire up a AAA title, but be prepared to crank those graphics settings way down to accommodate the lower vRAM of the 3050. For example, to get Forza Horizon 5 to more than 60 FPS, it took me reducing everything down to a variety of low and medium settings. It would've been great to see a RTX 4050 utilized here to make the most of DLSS 3.0 and squeeze out those extra frames.
But with that said, this thing absolutely flies for the day-to-day, which includes Google Chrome with several tabs, Spotify playing in the background, a couple of Microsoft Office apps and occasional Photoshop editing, this capably handled it without much slowing down at first.
Asus Zenbook 14X OLED battery life
In practice, you won't necessarily be worrying too much about the battery life of the Asus Zenbook 14X OLED. It will comfortably last you most of a working day. But when put up against the competition, it does fall behind everyone.
Swipe to scroll horizontally
Battery life test results

| Laptop | Battery life (hh:mm) |
| --- | --- |
| Asus Zenbook 14X OLED | 08:44 |
| Apple MacBook Pro 14-inch | 16:37 |
| Lenovo Slim Pro 7 | 09:41 |
| Premium Laptop average | 10:15 |
The 70 WHr cell in here isn't quite up to par in our own testing. Fortunately, the 100W fast charge support is capable of juicing this laptop back to full in just under an hour. But we can't ignore that it falls behind its competition. For most of you, this will be fine, but if stamina is important (maybe you spend a lot of time away from plugs), there are better choices.
Asus Zenbook 14X OLED heat
Much like other 14-inch Windows laptops, this thing can get a little spicy in certain areas — far hotter than the MacBook Pro (and its ungodly thermal-management skill). But the 14X OLED does a good job of keeping cool and eliminating thermal throttling.
Swipe to scroll horizontally
Temperature test results (in degrees fahrenheit)

| Laptop | Temperature of touchpad | Temperature G/H key section | Temperature underside | Temperature hottest area |
| --- | --- | --- | --- | --- |
| Asus Zenbook 14X OLED | 79 | 90 | 95 | 98 |
| Apple MacBook Pro 14-inch | 78 | 81 | 81 | 82 |
| Lenovo Slim Pro 7 | 78 | 90 | 95 | 97 |
Everywhere except for the underside and the vents round back, temperatures remain below that 95-degree threshold that remains comfortable to use. So if you are doing anything particularly intense, keep this thing on a desk or laptop tray — otherwise your lap is going to start feeling like it's been put under a broiler.
Asus Zenbook 14X OLED webcam
The 14X OLED comes packed with a 1080p webcam, which is better than I expected it to be. Don't get me wrong, there is still a little noise in challenging lighting, but the picture is sharper, and the aperture seems to have been improved to ensure a brighter image.
The end result is a decently crisp picture with reasonable color and contrast. Of course, most built-in webcams aren't great (check out our extremely short list of the best laptop webcams you can get). If you want to step up your picture, you need to snag one of the best external webcams. But with a decent enough image for all your conferencing needs, and built-in IR capabilities for Windows Hello, this is a convenient snapper that's not a potato.
Asus Zenbook 14X OLED software and warranty
Asus has become nicely reserved when it comes to Windows 11 bloatware, and the Zenbook 14X OLED is no different. Once you've taken the obligatory 30 seconds to quickly remove McAfee and its relentless onslaught of notifications, the whole OS is nice and clean.
For all your firmware updates, system info, and customization needs, you'll be heading over to MyAsus. Performance mode is something I'd recommend sticking on permanently. It doesn't activate when running on the battery, and it keeps the clock speed of that CPU nice and high while using it.
This laptop also comes with a one-year limited warranty. See how Asus performed on our Tech Support Showdown and Best and Worst Brands ranking.
Bottom line
While I can be British and make a hullabaloo about the battery life not quite being where I'd want it to be, the reality is this is a really good option to buy.
The Asus Zenbook 14X OLED gives you a gorgeous touchscreen, great ergonomics, and plenty of power for even pretty intense tasks that your average creative pro would throw at it — all at a reasonable price.
Is it a MacBook Pro murderer? Not so much, but it is still a good system that's quite the looker, too. Whether you're looking to turbo boost your workload, you want to get creative with some touchscreen art, or you have eyes on this as a laptop to whip out at college when you go back to school, the 14X OLED is a good pick.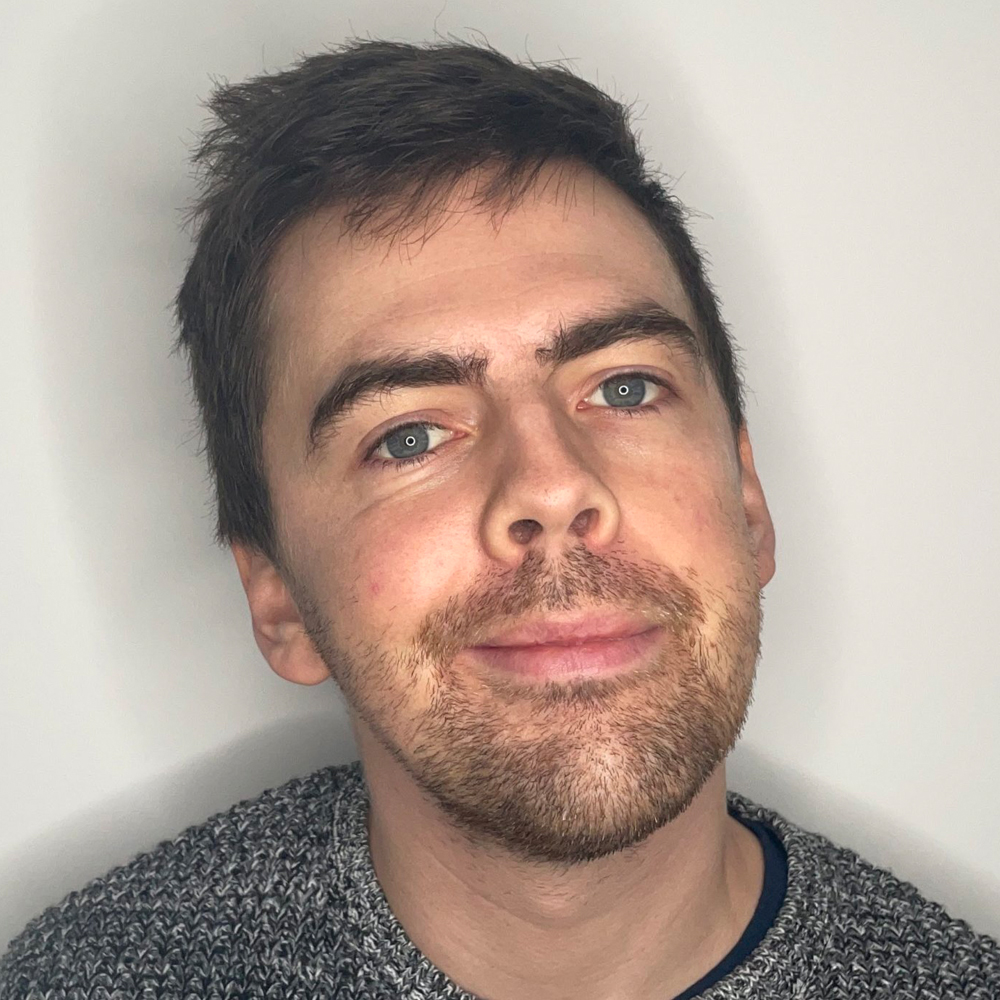 Jason brings a decade of tech and gaming journalism experience to his role as a writer at Laptop Mag. He takes a particular interest in writing articles and creating videos about laptops, headphones and games. He has previously written for Kotaku, Stuff and BBC Science Focus. In his spare time, you'll find Jason looking for good dogs to pet or thinking about eating pizza if he isn't already.