Spending more than $2,000 on a MacBook Pro is just setting money on fire - here's why
Save your money. The base model 14-inch M2 Pro MacBook Pro is enough.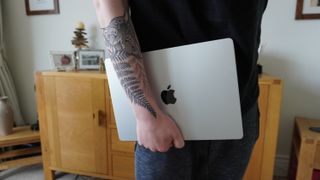 (Image credit: Future)
If you're looking to buy a 14-inch MacBook Pro, and you go for anything more than the M2 Pro base model, you're wasting your money. In fact, I'd go so far as to say you'd be better off setting that additional money used to get the beefier M2 Max, additional RAM or storage on fire. Let me explain.
What's the one thing you see in every M2 Pro or M2 Max MacBook Pro review? Simple: if the demands of your work mean you need that extra power, then you should invest more. It's an open ended line that makes you think "maybe the base model is not enough."
In fact, it may cause you to feel forced to drop anywhere up to $700 on the faster chipsets, but I'm here to tell you it's really not worth it. For 99% of you looking to buy Apple's latest pro-tier laptop, the base model is more than enough.
It's got the best price-to-performance ratio
Let's start at the key questions that people will ask themselves. Can you get away with the 10 core/16 core M2 Pro? Do you need the 12 core/19 core version instead? Or should you just bite the bullet and go all the way up to the 12 core/38 core M2 Max?
In my opinion, the answers in sequential order are yes, no, and definitely not. And it comes down to looking at how much more additional performance you get per dollar. Let me break it down for you:
Swipe to scroll horizontally
| MacBook Model | Price | Geekbench single-core | Geekbench multicore | Adobe Premiere Pro PugetBench score | Cost per Geekbench multicore point |
| --- | --- | --- | --- | --- | --- |
| MacBook Pro 14-inch (M2 Pro 10c/16c, 16GB RAM, 512GB SSD) | $1,999 | 1960 | 12125 | 919 | $0.16 per point |
| MacBook Pro 14-inch (M2 Pro 12c/19c, 16GB RAM, 1TB SSD) | $2,499 | 1929 | 15120 | 872 | $0.17 per point |
| MacBook Pro 16-inch (M2 Max 12c/38c, 96GB RAM, 4TB SSD) | $5,299 | 1993 | 15044 | 1159 | $2.83 per point |
Yes, I'm just as confused as you are about the cheaper M2 Pro outperforming the bulkier option in our Premiere Pro PugetBench test. But I'm just going to chalk this up to being an outlier — statistically it should be faster, and it proves as much in our other benchmarks. But that's not the point.
In use, these gains will be noticeable for sure, but do they matter? I'm still able to create 3D animations and edit multiple streams of 4K video for my YouTube channel with the greatest of ease — an extra 20 seconds of export/render time is not going to hurt most people for the sake of saving up to $700.
There is one problem though…
I know I'm painting a rosy picture here of the base model M2 Pro MacBook Pro, but there is one problem a lot of users of M2-based MacBooks are experiencing — vastly slower SSD speeds on entry level specs.
What is happening here requires some explanation. On the M1 Pro MacBook Pro, its 512GB of SSD storage was split across four NAND storage chips. For this new model, that has been reduced to two chips, which cuts the capabilities to read and write in parallel in half.
This leads to slower speeds, which you can see just below when compared to bigger storage options that take advantage of all four NAND chip slots:
Swipe to scroll horizontally
| MacBook Model | Blackmagic disk speed test (write) | Blackmagic disk speed test (read) |
| --- | --- | --- |
| MacBook Pro 14-inch (M2 Pro 10c/16c, 16GB RAM, 512GB SSD) | 3445.8 MBps | 2932.1 MBps |
| MacBook Pro 14-inch (M2 Pro 12c/19c, 16GB RAM, 1TB SSD) | 5579.3 MBps | 5011.9 MBps |
| MacBook Pro 16-inch (M2 Max 12c/38c, 96GB RAM, 4TB SSD) | 6664.8 MBps | 5717.2 MBps |
How much does this impact performance in real world use? Honestly, you will feel it a little at times when you're transferring high capacity files from an external SSD to the internal storage.
But for everything else, it's barely noticeable. The sheer power of the M2 Pro's computation does cover this blemish somewhat, and I get that to say a CPU makes up for SSD speeds is silly on paper because they are separate entities. But what I'm trying to say is the overall speed of the MacBook Pro still feels impressive, regardless of this slower storage
The upgrade costs are insane
However, this inconvenience pales in comparison to a key reason why the base model MacBook Pro is more than enough. Namely, the upgrade prices are extortionate. As you saw above, the speeds when you add a more powerful M2 chip look impressive on paper, but break it down in terms of cost, and that value starts to disappear.
Swipe to scroll horizontally
| M2 chipset | Upgrade cost |
| --- | --- |
| M2 Pro 12c/19c | $300 |
| M2 Max 12c/30c | $500 |
| M2 Max 12c/38c | $700 |
Alongside that, the RAM pricing is downright offensive. 16GB of unified memory is going to be enough for most people — the higher data bandwidths of going the unified silicon-based route rather than the wired transfer through more traditional RAM sticks means multitasking is more potent.
But if you're in the mindspace of thinking of this more like traditional RAM, then of course you'll feel keen to upgrade, and Apple has its sights set on draining your bank account.
Swipe to scroll horizontally
| Unified Memory capacity | Upgrade cost |
| --- | --- |
| 32GB | $400 |
| 64GB | $800 |
| 96GB | $1200 |
And don't even get me started on the storage capacity increase costs. No company should ever charge $200 for 1TB of storage — even more so on its phones! This kind of highway robbery is simply unacceptable.
Swipe to scroll horizontally
| SSD Storage capacity | Upgrade cost |
| --- | --- |
| 1TB | $200 |
| 2TB | $600 |
| 4TB | $1200 |
| 8TB | $2400 |
Anymore, and you can spend up to $2,400 for 8TB. For context, I called the SanDisk Professional Pro-G40 expensive, and you can snag a 2TB model for $449.
Put simply, the idea of upgrading your MacBook Pro may be a little more palatable if Apple just charged reasonable prices for them. The costs are ridiculous and the returns on your investment in terms of price-to-performance or convenience quickly diminish once you go about that base model.
Plus, we've got to talk about battery
Oh, and while we're on the topic of not needing that additional horsepower, one big benefit comes from turning down the demands of additional CPU and GPU cores — additional battery life.
Swipe to scroll horizontally
| MacBook Model | Battery life |
| --- | --- |
| MacBook Pro 14-inch (M2 Pro 10c/16c, 16GB RAM, 512GB SSD) | 16:37:59 |
| MacBook Pro 14-inch (M2 Pro 12c/19c, 16GB RAM, 1TB SSD) | 14:23:51 |
| MacBook Pro 16-inch (M2 Max 12c/38c, 96GB RAM, 4TB SSD) | 18:56:24 |
Not to say that the stamina of these more powerful options aren't battery champs in their own right too. Of course, the 16-inch Pro with its far larger battery is capable of going longer. But when it comes to that balance between raw performance and efficiency, it's clear that the base model M2 Pro strikes it perfectly with nearly 17 hours of longevity.
It's also kind of shocking to see how two additional CPU cores and three GPU cores can chop nearly three hours off that time. Like, what are they doing — mining crypto in the background!?
Outlook
When I see all the reviews of all the various different MacBook Pro configurations, I see one key theme — if your workload demands the extra power, then the beefed up M2 Pro or M2 Max is worth it.
During my first few weeks with the base model, I've been really struggling to think of anyone who has those demands. Because for 99% of creative pros, the lowest price model will be more than enough.
Sure, there are compromises to CPU and GPU power, alongside that slower SSD, but my work and my life can sometimes stress the demands of laptops twice the price of this. And yet, the base Pro keeps its cool and processes my work with ruthless efficiency.
So do yourself a favour, save that additional money and put it on some accessories and a portable SSD. Don't pay the esky high prices to increase the storage and upgrade the silicon to power you'll never get round to using.
Stay in the know with Laptop Mag
Get our in-depth reviews, helpful tips, great deals, and the biggest news stories delivered to your inbox.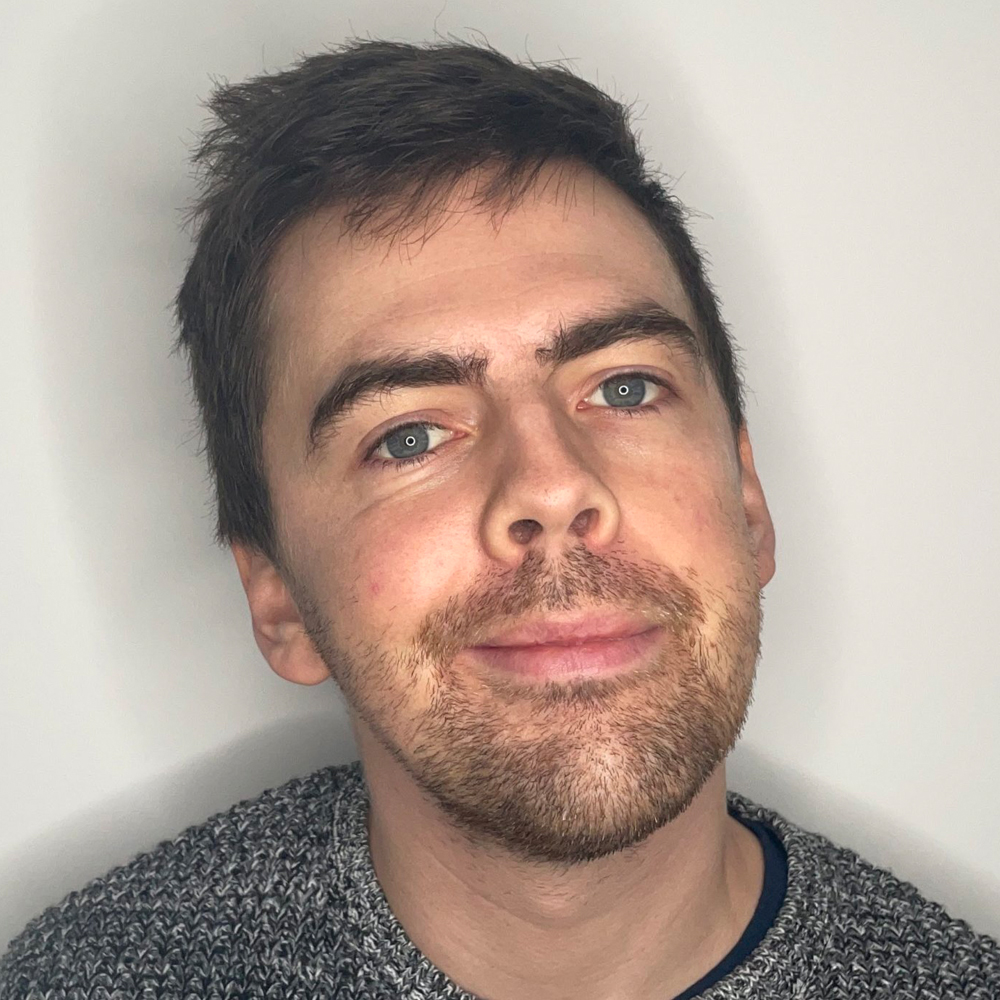 Jason brings a decade of tech and gaming journalism experience to his role as a writer at Laptop Mag. He takes a particular interest in writing articles and creating videos about laptops, headphones and games. He has previously written for Kotaku, Stuff and BBC Science Focus. In his spare time, you'll find Jason looking for good dogs to pet or thinking about eating pizza if he isn't already.