Laptop Tech Support Showdown! Our 2023 ratings
Laptop Mag goes undercover and puts laptop manufacturer's tech support to the test. Here are our customer service rankings.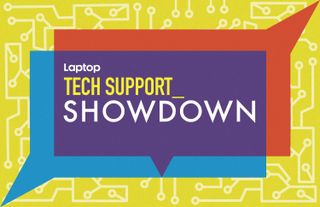 When you're shopping for a new laptop, you need to consider many characteristics of the device, like the performance, battery life, display and design and of course, price. However, the quality of tech support you'll receive from the manufacturer should also be a factor.
The level of customer service you'll get doesn't appear on a spec sheet, but it matters a lot when you're trying to get a report done for the next day and the touchpad or display just stopped working. That's why, for more than a decade, Laptop Mag has published our Tech Support Showdown, for which we go undercover to test and grade the ten leading laptop brands.
From Facebook to Reddit, from the web to making actual phone calls, we're testing every aspect of your favorite brand's tech support. We also take a close look at each company's warranties to see which brand will reign supreme.
Google and Gigabyte/Aorus were excluded from this year's showdown as Google didn't release any laptops this year and we didn't receive enough from Gigabyte to make the cut.
Here are the results of Laptop Mag's 2023 Tech Support Showdown.
Swipe to scroll horizontally
| | | | | | | |
| --- | --- | --- | --- | --- | --- | --- |
| Company Name | Overall (100) | Web Score (20) | Mobile App Score (15) | Social Media Score (15) | Phone Score (30) | Warranty Score (20) |
| Apple | 95/100 | 20/20 | 13/15 | 12/15 | 30/30 | 20/20 |
| Razer | 86/100 | 18/20 | 15/15 | 15/15 | 18/30 | 20/20 |
| Lenovo | 85/100 | 17/20 | 12/15 | 13/15 | 27/30 | 16/20 |
| Dell | 80/100 | 17/20 | 7/15 | 12/15 | 24/30 | 20/20 |
| Asus | 80/100 | 17/20 | 13/15 | 12/15 | 23/30 | 15/20 |
| Microsoft | 79/100 | 18/20 | N/A | 14/15 | 27/30 | 20/20 |
| Acer | 73/100 | 16/20 | 12/15 | 10/15 | 20/30 | 16/20 |
| Samsung | 67/100 | 16/20 | N/A | 13/15 | 20/30 | 18/20 |
| HP | 63/100 | 12/20 | 8/15 | 8/15 | 18/30 | 15/20 |
| MSI | 44/100 | 15/20 | N/A | N/A | 14/30 | 15/20 |
Laptop Tech Support Showdown: The Winners
After three long years, Apple has finally recaptured the crown. The company provided near-perfect service with polite and knowledgeable staff. The company's tech support team really impressed with its patience towards a perceived elderly person.
Razer also had a near-perfect performance. The company didn't miss one of our questions. They were fast, polite and authoritative. So where did they go wrong? The company still doesn't offer 24/7 phone support and sometimes we called in and no one picked up.
Laptop Tech Support Showdown: The Losers
With no real social media presence or appto speak of, MSI finds itself back on the bottom. Those missing elements already put the company on the back foot, but a few incorrect answers helped lower the company's score.
No. 1: Apple (95/100)
Web support: https://support.apple.com
Phone number: (800) 275-2273 (24/7)
Key takeaways: After three years of sitting in second place, Apple finally reclaims the top spot. The company served up correct answers, with professionalism and a heaping dose of patience. The company offers a deep well of resources on its support page and a great warranty plan.
No. 2: Razer (95/100)
Web support: https://support.razer.com
Phone number: (855) 872-5233
Key takeaways: In a surprising turn of events, Razer drops from the number one spot, despite having a perfect score in terms of speed, accuracy and accumen. However, several unanswered attempts to contact the call center sealed the company's fate.
No. 3: Lenovo (85/100)
Web support: Link
Phone number: 1-877-453-6686
Key takeaways: Lenovo is a force to be reckoned with in the tech support space. The company's strength is in its phone support where Lenovo's tech support team gave correct answers. But reduced hours on the consumer tech support side kept the company from rising higher. But keep an eye on this company as its only a couple of points away from the top spot.
No. 4: (Tie): Dell (80/100)
Web Support: Link
Phone Number: 1-866-695-2237
Key takeaways: Bots and humans working together towards a more perfect tech support experience. Boasting a ridiculous amount of call centers, an ever expanding library of helpful videos and a seamless app experience, Dell has a lot to offer consumers. They just need to brush up on their proprietary software knowledge particularly on the Dell XPS front.
No. 4 (Tie): Asus (80/100)
Web Support: Link
Phone number: 1-888-678-3688
Key takeaways: Asus slipped a spot down to fourth and continues to be locked in a tie with Dell. The company has a strong phone presence as well, we just wish the service was available 24/7. On top of that, Asus' live chat are back up and running which is great for those of us unwilling to speak to someone over the phone.
No. 5: Microsoft (79/100)
Web Support: Link
Phone Number: 1-800-642-7676
Key takeaways: Microsoft maintains its hold on fifth place for another year. The company delivered solid support with accurate answers most of the time delivered in a fairly agile turnaround. However, a dedicated support app will help Microsoft climb higher in the ranks.
No. 6: Acer (73/100)
Web support: Link
Phone number: 1-800-624-9896
Key takeaways: Acer sits in the middle of the pack thanks to a mixed performance on phone. But spotty social media performance in the U.K. became a hinderance to the company. Still Acer's support sights offers a plethora of helpful resources bolster by a speedy live chat.
No. 7: Samsung (67/100)
Web Support: Link
Phone Number: (800) 726-7864
Key takeaways: Samsung offers a deep library of FAQs, guides and tutorial videos on its support page. The company also boasts quick social media response. However, a glut of somewhat redundant proprietary apps makes it difficult for tech support agents to point you in the right direction.
No. 8: HP (64/100)
Web support: Link
Phone number: (866) 695-2237
Key takeaways: HP finds itself in eighth place as it continues to make it difficult for people looking for help to find it on its page. The app makes users jump through a lot of hoops to get to an answer, that wasn't necessarily the right one.
No. 9: MSI (60/100)
Web support: Link
Phone number: 1-888-447-6564
Key takeaways: MSI is once again in last place and its sad to see. It was making a slow, but ascent up the ranks. But its lack of a social media presence and no support app is holding the company back.
How We Rate and Test Tech Support
To see how well laptop-makers support their products, we went undercover, posing as everyday users, and tried to get answers to three questions. We explored just about every option available to consumers from the top ten laptop manufacturers including forums, social media, live chats, apps and the calling in.
For each brand, we asked about how to adjust touchpad sensitivity as well as how to hide the system from other devices and networks. While our third question was custom for each manufacturer.
We initiated two phone sessions for each brand, asking one question per session. We also used each company's web resources — including articles, forums and live chat — to find answers. We attempted to contact the companies via both Facebook and Twitter. If a company offered a mobile app for support, we also tried that.
Each brand received a score out of 100. Thirty of those points rate the company's phone support with 20 points going to web and warranty and 15 points going to apps and social media presence, respectively.
Stay in the know with Laptop Mag
Get our in-depth reviews, helpful tips, great deals, and the biggest news stories delivered to your inbox.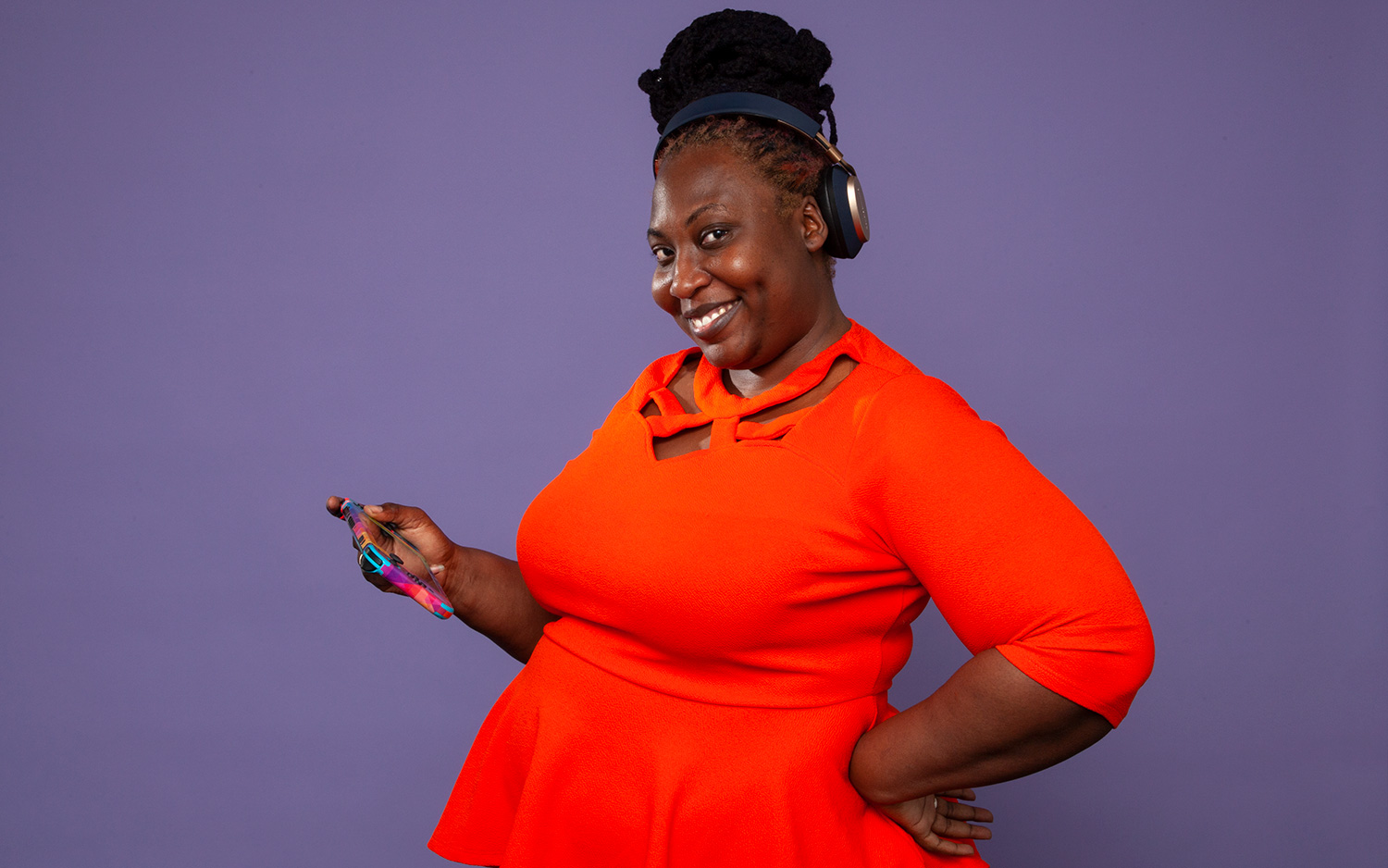 Sherri L. Smith has been cranking out product reviews for Laptopmag.com since 2011. In that time, she's reviewed more than her share of laptops, tablets, smartphones and everything in between. The resident gamer and audio junkie, Sherri was previously a managing editor for Black Web 2.0 and contributed to BET.Com and Popgadget.