Is Acer customer service good? 2023 rating
Acer will help you solve laptop issues, but you won't always get the right answer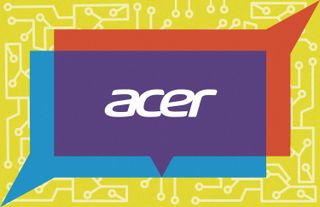 (Image credit: Laptop Mag)
Having software or hardware issues with your Acer laptop? You can reach out to the support team through various channels. In our undercover review of Acer's tech support (in the U.K.), we found that the web and phone support provided good answers to our questions, even when I tried to bamboozle them.
However, the social media support seems to be completely non-existent, which is a disappointing step down from the support seen in the U.S. when we last ran this investigation.
Acer Tech Support
Swipe to scroll horizontally
| | | | | | | | | |
| --- | --- | --- | --- | --- | --- | --- | --- | --- |
| Overall | Web Score | Mobile App | Social Media Score | Phone Score | Warranty Score | Avg. Call Time | Phone Number | Web Support |
| 77/100 | 17/20 | 12/15 | 11/15 | 22/30 | 15/20 | 10:00 | 1-866-695-2237 | Link |
| Phone Hours (ET): 24/7 | Row 2 - Cell 1 | Row 2 - Cell 2 | Row 2 - Cell 3 | Row 2 - Cell 4 | Row 2 - Cell 5 | (Nitro and Spin support) | 1-866-661-7100 | Row 2 - Cell 8 |
Phone hours (EST): 24/7
Acer tech support number: 0371 760 1000 (U.K.)
Average call time:
Acer tech support virtual chat link:
A few things before we get down to business. I used three questions to put Acer to the test. Our Windows 11 control question is "How can I adjust the touchpad's sensitivity.
The remaining two questions are Acer-specific and are as follows:
How can I restore system settings?
How do I set up AcerEXTEND?
And now we're off to the races!
Social Media
So let's get the first piece of bad news out the way. It looks like Acer's social media support is nonexistent here in the U.K dear old blighty. I messaged both of their channels on X (Twitter) and Facebook to no avail. It's a shame because one of the key things people look for in tech support is accessibility from as many places as possible to talk to someone. Limiting the channels like this could cut off certain access.
Web
Now when you move over to the web support, that's where things improve nicely. Of course, to avoid interacting with human beings about your issue, head over to Acer's support website. From there, you can search for drivers and manuals, find warranty information, learn about product alerts and recalls, request a repair and find answers to FAQs.
You can also input your laptop's serial number or SNID into the search bar at the center of the page, and that will take you directly to the page where your specific laptop's drivers and manuals are located. If you need to ask a specific question, click Acer Answers, and type your question. I searched for "how to turn off auto display brightness," and the fifth link down was a tutorial for how to disable adaptive brightness. But if you need additional assistance, or the support pages don't answer your question, then it's time to open up the live chat.
Upon hitting the page, enter your Serial number from the underside of the laptop (or download a quick exe file that recognizes the system and displays the number on your screen), and you're put into a queue. For us, this took five minutes to get a response to our query about restoring system settings.
I entered a live chat with Rodney at 5:17 p.m. and told a story about how my son (let's call him Jason Junior for this portion), had messed with the system settings by inverting colors across Windows and turned off sending the laptop to sleep when it's closed. After asking him whether these could be resolved quickly or whether I need to reset system settings to default, his answer was a factory reset, oddly.
Following this, he gave me a detailed step-by-step guide on restoring the whole PC to factory settings, which is great and all, but why didn't Rodney just take me through reverting the colors and dipping into the power saving settings? This would have been less of a headache for the end user.
So, I guess the main result here is that the problem got fixed, but not in the way I expected from Acer's support team. Also, don't forget your laptop can solve some of its issues on its own. Head over to the Acer Care Center, and you'll get options for checking the health of your hard drive and battery. The software also offers some tune-up functions, such as deleting junk files, initiating a disk clean or a disk defragmentation, and updating and managing system recovery.
Phone
Prefer the personal touch of talking to an agent over the phone? Then you can contact Acer support at 0371 760 1000. After entering the SNID on the laptop (again on the underside), I got in a queue… Well, at least I thought I did because Barry from Acer picked up almost immediately at 5:55 p.m. BST. Top marks for speed there, especially given during my time working in call centers, it's always the last minute ones before closing time that you try your best to ignore!
Anyway, I started with my bamboozling question about AcerEXTEND, which led to several seconds of quiet and a swift "what are you talking about, sir?" I went on to explain that I had a hand-me-down Android phone with the app, and I was enquiring about how to use it. Sure enough, Barry started typing away to try and narrow down to my query in his records, which drew up blanks (understandably, given it's not been in use for a decade).
He then put me on hold to talk to his supervisor, returned a few minutes later to confirm that this was indeed an old app that isn't supported anymore — proceeding to guide me through connecting my phone to my laptop, selecting data transfer on the phone's screen, and pointing me towards where I would find it as a drive. Nice save there, Barry!
Finally, I asked him about Jason Junior running riot on my system settings, and unlike Rodney, he took me through the display settings to revert colors, and into the power settings to put the laptop back to sleep whenever it was closed.
The total time of this call ended at 15 minutes and 32 seconds, which in our experience of tech support is slightly slower than the expectations set by the benchmark of more rapid companies and those who seem to still be half asleep on the phone. However, answers were detailed (even when I tried to throw them off), and Barry took his time to gradually move me through the steps. All-in-all, a positive experience that bucks the trend of past Acer phone support calls.
Acer has call centers located in the United States (Texas), Colombia, Uruguay and India. Before any call, you'll have to go through a virtual assistant who will ask for your laptop's SNID — a number found under the laptop. If used before, it will recognise your number and previous SNID number, and also ask if you are inquiring about the same problem.
Warranty
The Acer Swift Go 16 used for this test comes with a one-year limited warranty that protects you from hardware defects, offers software support for 180 days, and provides technical support over the phone for a year. Certain Acer laptops also give you different types of warranties, which are laid out on Acer's warranty chart. For example, if you buy a ConceptD or Enduro laptop, you get a three-year carry-in warranty.
Of course there are exclusions — most of them are common sense like standard wear and tear, or if you murder your laptop's GPU with cryptocurrency mining. However, there is an interesting rule in here about the display. Basically, if you have an LCD panel, and there are not more than four defective pixels per million pixels, then Acer will service it. Any more, and that isn't covered, which is peculiar to say the least!
If you're sending in your laptop to be serviced, you're going to have to pay to send it to Acer. However, Acer will pay for the return shipping. If the warranty also contains a Carry-In eligibility, you can simply drop it off with an Acer Authorized Service Provider (there are a few across the UK), and pick it back up once complete.
Finally, if you plan to upgrade your laptop's RAM or storage, you will probably hit a snag on the support side because Acer's got that covered in its exclusions by mentioning "modification of the System including use of parts not manufactured and/or sold by Acer."
Bottom Line
So overall, it's a mixed bag. With no social media support, Acer's live chat and detailed support pages come in clutch for those looking for help — even though Rodney gave me some odd guidance, he did technically solve the problem.
However, contrary to our previous experience, Acer's phone support team provided great help. It's a shame though that some elements of that support are relatively short lived under the warranty, and there is no flexibility given to those who wish to upgrade their system after the fact.
Stick to these channels and don't open up your laptop, and you should live a relatively painless life with your shiny new system.
Stay in the know with Laptop Mag
Get our in-depth reviews, helpful tips, great deals, and the biggest news stories delivered to your inbox.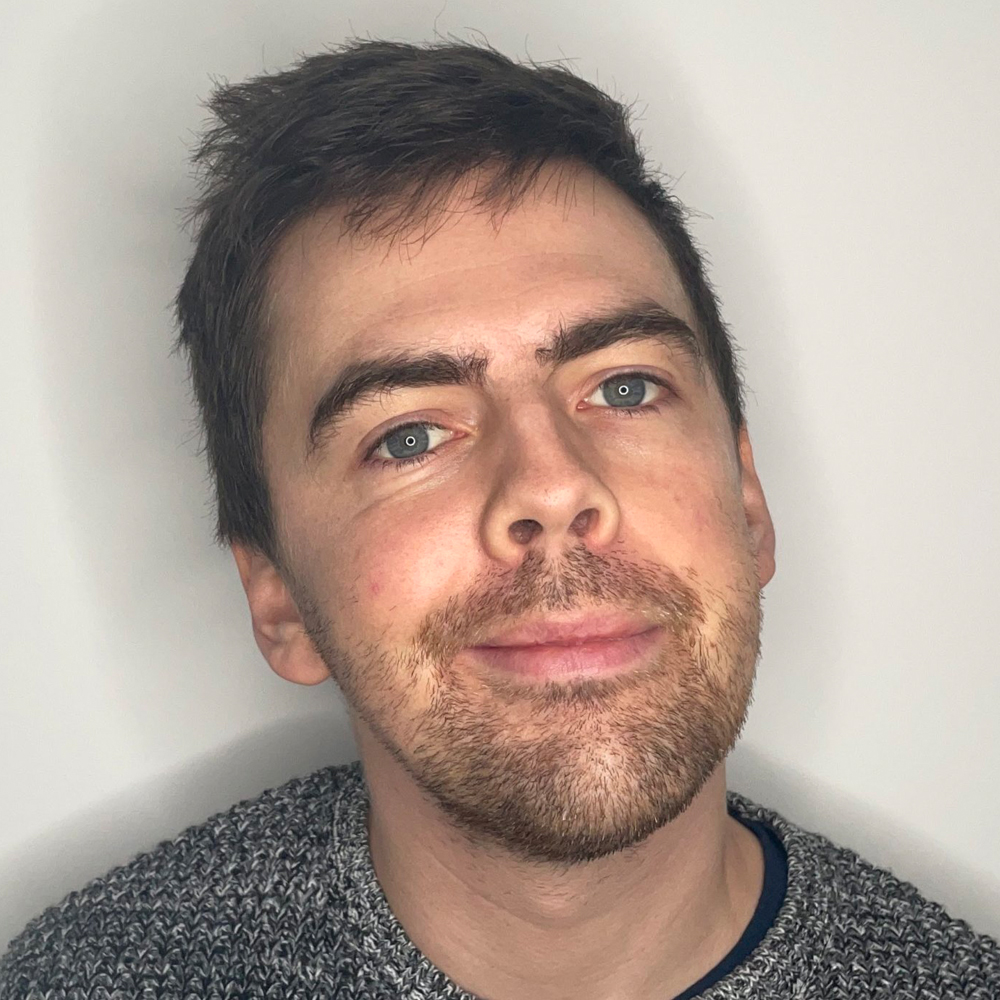 Jason brings a decade of tech and gaming journalism experience to his role as a writer at Laptop Mag. He takes a particular interest in writing articles and creating videos about laptops, headphones and games. He has previously written for Kotaku, Stuff and BBC Science Focus. In his spare time, you'll find Jason looking for good dogs to pet or thinking about eating pizza if he isn't already.