Is MSI customer service good? 2023 rating
MSI: Most Seemingly Improved?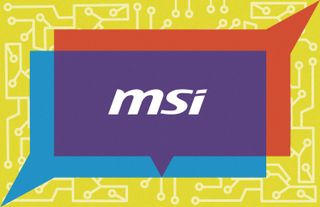 (Image credit: Laptop Mag)
The last time Tech Support Showdown rolled around, MSI's scores left us wanting — finding itself among our three worst-scoring brands. It seems that MSI's greatest strength is also its biggest weakness. The same consistency that routinely impresses us with outstanding laptops has also seen each Showdown ending with MSI's tech support dropping the ball.
However, MSI has taken steps to improve its customer service, showing a large step up in the availability of support in the last year — but is it enough, and has the brand finally managed to drag itself out of a support slump? I've been hard at work trying to answer that question as I donned a cloak of anonymity and put MSI's tech support to the test.
MSI tech support
Swipe to scroll horizontally
| Overall | Web Score | Mobile App Score | Social Media Score | Phone Score | Warranty Score | Avg. Call Time | Phone Number(s) | Web Support |
| --- | --- | --- | --- | --- | --- | --- | --- | --- |
| 64/100 | 25/30 | N/A | 0/15 | 24/30 | 15/20 | 6:48 | 1-888-447-6564 | MSI Support |
Oh, the joys of technical support. The painful process of one person of dubious knowledge attempting to tell a stranger of equally dubious knowledge about how to fix a problem likely neither of them is sure how to resolve.
Is that an unfair statement? Possibly. However, I have had the displeasure and first-hand experience of being on both sides of this charade as a former technical support agent myself — therefore I feel I bring a certain level of credibility to that claim.
The following are the questions I had in mind to test if the technical troubleshooters at MSI's help desk were up to the task:
How do I make a system backup?
How do I turn my laptop's fan down?
MSI Companion isn't working, how do I fix it?
How do I use my laptop with the lid closed, and is this safe?
My MSI Dragon Center apps won't install, how do I fix this?
How do I overclock my laptop with MSI Dragon Center?
Social Media
X/Twitter
MSI's social media presence points you in two directions: straight to the web ticketing system or to the Twitter/X account for MSI USA Technical Support (@msiUSA_Tech). You're invited to message MSI tech support on the platform for them to help with any issues you may face. However, after sending my message I didn't catch wind of a reply for an entire week.
In fact, at the time of writing my message still hadn't even been read — though it's entirely what I'd expect from an account that seemingly hasn't been active since early January 2023. Why this is still pointed to as a valid point of contact for customers, I don't know. It'd be wise to either deactivate the account or at the very least stop linking to it through other official social media profiles such as MSI Gaming USA (@msiUSA).
Web
Last year, MSI expanded its tech support toolkit to include a live chat option alongside support forums, Twitter/X social media contacts, and a web ticketing system. That's a fair many ways to reach out to MSI in times of need without the need to pick up a phone — a welcomed prospect by those who find the anxiety of dialing into businesses too much to bear. But how well do these support options perform when you're in a pinch?
MSI's live chat service is available around the clock from its dedicated support site. There you'll find a button in the bottom right of your browsing for live chat. You won't need to log in with your MSI account to engage with this service so it's quick and easy to dive into. After clicking on live chat you'll be taken to the MSI Online Assistant, where you can choose from talking to a person, checking some support articles before talking to a person, or watching a number of video tutorials to guide you through solutions to common issues.
If you want to talk to a live agent about your laptop, desktop, or all-in-one PC then the online chat is open 24 hours a day, closed only for public holidays. However, if you're looking for support with your graphics card, motherboard, peripherals, components, or with networking issues then you'll need to make use of MSI's Online Assistant between the hours of 9 a.m. and 6 p.m. PST, Monday to Friday.
I was connected to a live agent within three minutes, seeking to know how to use MSI's desktop app to overclock my system. Not only was my answer provided within the first message, politely delivered by a mysteriously named "MSI Agent." But the same agent was then happy to stick around and answer follow-up questions about how safe it was to perform this and if any damage to my laptop through adjusting these settings would be covered by my warranty (heads up: it won't). The live chat lasted approximately ten minutes in total, giving me all the information I'd asked for and more. Top stuff.
The agent was polite, knowledgeable, quick to provide a solution, and made the limits of their knowledge apparent — suggesting I file an online ticket for advanced instruction on the overclocking procedure. I appreciated this, while it would've meant contacting MSI twice for one issue, it was reassuring to know that the agent wasn't willing to pluck something out of thin air to appease me, especially with the risk of my warranty being voided and my device becoming damaged.
My next issue was with feature sets failing to install within MSI Center, for that I decided to file a web ticket through the MSI website. This requires you to make an MSI account and fill out a brief form. I created my ticket bright and early on a Monday morning at 8:17 a.m., receiving a reply the same day just short of three hours later at 11 a.m. Did MSI offer me a solution that solved my issue? Yes, they did.
MSI's solution involved uninstalling and reinstalling the MSI Center app using a custom tool linked for download within the reply. The process didn't take too long, and I installed an array of feature sets afterward without hassle. Once again, top stuff.
How about MSI's support forum? It's a fairly active forum with a number of helpful members hopping in to pitch ideas on how to solve problems. My own, how to turn the loud fans of my laptop down, was answered a day after posting by a user named 'drek4'. Not only did this forum user, fourth of the clan drek, offer me advice on how to reduce the noise of my fans, but they also linked me to another forum post containing information on how to set up my fan speed using MSI's desktop app.
I was impressed with MSI's online community in its forums, which featured a good selection of posts about how to fine-tune gaming laptops of all ranges and tackle commonly-faced issues. It was another breeze of an experience and while I knew how to fix the issue already, I felt like I'd have been comfortable getting to the root of my problem after advice from the forum.
Phone
MSI's phone support is expansive, offering on-call support for customers the world over. For those in the U.S. and Canada (1-888-447-6564), MSI offers 24/7 phone support for laptop, desktop, all-in-one, and monitor queries — closing only on Public holidays. Remote assistance is also available in these regions between the hours of 9 a.m. and 6 p.m. on a weekday and 9 a.m. and 4 p.m. on a weekend.
I reached out to MSI's U.S. support team twice. The first call began with a prerecorded message thanking me for calling and giving me the usual spiel about calls being recorded for training purposes. I navigated through a simple number menu and was told to stay on the line while I was connected to an available agent. At this point, I was met with complete silence for over two minutes. There was no hold music, no repeating message letting me know how far along in a queue I was, nothing. And it remained that way until my call randomly disconnected.
Believing it may have been a technical issue, I called MSI back. However, I was once again met with complete silence after being placed in the queue for technical support for over two minutes. The silence was eventually broken by another prerecorded message advertising the online chat tool. I was prompted to stay on the line to talk to an agent, and then finally, hold music! Which lasted all of 15 seconds before another 90 seconds of silence.
I was then asked if I'd like to leave my contact information and MSI would get back to me within one business day. With the call nearing six minutes and most of that being spent in deathly silence I took MSI up on their offer, though over seven business days later I've still to receive a call back.
As I live in the U.K., I decided to reach out to MSI's U.K. support team by phone instead. My first call was placed on October 9 at 8:53 a.m., and after getting through the automated menu system I was connected to an agent named Kamil in less than 10 seconds. I asked Kamil how I could make a backup of my system, knowing that the MSI Center app had such a feature ready to be taken advantage of. Within 30 seconds Kamil had explained to me that there was a simple guide I could follow and that he would happily send it through to my email so that I could follow along in my own time.
Warranty
MSI's current limited warranty protects your devices for 24 months against hardware defects (motherboard, LCD panel, hard drive, CPU, memory, and network equipment) and includes 12 months of battery and power adapter service beginning from the manufacture date of the device, and onboard (pre-installed) software is subject to a 1-month warranty.
You can upgrade the RAM and hard drive of your MSI device without voiding your warranty (According to one agent, even if you remove the warranty sticker this is fine — which sounds dubious, but OK), though any damages from such an upgrade will not be covered by your warranty.
MSI's limited warranty also does not apply to products damaged by accident, improper use, environmental factors, or acquired from non-authorized MSI retailers — with no "one-time" accidental damage cover on offer. However, MSI does allow you to extend your warranty over time for between $80 and $144 for one to three years of additional cover.
Not only that, Kamil stayed on the call until he was sure that my email arrived, passing the time by briefly explaining what the guide covers. Before the call ended, Kamil made sure I could access the guide and asked if there was anything else they could help me with that day. As there wasn't, I let Kamil get on with his day once more. In total, the call lasted roughly 5 minutes and 44 seconds, with the supplied guide handling my request and giving me a hard copy of that guide to easily access in the future if I ever wanted to repeat the process. Great stuff.
My second call took place at 9:06 a.m., where I was connected to an agent called Lucas within five seconds of the automated menu being passed. I asked Lucas how I could close the lid of my behemoth MSI Stealth 17 Studio laptop and put it in a stand, making use of an external monitor and keyboard instead to save space on my desk. There's a setting within the MSI Center app to adjust this setting directly, however, Lucas instead walked me through changing the Windows setting.
Lucas had the matter resolved within two minutes and was then happy to answer follow-up questions as to whether it was safe to do this with my particular model of laptop. Lucas assured me that overheating wouldn't be an issue, but he did point out that it could result in my laptop draining the battery while not in use. He offered me some advice on making sure I was correctly turning off my laptop and I was shortly on my way again. The call lasted roughly six minutes in total, with my settings accurately changed, my queries answered, and my laptop good to go in its stand. Once again, impressive stuff!
I'd try calling MSI's technical team on and off throughout the rest of my day — hilariously making it through to the same two agents repeatedly. I gave the helpline a break for a while, returning at 2:05 p.m. for my final question: Why isn't MSI Companion working when I press the Windows key + G? I was greeted once again by Kamil (who I didn't hang up on this time after seeking someone new).
My first call with Kamil went pretty smoothly, so I expected him to deliver the answer fairly easily and send me on my way. To explain, the MSI Center enables a shortcut of pressing the Windows key + Function to disable the Windows key + G shortcut to the MSI Companion — all I would need to do is press those two keys together and I'd be good to go.
However, this one seemed to stumble Kamil, as he instead decided to take me the long route by reinstalling the MSI Center entirely, making use of the same custom removal software mentioned in my web ticket reply. Would it have worked? Yes, but knowing that there is a shortcut within the app to disable MSI Companion I was slightly puzzled that this wasn't part of the troubleshooting process. Interestingly, even after providing me with a solution, Kamil then went on to inform me I might need to update my BIOS.
This prompted Kamil to ask me for my laptop's serial number, the first time I'd been asked for any information other than my laptop's model in my entire time spent communicating with MSI technical support. Kamil would once again send the information I needed in guide form to my email, staying on the line with me until the email had arrived.
At which point I was good to head out and waste more time than needed forcefully reinstalling software and updating my BIOS instead of the far simpler, less than one-second, solution available within the MSI Center App itself. The call took approximately 8 minutes and 40 seconds and, for the second time, I was left feeling slightly underwhelmed by the support shown — though I had plenty of praise for both Lucas and Kamil's efficiency and overall phone manner.
Bottom line
With everything I'd heard about MSI's tech support, I was expecting far worse than I'd gotten. However, much of that was down to me not using the U.S. number for support. I'd tried the same number a few other times only to be met by silence and eventual disconnections, so switching to my local number seemed to be the wisest thing to do.
The phone team and live chat teams are very good, though their knowledge of MSI's own software could help them (and customers) keep call times lower and reach a solution in just a few clicks or keypresses as opposed to following a lengthy guide.
MSI's web support was substantial, and there are a ton of video tutorials on YouTube to get to grips with alongside a sizable frequently asked questions vault in the Online Assistant to quickly help customers with common issues.
However, MSI's tech support is practically a ghost on social media, providing little to no use other than to act as a support dead end for many. Something that echoed in my initial calls to the MSI US team.
Stay in the know with Laptop Mag
Get our in-depth reviews, helpful tips, great deals, and the biggest news stories delivered to your inbox.
Rael Hornby, potentially influenced by far too many LucasArts titles at an early age, once thought he'd grow up to be a mighty pirate. However, after several interventions with close friends and family members, you're now much more likely to see his name attached to the bylines of tech articles. While not maintaining a double life as an aspiring writer by day and indie game dev by night, you'll find him sat in a corner somewhere muttering to himself about microtransactions or hunting down promising indie games on Twitter.