Is Razer customer service good? 2023 rating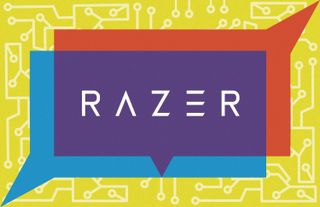 (Image credit: Laptop Mag)
For the last three years, Razer has dominated Laptop Mag's Tech Support Showdown, pulling off a wild hat trick against the likes of Apple. But unfortunately, every dynasty has an end and this marks the end of Razer's. But while Razer isn't occupying the top spot this year, they haven't fallen too far. In fact, they've fallen to second place.
Why second place? Because like most years, Razer didn't get a single question wrong. You can find most of your answers on Razer Support's forums, guides and YouTube channel. And the company's tech support agents, when you can reach them are fast, knowledgable and polite. And it still has an excellent warranty policy. So what's the problem?
Razer's tumble has taken place because the tech support agents aren't picking up the phones (9 a.m. - 6 p.m. PST, 7 days a week) or the live chat (6 a.m. - 10 p.m. PST, 7 days a week) when they're supposed be on the clock. On more than one occasion, I tried calling into Razer Tech Support and launching Razer Assist, the new live chat platform and went unanswered.
Still, Razer has some of the tech support in the business. Read on to find out why.
Razer Tech Support
Swipe to scroll horizontally
| | | | | | | | | |
| --- | --- | --- | --- | --- | --- | --- | --- | --- |
| Overall | Web Score | Mobile App Score | Social Media Score | Phone Score | Warranty Score | Avg. Call Time | Phone Number | Web Support |
| 85/100 | 15/20 | 13/15 | 13/15 | 24/30 | 20/20 | 2:39 | 1 (855) 872-5233 | Link |
Phone hours (EST): 9 a.m. - 6 p.m. PST, 7 days a week
Razer tech support number: 1-855-872-5233
Average call time: 2:39
Razer tech support virtual chat link: https://mysupport.razer.com/app/contact-support
In order to test out Razer's tech support, I was given a set of three questions to ask. The control question for every laptop we used was "How do I adjust the touchpad speed?"
The Razer Blade 15 Advanced Model 2033-specific questions were as follows:
How do I adjust the fan speed?
How do I swap the integrated GPU for the discrete graphics card.?
Social Media
Razer continues to be the king of tech support social media. Whether its Facebook @Razer, X (@RazerSupport), Instagram (@razer_support) or Reddit /r/razer as /u/RazerCustAdvocacy, Razer's there, and in a speedy fashion. Similar to last year, we saw speedy response times when contacting Razer via social media.
Facebook
I started my journey with Facebook on Razer page on a Wednesday at 3:47 p.m. asking how to go about swapping the GPU. Within three minutes, I was connected with an agent. After I asked my question, the representative requested my test system's serial number.
They took four minutes to research my question before they came back with the correct answer, detailing the steps (Go to Razer Synapse 3 > SYSTEM > PERFORMANCE. -Select your preferred mode under the "GPU MODE" section. -Restart your computer to apply changes). The entire exchange exchange took 9 minutes.
X/Twitter
Next up, the social media platform formerly known as Twitter. I asked @RazerSupport how to adjust the laptop's fan speed on a Wednesday at 5:13 p.m. It took eight minutes before a rep responded, asking for the device's serial number. Once it was provided, it took another seven minutes before they came back with another correct answer via a link to a Razer Support FAQ.
Razer's doing it for 'Gram and the consumers looking for a little bit of tech support assistance. What I like about the @razer_support page is that instead of flashy beauty shots of laptops, headsets and other Razer products, the page is full of how-to videos, complete with links to Razer Support FAQs and guides for further assistance.
I connected with Razer's Instagram rep on a Sunday at 8:33 p.m. to ask about the touchpad sensitivity. The agent came back six minutes later with directions ("You can tweak the unit's touchpad sensitivity by going to Windows settings > Devices > Touchpad > Touchpad sensitivity.") along with a link to the Razer Support guide with the answer which took 11 minutes.
Reddit
Soon, it was time to go digging in the r/RazerSupport subreddit. It's a rather active forum with a pretty involved team of moderators as well as helpful forum denizens. And even though my question about swapping between the GPUs on my Blade 15 was pretty no0bish, I had a polite, correct answer 20 minutes later.
But if you have the time and patience, you can sift through previous posts, but it's just best if you ask the subreddit.
Web
You have a question about your Razer Blade, chances are you'll find it on the Razer Support web site with its extensive library of Guides and FAQs. I found question to all three of my test questions with no real hassle. The videos on Razer Support's YouTube video went two out of three as I didn't find anything addressing touchpad speed adjustments.
You can visit the Razer Support tab in Razer's homegrown Razer Insider forums. Similar to the Reddit forums, it's better to just ask your question than wade through all of the posts.
Live Chat
But if you need a little more guidance, hit up Live Chat dubbed Razer Assist which can be reached on the Razer Support site or via the [TK] in Razer's Synapse 3.0 app. But before you can access the Live Chat, Razer wants to make sure you've done absolutely everything you could before the tech support team steps in.
Depending on your problem, you'll see a checklist of things they suggest you try before you let them through. If you've checked off everything on the list, the chat button will light up to Razer's signature neon green. But no matter how you access it, you have to give the Razer bot a bunch of information before you can get connected with a rep including your first and last name, whether or not you tried the suggested step (i.e. Windows update, system recovery, driver update), phone number, when you purchased the system and from where. They'll also ask if you can upload a picture or video of the problem as well as proof of purchase. Thankfully, you don't have to answer the last two to get through.
Once I provided the information, I was given a choice of speaking to an agent or submitting a ticket. Craving a bit of human interaction, I selected speak to an agent and was almost immediately connected on a Thursday at 6:59 p.m to ask about switching GPU modes and had my correct answer 7:07 p.m.
Phone
And here is where it all fell down. I made several calls to Razer during my testing. And there were several times where I was listening to classical music for 10 minutes and 51 seconds before the call disconnected. At first, I thought I was calling outside of business hours, but it was 7:14 p.m. EST which was smack dab in the middle of operation hours.
I also noticed that when the phones were down, Razer Assist was also unavailable. When that happens, you'll get an immediate message stating that no agents are currently available with a prompt to submit a ticket. This is reminiscent of four years ago when now Editor in Chief, Sherri L. Smith reported staying on the phone for 59 minutes at a time only for the phone to disconnect on her. It was the turning point that made Razer majorly step of this game. So this backslide is disappointing.
But I managed to get through to someone on a Saturday at 12:17 p.m. and had my fans speed question answered in 6 minutes and 46 seconds.
Chalking my previous experience as a fluke, I called back into Razer Support again on Sunday at 4:28 p.m. and again, I sat on the phone for 10:51 before it disconnected the call. Frustrated, I reached out to the Facebook page to get some response. I informed them that both the phone and live chat were unreachable, which escalated the issue to management. I was asked for my number and when would it be okay for tech support to call. I gave them until their office closed.
I got a call at 9:36 p.m. with a profuse apology and a correctly answered question in 3 minutes 53 seconds.
Warranty
As per the industry standard, Razer laptops come with a one-year warranty. That coverage includes free shipping both ways, in case you need to send the laptop in for repairs. However, the company has extended the battery's warranty to two-years for 2023 systems. Knowing that some consumers are all about the DIY, Razer actually encourages you to swap out the RAM and storage on your own with no worries about voiding the warranty.
The only time you'll have to shell out money for your laptop, outside of the initial purchase is if you want accidental damage protection. Then you'll have to pay a visit to Razer's three-year, extended-warranty program, RazerCare Elite which costs $299. The $199 Essential program also covers you for three years, but it doesn't include accidental damage protection.
Is your notebook out of warranty? Never fear, Razer will still provide chat, phone and email support for free. However, you will have to pay for repairs.
Bottom Line
Razer just dropped the ball and I'm mad as hell about it. Outside of Apple, it's the only company that got every question right. They have a deep library of guides and FAQs and substantial collection of tutorial videos. They have a great social media presence. Heck, even the forums are helpful and the warranty is pretty good. And when you can reach themOn the warranty front, the company has some of the most generous features. I mean come on, extended battery warranties? Free shipping both ways? It's totally a win.
But man, if you have a call center, especially one that's not 24/7, (which Razer why is this still a thing in 2023?) you better pick up the phone or answer the live chat summons. I'm sure that Razer will have an explanation, but if I were actually a consumer needing some hand holding, Razer left me hanging. Hopefully, they'll have recovered by next year, but for now, this is a sad way to break a winning streak.
Stay in the know with Laptop Mag
Get our in-depth reviews, helpful tips, great deals, and the biggest news stories delivered to your inbox.