Is Asus customer service good? 2023 rating
Asus' tech support is still great, but the company has kinks to iron out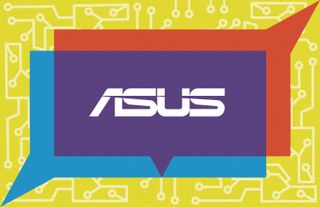 (Image credit: Laptop Mag)
At the end of our previous Tech Support Showdown, Asus jumped four places up and landed in a tie for third place. With patient phone operators, a great collection of internet forums, and responsive social media support, the company proved itself. However, thanks to a frustrating web presence, particularly in a non-functioning live chat, it was far from perfect.
So I went back undercover with two laptops to see if Asus was up to the challenge on app, phone, web and social media.
Asus Tech Support
Swipe to scroll horizontally
| | | | | | | | | |
| --- | --- | --- | --- | --- | --- | --- | --- | --- |
| Overall | Web score | Mobile App Score | Social Media Score | Phone score | Warranty Score | Avg. call time | Phone number | Web support |
| 80/100 | 17/20 | 13/15 | 12/15 | 23/30 | 15/20 | 13:45 | 1-888-678-3688 | Link |
Phone hours (EST): Monday-Friday: 9 a.m. to 12 a.m. Saturday-Sunday: 9 a.m. to 8 p.m.
Asus tech support number: 1-888-678-3688
Average call time: 13:45
Asus tech support virtual chat link: Live chat
We had one control question, which was "How do I change the touchpad sensitivity?" But I came up with three specific questions for Asus. Here are the questions:
My touchpad isn't working
My Fn keys aren't working
My screen is orange
Social Media
Asus has tons of contact methods for those seeking online help. Whether it be Facebook (@asus.n.america) or X, formerly known as Twitter (@AsusHelpUS), it's quick and easy to receive assistance. On X, I reached out to @AsusHelpUS and received a response in 22 minutes, informing me to contact @ASUSUSA privately. I sent a private message at 8:38 p.m. on a Tuesday and received a response the next day at 1:17 p.m. I responded on Thursday at 9:09 a.m. before receiving a link at 4:55 p.m. to the relevant forum to reactivate my touchpad by using F6.
I sent an email to B2B_Help@asus.com at 4:35 p.m. on a Tuesday questioning how I could check if my BIOS needs updating. I received a detailed response on how to do so at 8:17 p.m. that same day.
Web
Asus' live chat website was broken during our previous Tech Support Showdown evaluation, as after three separate access attempts, it wouldn't work. However, Asus has finally fixed this. I began my first live chat on a Tuesday and spent 13 minutes waiting as the first customer in the queue. Samantha B took care of me and our exchange lasted no more than 7 minutes before the operator delivered my solution on how to reactivate my touchpad.
I jumped to my next live chat with Quahalia C at 9:33 a.m. on a Friday, claiming that my screen was too warm. She initially had me reset display settings through Windows Key + Ctrl + Shift + B. That didn't work, so she took me to the Night Light settings to change its intensity. When I said it was still orange, she had me perform a BIOS reset. Once again, no dice. She then realized the issue and guided me to the MyASUS app to turn Eye Care off in the Splendid settings. The chat lasted 19 minutes.
Asus' live chats are convenient, but I found that when an agent disconnected, I could no longer view the chat log. I received a case number during my first chat but didn't have time to write it down because I was immediately forced to view a survey. Skipping that survey caused a server malfunction and booted me out, which was a little frustrating. However, on a subsequent attempt, completing the survey let me download a PDF version of the chat log. The average user would have no idea about this without trial and error.
App
The Asus app still offers an excellent collection of useful forums that answered most of the questions I asked tech agents. While that was also true last year, I had trouble finding an answer to a "touchpad is not working" query previously, requiring me to dig a bit more than I felt was necessary. But I instantly found the relevant forum this time.
I opened up the MyAsus application and went to Customer Support, expecting to be thrust into a live chat immediately. Instead, I was shown a series of categories before easily finding the solution to my problem. By selecting Laptops > BIOS setting and update, I found useful forums on how to update the BIOS.
However, I had trouble figuring out my issues for another query, so I began a live chat with a claim that "brightness, volume and other keys at the top weren't working." In truth, my Fn Lock was toggled, but I was curious if an operator could bring me to the solution I seeked.
I was immediately connected to Timera P at 11:09 a.m. on a Thursday, who asked me to confirm my issue. She directed me towards completing a full BIOS reset, which wasn't the answer I was looking for. This isn't an unbelievable solution to suggest, as I intentionally obfuscated the specifics of my issue in order to appear more like the average individual who wouldn't understand why their FN keys aren't working. But it would have been nice if I had been given less extreme suggestions before being brought to a full BIOS reset. The conversation lasted seven minutes.
My second chat connected me to Kevin L at 3:35 p.m. on Thursday. I asked our control question, which is "how do I change the touchpad sensitivity to make the cursor faster?" He initially directed me to mouse settings, but after saying that didn't work, I was quickly taken to the touchpad options to increase sensitivity. This chat lasted no longer than 10 minutes.
Asus' app is great, but it needs a little tidying up. Before beginning the "contact Asus" process, it presents a few questions about the laptop. I selected Vivobook as the product series and inputted my model number, yet it didn't appear. I had to select the Vivobook Classic option, which is a strange distinction, especially since it's not referred to as "Classic" anywhere on the PC or within the settings.
Another issue I had involved inputting the full name of my Zenbook Flip UP3404VA, as it wouldn't allow me. It only found my model through "UP3404VA," which was confusing because some entries have a full name like "Asus Zenbook 13 UX334."
Phone
Asus has call centers that can be reached at 1-888-678-3688 or 1-571-223-4431 and are open from 6 a.m. to 9 p.m. PST Monday through Friday. On Saturday and Sunday, the call centers are open from 6 a.m. to 5 p.m. The company even features separate support for Spanish (1-888-678-3688 or 1-571-223-4431) and Canadian French (1-888-616-2787) users who might need help.
I started my first call claiming my device's FN keys were not working at 11:32 a.m. on a Thursday. I could barely hear the operator on the other end, and the audio was too low for me to catch her name. Thankfully, I was quickly shown that pressing Fn and a function key would fix my issue. I asked if there was a way to keep it that way, and she put me on hold to check her resources. She returned informing me how to toggle Fn Lock and the call lasted 13 minutes.
I made my second call at 1:14 p.m. on a Thursday claiming that my touchpad wouldn't work. I connected with Makalia and she guided me through the steps to reset my BIOS. However, I was having trouble turning the laptop off. She informed me to hold the power button for three seconds to power it down, but that wasn't working. When I said it wasn't turning off, I could feel her tangible impatience as she emitted a sigh. She even asked me "why is it not turning off," as if I had the answer. It finally worked after holding it for ten seconds, so I followed her steps for performing a BIOS reset. That didn't fix the issue, so she asked me about the function keys until it was resolved. The call lasted 12 minutes.
I made my third call at 2:39 p.m. on a Thursday and connected with Amanda. I asked why my screen looked so "orange" and "warm," and she kindly guided me through my Windows 11 display setting to turn Night Light off. That wasn't quite my issue, as I was testing the operator's knowledge on the MyAsus application, as it has its own display tone setting. She seemed perplexed when I told her it didn't work, and even claimed that turning the strength of the Night Light setting down even though it's not activated should help. That did nothing, so she put me on hold before coming back with the solution I was looking for. That call lasted 20 minutes.
During my fourth call at 9:13 a.m. on a Friday, I once again had trouble with a difficult-to-hear operator. I just barely caught her name, so I asked Alicia our control question on how to make the cursor move faster. She put the call on hold for a few minutes before leading me to mouse settings. When I told her that didn't work, she swiftly shifted to touchpad settings and my problem was fixed. The call only lasted 10 minutes.
Warranty
Most Asus laptops come with a one or two-year limited international warranty on the notebook itself, while the battery gets one year. However, some laptops might have longer warranties depending on the line. Included in the coverage is accidental damage and free two-way shipping, alongside carry-in and on-site support. And if you ever need to update the storage or RAM, you can do so without fear of voiding the warranty. Just don't damage the system in the process because that will void the warranty and you can expect to foot the bill for repairs.
As of October 2019, Asus has added extended warranties for its systems in the form of Asus Premium Care, which can be purchased up to 90 days after the initial purchase. A one-year extension will cost $40.99 for a VivoBook or ZenBook, while a four-year extended warranty will set you back $299.99. You can also purchase extended warranties via distributors and resellers.
Bottom Line
Asus has maintained its efficient tech support since our last analysis, and with a now-repaired live chat service, the company is off to a stellar start. But it still couldn't shake its issue of agents needing a bit more training. While it was a small improvement in knowledge from the previous report, as all of my phone calls led me to the right solution, one live chat ended fruitlessly. And a couple of other calls led me down a few wrong paths before a solution was reached. Half of the operators I spoke to were also difficult to hear, while another was tangibly impatient.
Another issue involves the MyAsus app needing some organizing, as the categories for inputting your laptop model can be misleading and make you think it isn't listed. Live chats also need to make accessing the log easier after the agent disconnects. Otherwise, it's a fantastic collection of resources for all sorts of troubleshooting. Alongside that, both social media and email responded to my queries within a 24-hour period.
Overall, Asus has a few kinks to iron out, but provides a stellar support service with solid app integration, social media presence, phone operators and warranties.
Stay in the know with Laptop Mag
Get our in-depth reviews, helpful tips, great deals, and the biggest news stories delivered to your inbox.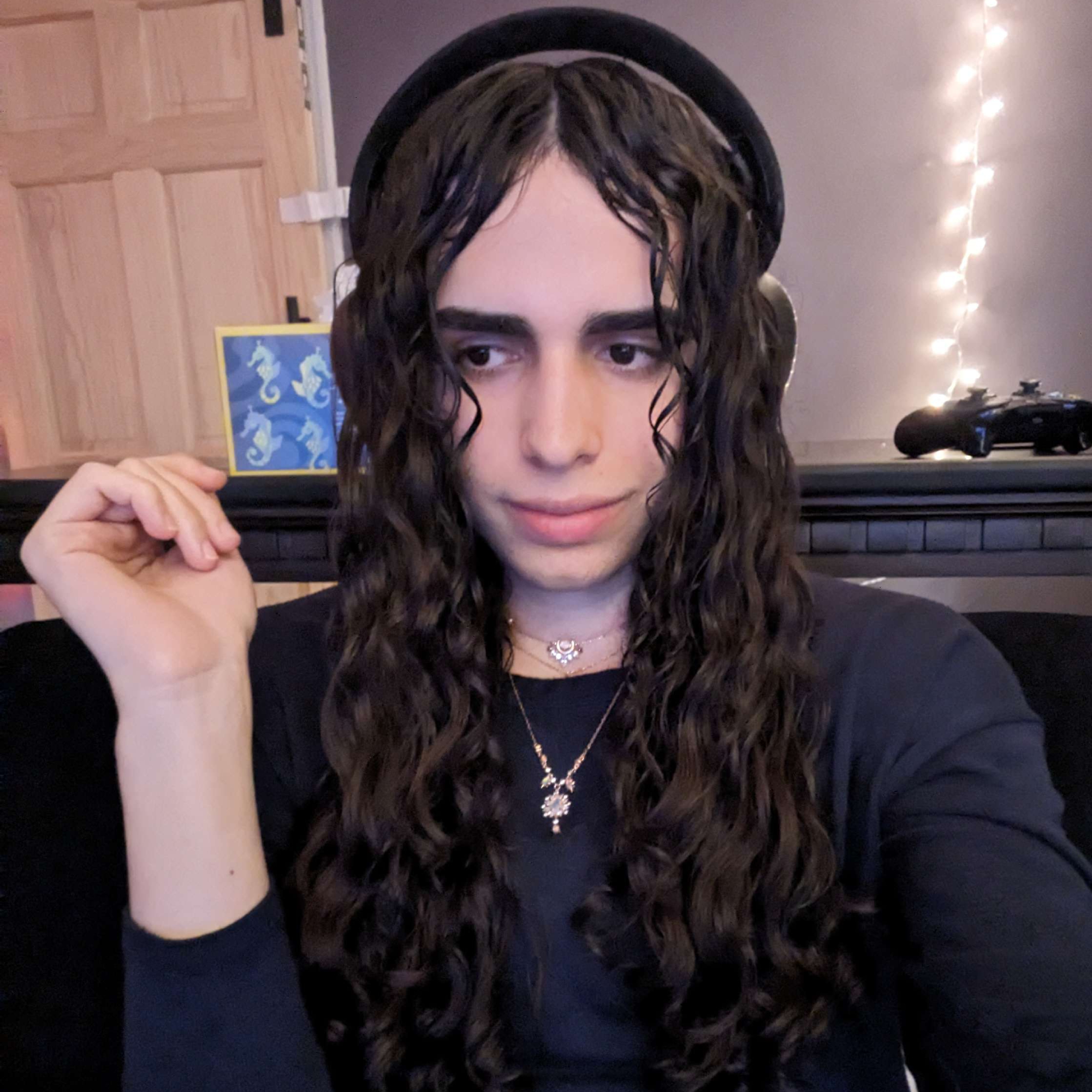 Self-described art critic and unabashedly pretentious, Momo finds joy in impassioned ramblings about her closeness to video games. She has a bachelor's degree in Journalism & Media Studies from Brooklyn College and five years of experience in entertainment journalism. Momo is a stalwart defender of the importance found in subjectivity and spends most days overwhelmed with excitement for the past, present and future of gaming. When she isn't writing or playing Dark Souls, she can be found eating chicken fettuccine alfredo and watching anime.