Is Lenovo customer service good? 2023 rating
Lenovo customer service remains excellent in 2023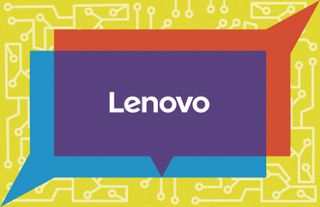 (Image credit: Laptop Mag)
Lenovo took major strides with its customer service last year, so it was with some trepidation that I once again went undercover to find out whether they were able to carry that momentum into 2023.
With only one real stumble, I was thoroughly impressed with the level of service Lenovo offers via its various channels on the web and during phone calls, with notably improved social media response. I was initially skeptical about a shift to a scheduling system for the consumer support line, but ultimately came away feeling it was an upgrade from the prior method.
With only one AI-powered exception, I received the correct information from every sector of Lenovo's customer service and waited less time for those answers than I did last year. This was good enough for Lenovo to retain its spot in the top 3 again this year, particularly notable given the much broader spectrum of products that Lenovo sells compared to the top finishers, Apple and Razer.
Here's the full rundown of my interactions with Lenovo tech support for our 2023 investigation.
Lenovo tech support
Swipe to scroll horizontally
| | | | | | | | |
| --- | --- | --- | --- | --- | --- | --- | --- |
| Overall | Web Score | App Score | Social Media Score | Phone Score | Warranty Score | Phone Number | Web Support |
| 85/100 | 17/20 | 12/15 | 13/15 | 27/30 | 16/20 | 1-877-453-6686 | Link |
Swipe to scroll horizontally
Lenovo Yoga 9

| | | | | | | | |
| --- | --- | --- | --- | --- | --- | --- | --- |
| Row 0 - Cell 0 | Row 0 - Cell 1 | Row 0 - Cell 2 | Row 0 - Cell 3 | Row 0 - Cell 4 | Row 0 - Cell 5 | Row 0 - Cell 6 | Row 0 - Cell 7 |
| Overall | Phone Score | Web Score | Social Score | App Score | Warranty Score | Phone Number | Web Support |
| 81/100 | 25/30 | 14/20 | 13/15 | 12/15 | 17/20 | N/A | Link |
Swipe to scroll horizontally
Lenovo X1 Carbon

| | | | | | | | |
| --- | --- | --- | --- | --- | --- | --- | --- |
| Row 0 - Cell 0 | Row 0 - Cell 1 | Row 0 - Cell 2 | Row 0 - Cell 3 | Row 0 - Cell 4 | Row 0 - Cell 5 | Row 0 - Cell 6 | Row 0 - Cell 7 |
| Overall | Phone Score | Web Score | Social Score | App Score | Warranty Score | Phone Number | Web Support |
| 89/100 | 30/30 | 17/20 | 13/15 | 12/15 | 17/20 | 1‐855-669-3600 | Link |
Phone hours: Standard Support (10 a.m. to 7 p.m), Premium Care 24/7
Lenovo tech support number: N/A (Must schedule through website), 1-888-278-9707 (Premium Support), 1‐855-669-3600 (Premier Support)
Average call time: 3:45
Lenovo tech support link: https://pcsupport.lenovo.com/us/en/
To test the effectiveness of each company's tech support we create unique brand-specific questions along with a universally applicable question to serve as a control across all brands. The control question we used was, "How do I change the touchpad sensitivity?" Then I had a separate question for the X1 Carbon and Yoga 9.
For the Lenovo Yoga 9 and the Lenovo X1 Carbon, I asked, "How do I maximize battery life?" (the Lenovo Vantage app).
Social media
The Lenovo Support account is the source for Lenovo help on Facebook, and my experience there was excellent. I asked at 4:48 p.m. ET, "How do I change the touchpad sensitivity on my X1 Carbon Gen 11?" I got a response instantly indicating that someone would get back to me within about 30 minutes. Only 15 minutes later I had my response with a direct link to the appropriate page on the Lenovo Support website.
X/Twitter
On Twitter, @LenovoSupport handles tech support questions. I asked at 4:32 p.m. ET, "Hi, I was wondering if you could help me figure out how to disable the touchpad on my Yoga 9?" At 4:47 I received a link to a video on the Lenovo support site with instructions on how to enable and disable the touchpad.
My only complaints with the X/Twitter experience are that you can't DM the account, it only supports that for Verified accounts, and that you don't get an initial response acknowledging your question. Neither are a massive problem, simply potential areas for improvement.
App
The Lenovo Vantage desktop app (Commercial Vantage for business laptops), is a great resource for troubleshooting, accessing your settings, viewing system information, software updates and viewing your warranty information. No remote software updates from the mobile app, but it otherwise gives you access to the same information.
Using the Lenovo Vantage app, I connected with the new Lenovo Support Virtual Assistant, Lena. I asked, "How do I disable the touchpad on my laptop?" The good news is that the response from the chatbot is instantaneous and offers you helpful screenshots to go with the instructions it is providing. The bad news is that it gave me the wrong instructions for this simple question. The response it provided pointed me to the "Devices" menu with a screenshot that doesn't align with the Windows 11 menu. It needed to direct me to "Bluetooth & devices," then "Touchpad," and finally to toggle the button at the top of that screen. It's close enough that it isn't much of a leap to figure it out, but it knows my laptop is on Windows 11, so there's no reason it should be giving Windows 10 instructions.
While this experience was unfortunate, overall the Lenovo Vantage app remains an excellent way to access a wealth of information about your laptop. Hopefully Lenovo can make some improvements to the AI assistant to round out the experience.
Web
Lenovo's website is a treasure trove of information about your laptop. If you know what your problem is then the easiest of these is the Lenovo PC Technical Support page. Here you'll find Lenovo drivers, updates, how-to guides, technical help, and Lenovo Service Bridge if you haven't downloaded it already.
Lenovo Service Bridge is a great first step if you need to follow up with support as it will automatically detect and show you all of the relevant details about your laptop. That includes your warranty information, contact info for the appropriate support center, and your serial number, which you'll typically be asked for if you ultimately have to call support.
Lenovo Service Bridge is helpful, but not 100% necessary, you'll just need to find your serial number or the full model name of your laptop for support. Entering your serial number is the best option as it will also give you your warranty details, but that's the only real advantage. Once selected an image of your laptop will appear in the upper-left corner along with options to diagnose your problem or find the answer to a question on your own, and finally the links for contacting Lenovo if that proves necessary.
How-to guides or the knowledge base will cover the most common questions for any laptop, but for more unusual issues you may need to turn to the Lenovo Community site. The forums are very active with specific forums for each brand. I found the search results to be hit or miss, but if you pose a question, it will typically be answered within a couple of hours.
Lenovo's website remains outstanding for tracking down support info, whether you opt to enter your serial number manually or let your computer provide it for you using Lenovo Support Bridge it automatically restricts things to items relevant to your laptop. As long as you have a general idea of what you are looking for going straight to the website makes the most sense, but if you are unsure the social support is the way to go as it is quick and correct.
Phone
Lenovo Yoga 9
For the Lenovo Yoga 9, you don't have the option of calling a direct phone number for support any longer. If you want to speak to someone on the phone you need to request a "Support Call Back" in the Lenovo Vantage app. This call center is available from 10 a.m. to 7 p.m. Eastern time, which is 3 hours less than the 8 a.m. to 8 p.m. it was available last year. You need to select an hour window (top of the hour to top of the hour) and you'll receive a call back within that timeframe.
For my control call I asked for a callback between 5-6 p.m. ET. I got my call at 5:23 p.m. and they confirmed my serial number. I asked, "How do I change the touchpad sensitivity on my Yoga 9?" They quickly walked me through the appropriate settings menu and I was off the phone with my adjusted touchpad sensitivity in 3 minutes and 40 seconds.
My second call with consumer phone support went well too. I requested a callback between 9-10 a.m. ET. I received my call at 9:38 and I asked them "How do I maximize the battery life?" After confirming my laptop's serial number and my name, they guided me through going to the "Power mode" menu in the System menu and instructed me to set it to "Best power efficiency." The call took 4:14.
While not knowing exactly when you are going to receive the call is a bit frustrating, ultimately I found this experience to be much better than last year. I didn't have to worry about my call disconnecting while on hold or having a customer service rep accidentally hang up when I came up in their queue. My lone complaint is the more limited hours, but otherwise this is much improved over the old system.
Lenovo X1 Carbon
With the X1 Carbon, things are unchanged from last year, I called the Commercial Premier tech support, which is 1‐855-669-3600. This call center is based in Morrisville, North Carolina and is open from 7 a.m. to 8 p.m. Eastern time Monday through Friday, but after hours support ensures 24/7 coverage.
My control call took place at 11:37 a.m. ET, and I was connected in under 30 seconds. After giving them my name and serial number. I asked, "How do you change the sensitivity on the touchpad?" I was told to type "touchpad" into the search bar in the taskbar and then to select touchpad settings. They directed me to simply type touchpad into the search bar in the lower-left corner and click on "touchpad settings" when it popped up. It was just over 2 minutes from initiating the call to hanging up after they confirmed I didn't have any other questions.
The second call went similarly. I placed the call at 3:18 ET, I was speaking to someone within 40 seconds. Once again they confirmed my name and serial number before I asked, "How do I maximize the battery life on my X1 Carbon?" They once again told me to go to the search bar and enter "battery" and click on "Power, sleep, and battery settings." They then instructed me that I could either just change the power mode to "Best power efficiency" or that I could click on "Energy recommendations" and toggle up to 8 options on that page to extend the battery life even further. This call lasted 5 minutes and 3 seconds.
This almost perfectly mirrored my experience with the premium customer support from last year. This team does a fantastic job of expediently handling simple questions, but when presented with a more nuanced question they offer a broader response to match with a fuller view of your options.
Warranty
Lenovo's consumer laptops come with a one-year warranty, while the commercial laptops vary one-year up to a three-year warranty.
The standard warranty covers parts and labor for repairs done at a central depot, but the cost of mailing in the laptop is not included. Commercial Premier add onsite support with typically next business day repairs.
Accidental damage protection isn't included as part of the base package with any of Lenovo's plans, but you can purchase it for an additional cost. Other available upgrades include "Keep Your Drive" if you have specific data security requirements this will allow you to keep your drive even if it needs to be replaced under warranty. International Upgrade extends your coverage outside of your country. Sealed Battery Replacement is self-explanatory and Tech Install CRU will have a Lenovo Technician install user-replaceable parts for you.
Basic upgrades to your storage or RAM will not void your warranty, but damage you caused during the upgrade will not be repaired as part of the warranty coverage nor will damage caused by upgraded hardware.
The various higher tiers of warranty coverage can be extended by up to four years depending on your model, and with gaming laptops up to five years with Legion Ultimate Support.
Bottom line
Lenovo's customer service only really stumbled with Lena, its AI-powered assistant, but the rest was outstanding this year. While I'd love to see the standard support hours extended back as they now fall mostly within typical working hours for a lot of people, it's an understandable move by Lenovo, and the strength of the rest of the options keeps it from being too significant of an issue. Next year I'll be looking for Lena to have improved with a full year of service under its belt and presumably having learned from its interactions over that time.
Lenovo has managed an absolutely massive transformation of its customer service experience over the last three years, which makes its laptops all the easier to recommend. Given the broad spectrum of laptops that Lenovo sells this is all the more impressive, brands like Apple and Razer only sell high-end laptops, for Lenovo to deliver this level of service while selling many of its laptops for under $1,000 is truly remarkable.
Stay in the know with Laptop Mag
Get our in-depth reviews, helpful tips, great deals, and the biggest news stories delivered to your inbox.
Sean Riley has been covering tech professionally for over a decade now. Most of that time was as a freelancer covering varied topics including phones, wearables, tablets, smart home devices, laptops, AR, VR, mobile payments, fintech, and more. Sean is the resident mobile expert at Laptop Mag, specializing in phones and wearables, you'll find plenty of news, reviews, how-to, and opinion pieces on these subjects from him here. But Laptop Mag has also proven a perfect fit for that broad range of interests with reviews and news on the latest laptops, VR games, and computer accessories along with coverage on everything from NFTs to cybersecurity and more.