Is HP customer service good? 2023 rating
Here's our undercover tech support review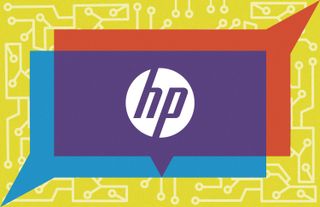 (Image credit: Laptop Mag)
If you have an HP laptop and you have a problem, your solution will highly depend on whether or not you shelled out a boatload of money at the time of purchase.
Getting help from HP is a mixed bag. Almost all the representatives spent too much time updating Windows or HP apps instead of getting to the core of the issue with the simplest solutions. Some didn't bother following up, and others were a nightmare virtual assistant assisting no one but corporate greed.
Despite that, most of the people I had connected with through HP were rather helpful. I received correct answers across all of my calls, even though some lasted way longer than they should have. Here's how HP tech support reacted during my numerous encounters with them.
HP Tech Support
Swipe to scroll horizontally
| | | | | | | | |
| --- | --- | --- | --- | --- | --- | --- | --- |
| Overall | Phone Score | Web Score | Social Media Score | App Score | Warranty Score | Phone Number | Web Support |
| 64/100 | 21/30 | 12/20 | 8/15 | 8/15 | 15/20 | 1-800-474-6836 | Link |
Phone hours (EST): 24/7
HP tech support number: 1-800-642-7676
Average call time:
HP tech support virtual chat link:
When we put these laptop companies under pressure, we ask three or so questions of our assigned brands and one of those questions is a control question that we all share. For HP, the control question was, "How do I change the touchpad sensitivity?" Meanwhile, I came up with several different questions for each method of contact, which as follows:
How do I make the audio sound better?
How do I cool down my laptop?
How do I turn off the camera?
Social Media
I jumped to Facebook and asked at 12:16 p.m. "How do I change the touchpad sensitivity?" I immediately got hit with a number of questions by the virtual assistant. It asked me to clarify, and then prompted a "Touchpad sensitivity" option. Then it asked for my first name, last name, how I use the product, what type of product it is, and which product line it belongs to. A full waste of my time to finally get to a message that asked me to wait for a live agent.
I got a response two hours later at 2:16 p.m. from a representative asking me for my email address, phone number, country, serial number, product number, and issue description. I swear I was going to pop a blood vessel — this is not a complicated question. I got a response three hours later, asking me to elaborate on the issue. I responded two hours later, stating that the touchpad is too fast, and I have yet to get a response the next day. Regardless of whether or not they actually follow up — this is terrible service. A reasonable person would have found a solution by now.
X/Twitter
I tried Twitter (or X if you want to be that person), and before I could type anything, the chat had an automated response asking for the product name and the issue. It also stated that the typical response time was two hours. I asked at 11:47 a.m. "How do I turn off the camera?" and mentioned I had a Spectre x360.
I got a response two minutes later asking for my serial number. I responded three minutes later with the serial number. Eleven minutes later, I received the correct response to my question. In less than 20 minutes, I was in and out of this conversation. An ideal interaction.
Web
My social anxiety has not disappeared just because I've been a journalist for the past seven-plus years. I would rather not talk to people, so my first option whenever I have a tech issue is to look it up. For HP-related issues, you can go to the HP Support website. This site can direct you to software and drivers, printer support, computer support, diagnostic tools, warranties and a section to contact HP directly.
If you're trying to diagnose your problem, you can look up the manual or specific product information in the box below the general navigation. You'll need the serial number, product name, or just let HP detect your product.
Unfortunately, the most useful part of HP Support is actually not directly on the Support page. If you go to the top and hover over Support, you'll find the HP community page, which is filled with community asked and answered questions. The community is relatively active, so there's a chance you can fix your issue before you have to contact anyone directly. I typed in my question about cooling, and found an answer four clicks down, but I also typed in my question about turning off the camera and didn't find an answer. I even checked HP's official support page — no luck. So it's hit or miss.
It's been a few years since I've had to rate HP's tech support, and the company still hasn't learned. You could learn how to juggle before you get contact info out of HP (obviously, this is hyperbole, but that's how I am feeling right now). You have to make an account and sign in and provide the serial number for your laptop before you can even call or chat with the company outside of a virtual agent. It really shouldn't take this much effort to get in contact with a tech support team. Just put the appropriate numbers on the tech support page. Why is this still a problem?
Once again, Googling HP's tech support number was also met with a dead end. The first number that pops up is one associated with the company's Sales department. And you know what? Our own tech support showed up on the first page in Google's search for HP's phone numbers. The main consumer customer support line is 1-800-474-6836 (located in Manila or India) and the Spectre support line is 1-888-817-4633 (located in Bangalore, India). Meanwhile, the Omen support line is 1-866-724-8628 and the Elite support line is 1‐866‐625‐1175, both of which are located in Rio Rancho, NM, USA.
App
HP's latest Support Assistant app is up to the 9.25 version. The home tab showcases your device specs and information, device health, a list of fixes and diagnostics, and support resources. You have immediate access to guided troubleshooting via a Virtual Agent. You can see your warranty information as well. Unfortunately, HP removed the option to get in touch with a representative via social media on the app. Of course, before you can even get HP's phone number through the app, you have to make a case — seriously, why do you make it so hard for people to ask for help?
If you have an issue that requires you to remain in contact with HP, you can download the HP Support Assistant app for mobile. The app lets you see all of the HP devices that you own in one place as well as any cases attached to them and how long their warranties are. You can also contact the virtual agent via this app and check in on the health of the device, concerning battery, storage and security. There are no more troubleshooting guides. The app is basic, but it can be helpful if you're on the go and can't wait around your laptop for help. The app will also lead you to contact information. Of course, the user also needs to have the foresight to register the product with a memorable email address and password, and if they don't, the app will be a waste of storage space.
In the HP Support Assistant app, I entered a hellscape of automated responses thanks to the virtual assistant. The time and responses are somewhat irrelevant, since I was looking for specific information and not actually enacting everything this assistant was telling me. Instead, I'm just going to run you through everything that happened. Prepare yourself, it's a journey.
Before I could even type anything, it identified that I had an HP Spectre x360. So, I had asked "How do I cool down my laptop?" It asked me to clarify, prompting a "Help me prevent overheating" option (each of its following questions were followed by prompts for me to click. Then it asked what PC I had — Notebook. It proceeded to explain via a wall of text that heat is bad and that the heat might be from dust or bad cooling, and that the sound of the fan could mean the laptop isn't cooling efficiently. Then it asked me if I wanted to get started. Okay?
It then recommended I should clean the vents, make sure the PC has good ventilation, and update the BIOS — all guided through a 3-minute YouTube video. If you're ever done the aforementioned things, you know that updating the BIOS alone could take a chunk of time out of your life. I said it didn't work, and it gave me another solution. Now it is explaining once again to me why heat is bad, except now it's saying all of the bad things it could do, like stopping Windows, the keyboard, or games. Then it explains that dust, new components, old fans, or a hot room could be the culprit. Now it's again telling me to clean out the dust from the vents, but also not to open the laptop despite showing images of an open laptop.
That didn't work, I said — yeah, we're not done yet. Now it wants me to go out and buy compressed air to blow into the vents. It displays a bunch of images of this and tells me how to locate the vents on my laptop. I said nope, that didn't work. Next it basically told me to go to a cooler room, or just ventilate the laptop better — now explaining exactly how many inches of clearance (it says six inches) each vent needs, and it even told me that laptops at higher altitudes will get hotter. I once again said, nope that didn't work.
Finally, the HP Virtual Assistant mentions that it actually has an app for this — HP Command Center. The right answer, for what could have been a waste of hours or days of time for an individual to jump through the hoops that the virtual assistant suggested. I cannot tell you why it didn't offer the simplest solution first, but here we are. This is the end of our journey. I am ready for a nap.
Phone
HP Dragonfly Pro
With the HP Dragonfly Pro, I called up the basic line for consumer tech support, which is 1-800-474-6836. Their call center is located in Manila and India.
My first call was at 1:52 p.m. and I was accosted by a virtually useless virtual assistant that made me repeat my serial number multiple times because it didn't understand me (this was ultimately pointless because I had to repeat the number again to the representative). After 3 minutes and 47 seconds of the virtual assistant (any amount of time talking to a bot is too long for me), I was transferred to a representative. I asked "How do I turn off the camera?" They were very nice, and made some small talk while looking up my serial number and issue. They then guided me through the steps of how to disable the camera via the Windows settings, which isn't wrong, but there was a simpler solution (the camera button on the keyboard).
The representative asked to take remote control when I was playing dumb, but I glossed over that until they had enough faith in me to do it myself. I don't like when representatives try to take remote control immediately because who wants someone to access their personal laptop? And if the issue happens again, how does it help for a representative to solve it directly for them? Regardless, the conversation was over at 9 minutes and 46 seconds.
My second call was at 10:51 a.m. and I was once again harassed by a virtual assistant asking me for my serial number several times (it doesn't know its Cs and Bs apparently). It took 3 minutes and 31 seconds to get connected to a representative. I asked "How do I change the touchpad sensitivity?" They asked for my serial number, again (seriously, what's the point of the virtual assistant if it's not assisting anyone in this matter?). Then they wanted to take remote control of my device — I was not a fan, but I played along. To my surprise, they were very explicit about explaining that I can disconnect anytime and taught me how to disconnect. The representative even guided me through each of the steps for how to change the sensitivity. Overall, it was a very succinct and pleasant experience. The call was over at 9 minutes and 51 seconds.
HP Spectre x360
With the HP Spectre x360, I called up the direct line for Spectre tech support, which is 1-888-817-4633. Their call center is located in Bangalore, India.
My first call was at 2:33 p.m. and I was immediately put in touch with a representative where I proceeded to have precious minutes of my life wasted. Imagine having an existential crisis while on the phone with a tech support company as a tech journalist disguised as a normal consumer. My question was "How do I make the audio sound better?" and this representative fell into a trap that many tech support reps do — "let me take control" followed by "let's update it."
They spent 20 minutes updating Windows and the BIOS. And guess what? After that, they directly typed in Bang & Olufsen into the search bar. But they kept disconnecting from the remote session, and blamed it on Microsoft Edge. So they made me download Google Chrome on the spot. We're 37 minutes in at the point of getting Google Chrome up and running. Of course, that didn't work, either.
Then they wanted me to use my phone as a camera for them to see. I said no, because I had to go soon for a doctor's appointment (true, but also yuck). Then they told me they wanted to call me back later. I said I don't have time for that (also true). I asked if they could guide me through that app they pulled up without the remote session. They reluctantly agreed. I had to play along and mention that certain features were turned off in the app. It was like pulling teeth, but after another five minutes, they finally got me to turn the equalizer on — solution unlocked. Call ended at 43 minutes and 44 seconds. What a miserable experience.
My second call was at 11:52 a.m. and I was immediately put in touch with a representative again, but this time was a much more streamlined experience. My question was "How do I cool down my laptop?" and once again, I was hit with the "let me take control" followed by "let's update it." However, while updating the PC, they opened the HP Command Center and turned it on for me (I had turned it off — muhaha) and explained how it worked.
They got it right close to the first try, and then they proceeded to update the system to ensure nothing else would interfere with the fans. The process did take a bit of time, as the call wrapped up around 27 minutes and 55 seconds. They even scheduled a call back for the next day to check up on the issue, which was nice.
Warranty
All HP consumer and commercial laptops come with a minimum of a one-year parts and labor and a 90-day software warranty. However, certain configurations of HP commercial laptops can provide up to three-years parts and labor warranty support and up to five years non-warranty spare part support.
HP laptops do not come with accidental damage protection, but you can purchase it for an additional cost and you'll also get 24/7 tech support, pickup of damaged devices, in-home service for select devices and coverage for multiple incidents. In the U.S., HP covers shipping in both directions as part of all laptop warranties, but expedited shipping options are also available albeit at an additional cost.
Additionally, you can upgrade your laptop with no impact on your warranty, but only if you use HP-approved parts. Products that are sealed are not considered customer upgradeable, so that will void your warranty.
HP also offers services like Absolute Home & Office, which protects your tech from theft, giving you the ability to lock, erase, locate and recover your PC for $40 a month. There's also SmartFriend, which is a $15 monthly service that'll give you 24/7 tech support regardless of your warranty status.
Bottom Line
I was surprised that my phone calls, outside of one outlier, actually went rather well if not a little long in particular areas. Even contacting HP through X was a short and sweet process. But everywhere else felt like a nightmare.
HP's support website doesn't lead anywhere helpful unless you make an account, make a case, and fight your way to get a phone number. Facebook support was utterly useless. And App Support might as well be nonexistent. The app itself is fine, but the virtual assistant is not helpful, and hasn't been helpful in any other iteration that I've encountered.
Overall, if you want to chat with HP for some tech support, hit them up on Twitter or call directly on the general line listed above. Every other point of contact should be forgotten.
Stay in the know with Laptop Mag
Get our in-depth reviews, helpful tips, great deals, and the biggest news stories delivered to your inbox.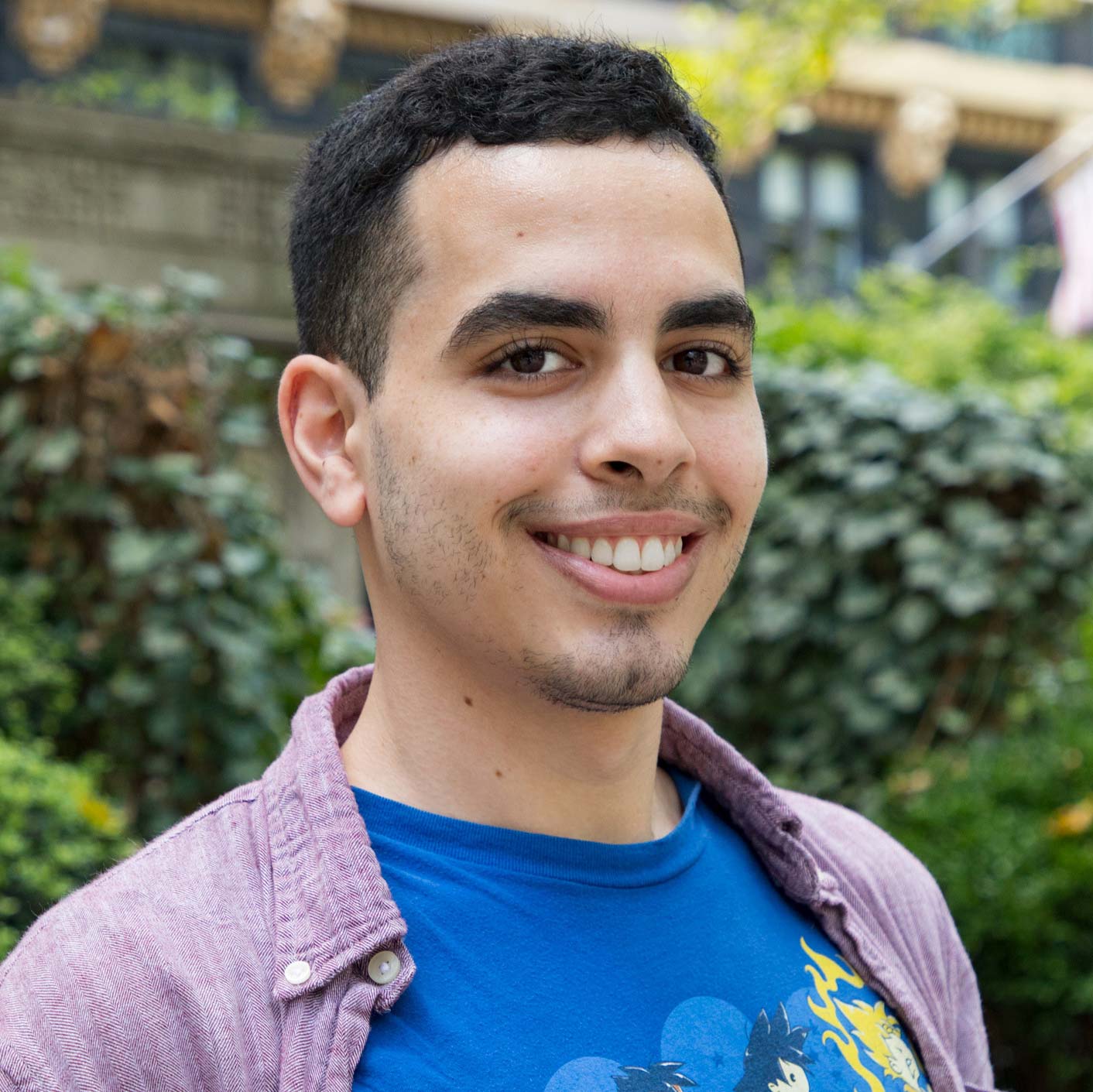 Rami Tabari is an Editor for Laptop Mag. He reviews every shape and form of a laptop as well as all sorts of cool tech. You can find him sitting at his desk surrounded by a hoarder's dream of laptops, and when he navigates his way out to civilization, you can catch him watching really bad anime or playing some kind of painfully difficult game. He's the best at every game and he just doesn't lose. That's why you'll occasionally catch his byline attached to the latest Souls-like challenge.