The Asus Zenbook S 13 OLED is an absolute stunner — a stylish ultrabook that is super thin and light, and packs a gorgeous OLED panel. But that thinness seems to work against it with below average performance, middling battery life and thermal management problems.
Pros
+

One of the best looking ultrabooks

+

Decent port array

+

Great keyboard and touchpad

+

Gorgeous OLED display…
Cons
-

…but it's a bit dim

-

Middling performance

-

Only decent battery life

-

Thermal throttling
Why you can trust Laptop Mag Our expert reviewers spend hours testing and comparing products and services so you can choose the best for you. Find out more about how we test.
How thin is too thin? It's a question I found myself asking when using the Asus Zenbook S13 OLED — the darling of the ultrabook lineup in 2023. Applause for managing to cram so much tech into this super luxurious chassis, but there are some problems.
I mean sure, Asus ticks all the boxes with a decent spec list (Intel Core i7-1355U CPU, 32GB DDR5 RAM, and 1TB SSD), a super vivid 13.3-inch OLED display, and a reasonable price tag, alongside an eye-catching aesthetic that feels great to the touch.
But in going this slender, has the company made one compromise too many? Maybe. Let me explain.
Asus Zenbook S 13 OLED price and compatibility
This configuration of the Zenbook S 13 is priced at $1,399, which is a $300 jump over the starting price of last year's model. While that may sting comparatively, for what you get, this remains a mightily impressive price.
That is $50 more than the base model Lenovo ThinkPad Z13, and even after its price cut at WWDC 2023, it's still $600 less than a similarly specced M2 MacBook Air. So it's competitively placed in the ultraportable laptop category — now it just needs to stick the landing.
Asus Zenbook S 13 OLED design
If we were judging whether the Zenbook S 13 sticks the landing on its design alone, then Asus would be getting all the roses thrown at it on stage and a prolonged standing ovation. This thing is a true beauty that immediately stands out in a refined fashion on any desk. Trust me when I say you'll be the envy of your friends if you whipped this out at a cafe.
From the ultra-thin build to the sharp edges and smooth, utilitarian aesthetic, you'll love looking at this laptop from every angle. Shout-out in particular to the plasma ceramic aluminum lid with the subtle angular dashes of silver-etched lining. Not only does it give it a MacBook-esque level of brand identification, it also feels really good — like running your fingers over a smooth piece of paper.
Underneath, you'll find two small fan vents accompanying the rear-facing exhaust, and none of this frame creaks one iota. Every inch feels necessary, and you can see Asus' hard work and engineering know-how applied to keep it as minimal as possible in size. Yes, I would even say it's more refined than my other favorite ultraportable: the ThinkPad Z13.
Speaking of comparisons, at 11.6 x 8.52 x 0.43 inches, and with a weight of just 2.2 pounds, it's really small and almost shockingly lightweight. Comparatively, it's a little taller, but more slender in all dimensions than the M2 MacBook Air (11.97 x 8.46 x 0.44 inches, 2.7 pounds), and the same can be said about the Z13 (11.59 x 7.86 x 0.55 inches, 2.78 pounds).
So it's thinner and lighter than the competition, and not only that, it's ruddy gorgeous.
Asus Zenbook S 13 OLED ports
For an ultrabook, the port array is respectable here: USB 3.2 Gen 2 Type-A and 3.5mm combo audio jack on the right, and two Thunderbolt 4 (USB Type-C) alongside HDMI 2.1 on the left.
You can see what the team has had to do to put in the slightly thicker connectors, as the HDMI and USB-A ports cut into the bottom of the frame. If you need additional ports though (like an SD card reader), then grab one of the best USB Type-C hubs.
Asus Zenbook S 13 OLED display
Asus has been aggressively spreading OLED throughout its entire lineup, and the Zenbook S 13 (as you can tell from the OLED moniker in the name) gets the same treatment. The results are, simply put, beautiful.
This 13.3-inch panel with 2880 x 1800-pixel resolution and 16:10 aspect ratio is a flash flood of color whatever is put on screen. The emotional grand finale of Ted Lasso erupts off the display with AFC Richmond's bright blue uniform and the rich green of the pitch. And when editing in Photoshop too, the colors and contrast of your picture exude a rich vividity that you have confidence in.
And the numbers reflect this, mostly.
Swipe to scroll horizontally
| Test | Asus ZenBook S 13 OLED | Apple M2 MacBook Air | Lenovo ThinkPad Z13 Gen 1 |
| --- | --- | --- | --- |
| DCI-P3 color gamut | 75.20% | 75.90% | 75.80% |
| Average brightness | 369.8 nits | 489.4 nits | 428.6 nits |
That is a DCI-P3 which falls beneath the 89.3% premium laptop average, but remains close enough to its competition. Brightness falls short of the 428.6 nit premium average, though, and it will cause some problems viewing in direct sunlight (something that I've learnt British people are deathly allergic to this week).
But in most circumstances, you're going to absolutely love this panel, and given the OLED technology works without a backlight, I believe that contributes to the decent battery life (more on that later).
Asus Zenbook S 13 OLED audio
With its tiny form factor, I got a little nervous about the speakers in here. Sure, you can get them tuned by Harman Kardon all you want, but there's still not a lot of space for a decent driver and room for them to express lower tones.
However, I'll admit I was wrong. The S 13 OLED does an admirable job with lower and mid tones, while providing a nice clarity across discernible high frequencies. Even when putting them under intense pressure with the bone-crunching breakdowns of Bring Me The Horizon's guttural screams were kept in check across the wide soundscape featuring distorted guitars and thunderous drumming.
Comparatively, Apple's magic does still mean the MacBook Air packs better audio. But Asus gives it a good run for its money here, and the ThinkPad Z13 doesn't come close in terms of bass.
Asus Zenbook S 13 OLED keyboard and trackpad
During my years at Laptop Mag, it's been lovely to see Asus' improvements to keyboard and touchpad ergonomics — from increasing the travel of each key to increasing the size and snappiness of the pointing device. The S 13 OLED feels a bit like a culmination of those efforts. Put simply, it's a joy to use.
The full-size QWERTY on here feels great to type on, with each key having a cushioned, yet tactile impact with a nice amount of depth. You can go for hours without a hint of fatigue. When putting it through the 10fastfingers.com wringer (I usually hit an average of 80 words per minute), this time round, I achieved 87 WPM at 99% accuracy.
Plus, the touchpad is an absolute ocean. At 5.9 x 3.2 inches, it dwarfs both the M2 MacBook Air (5.25 x 3.1 inches) and the ThinkPad Z13 (4.7 x 2.6 inches), and supports all of your Windows 11 multi touch gestures. Compared to the grippy surface of the keyboard deck itself, the smooth glass enables you to make grand gliding sweeps across the OS with the greatest of ease.
Asus Zenbook S 13 OLED performance
Power with limitations. That's how I'd sum up the Asus Zenbook S 13 OLED. There's enough here for most of your productivity needs, and even some creative pro tasks like editing large RAW images in Photoshop.
Swipe to scroll horizontally
| Benchmark | Asus ZenBook S 13 OLED | Apple M2 MacBook Air | Lenovo ThinkPad Z13 Gen 1 |
| --- | --- | --- | --- |
| Geekbench 5 single-core | 1799 | 1932 | 1501 |
| Geekbench 5 multicore | 7482 | 8919 | 8768 |
| Handbrake (4k video to 1080p transcode) | 11:16 | 07:52 | 07:09 |
| SSD transfer rate | 1257.3 MBps | n/a | 930.4 MBps |
As you can see, while it falls behind in raw CPU power to its competition and the category average (seriously, that M2 is capable of some great things), it does run circles around the ThinkPad Z13 in terms of SSD speeds.
This comes down to the configuration of the U-series chips being built more for efficiency rather than peak performance. Oh, and don't expect to do much gaming on this thing either.
Swipe to scroll horizontally
| 3DMark Benchmark | Asus ZenBook S 13 OLED | Lenovo ThinkPad Z13 Gen 1 |
| --- | --- | --- |
| Fire Strike | 4320 | 6653 |
| Time Spy | 1716 | 2535 |
| Night Raid (integrated graphics) | 15396 | 24181 |
Not to say that you would consciously decide to fire up a AAA title on here — that would be ridiculous. But even with the lower standards of integrated graphics in place, the S 13 OLED doesn't really put up much of a fight, especially when compared to the ThinkPad Z13.
Swipe to scroll horizontally
| Benchmark (frames per second) | Asus ZenBook S 13 OLED | Apple M2 MacBook Air | Lenovo ThinkPad Z13 Gen 1 |
| --- | --- | --- | --- |
| Sid Meier's Civilization VI: Gathering Storm (1080p) | 23.5 | n/a | 46.4 |
| Sid Meier's Civilization VI: Gathering Storm (full resolution) | 16.5 (2880 x 1800) | 40.38 | 49.1 (1200p) |
In my own experience, I could get Two Point Hospital running at 20-30 frames per second on medium settings, which is fine, but nowhere near the fps range I get on Lenovo's machine.
But broadly, for the day-to-day, which includes Google Chrome with several tabs, Spotify playing in the background, a couple of Microsoft Office apps and occasional Photoshop editing, this capably handled it without much slowing down at first.
Asus Zenbook S 13 OLED battery life
Compared to its competition, the battery life is actually a weakness of the Zenbook S 13 OLED. But I feel weird calling it a con, because with nearly 11 hours in our ruthless battery test, you're still getting decent longevity here.
Swipe to scroll horizontally
| Laptop | Battery Informant test (hours:minutes) |
| --- | --- |
| Asus ZenBook S 13 OLED | 09:03 |
| Apple M2 MacBook Air | 14:06 |
| Lenovo ThinkPad Z13 Gen 1 | 13:58 |
It pips the premium laptop average of 10:15, and if ever you're feeling the battery anxiety of that 63 WHr cell, the 65W fast charging is capable of juicing this back up to full in just over an hour in my own testing.
But we simply can't ignore that it falls quite a way behind the best of the ultra thin and light competition. To most of you, this stamina will be fine, but if longevity is crucial, there are better options.
Asus Zenbook S 13 OLED heat
This leads to one of my problems with the S 13 OLED, and probably a broader challenge of trying to make a laptop so thin and light — it's a spicy one. Sean Evans would be impressed.
Swipe to scroll horizontally
| Laptop area (degrees fahrenheit) | Asus ZenBook S 13 OLED | Apple M2 MacBook Air | Lenovo ThinkPad Z13 Gen 1 |
| --- | --- | --- | --- |
| Touchpad | 81 | 80 | 83 |
| G/H key | 92.3 | 81.5 | 91.5 |
| Underside | 101.5 | 83.5 | 95.5 |
| Hottest | 115.3 | 83.5 | 99 |
Don't get me wrong. Heat dissipation is OK across what is most important like the touchpad (80.1 degrees Fahrenheit) and the center of the keyboard (88.3 degrees), and both of these fall beneath that 95-degree threshold that you can comfortably keep on typing without feeling the heat.
But the underside reaches 97 degrees, and at its hottest point, you're looking at 110 degrees. You can hear the fans fighting against the heat generated in such a tight frame, and the end result is a little thermal throttling at times.
Nothing that would disturb your basic productivity needs, but in this small example (I found it happened twice for about 5-10 minutes during my three weeks with the S 13 OLED), Chrome tabs do slow to a crawl at times, SSD loading times get slower and you can feel a slight sluggishness to it all.
Asus Zenbook S 13 OLED webcam
The 1080p webcam on here is, surprisingly, pretty good. I say surprisingly, because my recent experience with improving the resolution has been that a sharper picture doesn't make up for a narrow aperture, and the overwhelming noise because of it.
And while there is a slightly spongy quality in challenging lighting, the end result is a decently crisp picture with decent color and contrast. I'll say the same as I always do — don't rely on a built-in snapper if you want a great picture.
You're going to need to buy one of our best webcams if you want something better. But with a decent enough image for all your conferencing needs, and built-in IR capabilities for Windows Hello, this does the job well.
Asus Zenbook S 13 OLED software and warranty
The Asus Zenbook S 13 OLED is actually rather reserved when it comes to bloatware. I only had to take 30 seconds to quickly remove McAfee's anti-virus software after being alerted to its presence with a never ending stream of notifications, and then the whole operating system was rather clean.
Of course, you also get MyAsus, which is your one-stop shop for firmware updates, system info, and customizing key parts of the way your laptop runs like its fan profile. Word to the wise, stick on Performance mode permanently. It doesn't activate when running on the battery, and it virtually eliminates the thermal throttling problem I saw.
This laptop also comes with a one-year limited warranty. See how Asus performed on our Tech Support Showdown and Best and Worst Brands ranking.
Bottom line
So, how thin is too thin? I think the Asus Zenbook S 13 OLED is pressing up against that boundary. Not to say it's a bad laptop — it's actually rather great. But the super slim chassis does mean Asus shoots itself in the foot from time to time.
Whether it's the tendency to overheat and throttle power slightly, or the battery life not being able to hang with its slighly less ultraportable brethren, the S 13 makes some compromises for the sake of its mightily impressive size and weight.
But I can't deny that I really enjoyed using this tiny system around the home, and out and about. This is a seriously sleek machine with enough performance for your day-to-day, and a drop dead gorgeous OLED display.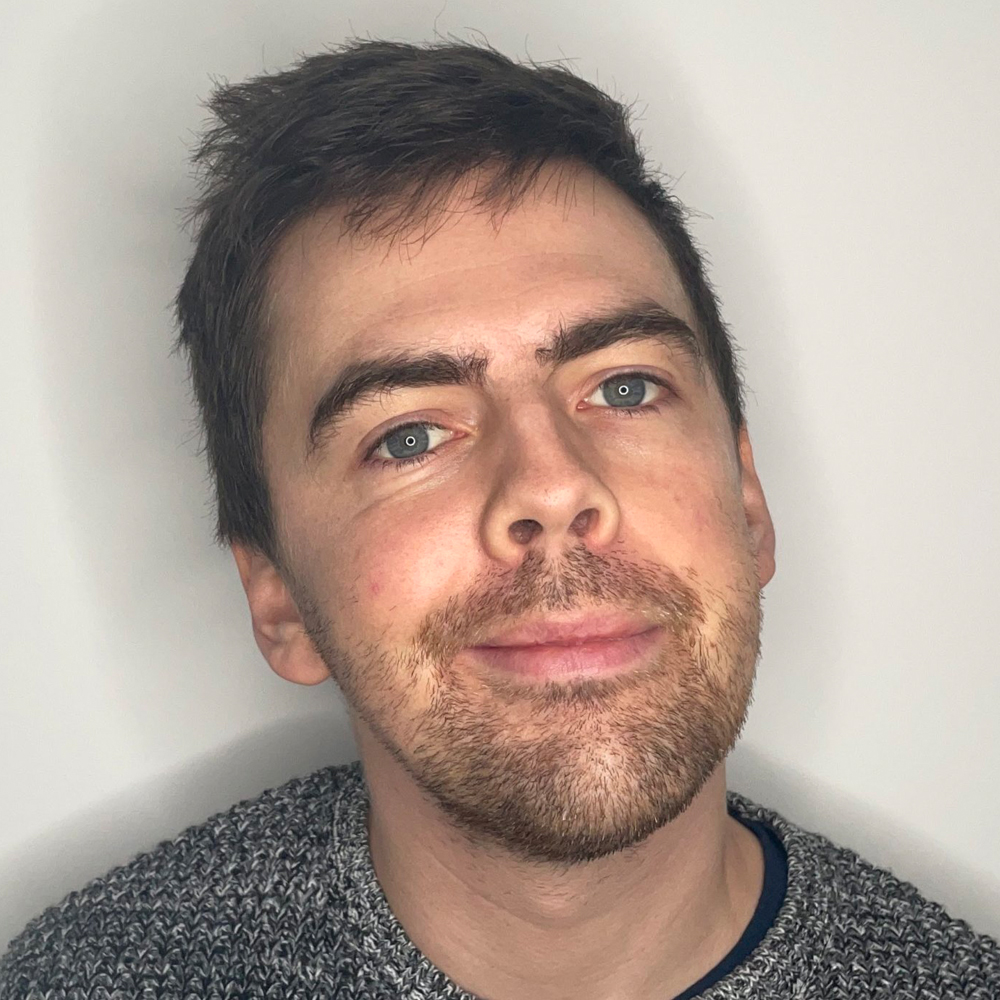 Jason brings a decade of tech and gaming journalism experience to his role as a writer at Laptop Mag. He takes a particular interest in writing articles and creating videos about laptops, headphones and games. He has previously written for Kotaku, Stuff and BBC Science Focus. In his spare time, you'll find Jason looking for good dogs to pet or thinking about eating pizza if he isn't already.