The Lenovo ThinkPad Z13 is a belter of a luxury ultraportable, packing decent power, serious ergonomics and fantastic battery life into a miniscule, premium frame.
Pros
+

Gorgeous, premium build quality

+

Super small and lightweight

+

Decent AMD Ryzen performance

+

Impressive battery life

+

Ergonomic keyboard (and Trackpoint)
Cons
-

Just two USB-C ports

-

Slow SSD speed

-

Tinny speakers

-

Pretty mid display

-

A little pricey at $1,400
Why you can trust Laptop Mag Our expert reviewers spend hours testing and comparing products and services so you can choose the best for you. Find out more about how we test.
The Lenovo ThinkPad Z13 taught me that small things are capable of greatness.
There comes a point in diminishing laptop dimensions where it becomes a no brainer to throw it into whatever size bag you have and take it with you. However, this comes with compromises to power and battery life.
Bafflingly, Lenovo seems to have thrown up a one-finger salute to this convention, and provided us a super luxurious ultraportable with enough power for key tasks — even some Photoshop work — with a mightily impressive battery life to boot.
Lenovo ThinkPad Z13 price and compatibility
The Lenovo ThinkPad Z13 starts at $1,344, and you get an AMD Ryzen 5 Pro 6650U CPU, integrated Radeon graphics, 16GB LPDDR5 RAM and a 256GB SSD. Don't believe the exorbitant $2,000 price tag Lenovo claims on its website — the company can be guilty of inflating costs to make the actual retail price look like a deal.
But even at this proper price, the Z13 is $145 more than the M2 MacBook Air, and over $50 more than the base model Dell XPS 13 Plus.
The model we tested takes that price up to $1,605 with an upgraded AMD Ryzen 7 Pro 6850U CPU and double the SSD storage.
Lenovo ThinkPad Z13 design
I'm a fan of refinement, so it should come as no surprise when I say the ThinkPad Z13 is one of the most stylish laptops I've ever laid my eyes upon.
Every single angle, from the metallic lid and chamfered edges to the underside's vent grills underneath and that subtly illuminated red dot on the I in ThinkPad, everything feels boldly utilitarian and luxuriously constructed. I'd be curious to see how the vegan leather version that adorns the lid with this material could possibly make this more premium — this aluminum enclosure already oozes expensive charisma.
But of course, this isn't the main party trick of the Z13's design. The real star of the show is the fact it's small. Like, really small. At 11.59 x 7.86 x 0.55 inches, and weighing 2.78 pounds, it's astonishingly compact and lightweight.
Comparatively, the M2 MacBook Air may be thinner and slightly lighter, but it doesn't stand a chance in other areas (11.97 x 8.46 x 0.44 inches, 2.7 pounds). And the already impressively slim XPS 13 Plus is outclassed, too (11.6 x 7.8 x 0.6 inches, 2.7 pounds).
For all of the utilitarian-yet-dull ThinkPads that exist, this one stands heads and shoulders above them all. And I hope Lenovo learns a lesson or two from it for the rest of the lineup.
Lenovo ThinkPad Z13 ports
This is where we run into one of the first problems of this machine: the port selection is practically non-existent with two USB 4 sockets and a mic/headphone combo jack.
Of course, you could hitch one of our best USB Type-C hubs up to this thing, but then that disturbs the small, minimalist aesthetic of using a laptop like this. Plus, you're telling me Lenovo couldn't at least put a HDMI, an SD card reader, or at least a USB-A port in here?
Lenovo ThinkPad Z13 display
low blue-light technology, and a 16:10 aspect ratio. That 2.8K OLED option looks super tempting — made even more so because this cheaper panel option is fine, and nothing more.
It's serviceable for doing work on, and even for some times when correct color is important like Photoshop, thanks to its 75.8% DCI-P3 color gamut (just below the 89.3% premium laptop average), and the impressive 0.21 Delta-E accuracy score. For context, the MacBook Air M2 hit a 75.9% sRGB and 0.22 Delta-E, whereas the Dell XPS 13 Plus hit that same 0.21 Delta, but got a lot closer to the DCI-P3 average at 84.2%.
But the brightness falls short at 428.6 nits, which sandwiches this between the 474-nit MacBook and the woeful 366-nit XPS 13 Plus. All of these numbers mean one thing: the Z13 has decent color, but can be difficult to see in direct sunlight.
Firing up the latest episode of Ted Lasso shows off the IPS panel's relatively good ability to make the green of a football pitch pop off the screen, along with providing a decent depth to the contrast ratio when you get to scenes shot in the evening. It's OK, but it makes me dream of that OLED panel upgrade.
Lenovo ThinkPad Z13 audio
What do you get when you cram two speakers into a tiny form factor? Answer: tinny sound. Of course, there is the 3.5mm headphone jack or Bluetooth to connect your favorite pair of cans. But in the time you use the speakers on this thing, you're going to notice the sheer lack of bass.
All is not bad news, though, as the Dolby Atmos-tuned system does manage to balance the mids and highs nicely, which maintains a nice clarity across the discernible levels. Even when putting them under pressure with the bone-crunching breakdowns of The Ghost Inside, guttural screams were well maintained across the ferocious background of distorted guitars and thunderous drumming.
Now if Lenovo could work on introducing a touch of bass into the next Z13, this would improve the whole formula significantly.
Lenovo ThinkPad Z13 keyboard and trackpad
If there is one thing you can always count on Lenovo for, it's keyboard ergonomics. The ThinkPad Z13 is no different — it is a joy to type on. From the subtle dish of each key welcoming your fingertips to the respectable amount of travel with a cushioned, yet tactile impact, you can go for hours without a hint of fatigue.
In fact, I managed to annihilate my average 80 words per minute on 10fastfingers.com by hitting 88 WPM at 100% accuracy. Turns out I'm not such a slow typist after all! Plus, after becoming reacquainted with the Trackpoint, the seamless switching from keyboard to mouse inputs feels oh so slick.
However, in Lenovo's mission to make a super small, super sleek laptop, the touchpad has been compromised. At 4.7 x 2.6 inches, the physical size of it holds up when compared to the likes of the XPS 13 Plus' 4.6 x 2.6 inches (the M2 MacBook Air's option dwarfs it at 5.25 x 3.1 inches).
But as the depth of the bottom deck has been reduced, there are no physical clicking buttons at the bottom — meaning you've got to rely on what is a rather weak and mushy click sensation when pressing down on the pad itself. It goes against the common ergonomics of using a trackpad, so I'd start getting used to the TrackPoint now.
Lenovo ThinkPad Z13 performance
In some ways, I was surprised by what the Lenovo ThinkPad Z13 is capable of. In others, I got what I expected. Let me explain.
Under the hood of our test model, we received an AMD Ryzen 7 PRO 6850U CPU with integrated Radeon graphics, 16GB of LPDDR5 RAM and a 512GB SSD. In an ultraportable like this, I expected this kind of spec sheet paired with a lower TDP to keep that battery life insanely high (more on that later).
But as I started to do more and more work, it turns out that the Z13 can pull off some pretty impressive feats, coming mighty close to beating the M2 in raw power.
Swipe to scroll horizontally
| Performance benchmark | Lenovo ThinkPad Z13 | Apple MacBook Air M2 | Dell XPS 13 Plus | Premium laptop average |
| --- | --- | --- | --- | --- |
| Geekbench 5.4 single-core | 1501 | 1932 | 1797 | 1872 |
| Geekbench 5.4 multicore | 8768 | 8919 | 10621 | 7798 |
| Handbrake (time to transcode 4K movie to 1080p) | 07:09 | 07:52 | 08:10 | 08:29 |
| SSD speed (MBps) | 930.4 | 1535.4 | 1502.1 | 1309.64 |
One area where you see the system fall down is SSD speed, which at 930.3 megabytes per second pales in comparison to the MacBook (1,535.4 MBps), the XPS 13 Plus (1,502.1 MBps), and the 1,069.5 MBps premium laptop average.
Most surprising is the gaming performance. Now, I know you're not going to be firing up the latest and greatest on this thing. That much is obvious, but for some casual gaming and maybe even the occasional bigger title on low settings, you may get a better experience than you think.
Swipe to scroll horizontally
| Benchmark | Lenovo ThinkPad Z13 | Apple MacBook Air M2 | Dell XPS 13 Plus | Premium laptop average |
| --- | --- | --- | --- | --- |
| 3DMark Fire Strike | 6653 | n/a | 4944 | 7745 |
| 3DMark Time Spy | 2535 | n/a | 1839 | 3164 |
| 3DMark Night Raid | 24181 | n/a | 17132 | 17475 |
| Sid Meier's Civilization VI: Gathering Storm (1080p) | 49.1 FPS | 40.4 FPS | 23 FPS | 49 FPS |
| Sid Meier's Civilization VI: Gathering Storm (highest resolution) | 46.1 FPS (1200p) | n/a | 14.7 FPS (4K) | 42 FPS |
In my own experience, I could get Two Point Hospital running at 40-50 FPS on medium settings — a more than admirable achievement on a system so small, and a glimpse into the versatility of this machine's potential.
And that extends to general performance too. I couldn't slow this thing down a wink when putting it through my standard workflow, which includes Chrome with several tabs, Spotify playing in the background, a couple of Office apps and occasional Photoshop editing. You'll be surprised at what this can handle without buckling.
Lenovo ThinkPad Z13 webcam
The 1080p snapper you'll find in here is a bit of a mixed bag when it comes to results. In well lit areas, you can get decent sharpness and good color. But once you're in any hint of difficult lighting, the picture quickly turns spongy and full of noise.
So like most built-in webcams, you're still getting a bit of a potato. You're going to need to buy one of our best webcams if you want an upgraded picture. But with built-in IR capabilities for Windows Hello, at least it's a useful potato.
Lenovo ThinkPad Z13 software and warranty
Much like all Lenovo ThinkPads, the Vantage app gives you a helping hand with a lot of things. You can customize your computer's settings, check your warranty, and update your system. You can even perform hardware scans and configure your Wi-Fi security. Thankfully, Lenovo ties up all of its stuff in this one app.
The ThinkPad Z13 comes with a one-year limited warranty. See how Lenovo performed on our Tech Support Showdown and Best and Worst Brands ranking.
Lenovo ThinkPad Z13 battery life
Saving the best for last. The 51.5Wh battery in here is no joke. Thanks to this and the low power internals taking small sips of that juice, the Lenovo ThinkPad Z13 was able to last a whopping 13 hours and 58 hours in our battery test (which involves continuous Web surfing over Wi-Fi at 150 nits).
Not only that, but with the added benefit of 65W fast charging, I got around 80% charge in just an hour — topping it off to 100% after an additional 15 minutes. So if you're caught in a clutch moment, you can bring this back to life quickly.
Of course, the battery champ out of the three continues to be the MacBook Air (14:33), but when you look at the XPS 13 Plus (7:34) and other comparable Windows ultrabooks, you're left scratching your head. What kind of devilish deal did Lenovo ink to make this super small laptop last so damn long?!
Bottom line
The Lenovo ThinkPad Z13 is easily the most gorgeous ThinkPad I've ever seen. It's almost as if the ThinkPad just went through a hot girl summer — hitting the beach and putting a lot of other laptops to shame with its sleek size and ultra luxurious aesthetic.
However, this thing isn't just about looks. The battery life is insane, the ergonomics of that keyboard are oh-so-sweet, and the performance under the hood is surprisingly good for conquering your workload.
Sure, there are compromises in the lack of ports, that touchpad, and the average IPS display. But if you're always on the go and you require something that suits your lifestyle, this is up there as one of the best options.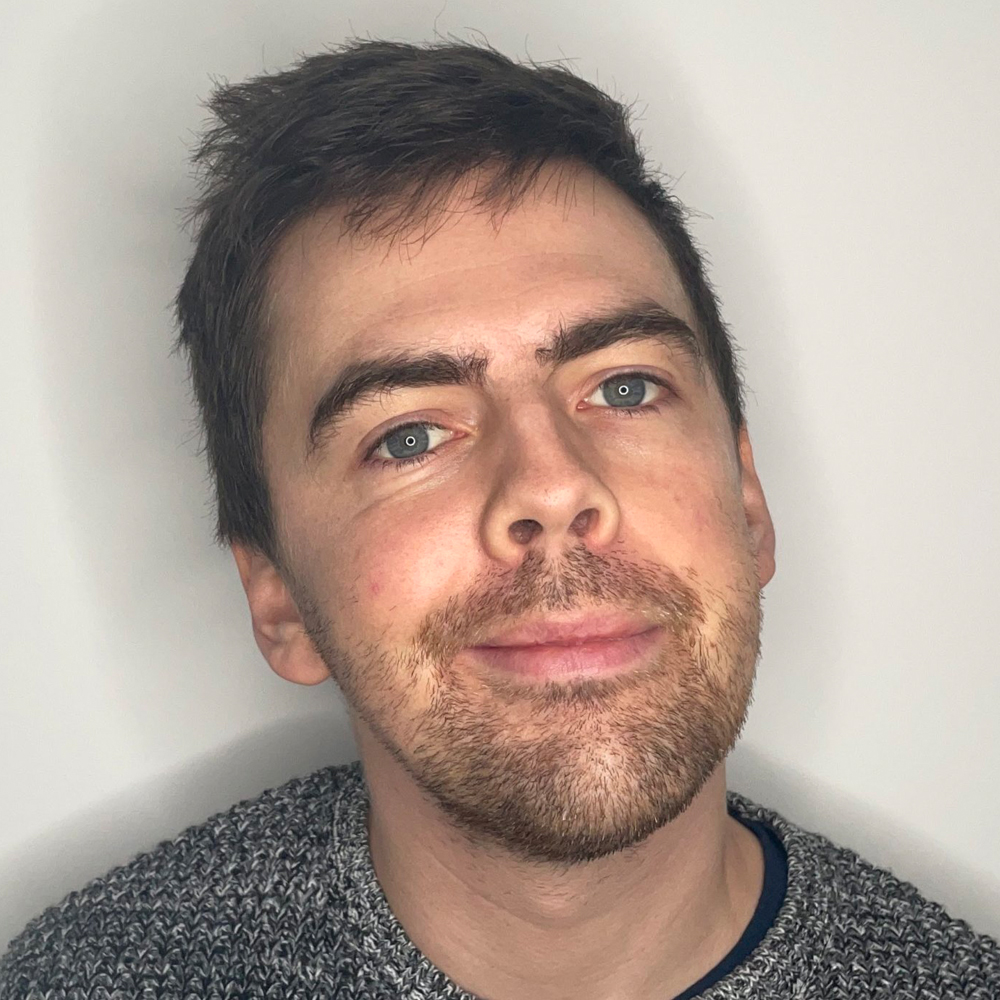 Jason brings a decade of tech and gaming journalism experience to his role as a writer at Laptop Mag. He takes a particular interest in writing articles and creating videos about laptops, headphones and games. He has previously written for Kotaku, Stuff and BBC Science Focus. In his spare time, you'll find Jason looking for good dogs to pet or thinking about eating pizza if he isn't already.