The Apple iPad Pro 12.9-inch Gen 6 is a killer all around tablet that straight up slays the competition, but can you even afford it?
Pros
+

Incredible display

+

Magic Keyboard and Apple Pencil are great

+

Impressive speakers

+

Strong performance

+

Decent battery life (shorter than last year, though)

+

Killer cameras
Cons
-

Apple tax is real

-

Needs more colors
Why you can trust Laptop Mag Our expert reviewers spend hours testing and comparing products and services so you can choose the best for you. Find out more about how we test.
Yes, the Apple iPad Pro 12.9-inch Gen 6 is a great tablet. Did you think Apple's iconic iPad was all talk? No, it's just that normal people can't afford it.
The iPad Pro offers a gorgeous 12.9-inch display, a great pair of accessories, bangin' speakers, powerful proprietary performance, and killer cameras all in a package that'll last longer than an average workday. Yeah, it's not very stylish, but that isn't as much of an eyesore as its $2,477 price (accessories included).
The Apple iPad Pro 12.9-inch Gen 6 is easily one of the best tablets, and it would've been the perfect tablet if it didn't try to run your bank account dry. But if you're able to afford it, the iPad Pro makes too much sense not to get.
Apple iPad Pro 12.9-inch Gen 6 price and configurations
Apple iPad Pro 12.9-inch Gen 6 specs
Price: $2,477
CPU: Apple M2
GPU: Apple M2
RAM: 16GB
Storage: 1TB
Display: 12.9-inch Liquid Retina XDR (2732 x 2048)
Battery: 10:40
Size: 11.0 x 8.5 x 0.25 inches
Weight: 1.5 pounds
We reviewed the Apple iPad Pro 12.9-inch Gen 6 with an Apple M2 chip, Space Gray finish, 1TB of storage, Wi-Fi + Cellular, Apple Pencil Gen 2, and Magic Keyboard, which totaled up to a whopping $2,477.
In its most basic form, at 11 inches with 128GB of storage and just Wi-Fi, we drop to $799 (for the basic 12.9-inch, you cross over to $1,099). If you want the most stacked iPad Pro in the world, you're going to shell out $2,877, which is just like our model except with 2TB of storage.
The Apple tax isn't for everyone — check out our best cheap tablets for something more affordable.
Apple iPad Pro 12.9-inch Gen 6 design
For a tablet that will cost you thousands of dollars, there should be more colors than gray and silver. Why does the iPad get a nice blue, pink, and yellow? Big miss. But overall, the iPad Pro is a sleek slate.
The Space Gray back of our unit might have been monotonous if it wasn't an anodized metal that looked like stardust, tempting you to take a dip in its expanse. In the top left corner we see a pair of cameras, and at the bottom is the magnetic charging prong for the Magic Keyboard.
The face of the tablet is clean as it's always been, with soft bezels that are barely noticeable. Centered at the top, we find a front-facing camera, while the top and bottom edges feature the speakers. The left and right sides feature the microphone and Apple Pencil magnetic charger, respectively. If you're looking for the buttons, you'll find the power at the top, and the volume buttons on the right. Meanwhile, the USB Type-C port resides at the bottom of the tablet.
At 1.5 pounds and 11 x 8.5 x 0.25 inches, the iPad Pro 12.9-inch is incredibly light and slim despite its size. The Apple iPad Air Gen 5 (1 pound, 9.7 x 7 x 0.24 inches) is naturally lighter and slimmer, but the Samsung Galaxy Tab S8 Ultra (1.6 pounds, 12.9 x 8.2 x 0.22 inches) is heavier albeit even slimmer than the iPads.
Apple iPad Pro 12.9-inch Gen 6 display
The Apple iPad Pro's 12.9-inch Liquid Retina XDR (2732 x 2048) display is the prettiest screen I've seen on a tablet and it's made all the better thanks to its adaptive 120Hz refresh rate.
I watched Dimension 20's A Crown of Candy in preparation for The Ravening War, and the rolling hills of pink grass popped on the iPad's display. Even in the darkest corners of the dome, I could make out the smallest details of the set design thanks to how bright the panel was. And nothing was sharper than Brennan Lee Mulligan's pursed lips when the players did something ridiculous.
I'll talk about the touchpad in a bit, but the most natural way to navigate the iPad is obviously via the touch display. The screen is smooth and the responsiveness of the display is what I'd expect out of a $2K+ product. It doesn't make me tea in the morning, but that's fine.
According to our colorimeter, the iPad Pro hit 82.4% of the DCI-P3 color gamut, which is good, but it could be better considering the premium price. The iPad Air and Galaxy Tab covered 79.2% and 154.9%, respectively. For the sRGB color gamut, the iPad Pro covered 117.1%.
At 591 nits (1577 nits peak with HDR), the brightness is where the iPad Pro truly shines, and that's incredibly important considering that it has a glossy display. With these brightness levels, you shouldn't have much trouble gallivanting around the outdoors with it. The iPad Air averaged 485 nits, while the Galaxy Tab hit 583 nits.
Apple iPad Pro 12.9-inch Gen 6 Magic Keyboard & Apple Pencil 2
It's no shock that the Magic Keyboard ($349) is small, so I thought I was going to hate it, but I am pleasantly wrong — it is the superior way to type on the iPad Pro.
I only managed 75 words per minute on the 10fastfingers.com typing test, which isn't bad compared to my usual 78-wpm average. The deck is small and the keys are scrunched together to fit within the iPad's profile, but it won't take long to adjust.
What I love most about the Magic Keyboard is how sturdy it is thanks to its angled design. No matter where you put it, it's not going to fall apart like the tablet/keyboard covers of yore. The magnetic attachments stick to the top part of the cover while the bottom stays bent inward, so the tablet stays top heavy in the right direction. This is one of the best solutions I've seen for flimsy keyboard covers.
The most awkward thing about the Magic Keyboard is that it's hard to use the iPad Pro as just a tablet with the cover, because unlike other tablet covers, it doesn't flip 360 degrees due to the aforementioned angled design.
The touchpad is not so bad — it's smooth and offers a decent click, but you can't ignore how frustratingly small it is. And that's mostly due to the angled design I like so much, because once the iPad is facing you, it hovers over the top keys. If Apple gave any more room for the touchpad, the keys would be awkwardly placed past the tablet.
The Apple Pencil 2 ($129) is as good as it always was. I drew a little creepy straw man threatening to kill the viewer, and the Pencil swiftly followed my movements without issue. I love that you can easily charge the pencil by throwing it on top of the iPad Pro — brilliant design choice.
Apple iPad Pro 12.9-inch Gen 6 audio
Whoa — the iPad Pro's four-speaker setup is loud and proud, filling my office space with bangin' tunes.
I listened to SKYLAR's "Double Denim" because that's just been my hyper-fixation recently, and the opening guitar riff immediately popped off with a hearty bass, guiding in the rhythmic vocals. It almost felt like I was listening to my own personal concert. Then the chorus blasted through, and while the percussion wasn't as prominent as I wanted it to be, the levels between the instruments were still distinguishable.
Apple iPad Pro 12.9-inch Gen 6 performance
Naturally, the Apple iPad Pro 12.9-inch Gen 6 is packing the company's proprietary M2 chip, which is no joke. It easily raced through several dozen Safari tabs without so much as blinking twice.
On the Geekbench 5 overall performance test, the iPad Pro scored a beefy 8500, sliding past the iPad Air's M1 chip (7151) and the Galaxy Tab's Qualcomm Snapdragon 8 Gen 1 chip (3380).
The iPad Pro scored 288 on the JetStream 2 JavaScript and WebAssembly benchmark suite, which again surpassed the iPad Air (207) as well as the Galaxy Tab (126).
In terms of the graphics testing, the iPad Pro averaged 39 frames per second on the 3DMark Wild Life Extreme Unlimited Benchmark, which is the only tablet that passed the 30-fps playable threshold. The iPad Air got 29 fps, while the Galaxy Tab fell behind at 13 fps.
Apple iPad Pro 12.9-inch Gen 6 battery life
For such a thin powerhouse with a big display, it's a surprise that the iPad Pro did rather well with its battery life. On the Laptop Mag battery test, the iPad Pro 12.9-inch lasted 10 hours and 40 minutes. It outpaced the iPad Air (10:09) as well as the Galaxy Tab (9:23). However, the battery life is actually shorter than the iPad Pro Gen 5, which lasted 11 hours and 59 minutes.
Apple iPad Pro 12.9-inch Gen 6 cameras
I think this is the first time I've reviewed something with cameras that don't suck. There are technically three cameras on board the iPad Pro, including 12MP front and rear cameras as well as a 10MP UltraWide rear camera.
Selfies first — the 12MP front camera did an excellent job capturing the mid-workday sweat in my cheeks and the sharp strands of hair in my patchy beard. Unlike most test shots I've done, my freckles didn't disappear in my skin and were in fact quite bold. The green in my shirt was a little paler than it actually is, but it caught the miniscule details white fuzz all around it. The contrast was well balanced, too, as the light from outside didn't wash out any part of my skin.
Now the 12MP rear camera (1x) — I snapped a shot from my upstairs window into the suburbia of New Jersey, and the camera was detailed enough to snag all of the smudges on my window first and foremost. The field of trees outside were various shades of green and I could make out individual leaves that popped out of the few of the closest ones. There was a lot of overcast outside, but that didn't stop the camera from being able to distinguish separate clouds from one another.
Finally, the 10MP UltraWide rear camera (0.5x) — I snapped the same scene in the aforementioned section, but I was surprised by how much more I could see. First off, the clouds were way more easily distinguished in this photo and I could see whole swathes of blue between them. Even though it's only 2MP off, I could see a difference in the sharpness when zooming into that same tree as below — the leaves are a little more muddled together. However, I could see way more of my neighbor's backyard and the camera even caught a whole two extra trees that weren't there before.
Apple iPad Pro 12.9-inch Gen 6 iPadOS
iPadOS 17 will be on its way soon enough, but right now we've got iPadOS 16 on this baby. There are a few cool new features included in iPadOS 16 that we'll talk about, such as Stage Manager and Apple Pencil hover.
Stage Manager is a slick new feature that basically lets you manage your apps like tabs in a browser. So while I was drawing, I could see Safari, Messages, and Music on the side. Switching back and forth is super easy, and I can even adjust the size of the windows to full-screen or even smaller, which makes this feature an instant-on for me.
With Apple Pencil hover, you can quickly preview and switch between different tools and controls in supported apps. That means you can see a little preview marker for where the pencil is going to drop, and you can do the same with the eraser function.
The iPad Pro comes with a one-year limited warranty. See how Apple performed on our Tech Support Showdown and Best and Worst Brands ranking.
Bottom line
Are you an artist or creative that needs to work on the go? The Apple iPad Pro 12.9-inch Gen 6 is the best choice for a go-to tablet, but the choice itself actually isn't that simple. Let's be honest here, there's not a lot of competition coming for iPads, which is why Apple can charge thousands of dollars for this product.
If you want to save some money, you could go with the iPad Air (starting at $599) — cutting out those accessories alone will save you practically half a grand.
As long as you can afford it, the Apple iPad Pro is the best tablet you can buy.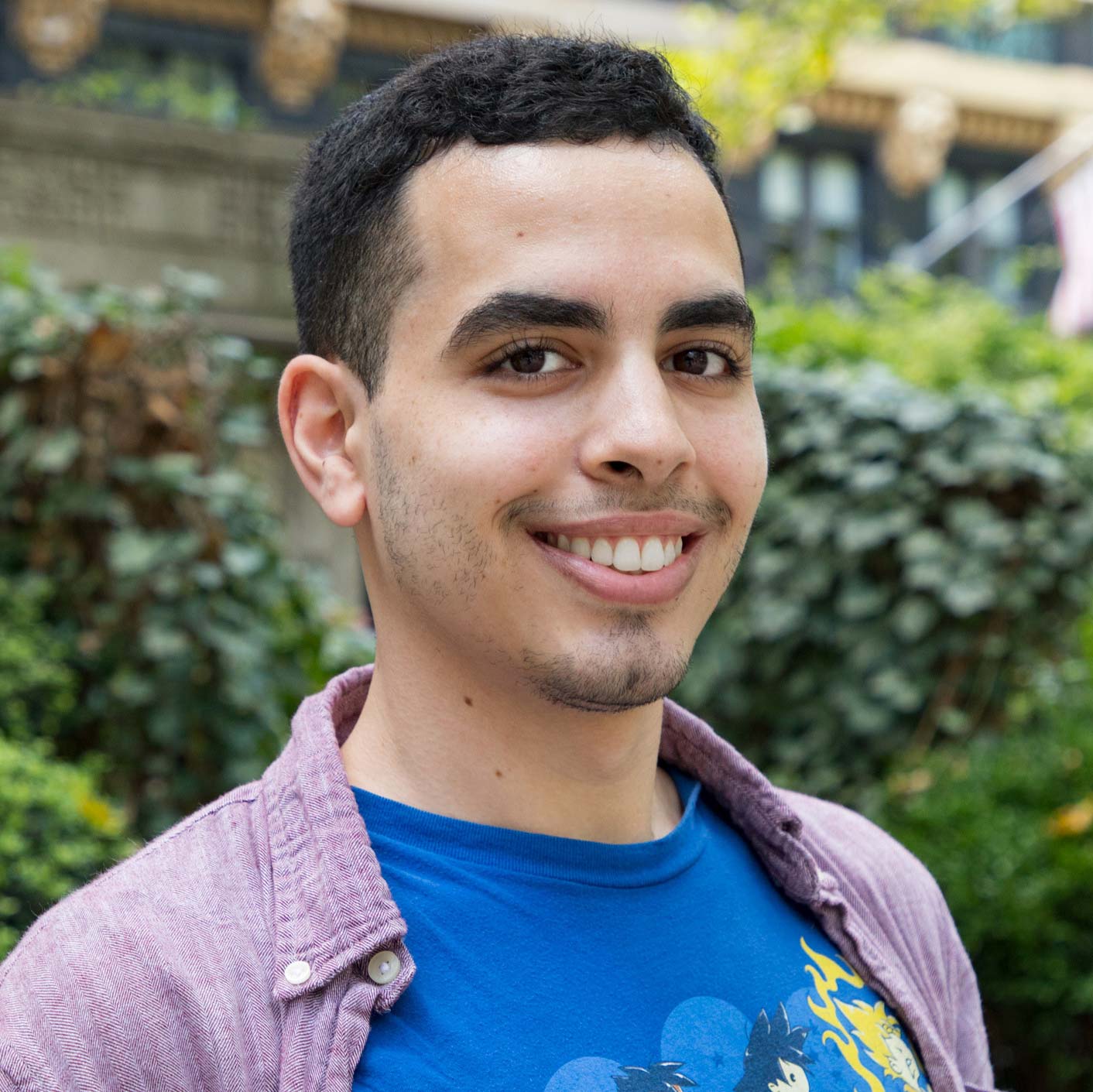 Rami Tabari is an Editor for Laptop Mag. He reviews every shape and form of a laptop as well as all sorts of cool tech. You can find him sitting at his desk surrounded by a hoarder's dream of laptops, and when he navigates his way out to civilization, you can catch him watching really bad anime or playing some kind of painfully difficult game. He's the best at every game and he just doesn't lose. That's why you'll occasionally catch his byline attached to the latest Souls-like challenge.