Featuring a capable AMD Ryzen 7 CPU, an eye-catching multitouch display, and above-average battery life, this 2-in-1 laptop is worth a gander.
Pros
+

Plenty of ports

+

Zippy day-to-day performance

+

Responsive trackpad and touchscreen

+

Above-average battery life

+

Dedicated mute key
Cons
-

Weak speakers

-

Lackluster display

-

Middling performance

-

No lock slot or fingerprint reader

-

Lid picks up fingerprints easily
Why you can trust Laptop Mag Our expert reviewers spend hours testing and comparing products and services so you can choose the best for you. Find out more about how we test.
HP Envy x360 2-in-1 (15-inch, 2022) specs:
Price: $1,050 (as reviewed)
CPU: AMD Ryzen 7 5825U
GPU: AMD Radeon Graphics
RAM: 12GB
Storage: 512GB of SSD storage
Display: 15 inches, 1920 x 1080 pixels
Battery: 9:52
Size: 12.3 x 8.4 x 0.7 inches
Weight: 3.1 pounds
The HP Envy x360 2-in-1 laptop will make your digital creator friends green to the gills. This 15.6-inch clamshell convertible provides powerful productivity in a purely portable package, with plenty of battery life to boot. This Ryzen-powered notebook is loaded with an AMD Ryzen 7 5825U CPU (paired with AMD Radeon graphics), 12GB of RAM, and a 512GB SSD, all behind a silky smooth FHD LCD (1920 x 1080) touchscreen display, which can easily shift between laptop, tablet, and tent mode.
Intel makes some of the best laptop CPUs around, but there are scores of new AMD Ryzen 7-powered laptops that are just as capable as other Core i5 or Core i7 laptops on the market. When we reviewed the first HP Envy x360 15 back in 2021, we noted solid performance thanks to an AMD Ryzen 7 5700U CPU — paired with capable AMD Radeon graphics — and 16GB of RAM. Is its younger brother one of the best 2-in-1 laptops you can buy right now? (Or even one of the best 15-inch laptops, for that matter?) It's certainly one of the best AMD Ryzen laptops we've seen on sale lately, but its lackluster benchmark scores give us pause. Read on to find out why.
HP Envy x360 2-in-1 (2022, 15-inch) price and configurations
The AMD-powered HP Envy x360 I reviewed comes with an AMD Ryzen 7 5825U CPU (up to 4.5 GHz, 16 MB L3 cache, 8 cores, 16 threads), AMD Radeon graphics, 12GB of RAM, and a 512GB SSD. Right now, you'll find it on sale at Best Buy for $750, down from $1,049.
Dig the Envy x360's detailed design but not the AMD innards? As of this writing, the Intel-powered $599 Envy x360 base model on HP's site features an Intel Core i5-1335U CPU (up to 4.6 GHz, 12 MB L3 cache, 10 cores, 12 threads), Intel Iris Xe Graphics, 8GB of RAM, a 512GB PCIe NVMe M.2 SSD, and a multitouch-enabled 15.6-inch FHD (1920 x 1080) display. Not bad for an entry-level 2-in-1 laptop, especially for high school or college students.
On the other end of the spectrum, the premium $1,469 config I specced out on HP's website comes with a Core i7-1355U CPU (up to 5.0 GHz, 12 MB L3 cache, 10 cores, 12 threads), Nvidia GeForce RTX 3050 graphics (4GB VRAM), 16GB of RAM, and a 1TB PCIe NVMe M.2 SSD, which should give you a bit more oomph under the hood.
The Envy x360's 15.6-inch display is plenty big for multitouch productivity, but creators of every ilk will want to consider a multi-monitor setup at home. Never fear: we've got you covered with the best monitors, best curved monitors, and the best keyboard and mouse combos. (Oh, and the best mouse.)
HP Envy x360 2-in-1 (2022, 15-inch) design
First things first: this is one beautiful machine. Featuring a slick Nightfall Black aluminum chassis and extra-thin bezels on either side of the 15.6-inch FHD (1920 x 1080) edge-to-edge multitouch display, I felt like a Mission: Impossible side character as soon as I opened the lid. (Which was so damn attractive, in fact, that my fingerprints just couldn't keep themselves away.)
HP hasn't changed the overall design much since our original Envy x360 15 review, and that's a good thing. In fact, the whole package looks like a younger cousin of the ferocious HP ZBook Fury 17 G8, whose deeper deck is similarly adorned with top-firing Bang & Olufsen speakers.
Once you pop open that angular lid, however, the Envy x360 is comparably sleeker to HP's older, bulkier 17-inch workstation, with dual speakers flanking either side of the backlit keyboard (instead of one long speaker above the keys).
Above the display you'll find HP's True Vision 5MP IR camera, capable of streaming video at up to 2592 x 1944 resolution…which will make it easier to watch your nephew pick his nose in the background of your next Zoom chat. Similar to other laptops in this price range, the webcam utilizes temporal noise reduction for enhanced video chats. (More on that below.)
Flip the laptop upside down, and you'll find two rubber feet to elevate the machine's lower thermals, and two bottom-firing speakers near the front edge to complement the top-firing ones.
Measuring 12.3 x 8.4 x 0.7 inches and clocking in at 3.1 pounds, the 15.6-inch HP Envy x360 is a full pound lighter than the previous model. Its rival, the 15-inch Microsoft Surface Laptop 5 (3.4 pounds, 13.4 x 9.6 x 0.6 inches) is another sleek machine, though both 2-in-1 laptops are more portable than the similarly equipped 16-inch Lenovo Legion 5 Pro (5.4 pounds, 14 x 10.4 x 1.1 inches).
HP Envy x360 2-in-1 (2022, 15-inch) ports
Enviously slim as the HP Envy x360 may be, it's still got plenty of connectivity for jetsetting creators. On the left side of the laptop, you'll find a headphone/mic combo jack, a USB Type-A port, and a full-size SD card slot, which is great news for mobile photographers. (Though serious photogs may want to invest in a dedicated laptop for photo-editing, not to mention a laptop backpack like the Peak Design Everyday Backpack V2 30L to keep your tech protected.)
There are two USB type-C ports on the right side, along with another USB Type-A port and an HDMI port.
Not enough cutting-edge connectivity for ya? Fine, get yourself a laptop docking station or USB Type-C hub for even more powerful productivity with your portable peripherals.
HP Envy x360 2-in-1 (2022, 15-inch) display
At first glance, the 15.6-inch (1920 x 1080) edge-to-edge glass display on the Envy x360 is pleasing to the eye; this multitouch-enabled slab can instantly morph between tent, tablet, or laptop mode. The display's side bezels are super-slim, with that aforementioned 5MP IR webcam nestled up top.
When I changed the default desktop background to a hi-res image from the James Webb Space Telescope (8423 x 14589), the gloriously detailed Pillars of Creation came through crisp and clean, with well-saturated blues from the distant depths of deep space.
In a 4K YouTube video of upcoming movie teasers, Jason Statham's jawline came in just as sharp as the sharks' teeth that were chasing him in the Meg 2 trailer I watched, as did the granular sands (and sandworms) of Arrakis in Dune 2.
Swipe to scroll horizontally
HP Envy x360 2-in-1 (15-inch, 2022) vs Competition: Display

| Laptop | DCI-P3 color gamut | Display brightness average |
| --- | --- | --- |
| HP Envy x360 2-in-1 | 44% | 269 nits |
| Microsoft Surface Laptop 5 | 72% | 384 nits |
| Lenovo Legion 5 Pro | 82% | 472 nits |
HP Envy x360 2-in-1 (2022, 15-inch) keyboard and touchpad
Sitting front-and-center on the keyboard deck is a generously sized 4.8 x 3-inch touchpad that's just a smidge bigger than the 4.5 x 3-inch trackpad on the Microsoft Surface Laptop 5. I had zero issues executing advanced Windows 11 gestures like two-finger scrolling or three-finger swipes to switch windows; the touchpad was very responsive, with just the right amount of friction and plenty of bounce to boot. This island-style keyboard is flanked by two speakers.
The Chiclet-style keys on the Envy x360 aren't nearly as punchy as what you'll find on traditional mechanical keyboards (i.e., the best gaming keyboards, hands-down) but they still provided excellent travel in my testing; there's just enough room to rest your wrists on either side of the deck as you work. During the 10FastFingers.com test, my dodgy digits achieved 61 words per minute with a 89.3% accuracy — right on the heels of my normal mechanical keyboard speed of 65 wpm and 92.6% accuracy.
HP Envy x360 2-in-1 (2022, 15-inch) audio
Conspicuously, HP doesn't have much to say on their website about the Envy x360's top-firing Bang & Olufsen speakers, and for good reason. When I pumped Fleetwood Mac's "The Chain" up to 100% volume, it was barely loud enough to fill my bedroom, with much more background distortion than I was expecting; vocals were muddled, and the acoustics were tinny at best. That infamous bass solo around the 3-minute mark was accompanied by an annoying background hum that stuck around until the electric guitar chimed in again.
That being said, the Envy x360 is absolutely not a gaming laptop, and even the very best laptops are mostly cursed with subpar speakers. Audiophiles will want a dedicated pair of Bluetooth headphones or external speakers for more dynamic audio.
HP Envy x360 2-in-1 (2022, 15-inch) performance
For this config, HP pairs an AMD Ryzen 7 5825U CPU with AMD Radeon graphics and 12GB of RAM. With 50 Google Chrome tabs open over Wi-Fi (10 playing 4K YouTube videos); music streaming over Spotify; and the laptop connected to an external display, the Envy x360 barely broke a sweat.
To give you an idea of what the Envy x360 can handle on the benchmark side of things, we put it to work in our testing lab. Clocking in at 7,476 on our Geekbench 5.4 overall performance test, the Envy x360 beat the average mainstream laptop score (7,137), but not by much. It also outpaced the Microsoft Surface Laptop 5 (6,560) with its 12th Gen Intel Core i7 1265U CPU and the Ryzen 7-powered Lenovo Legion 5 Pro (7,342).
On the Handbrake video transcoding test, it took 7 minutes and 30 seconds to convert a 4K video to 1080p, which easily outpaces the Surface Laptop 5 (8:53) and edges out the mainstream laptop average (8:02) by nearly half a minute, but still lagged behind the Legion Pro 5, which completed the same task in 7 minutes and 6 seconds.
The HP Envy x360 earned methodically mediocre marks when it came to transferring data. Its 512GB SSD duplicated a 25GB multimedia file in 33.7 seconds at a rate of 796.4 megabytes per second. This is markedly slower than the average file-transfer rate for mainstream laptops (933.9 MBps), but still spiffy enough for everyday productivity chores.
In comparison, the 512GB Samsung PCIe NVMe SSD in the Microsoft Surface Laptop 5 took 50 seconds to convert a 25GB multimedia file for a transfer rate of 532.5 MBps. Meanwhile, the Legion Pro 5 achieved an impressive 832.7 MBps transfer rate with its 512GB PCIe SSD.
Swipe to scroll horizontally
HP Envyx360 2-in-1 (15-inch, 2022) vs Competition: Performance

| Laptop | Geekbench 5 | Handbrake time | SSD Write speed |
| --- | --- | --- | --- |
| HP Envyx360 2-in-1 | 7,476 | 7:30 | 796.4 MBps |
| Microsoft Surface Laptop 5 | 6,560 | 8:53 | 532.5 MBps |
| Lenovo Legion 5 Pro | 7,342 | 7:06 | 832.7 MBps |
HP Envy x360 2-in-1 (2022, 15-inch) graphics
I wasn't expecting too much from the Envy x360's integrated AMD Radeon graphics, which aren't meant for mainstream gaming. It scored a disappointing 3,308 on the 3DMark Fire Strike test, which is roughly half the 7,142 premium laptop average. This couldn't even keep up with the Surface Laptop 5 (4,670), powered by Intel Iris Xe guts.
Similarly, on the Sid Meier's Civilization VI: Gathering Storm (1080p) benchmark, the Envy x360 managed a playable 34.5 frames per second, which is just above our 30-fps threshold — and neck-and-neck with the Surface Laptop 4's 33 fps. The Lenovo Legion 5 Pro, however, was able to consistently bang out 60 fps or more in a variety of different gaming titles like Grand Theft Auto V and Red Dead Redemption 2.
Long-story-short: while some Ryzen 7 laptops can certainly be used for light gaming, you might want to check our top picks for the best gaming laptops.
Lenovo Slim Pro 9i (14.5-inch) battery life
Battery life can be a mixed bag for laptops in the 15-inch range, and the HP Envy x360 didn't surprise us in the endurance department: it lasted 9 hours and 52 minutes on the Laptop Mag Battery test, which involves continuous Web surfing over Wi-Fi at 150 nits. That's 50 minutes better than the Microsoft Surface Laptop 5 (9:02), and well ahead of the Lenovo Legion 5 Pro (6:16). Most mainstream laptops last 9 hours and 33 minutes, though, and that gives this Envy the edge.
Still, the first Envy x360 we reviewed back in 2021 (similarly equipped with a Ryzen 7 5700U CPU and AMD Radeon graphics) lasted 11 hours and 23 minutes in our testing, so this feels like a step backwards.
Thanks to HP Fast Charge technology, the Envy x360's battery can juice up from 0% to 50% in just 30 minutes. To test this feature, I waited until the laptop was at roughly 1% battery, then shut it down and plugged it in; after exactly 30 minutes, I turned the laptop back on and checked the battery life, which had reached 52%. Nice! This is great news for anyone with limited outlet access in their day-to-day routine.
Swipe to scroll horizontally
HP Envyx360 2-in-1 (15-inch, 2022) vs Competition: Battery life

| Laptop | Battery life |
| --- | --- |
| HP Envyx360 2-in-1 | 9 hours and 52 minutes |
| Microsoft Surface Laptop 5 | 9 hours and 2 minutes |
| Lenovo Legion 5 Pro | 6 hours and 16 minutes |
HP Envy x360 2-in-1 (2022, 15-inch) webcam
HP's True Vision 5MP IR camera has a built-in camera shutter for enhanced privacy. The integrated dual array digital microphones also feature temporal noise reduction, which performed well during my video test chats (via Zoom and Google Meet). There's also a dedicated mute key situated on the keyboard's top row, which makes it easier to follow the standard Zoom etiquette we've all grown accustomed to.
In a test call over Zoom with video settings on high (720p), my friend said my voice came through crystal clear on her end, as she did on mine. When I turned on some bass-thumping tunes in the background (about ten feet to my right), she could barely hear the music at all, which speaks to the Envy x360's temporal noise reduction capabilities.
I never expect much from laptop webcams, but my friend could easily make out plenty of detail in my home office, right down to the hanging plants on the wall behind me (and my bushy brows up front when I leaned closer to the webcam lens.) This webcam is perfectly acceptable for on-the-go video chats, I'd say, even in low lighting.
HP Envy x360 2-in-1 (2022, 15-inch) heat
A quality 2-in-1 laptop should rest as comfortably in your lap as a purring cyber-kitten, and thanks to the Envy x360's EPEAT Gold rating, one would expect the machine's temperature output to match the economical energy output. (Not to mention the ergonomic ventilation system you'll find on the underside of the chassis.)
Consider our expectations exceeded. The touchpad reached a relatively cool 81.5 degrees Fahrenheit in our benchmark testing; the center of the keyboard (88.5 degrees) and underside (90 degrees) were noticeably warmer, but still well below our 95-degree comfort threshold. The hottest area of the machine — underneath, near the vents — rose to 98.5 degrees, but in my anecdotal testing, the laptop's exterior rarely rose above 90 degrees during use unless I was stressing the system out somehow. (Like playing YouTube vids from multiple Chrome browsers.)
HP Envy x360 2-in-1 (2022, 15-inch) software and warranty
You won't find the Envy x360 among the best business laptops, but that doesn't mean HP isn't packing a little security under the hood. For example, you can use the webcam's infrared (IR) sensor to sign in using Windows Hello, and there's a proximity sensor to lock out unwanted individuals and wake up Windows when the user returns, and TPM support on the backend. (A fingerprint reader might have been a nice *ahem* touch, but its absence is expected at this price point.)
The HP Command Center lets you adjust system performance, temperature, and cooling preferences. With HP QuickDrop, you can wirelessly transfer photos, videos, documents and more between your PC and mobile device.
The Envy x360 runs on Windows 11 Home, so you'll find the standard fare of Microsoft apps, including Microsoft 365, Edge, Photos, Teams, Paint, and more. If you enjoy built-in games, check out apps like Simple Solitaire, Solitaire & Casual Games, and Minecraft Education after you settle into your new notebook.
The HP Envy x360 is backed by a one-year limited warranty. See how HP performed on our Tech Support Showdown and Best and Worst Brands ranking.
Bottom line
If you're on the hunt for a convertible notebook that's as affordable as it is capable, the HP Envy x360 2-in-1 laptop isn't a bad bargain, especially if you catch it on clearance. There's a lot to be said for the usefulness of this form factor, especially if you're always multitasking between work and play with your laptop, and you can expect a full workday of battery life on the backend.
That being said, there are some compromises to be made with the Envy x360 at this price point (ie, under $1,000), and this config didn't exactly blow us away in the benchmarks department.
Similarly equipped AMD Ryzen 7 systems like the Microsoft Surface Laptop 4 and Lenovo Legion 5 Pro both give the Envy x360 a run for its money when it comes to performance, but the units we tested were also priced a bit higher, too.
The HP Envy x360 2-in-1 laptop is a good value for high school and college students, and it might be just the back-to-school tool you never knew you needed.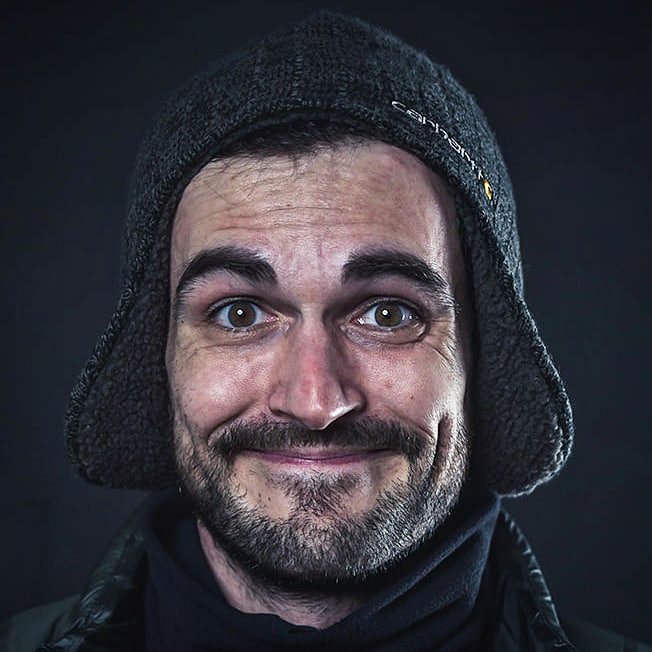 As a mild-mannered mobile tech journalist and molecular mixologist, TJ has over a decade of detail-driven storytelling under his belt. Conversely, as a seasoned outdoor athlete, he's forever fascinated by every shade of green on this beautiful planet. When TJ's not coddiwompling through New York City or the metaverse, he can be found field-testing futuristic fitness tech from his living room while crafting Dr. Seussian poetry inside a tattered moleskin.