Quick Menu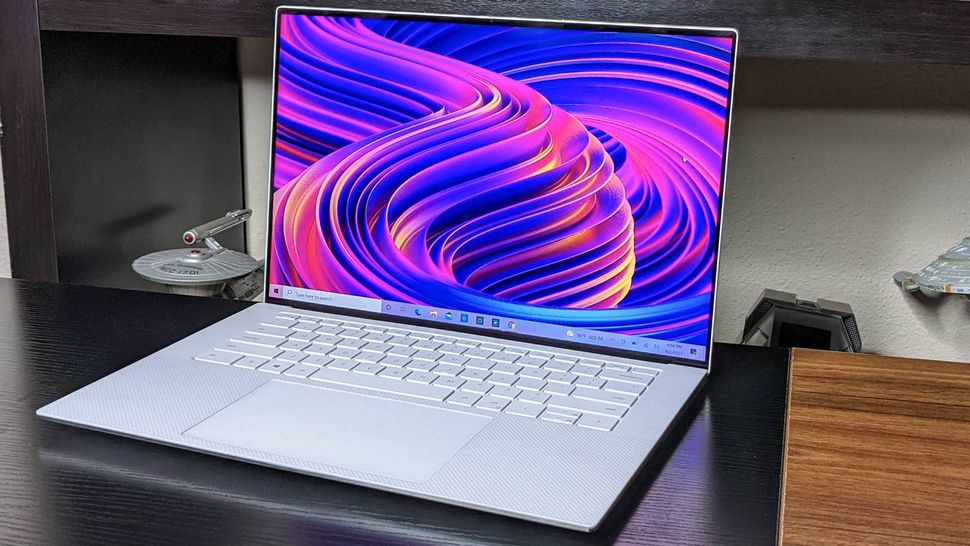 1. Quick list
2. Best overall
3. Best budget
4. Best 2-in-1
5. Best business
6. Best gaming
7. Best budget gaming
8. Best all-around
9. Best display
10. Best workstation
11. Best Chromebook
12. How we test laptops
13. Choosing the right laptop
The best 15-inch laptops are the ideal candidates for those seeking a great blend of performance and portability. Especially as more and more of these mid-sized machines seem to be locked in a space-race-like dash to provide thinner chassis and more powerful components to you — the consumer.

It's rare to come across a manufacturer that doesn't deliver a 15-inch laptop in at least one of its line-ups. In fact, 15-16 inch laptops are the most popular size of laptop thanks to their best-of-both-worlds approach when competing against teeny-weeny 13-inch ultrabooks and more gargantuan 17-18 inch desktop replacements.

Our selection of 15-inch laptops spans all brands, uses, and price ranges. Whether you intend to spend and little or a lot — there's something here for you. Make sure you're picking up a device you can rely on for years to come with our selection of the best 15-inch laptops in 2023.
Quick list
Best overall
1. Dell XPS 15 OLED (2021)
The XPS 15 OLED is to Windows machines as the MacBook is to Apple. This fantastic laptop has everything going for it and a long and bright future at the top ahead.

Read more below
Best budget
1. Asus Vivobook S 15 OLED
A budget option that won't leave you wanting. The Vivobook S15 pairs solid performance with a gorgeous OLED display to deliver a work and play laptop that won't break the bank.

Read more below
Best 2-in-1
3. Samsung Galaxy Book 2 Pro 360
A fantastic, and versatile convertible that makes for an ideal travel companion for anybody looking to push some paper, hit the books, or kick their feet up after a long day.

Read more below
Best business
4. Microsoft Surface Laptop 4 (15-inch, AMD)
A swanky business laptop with solid AMD Ryzen 7 performance at its core. The Surface Laptop 4 shines thanks to its battery-life, impressive display and comfortable keyboard and touchpad.

Read more below
Best gaming
5. Asus ROG Zephyrus G15 (2022)
An incredible pairing of AMD's amazing Ryzen 9 6900HS CPU and formidable Nvidia GeForce RTX 3070 Ti graphics delivers fantastic gaming performance across the gaming spectrum.

Read more below
Best budget gaming
A 13th Gen Intel Core i7 processor alongside an Nvidia GeForce RTX 4070 GPU for a price tag just below $1,600? Some sacrifices has to happen to make it so, but your savings won't be one of them.

Read more below
Best all-around
Dell XPS 15 (9530) review: Best in class power for creators and more
From its powerful multitasking and overall performance, to its incredibly competent photo and video editing potential the Dell XPS 15 is a fantastic do-it-all device that will suit just about everyone.

Read more below
Best display
8. Asus ZenBook Pro Duo (UX582L)
A dual-4k display laptop elegantly designed to make every square inch of its surface into an essential creation suite for artists, editors, and programmers alike.

Read more below
Best workstation
9. Lenovo ThinkPad P15 (Gen 2)
Phenomenal performance, a best-in-class keyboard, and a generous selection of panels make the ThinkPad P15 (Gen 2) an ideal choice for those seeking a portable powerhouse.

Read more below
Best Chromebook
A premium Chromebook, ideally suited for students or mobile pros that offers great performance and an impressive battery life — for a Chromebook, that is.

Read more below
Best overall
Productivity, multimedia, and even a bit of gaming — the Dell XPS 15 can do it all — and do it well. Starting at $1,299, the XPS 15 offers an attractive, slim design that's bursting with power.
The XPS 15 OLED is the best Windows laptop for power users who need to take their work (or play) on the road. Its attractive design screams luxe, the 3.5K OLED display is stunning, and the oversized touchpad would impress even a MacBook user. Combine those XPS staples with excellent performance from 11th Gen Intel and Nvidia RTX 3050 Ti chips and it's easy to recommend this machine to students, business users or content creators, like photographers, videographers or graphics designers.

For those that aren't fussed about the OLED display, Dell tends to use top-rate 1920 x 1200-pixel panels, so we recommend that anyone who cares about battery life opt for the FHD+ display.
See our full Dell XPS 15 OLED (2021) review.
Best budget
Budget laptops are not bad laptops. Bad laptops are bad laptops. A laptop's price won't certify its quality, there are as many incredible $500 laptops out there, as there are awful $5,000 laptops. Set your expectations fairly and you'll be amazed at the kind of machine you can get at a more than reasonable price.

One such machine is the Asus Vivobook S 15 OLED, a sub-$1000 laptop that combines a mighty 12th Gen Intel Core i5 processor, Intel Iris Xe graphics, 16GB of RAM, a 512GB SSD, and a dazzling 15.6-inch FHD (1920x1080 OLED display. The result? A more than capable machine for 90% of most people's computing needs.

What it lacks in premium features, the Vivobook S 15 OLED more than makes up for with its incredible value. How many people do you know who own a MacBook just to browse the net or watch Netflix on? It's the equivalent of buying a Ferrari for a pensioner. No matter what's under the hood, they're not clearing 30 anytime soon. Don't pay extra for features you'll never make use of, pay for the features you want and need. Of which, outside of gaming, the Vivobook S 15 OLED likely has them all.

See our full Asus Vivobook S 15 OLED review.
Best 2-in-1
Last year's Galaxy Book Pro 360 was a welcome surprise after a rocky few years for Samsung's laptops, and while the Samsung Galaxy Book 2 Pro 360's long-winded, verbose name is a mouthful, just about everything else about this laptop is brilliant.
Samsung fixed two of our complaints from last year with a brighter display and stronger hinges while keeping the rest of the experience at the same high level. The new 12th Gen Intel Core i7-1260P processor is more than enough power for this paper-thin 2-in-1, and with nearly 12 hours of battery life, it should easily get you through a full day.
The 15.6-inch display in a 3.1-pound laptop remains remarkable while delivering a 2-in-1 form factor that makes it a dream laptop for traveling. Not only that, but it more than doubles the Geekbench performance of its predecessor, meaning that unless you have incredibly demanding needs, this vanishingly thin laptop has more power than you will likely ever need.
If portability isn't a priority for you, there are certainly more powerful 15-inch laptops out there, but if you need to lug your laptop around with you, the versatility, size, and performance of this laptop are hard to beat.

See our full Samsung Galaxy Book 2 Pro 360 review.
Best business
Microsoft backed the right horse in choosing to go with an AMD APU for the Surface Laptop 4. While it didn't work out quite so well for the Ryzen 3000 series equipped Surface Laptop 3, when the Ryzen 4000 processors came around it catapulted the Surface Laptop 4 ahead of the pack in terms of performance and battery life.

The AMD Ryzen 7 4980U CPU in question offers solid performance when compared to the Surface Laptop's direct competition, and with 16GB of RAM and a spritely 512GB of SSD storage you'll be receiving unfaltering multitasking, and fantastic read/write speeds to boot.

The Surface Laptop 4's display isn't slacking either, with a sizable 15-inch display affording up to 2256 x 1540 pixels of on screen real estate. That's screen space put to great use thanks to a bright, sharp, and vivid IPS panel that could only be bettered with a switch to OLED.

See our full Microsoft Surface Laptop 4 (15-inch, AMD) review.
Best gaming
The Asus ROG Zephyrus G15 is easily one of the best gaming laptops you can buy right now. The laptop offers amazing performance from its AMD Ryzen 9 6900HS processor, though varied performance from its Nvidia GeForce RTX 3070 Ti GPU.

It boasts a similarly long-lasting battery life, a clicky keyboard, a 15.6-inch, 1440p display, and a set of powerful speakers wrapped up in an even more elegant Moonlight White design.

The Zephyrus G15 boasts a 15.6-inch, 2560 x 1440-pixel panel with a 240Hz refresh rate, making it sharper and smoother than its 14-inch counterpart. If you're looking for a reliable gaming laptop, the the Zephyrus G15 is right up your alley.
See our full Asus ROG Zephyrus G15 review.
Best budget gaming
At a glance the MSI Katana 15 looks like any other mid to high-range gaming laptop, its keyboard is adorned with RGB, its chunky chassis screams "there's power inside," and there's a reasonable amount of ports to suit all your gaming peripherals.

On paper, everything checks out too. A beastly 13th Gen Intel Core i7 processor resides alongside 16GB of RAM, 1TB of SSD storage, and a mighty Nvidia GeForce RTX 4070 GPU. Everything's coming up Milhouse with this one. Nothing here seems out of the ordinary, that is, until you catch sight of this machines price tag — and pull a double take hard enough to break the sound barrier.

All of this for a price below $2,000? Not bad at all. All of this for a price way lower than $2,000? Hot damn.

The picture I've painted here sounds a little too good to be true, and in all fairness, it is. The MSI Katana 15 is not a picture of perfection, it has a lackluster display and a dire battery life to name it's two most prominent flaws. But if all you're concerned about is getting the most bang for your buck? Look no further.

See our full MSI Katana 15 review.
Best all-around
Dell's XPS laptops have been some of the best you can buy for some time, and its latest lineup refresh is keeping that legacy strong. Whether it's video or photo editing, grafting through a days work, soaking up the latest entertainment, or even gaming on some of the higher configurations, the XPS 15 (9530) is a 3.5K laptop that has a lot going for it in terms of overall and graphical performance.
That power radiates from the XPS' solid internals that feature a 13th Gen Intel Core i7 processor, an Nvidia GeForce RTX 4070 GPU, 32GB of RAM, and a sizable 1TB of rapid SSD storage. The sum of which is a powerful notebook that can just about do it all. If you're looking for a catch-all computer then Dell's machine should be front and center when it comes to your shortlist.
See our full Dell XPS 15 (9530) review.
Best display
Two is better than one. This is especially true of the Asus ZenBook Pro Duo which employs a pair of 4K displays into a single laptop with the goal of increasing your productivity. Did we mention the main display is an OLED panel? So not only do you get crisp detail, but you also get mind-blowing color.

But the ZenBook Pro Duo is more than just stunning touch displays; it boasts an overclockable Core i9 processor, 32GB of RAM, a seriously fast 1TB SSD and a powerful Nvidia GeForce RTX 3070 GPU. That means there's not much this laptop can't do.
Second displays on laptops aren't a new concept: Asus had quite a library of dual screens in the early 2000s. However, it's currently the only company that does the conceit justice. The ZenBook Pro Duo not only gives you an absolutely beautiful 4K OLED touch panel but also gives you a full-length, 4K touch display right underneath. Overall, the ZenBook Pro Duo is a serious contender for creative and mobile professionals looking for a worthy alternative to Apple.
See our full Asus ZenBook Pro Duo review.
Best workstation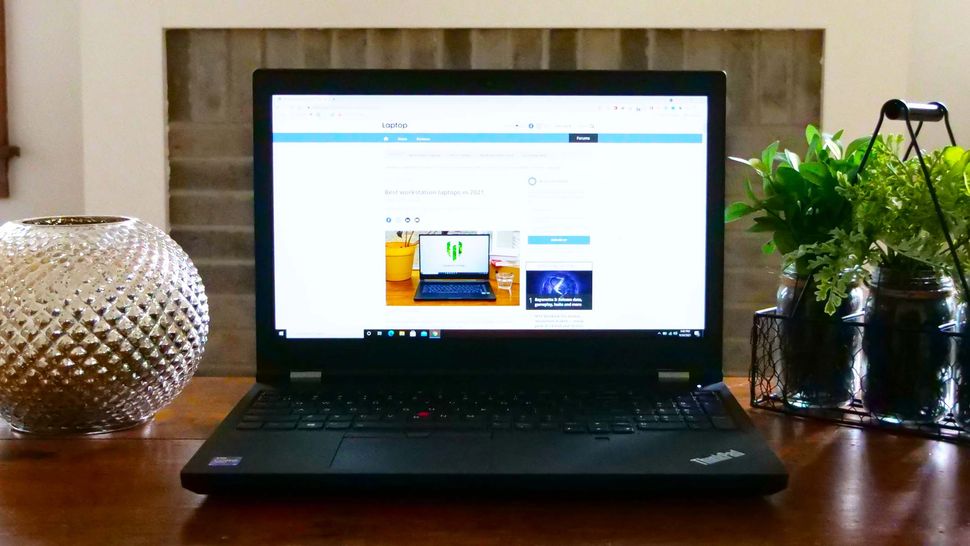 The Lenovo ThinkPad P15 Gen 2 improves on what was already a winning formula with the original ThinkPad P15 with upgraded performance and stellar battery life for the 1080p model.

The laptop's 11th Gen Intel Core i9-11950H CPU, Nvidia RTX A5000 GPU, and 32GB of RAM make it an absolute workhorse of a workstation. If raw performance is your goal, it will be hard to beat the ThinkPad P15 Gen 2, after you screw up the courage to hit the buy button with that daunting price tag above it. The one concern for creatives will be the display, but if that's crucial for you consider the OLED panel option or perhaps an external display.

The comfortable keyboard, durable build, and solvable display concerns make this laptop an easy recommendation for a wide variety of users. You could absolutely spend less on a workstation laptop and still have a solid experience, but if you are using this laptop for work where saving minutes or even seconds on every task makes a meaningful difference for you then the ThinkPad P15 Gen 2 is likely the choice for you.

See our full Lenovo ThinkPad P15 Gen 2 review.
Best Chromebook
The Acer Chromebook 715 is a premium Chromebook that offers a durable aluminum chassis packed with great performance and over 10 hours of battery life. Its Intel Core i5-8350U processor with 8GB of RAM hit 14,088 on the Geekbench 4 overall performance test, sailing past the 6,100 Chromebook average.

Its integrated numpad is also a boon for students. And even though its 15.6-inch display is a little dull, it's sharp, at 1920 x 1080. If you like buying from Acer, this is among its best Chromebooks.
See our full Acer Chromebook 715 review.
How we test laptops
When we bring a laptop into our laboratory, our goal is to see how it would work if you brought it into your home or office. While we use a number of industry-standard benchmarks such as Geekbench and 3DMark, we focus heavily on real-world tests that we have developed in-house.
To test endurance, the Laptop Mag Battery test surfs the web at 150 nits of brightness until the system runs out of juice. To judge pure processing power, we use a giant spreadsheet macro that matches 65,000 names with their addresses, a video transcoder that converts a 4K video to 1080p and the Geekbench 4 synthetic test. We measure graphics prowess with both 3DMark Ice Storm / Fire Strike and a series of actual game titles.
We use a colorimeter to measure screen brightness and color gamut while other instruments help us determine a laptop's key travel and ambient heat. See how we test laptops for more details on our benchmarking procedures.
Choosing the right laptop
You can spend a lot of time delving into specs, but here are the key components to think about. If you just want really good mainstream performance, go for a Core i5 CPU, 8GB of RAM, a 256GB SSD and a 1080p screen.
Screen Resolution: Unfortunately, 66 percent of consumer laptops and 51 percent of business systems have low-res screens. If at all possible, get a display with a 1920 x 1080 (aka 1080p, or full HD) or higher resolution.
CPU: An Intel Core i5 provides good mainstream performance. Some budget systems will come with Core i3, Celeron or Pentium CPUs, which are good for basic tasks, but not heavy multitasking. Get a Core i7 or a quad core processor (serial number ends in HQ or HK) for gaming or high-end productivity tasks such as video editing and 3D modeling.
RAM: 8GB is ideal for most users. 4GB is acceptable for budget systems. Secondary laptops and Chromebooks may have less.
Storage: Unless you're a gamer or a power user, 256GB of internal storage is probably enough. If at all possible, get an SSD (solid-state drive) rather than a hard drive, because it's going to make your computer a lot faster.
Graphics Chip: Gamers and creative professionals need to do some research and figure out which discrete GPU is good enough to run their favorite software. Everyone else will be happy with the built-in Intel HD Graphics that come with the CPU.
If you want to learn more about buying a laptop, check out our full laptop buying guide. Gamers should read our gaming laptop buying guide and list of best gaming laptops.