The Peak Design Everyday Backpack V2 30L is loaded to the gills with useful features and protected by a 400D nylon shell that'll guard all your gear when you're on the go.
Pros
+

Weatherproof outer shell

+

Removable sternum strap

+

Hidden straps for exterior carry

+

Perfect for on-the-go photographers / drone operators

+

Oodles of adjustable pockets and compartments
Why you can trust Laptop Mag Our expert reviewers spend hours testing and comparing products and services so you can choose the best for you. Find out more about how we test.
The Peak Design Everyday Backpack V2 30L leads the *ahem* pack in terms of overall ergonomics, rugged weatherproofing, and clever compartments galore. Designed to accommodate 13- to 16-inch laptops – not to mention a slew of other gear inside – this is the best laptop backpack I've tested to date, and not just because it felt snug as a techie turtle shell during my terrestrial travels.
What makes the Peak Design Everyday Backpack V2 30L stand out, you ask? For one, this ultra-rugged bag has three origami-style dividers in the front compartment to separate any electronics you need protected (from each other), with instant access via symmetrical zippers on the side. Its 400D double poly-coated nylon canvas shell can stand up to the occasional squall, too.
Granted, the Peak Design Everyday Backpack V2 30L is on the pricier side, but when it comes to guarding your gear with no fear, this premium laptop backpack is tough to beat, and it'll keep your tech from taking a tumble.
Peak Design Everyday Backpack V2 30L price and availability
The Peak Design Everyday Backpack V2 30L is available for $299 at Amazon, REI, and Peak Design's own website, along with a variety of other online retailers. (There's a slightly smaller 20L version to choose from, which is a slightly-more-reasonable $280.) It's a pricey laptop backpack, but the more tech you travel with, the more important it is to invest in a quality carry-all that'll go the distance when the going gets tough. Or rainy. Or snowy. You get the idea.
Upon inspection, I immediately appreciated the bag's granular outer texture, which feels rugged enough to rival even the very best canvas tarp your grandaddy has in the back of his garage. Thanks to that 400D nylon canvas shell, 900D waterproof bottom liner, and anodized aluminum hardware, the Peak Design Everyday Backpack V2 30L lives up to its brand name in terms of tip-top protection. (More on that below.)
There are four earthy colors to choose from: black, charcoal, midnight, and ash.
Peak Design Everyday Backpack V2 30L design
At first glance, the Peak Design Everyday Backpack V2 30L looks nearly as hi-tech as the gear you'll be putting inside. Measuring 13 x 19.1 x 10.6 inches, this expansive 30L backpack is rated to fit most laptops and tablets with screens up to 16 inches. At 4.7 pounds with the internal dividers installed, it's one of the heavier laptop bags I've tested, but the extra bulk belies extra padding and weatherproofing – not to mention quality aluminum holding everything together. The main flap up top has a magnetic latch that can be adjusted on the fly with just one hand. Nice.
Once I began to explore the bag in earnest, I found plenty of travel-friendly features inside and out, including nifty magnetic closures, a luggage pass-through on the back, a quick-stash pocket inside (for your passport, wallet, etc.), and oodles of other hidden pockets on the inner walls. The main zippers form a waterproof seal when closed, which came in handy one day as I got caught in the rain without an umbrella.
In terms of overall aesthetics, this bag is refreshingly minimalist from afar, and it was a pleasure to tow around town, whether on my back or by my side. The 400D double poly-coated nylon canvas shell felt tough as nails right from the get-go — in a future-chic kind of way.
Uniquely, this laptop backpack is simultaneously a camera bag thanks to three origami-inspired FlexiFold inserts that turn the main compartment into an uber-organized cubby hole; these inserts can be removed and rearranged at will.
Peak Design Everyday Backpack V2 30L pockets and organization
When it comes to plentiful pockets and ergonomic organization, some laptop backpacks come up short, but the Peak Design Everyday Backpack V2 30L is no slouch in terms of internal and external storage.
Case in point: the adjustable laptop compartment in the back, where you'll find a couple of bonus pockets inside for any peripherals or documents you have on hand. When I tossed a 15.6-inch HP Envy x360 inside, the laptop felt super snug against my back as I navigated the NYC subway system.
In addition to the main compartment up front, which has instant-access side panels and discrete pockets lining the inner walls, you'll find two expandable outer pockets flanking either side – perfect for water bottles, battery packs, tripods, and power cords.
Peak Design Everyday Backpack V2 30L adjustability and comfort
Laptop bags aren't traditionally known for overall comfort, but the Peak Design Everyday Backpack V2 30L does a good job of adding extra ergonomics – and breathable padding – to those chest straps, which magnetize to the backpack when not in use. There's also an adjustable sternum strap to keep the bag more secure as you zip from point A to point B (even if point B is the top of a modest mountain). In my testing, it was a cinch to adjust the shoulder straps on the fly for optimal comfort, with minimal chafing in the underarm area.
I used the Peak Design Everyday Backpack V2 30L to schlep my home office to a local coffee shop, and was surprised by how comfortable those shoulder straps really were, not to mention how well the weight was distributed across my upper back.
With the FlexiFold inserts removed, there was plenty of room inside the main compartment for my bar kit, extra shoes, and some spare clothes when I brought the Peak Design Everyday Backpack V2 30L to my next bartending shift. (I used the opportunity to splash some water on the nylon shell during breakdown to test the waterproofing. Good news: liquids wick right off with aplomb.)
Peak Design Everyday Backpack V2 30L special features
As mentioned above, Peak includes three removable FlexiFold inserts for the main compartment, which attach to the inner walls via Velcro. These origami-inspired slabs essentially turn the backpack into a dual-purpose camera bag with adjustable shelving, which is ideal for mobile mavericks of every ilk. Bonus: both sides of the bag unzip for instant access to the main compartment – without unloading the whole thing from the top down. This is perfect for photographers, videographers, and drone hobbyists alike.
Storage space aside, the Peak Design Everyday Backpack V2 30L is pretty perfect as an everyday carry backpack, especially since their cord hook system lets you tether other stuff to the bag itself. How? A hidden pocket in the front exterior houses two durable straps, which can be wrapped around other objects (e.g., a backpacking tent, bicycle helmet, throw blanket, first aid kit) and then tethered to various attachment points around the bag. In short, if you can dream it, you can Frankenstein this thing into a customized utility bag of limitless function. Plus, thanks to all that weatherproofing, you could even use this thing on your next camping trip, no problem. Adventure journalists, rejoice!
But that's not all. The Anchor Link key tether will keep your keys safely attached to the bag, which is icing on the (canvas) cake.
Bottom line
For professional journalists, photographers and drone operators who are constantly on the move, this is one of the best laptop backpacks on the market today. But really, the Peak Design Everyday Backpack V2 30L is ideal for anyone looking to protect their stuff on the go – especially if the road is a little bumpy along the way. Just be prepared to pay a pretty penny for Peak's premium protection.
This premium laptop bag is packed to the max with ergonomic design choices that don't skimp on the weatherproofing, making it my top pick for laptop backpacks. If you're on the lookout for a versatile organizational tool that can totally take a tumble, the Peak Design Everyday Backpack V2 30L is the bag to beat.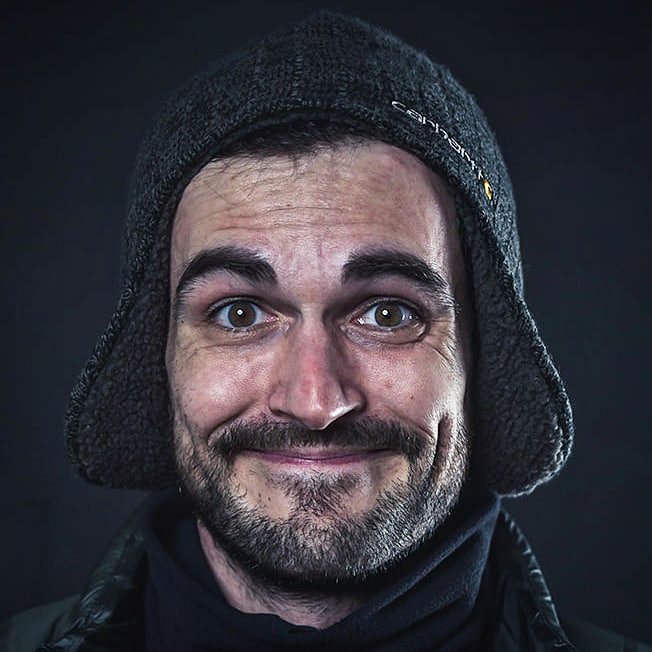 As a mild-mannered mobile tech journalist and molecular mixologist, TJ has over a decade of detail-driven storytelling under his belt. Conversely, as a seasoned outdoor athlete, he's forever fascinated by every shade of green on this beautiful planet. When TJ's not coddiwompling through New York City or the metaverse, he can be found field-testing futuristic fitness tech from his living room while crafting Dr. Seussian poetry inside a tattered moleskin.