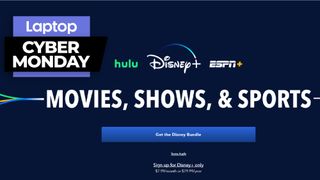 (Image credit: Disney)
If you're looking for the latest Marvel, Star Wars, and Pixar shows — along with all the best titles on Hulu and live sports on ESPN+ — you'll want to grab this special Disney Plus Bundle for $13.99 a month right now.

In time for Cyber Monday, this upgraded Disney Plus bundle gives you everything one of the best streaming deals has to offer, including thousands of films and TV series from around the globe, with more added each month. You can catch shows like The Handmaid's Tale, The Dropout, and The Kardashians on Hulu, along with UFC live streams, NHL, and plenty more.

Now is the best time to take advantage of this Cyber Monday deal, as Disney Plus will increase its subscription prices on December 8, 2022. This bundle will then cost $14.99, meaning you get to pocket an extra $12. (Plus, you're saving an extra $12 with this bundle, as it'll cost around $25 a month when subscribed separately.)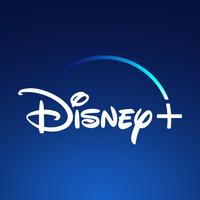 Disney Plus, ESPN+, and Hulu: $14.99 $13.99 @ Disney Plus
Everything Disney, Pixar, Marvel, Star Wars, and more all under one service — along with the best of Hulu and ESPN+. Disney Plus is a streaming service offering thousands of films and series from around the globe, with more added each month — including exclusive Disney+ Originals you can't see anywhere else, like She-Hulk: Attorney at Law and Andor.
When bought separately, Disney Plus sets you back $7.99 a month, ESPN+ for $9.99 per month, and Hulu from $7.99 a month. That's $25.97 you're spending on all three, so if you grab this Cyber Monday bundle, that's $12 per month you get to pocket.

If you don't want to miss out on all the best shows, including hits like A Handmaid's Tale, Andor, She-Hulk: Attorney at Law, and plenty more live-action sports, this deal is worth checking out, and it won't last forever.

We're seeing plenty of fantastic streaming offers for Black Friday, including this Peacock for only 99 cents a month in this Black Friday deal, along with HBO Max for just $1.99 a month. Looking for even more Cyber Monday deals? We've got you covered.
Stay in the know with Laptop Mag
Get our in-depth reviews, helpful tips, great deals, and the biggest news stories delivered to your inbox.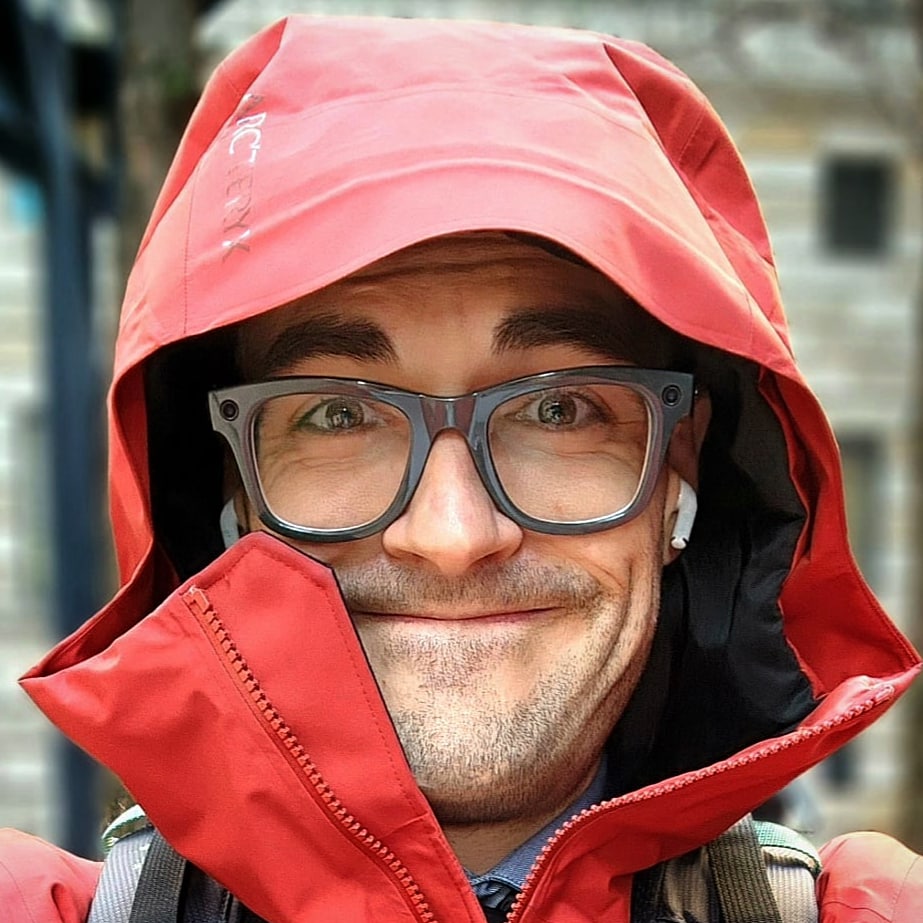 As a freelance journalist, TJ has over a decade of multi-medium storytelling under his belt. Leveraging a quarter century of collective coddiwompling amid the ever-evolving landscape of wireless gadgetry, his unique editorial background allows him to explore a variety of tech-centric subsectors on this fascinating planet. When he's not field testing new gear in the Catskills, Adirondacks, or an actual field, he can be found sipping Negronis in his living room and crafting Dr. Seussian poetry inside a tattered moleskin.