Best PC Game Pass games in 2023: What to play
Here are the best games on PC Game Pass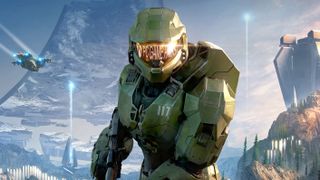 (Image credit: Xbox)
There's no better time to dive into the best PC Game Pass games than when you're stuck at home.
For those who are unaware, Xbox launched PC Game Pass (previously known as Xbox Game Pass for PC) as a service you can either pay for separately from Xbox Game Pass or bundled with Xbox Game Pass Ultimate. It works just like the original Xbox Game Pass, letting you download all available games for free as long as you're in the service. PC Game Pass costs $4.99 for the first month then $9.99 per month after that. You'll frequently find PC Game Pass and Xbox Game Pass Ultimate on sale.
There are more than 100 PC games on Game Pass for PC and you'll find games regularly coming and going. Also, check out our piece about why I'm not worried about Xbox's lack of exclusives. See our recent Diablo 4 piece.
Recently, we fully reviewed the Xbox Series X, so if you want to know whether or not it's better to play on your current PC or a next-gen console, check out the Xbox Series X review. See our recent Xbox Wireless Headset review. Also, check out our System of the Stars piece, where we meet the therapist using videos games to teach mental health. You can also read about my romantic journey in Stray Gods.
See our recent Star Wars Jedi: Survivor review, which is likely going to go to EA Play at some point, and that means it's going to be where? That's right, PC Game Pass. If you're into pen and paper games, check out our best virtual tabletop software page. (And our DND tips if you need help).
In no particular order, here are the best PC Game Pass games you can play right now:
It's commonplace to experience periods where we feel detached from something we love for one reason or another. I haven't been in a gaming mood since October, 2022. Even after starting beloved titles like God of War: Ragnarok, Ghost of Tsushima, and Dead Space 2, nothing was sticking and I hadn't beaten a single game since. Then Hi-Fi RUSH dropped.
Hi-Fi RUSH had me fall in love with the medium all over again, but its ability to reinvigorate my perception of gaming doesn't just boil down to it being great; it's because I have never played anything quite like it. From its phenomenally expressive cel-shaded aesthetic and adorable animations to an exhilarating sense of rhythm complimented by awesome hack-n-slash combat, this is an experience few will never forget. Best of all, it's wrapped up in a shell that brings me back to cartoons of the early 2000s while fundamentally reminding us of the best 3D games from the earliest iterations of the medium.
Hi-Fi RUSH is one of those rare gems that ignites a thought, making us realize that video games can be so much more than what they are now. Tango Gameworks knocked it out of the park, and I cannot recommend it enough. It easily sits among the best PC games and best Xbox Series X games.
- Momo Tabari
See our full Hi-Fi RUSH review.
It's been 18 years since the first Forza Motorsport, and much like Gran Turismo, the series has had its ups and down. But as Gran Turismo 7 gets its second wind with a wave of updates, new cars and additions to the campaign, Turn 10 has brought the heat with simulation physics and a driving model that pips Polyphony to pole position.
That's a bold claim, but I have to be honest. Behind the wheel, this game feels better. I'm not talking about complete sim accuracy here. I'm talking about the thrill of getting to learn every car's characteristics and pushing it to the absolute limit, which is going to take a while given just how dense this game seems.
For all intents and purposes, Forza Motorsport is everything I wanted it to be. It's one of the best Xbox games available today through its incredibly grounded automotive simulation physics, top notch visuals and audio, impressive AI, a rewarding caRPG gameplay loop, and a revived multiplayer model that is sure to encourage far cleaner racing than the bumper cars of old.
— Jason England
See our full Forza Motorsport review.
3. Disney Dreamlight Valley
Disney Dreamlight Valley's launch ruined my life. I spent a majority of my time awake farming and exploring during the first week of its early access, and although I've finally managed to quell the addiction, I still had a blast during the 50 hours I spent with it.
If you're interested in playing a hybrid between Stardew Valley and Animal Crossing, this is the game for you. There's an undeniable magic in hearing instrumental versions of my favorite Disney songs played while running around these adorable environments, and lets not forget, you can even have the one and only Elsa as a villager. But no, she cannot be romanced, which is the most disheartening aspect of this otherwise solid game.
If you do decide to pick it up, we have plenty of Disney Dreamlight Valley tips and tricks. Check out our guides on how to get Moonstones quickly, how to quickly level up companions, how to make tons of money quickly, how to farm tons of fruit, how to get 150 Moonstones for free, and a list of every recipe in the game
— Momo Tabari
Gaming and music is an age-old partnership that rarely fails to deliver. Who can forget the iconic tune of Super Mario Bros. or Sephiroth's intimidating "One-Winged Angel" theme in Final Fantasy 7? It's a beautiful combination that gives gamers plenty of memorable moments. Now, with Rock Band, Brütal Legend, and Doom delivering the awe-inspiring soundscape of rock in games, fans can headbang with controller in hand.

If there was a way to mix the rhythm combinations of Guitar Hero while blowing a demon's head off with a shotgun, even better, right? Enter, Metal: Hellsinger. Developer The Outsiders have created a union between the fast-paced first-person shooter mechanics of Doom Eternal and thrown in the ability to "slay to the beat." This isn't the first of its kind, but when there are the iconic voices of Serj Tankian (System of a Down), Randy Blythe (Lamb of God), Alissa White-Gluz (Arch Enemy), along with the excellent voice talent of Troy Baker, blasting in your ears, you can already tell this isn't your average FPS based in hell.

But does it keep the momentum? After eight hours with the game — completing the main story and finishing all the Torment trials — the best way to describe it is metal fans should come for a good time, not a long time. Like a proper album, rock band Two Feathers have created around 11 original tunes to slay away to, but this can only take gamers so far when enemy variation is limited and levels play out the same way.

The rhythm-based FPS is available on PC, PS5, and Xbox Series X, Series S, and Game Pass on September 15, and despite its setbacks, Metal: Hellsinger is a game any FPS and metal fan will want to pick up.
— Darragh Murphy
See our full Metal: Hellsinger review.
Two Point Campus is a management sim that tasks you with creating idyllic and well-functioning university buildings, thriving under the pressures of educational achievement and, hopefully, making a beautiful home for students and staff alike. What it also teaches you is a very hard lesson in managing your finances while forcing you to constantly question your own morals.

You're the decision maker of your campuses' desires and sometimes you might decide to skimp a bit for your own monetary gain. Say, deciding your students can make do with a few haphazardly placed vending machines as opposed to a luxurious, assistant-run food kiosk full of culinary delights. Or, maybe even just bung a fridge in their student lounge. Two Point Campus will consistently put you at a crossroads of your own moral compass and how you choose to follow it is up to you.
There's a lot of decisions to be made as you construct your campus and there's an incredibly fine line between making money fast or spending with a longer term goal in mind. Two Point Campus, while teaching your students in a variety of fun courses like robotics, dark arts, and knight school, will also teach you a fantastic lesson in how to get the best out of management sims.
— Grace Dean
See our full Two Point Campus review.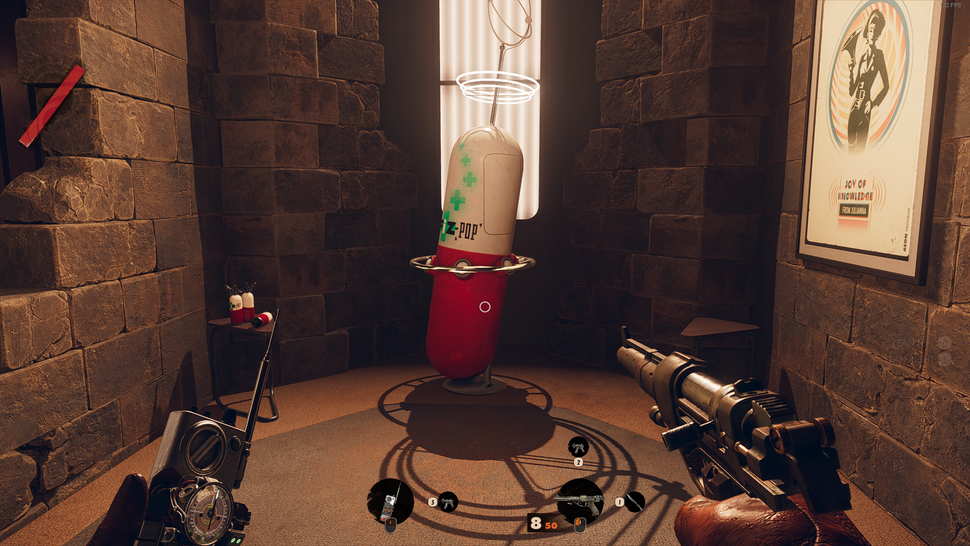 Deathloop is like a chaotic, violent melange of Groundhog Day, a dash of My Super Ex-Girlfriend, and favorite game of all time, Dishonored. In fact, Arkane Studios is the talented team that brought us the latter and they're the same folks who worked on Deathloop — and the similarities are striking. Deathloop delivers all the beloved aspects of Dishonored: supernatural abilities, dual-wielding fighting styles, gritty, explorable worlds, and merciless, annoying enemies who call the whole damn town for backup.
However, Deathloop offers a more modern twist, ditching stuffy ol' 19th century royal protector Corvo for au courant Colt who's got a colorful, snide personality à la Samuel L. Jackson and hilarious quips that make you chuckle. With Colt's on-edge temperament and affinity for cursing, he's one step away from yelling, "Enough is enough! I've had it with these [expletive] time loops on this [expletive] island!"
As you step into Colt's shoes for the first time, you're just as clueless as he is. You, too, are trying to collect all pieces of the puzzle to create the big picture of what the hell is going on here and how you're going to put a stop to this maddening time loop.
— Kimberly Gedeon
See our full Deathloop review.
343 Industries captured the very essence of Master Chief within the fast-paced, high-octane gameplay of Halo Infinite. It is the most fun I've ever had in a Halo game. But once you realize that 343 Industries brutally murdered a promising narrative and replaced it with a lazy attempt to provide an entry point for new fans, the credits have already rolled and you have a sour taste in your mouth.
Despite that, Halo Infinite delivers the most fun Halo multiplayer in the entire franchise, and the fact that it's free means that everyone can hop in on the experience. Nothing beats grappling-hooking across an enemy base to land on a group of enemies, drop a shield and tear into them with the ridiculously overpowered Sentinel Beam. 343 Industries are still working out some kinks concerning the Battle Pass and how armor works, but with time, it'll get better.
— Rami Tabari
See our full Halo Infinite review.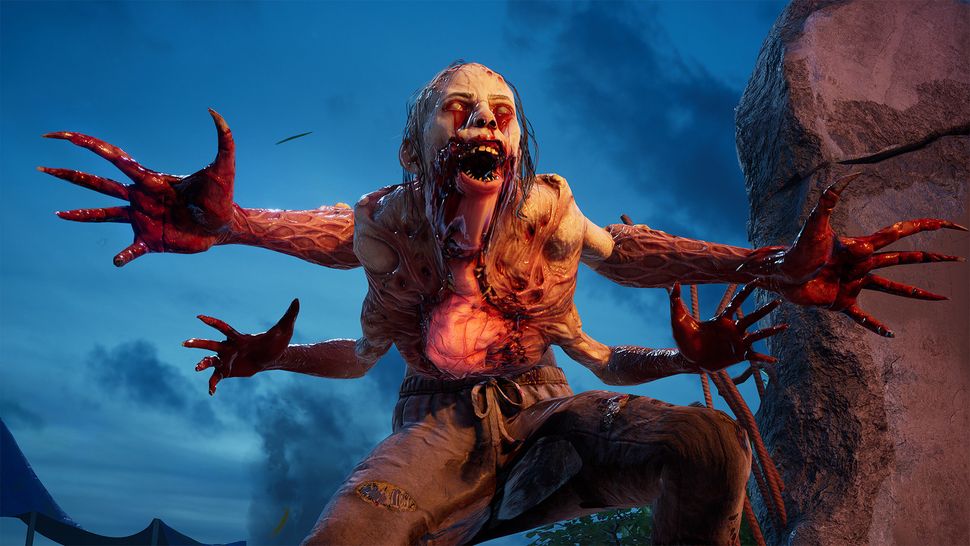 One of the MVPs of zombie shooters returns with Back 4 Blood, and as you may have read from my first impressions, Turtle Rock studio hasn't lost a beat since Left 4 Dead 2 was released back in 2009.
The chaotic co-op spirit is fully intact: online survival horror action with more brain spilling than Arn Anderson could shake a Glock at, along with new elements that promise to bring longevity to the experience.
Sure, Turtle Rock hasn't changed much from the Left 4 Dead formula (including the repetition problems), which means Back 4 Blood isn't the revolutionary return to the genre gamers hyped it up to be. But the intense action, online multiplayer mayhem and satisfying shooting mechanics make this easy to forgive.
This is the spiritual successor to Left 4 Dead we've all wanted, and trust me, it's been worth the wait.
— Jason England
See our full Back 4 Blood review.
9. Halo: The Master Chief Collection
You can't beat the classics. 343 Industries is slowly but surely rolling out all of the games included in the Halo: Master Chief Collection on PC Game Pass. So far, Halo: Reach, Halo: Combat Evolved and Halo 2 have officially launched on PC, and there are many more titles to go for a total of six games in just one package.
If you have no idea what Halo is all about, let me educate you. Halo is a first-person shooter about a badass dude in a suit of armor that walks really slow, but in the later games he walks really fast. No, but seriously, Halo in its most simplest form is a sci-fi action shooter that pits you against all kinds of aliens looking to destroy human life. Your goal is to kick ass and save the day. Don't mistake your simple goal for shallow story telling. There's a lot of in-depth story points that you'll fancy, enough to write hundreds of words about, but trust me, it's good.
— Rami Tabari
10. Gears 5
Gears 5 is an excellent third-person, cover-based shooter, in addition to being the best Gears of War games ever made thanks to its in-depth storytelling, beautiful open-world environments and believable characters. It's one of the best PC Game Pass games I've ever played.
When I saw the first trailer for this game at E3, I thought Gears 5 was going to flop. But when I played the campaign, I was blown away by how the story seamlessly connected itself to the rest of the series. If campaign isn't your thing, don't worry, Gears 5 also has a game mode called Escape, which traps you in a Swarm nest and forces you to fight your way out in a limited amount of time. It's super intense and a great way to experience Gears with friends. There's also Horde mode and countless PvP modes to keep you busy.
— Rami Tabari
11. Dishonored 2
Just when you thought things had ended happily ever after for former Royal Protector Corvo Attano, Dishonored 2 pops up to show anything but. The sequel to the critically acclaimed first-person action-adventure stealth brings us back to Corvo 15 years after the events of the first game. A celebration for the late queen Jessamine, put on by Emily Kaldwin, the daughter of Attano and the queen, is disrupted by the witch Delilah Copperspoon, who claims to be the rightful heir to the Dunwall throne. Chaos erupts as a successful coup is carried out and it's up to whomever you choose to play as (Emily or Corvo) to right the wrongs and save the kingdom.
Use the powers of the mysterious Outsider to travel to a new kingdom and find the truth about Delilah, the Outsider and the Void. I've always been a big fan of the Dishonored series. Not only is the story compelling, but the supernatural powers and stealth mechanics allow you to tackle the game however you see fit. Do you go in for a frontal assault, killing everyone in sight, or go for the non-violence route? Whatever you choose has drastic effects on the game. And when you're done, check out the excellent DLC, Dishonored: Death of the Outsider.
— Sherri L. Smith
12. Ori and the Will of the Wisps
After many delays, Ori and the Will of the Wisps released this year and I can truly say it was well worth the wait. Picking up after the events of the first title, Ori and the Blind Forest, Will of the Wisps follows Ori the Spirit Guardian on its journey to find Ku, the baby owl from the first title. After being blown off course into a new land. Ori must use its powers to restore the light that's been slowly receding into darkness.
Will of the Wisps is one of the best and prettiest Metroidvanias currently available. Developer Moon Studios successfully surpassed the world of the first game, allowing Ori to interact with the denizens of this new land. The backdrops are colorful and diverse and the music ties it all together. I found myself humming some of the tracks for days after I finished the game. The story is bittersweet, but it's one that I highly recommend.
— Sherri L. Smith
13. Forza Horizon 4
Racing fans who find the realistic tracks in Forza's acclaimed simulators to be too confined shouldn't hesitate to download Forza Horizon 4. This open-world racer is among the best racing games ever, right up there with Burnout 3. Don't take my world for it; Forza Horizon holds an average Metacritic rating of 92 from unanimously positive reviews.
What makes this arcade racer a must-own for Xbox owners? It starts with dazzling graphics that depict near-photorealistic landscapes ranging from sun-drenched vistas to snowy hillside, each changing dynamically based on the seasons. Dozens of different racing types, including rallies, road races, straight-road drag races and cross-country marathons keep the gameplay fresh, while endless tuning options make a robust selection of car types and models feel different.
Once you've completed the exhaustive list of challenges, route creator lets you build your own race track. Want to play with others? Forza Horizon 4's Team Adventures pits two groups against each other in a series of races. Oh, and keeping up with the trends, Forza developer PlayGround Games introduced a 72-car battle royale mode late last year. So start tuning your engines -- Forza Horizon 4 is a game that racing fans, or even casual gamers, simply can't miss.
— Phillip Tracy
14. Middle-earth: Shadow of War
I can't think of a more fun way to spend my quarantine days than by slashing my way through hordes of hideous orcs. Set between the events of the Hobbit and The Lord of the Rings, Shadow of War is an open-world action RPG with an epic story and all of the abilities, powers and weapons you expect from a LOTR game.
In Shadow of War, you play as Talion who forged a new ring of power only to lose it. The story isn't perfect but Tolkein fans will appreciate familiar characters and locales from the books and movies. In Shadow of War, Middle-earth is vast and varied, each region of the map played out on an entirely different terrain.
Talion's fast movements make traversing the landscape less tiresome and frequent encounters with ork and uruks are always a fun challenge in finding new ways to slay. Abilities and ancient weapons are put on full display when you encounter one of the Uruk-hai captains, each of which has its own name and personality. If you played the first game, then you'll be happy to know that the Nemesis system returns in Shadow of War. The unique mechanic is better than ever, and, along with the new Fortresses mechanic, make Shadow of War one of the best LOTR games ever.
— Phillip Tracy
15. The Outer Worlds
A space western from the people that brought us Fallout: New Vegas and Knights of the Old Republic 2? Yes to all of that, thank you. The Outer Worlds is another character-driven RPG by Obsidian Entertainment that brings some of the feel of both of those games in a universe that is somewhat reminiscent of the short-lived Firefly TV show.
The game is in first-person and combat is similar to the Fallout series but relies on a slow-motion mechanic to assist your aim rather than handling it entirely for you. You start on your own, but eventually build a party of companions over time to tackle challenging quests. The characters in your party and within the world are some of the best parts of this game because each has its own interesting personality.
The skill trees for both your characters and the weapons in the game are deep and offer lots of opportunities to specialize your character down whatever path you like. While The Outer Worlds lacks the full open-world experience of the Fallout series, it should still scratch that itch pretty effectively with the amount of exploration allowed on each quest. If you are a fan of RPGs or the space western genre this is not a game to be missed.
— Sean Riley
16. Cities: Skylines - Windows 10 Edition
While city planning was never a job I aspired to, you wouldn't know it from the number of hours I've poured into SimCity in my life. Cities: Skylines is the spiritual successor and it's keeping the genre alive almost single-handedly. If you haven't played a city builder game like Cities: Skylines before, it is virtually impossible to make it sound compelling. And yet, somehow, the combination of building out and then managing your city is incredibly satisfying.
You start your city from scratch on a small plot of land, simply laying out the roads and designating areas for specific types of construction, and then hopefully your population begins to build. As you hit specific population milestones, you gain new abilities and access to more land to keep building your little city into a metropolis. While building is your primary focus, running your city involves creating tax incentives to promote certain businesses and the like, all of which contributes to the success of your city.
Cities: Skylines is a beautiful game, particularly as your city grows. It becomes entertaining to simply fly over it and view all of the various buildings and the sim people going about their day. And just when you feel like you've got everything you can from Cities: Skylines, you can dip into the mods community for the game, which can completely transform the look and functionality of the game to make everything new again.
— Sean Riley
Stay in the know with Laptop Mag
Get our in-depth reviews, helpful tips, great deals, and the biggest news stories delivered to your inbox.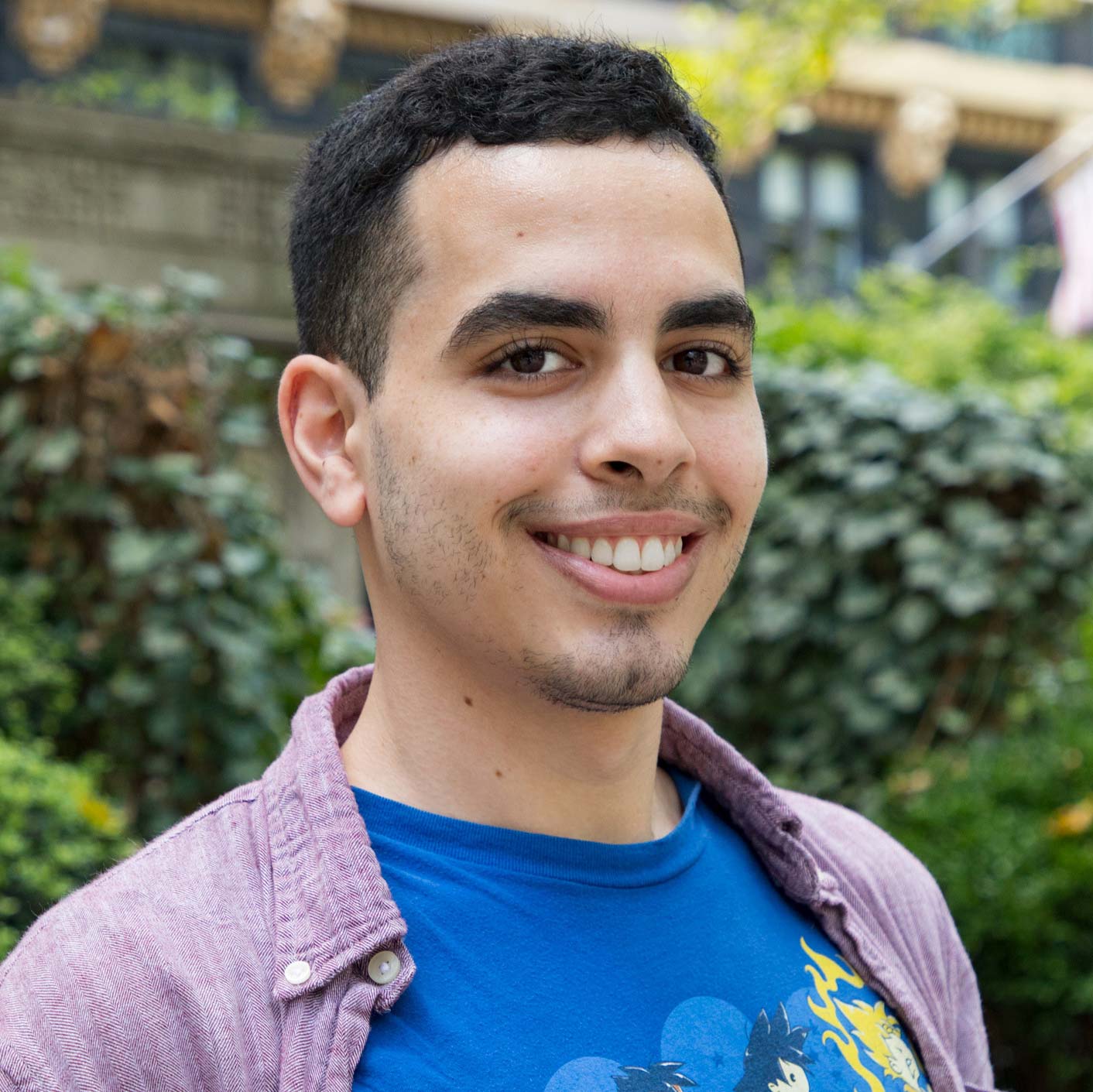 Rami Tabari is an Editor for Laptop Mag. He reviews every shape and form of a laptop as well as all sorts of cool tech. You can find him sitting at his desk surrounded by a hoarder's dream of laptops, and when he navigates his way out to civilization, you can catch him watching really bad anime or playing some kind of painfully difficult game. He's the best at every game and he just doesn't lose. That's why you'll occasionally catch his byline attached to the latest Souls-like challenge.