Not only does God of War Ragnarök meet your sky high expectations, it exceeds them with an epic fantasy tale, which is punctuated by jaw dropping production values, an addictively deep gameplay structure, tons of lore, and a beautiful, emotionally raw story that will stick with you for a long time to come.
Pros
+

Incredible production values

+

Emotionally gripping, unforgettable story

+

Greater variety of enemies and locations

+

Tons of engaging side quests

+

Smooth frame rates across both graphics modes
Cons
-

Sharp difficulty spike between main campaign and side quests

-

Emotional depth will make you cry
Why you can trust Laptop Mag Our expert reviewers spend hours testing and comparing products and services so you can choose the best for you. Find out more about how we test.
Well, you've seen the score. What else could I possibly say about God of War Ragnarök?
Every time I've given out full marks for a review, it usually comes with a week of deep thought and self reflection into whether it actually deserves this huge stamp of approval. This didn't happen for Ragnarök. In fact, this is the easiest five stars I've ever given.
You see, Sony Santa Monica could have just made something bigger and better, and called it a day. But readers of my hands-on impressions will know that I wanted something special, and this absolutely delivers.
I will try and explain why this masterpiece is one of the best PS5 games without spoiling any of it. Seriously, set some mute words on Twitter and keep away — it's awful out there.
Ragnarök is for emos
Image 1 of 3
Over the course of 32 hours focusing on the main campaign, I have cried, felt triumphant with an ever-growing sense of trepidation, and been gripped completely by elements of family dramatic excellence.
For anyone who watched the story trailer at the September State of Play, nervous that Sony had given away a lot of what is going to happen, fear not. Literally all but a couple of small scenes happen in the first 25-30% of the story, which led to the oh-so exciting question: how does the story get bigger than this?
The answer: it gets bigger than you probably anticipated. The scale of Ragnarök is turned up to points where you feel it can't go further, but god damn, the team finds a way to raise the bar.
Unsurprisingly, the plot is epic on a grand mythical scale — you (Kratos) and your son (Atreus) are on the precipice of Ragnarök, as Atreus searches for answers to the prophecy of Loki. But what I'm most besotted by is how this mythological complexity forms a grand backdrop to what is, at its core, a simple story about family.
Now that Atreus is a teenager, his character has a lot more depth that provides unique dynamics to the father/son relationship that tests their bond in real human ways. Add to that the vastly expanded cast, all with their own sets of moral questions to answer, and this seemingly mythological story packs a deep emotional core that Santa Monica hits with pitch-perfect accuracy.
And this core strength is emphasized by the great amount of attention paid to its characters — giving each protagonist and antagonist time to communicate their life purpose that drives situations to play out in the ways they do.
Ragnarök plays your feelings like a fiddle, but a well-written story needs the performances and presentation to match, which unsurprisingly this game offers in spades.
A masterpiece for the eyes and ears
The single-shot style triumphantly returns; making the entire experience feel like part of a seamless world where the story plays out in real time. It also helps that the world is so incredibly well-realized, down to every last exhaustive detail and paired with yet another orchestral score that is pure banger after banger — matching the mood of every scene with expert precision.
Now, I've seen fair critiques of this game looking "last gen" and not actually fully flexing the graphical potential of the PS5. To the point of this feedback, I get it — this is a game that has been developed for both PS4 and PS5.
But as Momo put oh so well in her opinion piece, peak technical prowess is not the be all and end all of good graphics, rather the personality and creativity behind them. It's not about what tools you have, rather what you do with them, and Santa Monica has done some incredible things.
The visual fidelity of the engine that runs God of War and the truly inspired artistry that runs in the DNA of the game's aesthetic is present everywhere. From the dense jungle forestry of Svartalfheim that feels so alive to the frozen tundra of a winter-locked Midgard that makes you feel cold just playing it, thanks to the dramatic vistas of large icicles and snow blizzards, this is one of the best-looking games you will play this year.
Beyond that, there are some visible updates to the detail afforded to players. Most impressively is facial detail. Kratos is the silent, stoic type of father that spends a lot of his time grunting. That much is obvious, and in the first game, facial animations were sufficiently detailed to demonstrate the emotions felt behind his silence.
This time round, the non-verbal communication is so much more impactful, thanks to improved animations. Those quieter, more tender moments hit so much harder and deliver that gut punch with an almost effortless, cinematic quality.
And speaking of this, I must hand out my roses for the amazing acting performances, which give every moment of epic mythology real emotional levity that your heart and mind connect with on a deep, empathetic level. It builds the ever-growing complicated relationship between Kratos and a teenage Atreus, with other characters providing a vast suite of emotions from humor to anxiety.
Beautiful violence
Kratos' core brutality remains — almost like an ultra-violent comfort blanket that's made so much better with the subtle depth provided by the haptics and adaptive triggers of the DualSense controller. But the greater gameplay depth and variety answers the common criticism of the previous iteration.
Everything (in classic sequel fashion) is bigger and better. Your move set and choice of tools for destruction have increased, the buffs and power ups (for you and your accomplice) have expanded, the enemy types have vastly increased, and with the super tight combat gameplay, this enhanced tactical layer makes it all the more captivating.
It's a true testament to Santa Monica's drive to keep your attention and remove any potentially repetitious pain points in these first few hours, which carries on throughout the many hours this game has to offer.
The beauty of the core gameplay structure is not just in its impressive combat, but also in its dramatically enhanced traversal, verticality, and interactivity with the environment. In one moment, I could be chopping enemies to pieces with my trusty Leviathan Axe, only to then use my Blades of Chaos to zip up to a platform, pick up a column, and wipe out another foe with a huge hit that would make Babe Ruth tip his cap from the grave.
Each element provides that diversity in possible approaches to the situation, but none are tacked on. Every tactical choice continues what I loved about the previous game's combat in feeling truly satisfying to pull off.
One thing I did notice, though, which does continue from God of War (2018) is the difference in difficulty between the mainline campaign and some of the side quests. I get that this imbalance is present because these optional missions are designed to extend the time you spend with the game, but it can lead to frustration if you do get used to the slightly simpler combat scenarios of the main story.
God of War Ragnarök performance
Speaking to the technical prowess of this game, I've got the benefit of being able to test this on both a PS5 and a base PS4, which I bought all the way back in 2013.
For the latest system, you get four different options, depending on what kind of HDMI standard your TV/monitor has. I tested these across both my old 4K TV (with HDMI 2.0) and the HDMI 2.1-enabled ElectriQ eiQ-32M4K144FS monitor.
Favor resolution: This runs the game at a full 4K 30 fps with no noticeable slow down whatsoever in my experience.
Favor performance: To hit 60 fps, Santa Monica utilizes a dynamic resolution that (in my experience) stays mostly at 1440p, which keeps that frame rate rock solid.
Favor resolution (high frame rate): One of Sony's best talents over its PS exclusives is the 4K at 40 fps, and Ragnarök benefits from this, too. It feels smoother than the standard 30 fps and maintains it well at a full 4K resolution.
Favor performance (high frame rate): The peak performance mode for HDMI 2.1-enabled screens. The target is 120 fps and in practice, this one produces the more varied results with an average of around 100 fps. Graphical fidelity takes a slight hit to make this happen, but that buttery smoothness makes combat feel amazing.
On the PS4, you get none of these options. But performance remains largely the same as the previous God of War: 1080p at a largely solid 30 fps. In bigger moments, that does dip down to 27 fps, but the experience on older systems is still playable and enjoyable.
Bottom line
God of War Ragnarök is every bit the unmissable blockbuster with emotional depth that you wanted it to be and (in my opinion) is an easy frontrunner for game of the year.
The almost bafflingly high levels of artistic attention to detail and polish put other AAA experiences on blast. Gameplay mechanics feel amazing, with additional intricacies and a greater variety of enemies making it feel all the more sophisticated and diverse, and each beat of the story is delivered with an emotional maturity that grabs you by the scruff of the neck and refuses to let go.
Like I said, this is the easiest five-star review I've ever given — but not because this is a perfect game. There's no such thing as a perfect game, and to base a ranking system on such a thing is a bit silly.
Rather, this gives you everything you could possibly want from a sequel and then some. While it is bigger and better, Ragnarök is also the culmination of many years of development to create another unforgettable installment in Kratos' story.
Yes, it's that special.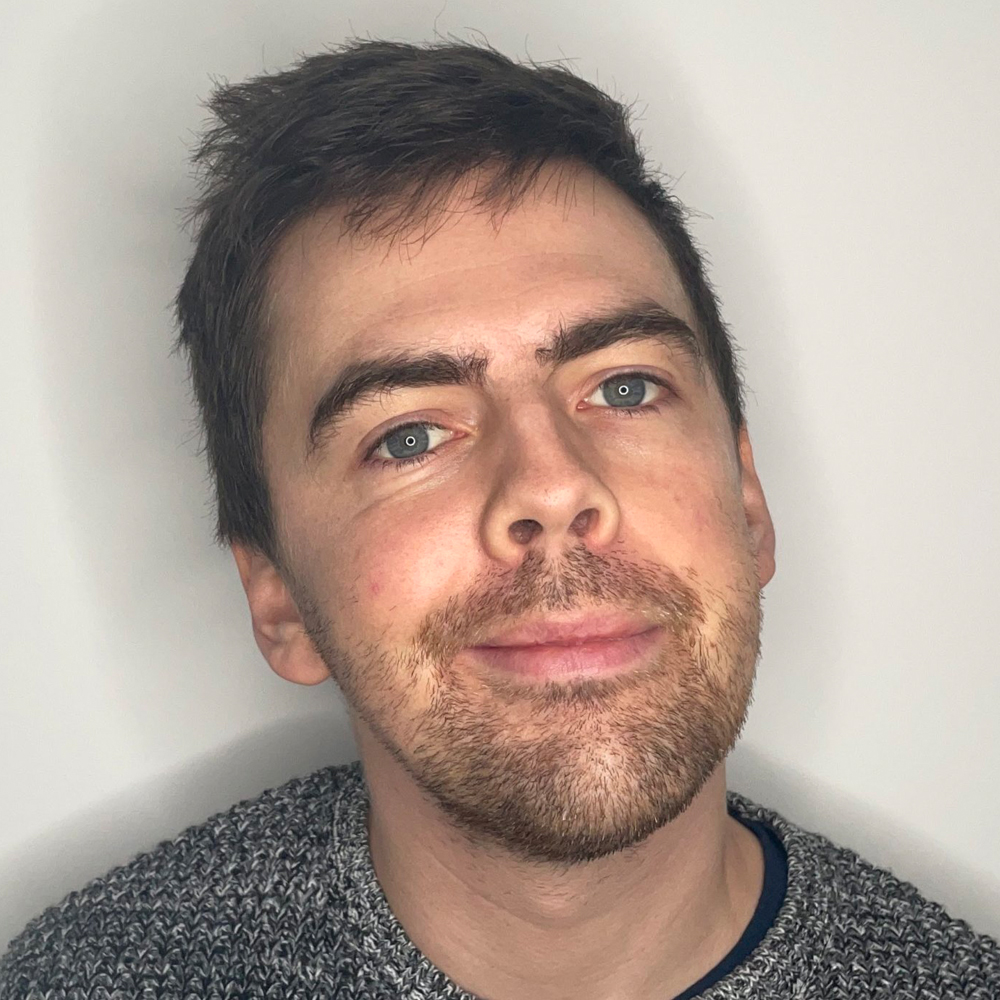 Jason brings a decade of tech and gaming journalism experience to his role as a writer at Laptop Mag. He takes a particular interest in writing articles and creating videos about laptops, headphones and games. He has previously written for Kotaku, Stuff and BBC Science Focus. In his spare time, you'll find Jason looking for good dogs to pet or thinking about eating pizza if he isn't already.