Best PC games 2023: What we're playing now
Here are the best PC games, from high-fantasy action to first-person shooters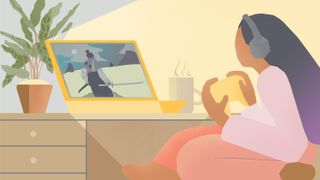 (Image credit: Kassia Rico)
The best PC games come in all shapes and sizes, from massive open-world AAA titles, like Elden Ring, to small but immersive indie games, like Disco Elysium. But, given the 500-plus games you're likely to have between your Steam and Epic Games Store library, how do you know which to play first? That's where we come in with a list of the best PC games we're playing right now.
Laptop Mag kicked off its best PC games race nearly three years ago now with our gaming reviews program, in which we test how games perform on PC. You can read about my romantic journey in Stray Gods.
Don't count out our Xbox Series X and PS5 coverage either, as we were able to review both consoles and the accompanying games when they launched. If you're looking to get into streaming, check out the best and worst of Elgato's streaming tech.
See our recent Diablo 4 piece. And if you're interested in hearing me rant about how random encounters in RPGs are actually good — click away.
If you're into pen and paper games, check out our best virtual tabletop software page. (And our DND tips if you need help). In our System of the Stars piece, we meet the therapist using videos games to teach mental health.
We know that the best PC games out there rank in the thousands, including games like Divinity: Original Sin 2, Doom and Minecraft, but we can't list all of them. So, these are the best PC games we're loving right now (this list isn't ranked from best to worst).
What are the best PC games?
Why you can trust Laptop Mag Our expert reviewers spend hours testing and comparing products and services so you can choose the best for you. Find out more about how we test.
Despite everything that's going on right now, we've had a few strong years for PC gaming. The game of the year that jumps right to mind is Elden Ring. Elden Ring offers the most potent sensations of grandeur I've experienced while exploring an open world. Its immense scale and sense of freedom contrasts wonderfully with the terrors that linger throughout its derelict plains. Additionally, FromSoftware presents a robust mechanical evolution to its Soulsborne formula, providing an unmatched level of character diversity, allowing the player to tackle the many creatures of this world in whatever fashion they please.
Marvel's Midnight Suns -- its Saturday morning cartoon-esque plot disguises what is an immensely satisfying tactical strategy game with interesting RPG elements that keep you hooked for hours on end. Looking for some classic FPS goodness? Call of Duty: Modern Warfare 2 is a new high for the franchise that was sorely needed. Gameplay is as swift as ever, the arsenal of weaponry at your disposal is tantalizing to use, and the overarching tactile feel of the game compels me to play "just one more round" in multiplayer.
Outside of 2022, there are amazing PC games, like The Witcher III: Wild Hunt (fantasy adventure), Sekiro: Shadows Die Twice (how to die simulator), Fortnite (battle royale) and Rocket League (competitive sports?). Just last year, Gears 5 (cover-based shooter), The Outer Worlds (first-person RPG) and Mortal Kombat 11 (fighting game) kicked so much ass that they made it on our games of the year list. Some of our personal favorites are Monster Hunter: World (action RPG) and Beat Saber (VR rhythm game).
The best PC games you can play today
It's commonplace to experience periods where we feel detached from something we love for one reason or another. I haven't been in a gaming mood since October, 2022. Even after starting beloved titles like God of War: Ragnarok, Ghost of Tsushima, and Dead Space 2, nothing was sticking and I hadn't beaten a single game since. Then Hi-Fi RUSH dropped.
Hi-Fi RUSH had me fall in love with the medium all over again, but its ability to reinvigorate my perception of gaming doesn't just boil down to it being great; it's because I have never played anything quite like it. From its phenomenally expressive cel-shaded aesthetic and adorable animations to an exhilarating sense of rhythm complimented by awesome hack-n-slash combat, this is an experience few will never forget. Best of all, it's wrapped up in a shell that brings me back to cartoons of the early 2000s while fundamentally reminding us of the best 3D games from the earliest iterations of the medium.
Hi-Fi RUSH is one of those rare gems that ignites a thought, making us realize that video games can be so much more than what they are now. Tango Gameworks knocked it out of the park, and I cannot recommend it enough. It easily sits among the best PC games and best Xbox Series X games.
- Momo Tabari
See our full Hi-Fi RUSH review.
Elden Ring isn't as groundbreaking as Demon's Souls was, nor is its world as imaginative as Bloodborne's Yharnam. Instead, this is an amalgamation of the many things we love and expect out of FromSoftware, tossed into an open world packed with breathtaking sights and exciting encounters. It's also the team's most intricate RPG yet, offering immense build diversity and a slew of captivating quest lines.
If you were hypnotized by the wondrous curiosity Breath of the Wild evoked in 2017, The Lands Between will similarly bind you. It's a shame the experience is weighed down by bland mini-dungeons, rehashed boss fights and passable enemy diversity, but these faults are redeemed by the grandest moments this series has to offer.
Elden Ring is FromSoftware's latest flawed masterpiece. While far from perfection, it's the best open world game I've played and a substantial contender for game of the year.
- Momo Tabari
See our full Elden Ring review.
After the Metallica-laden announcement trailer, I was insanely hyped for Marvel's Midnight Suns, and in my first 15 hours of playing this game, developer Firaxis has mostly matched my level of excitement.
The XCOM and Civilization developers jumped into the Marvel ring with a strategy game that adds an interesting RPG twist into the recipe for extra flavor. Now, hype aside, I was curious how superhero battles would translate into a card-based tactical world — turns out it does so really well.
Marvel's big blockbuster characters enter a unique game that busts the usual action adventure formula, to scratch a particularly niche itch that will make many strategy gamers happy.
— Jason England
See our full Marvel's Midnight Suns review.
Tiny Tina's Wonderlands feels like the work of a think tank specifically tasked with getting Rami Tabari to fall in love with this Borderlands spin-off. I've played Borderlands before and I've never been a fan — it just didn't click with me, but Wonderlands absolutely works for this D&D addict.
From the detailed character customization and creative classes to the mish-mash of Dungeons & Dragons inside jokes and the addition of spellcasting, Tiny Tina's Wonderlands is practically everything I wanted from Gearbox. It's not perfect; there are some glaring issues with the inventory and item systems. I also would have preferred a true open world, but when I'm not playing Tiny Tina's Wonderlands, I'm thinking about Tiny Tina's Wonderlands.
— Rami Tabari
See our full Tiny Tina's Wonderlands review.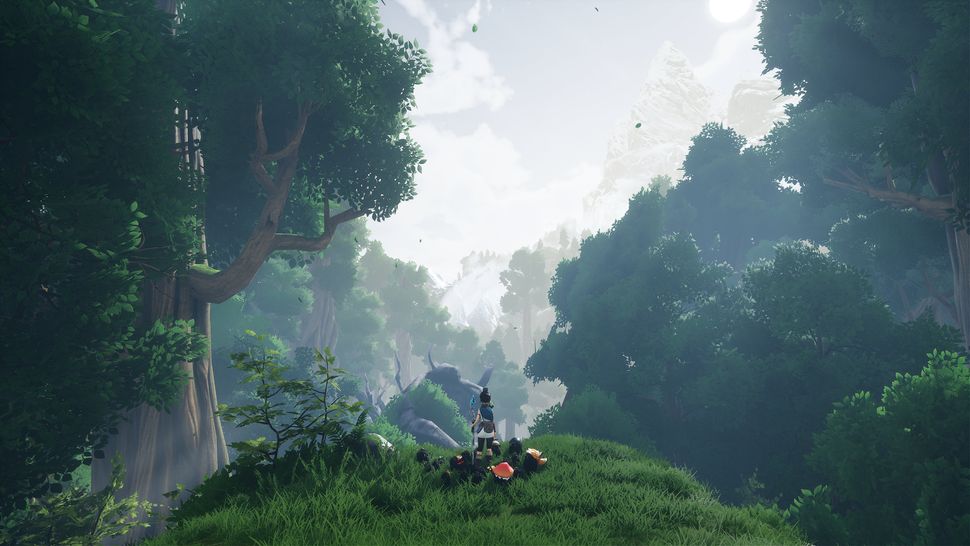 Kena: Bridge of Spirits is Ember Lab's first video game release, recently launching on PS5 as a console exclusive. Its excellent Pixar-esque animation took the PlayStation community by surprise when it was revealed at Sony's Future of Gaming conference. But with any studio's first big title, skepticism was brewing regarding the state of the gameplay itself.
While the experience is admittedly rough around the edges, Kena: Bridge of Spirit's greatest asset is its heart. The warm smile that washes over Kena's face as she gently greets the adorable creatures of the forest carries the weight of a mountain. Corruption robs the world of its tender hue, and as the player watches its color slowly return, a powerful fulfillment washes over them. The world's dwindling state tells a story; the history of the people who lived here, how their lives were taken from them, and the ways in which there's still beauty to be found in the destruction.
Amidst Kena's palpable spirit is a phenomenal, authentic Balinese soundtrack, a tight combat system, incentive to explore its lurid forests, and a warm, gorgeous world. Kena: Bridge of Spirits is a familiar experience, but its soul is far stronger than many of the titles it takes inspiration from. It's easily one of the best PC games of the year.
— Momo Tabari
See our full Kena: Bridge of Spirits review.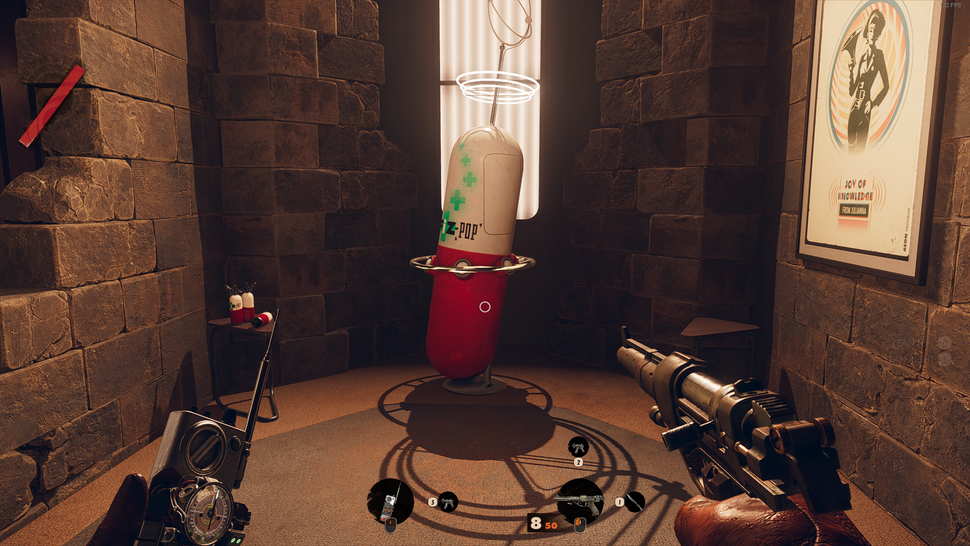 Deathloop is like a chaotic, violent melange of Groundhog Day, a dash of My Super Ex-Girlfriend, and favorite game of all time, Dishonored. In fact, Arkane Studios is the talented team that brought us the latter and they're the same folks who worked on Deathloop — and the similarities are striking. Deathloop delivers all the beloved aspects of Dishonored: supernatural abilities, dual-wielding fighting styles, gritty, explorable worlds, and merciless, annoying enemies who call the whole damn town for backup.
However, Deathloop offers a more modern twist, ditching stuffy ol' 19th century royal protector Corvo for au courant Colt who's got a colorful, snide personality à la Samuel L. Jackson and hilarious quips that make you chuckle. With Colt's on-edge temperament and affinity for cursing, he's one step away from yelling, "Enough is enough! I've had it with these [expletive] time loops on this [expletive] island!"
As you step into Colt's shoes for the first time, you're just as clueless as he is. You, too, are trying to collect all pieces of the puzzle to create the big picture of what the hell is going on here and how you're going to put a stop to this maddening time loop.
— Kimberly Gedeon
See our full Deathloop review.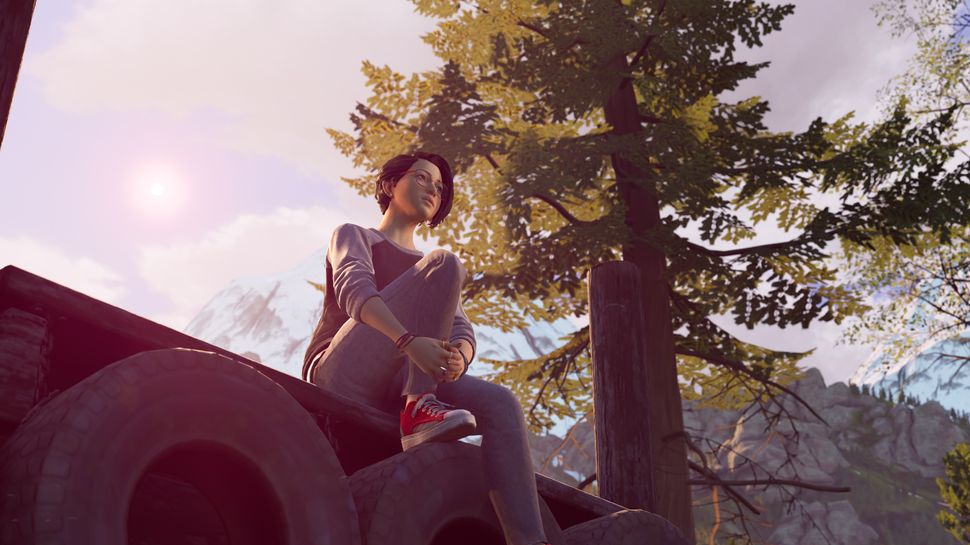 I never played a Life is Strange game, so my interest wasn't piqued when True Colors was announced, that is, until I saw the trailer. I did a double take when I saw that the protagonist, Alex Chen, had the singing voice of mxmtoon, a pop artist who I happen to be a fan of. Then I was introduced to Haven Springs, an adorable small town in Colorado, and boy, am I a sucker for small towns. But I took the plunge only after meeting Alex.
I can say now that Alex is a beautifully written character. I connected with her on a level I couldn't come close to with most real people. What initially drew me in was her power as an empath. Recently, I have begun regarding myself as an "empath," someone who strongly feels the emotions of those around them. In other words, I consider myself emotionally intuitive. I've spent a long time walking on the eggshells of those around me, so I can tell when they crack -- I know when people are hurt inside. When I first saw Alex's power visualized on screen, and how another person's emotions affected her, a thread was immediately formed between her and me.
Life is Strange: True Colors feels as if it was made for me. I love the characters, the story, the choices and everything in between. I fully immersed myself in this world, and became Alex Chen when I made each of those choices. I was ruthless when I had to be, kind when I could be, and badass 100% of the time. Life is Strange: True Colors is hands down one of the best PC games.
— Rami Tabari
See our full Life is Strange: True Colors review.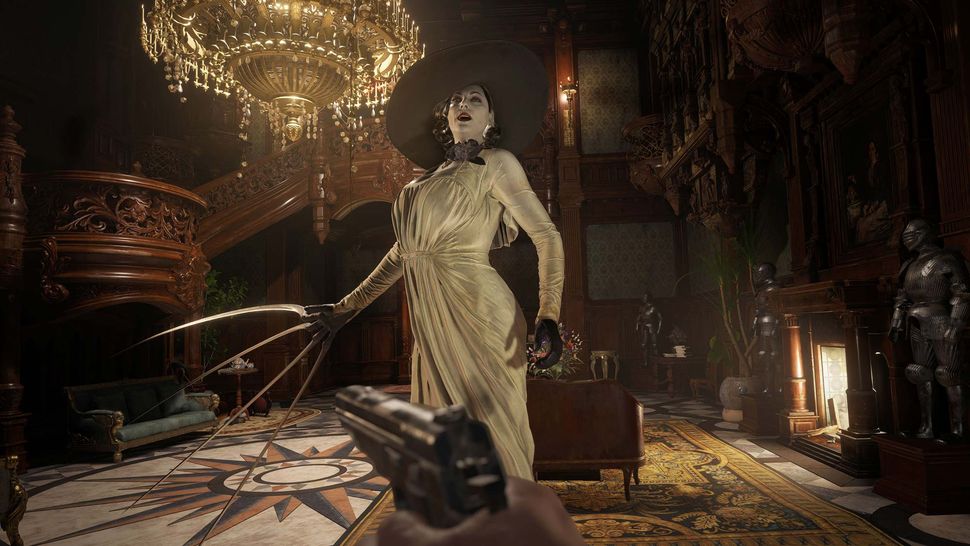 When a new Resident Evil game rolls around, there are certain expectations the critically-acclaimed action-horror series meets, and while Resident Evil Village hits some of them, it breaks others.
From a gameplay perspective, Resident Evil Village is essentially the love child of Resident Evil 4 and Resident Evil 7. Narratively, however, Capcom managed to flip the isolated plot of Resident Evil 7 and spin it into the fairy tale-esque story that we get from Resident Evil Village. It's like watching a fantastical gothic horror film unfold.
The deeper the story goes, the more invested I became in the journey, and that's sort of rare for a Resident Evil game, as most are cheesy and revolve around a convoluted plot, but Resident Evil Village is rather simple in its objective. And thus, it's easy to connect with, and while the protagonist, Ethan Winters, can be as bland as a bag of bricks, he's arguably one of the most relatable characters in the Resident Evil universe.
As a result, Resident Evil Village is easily one of the best PC games available right now.
— Rami Tabari
See our full Resident Evil Village review.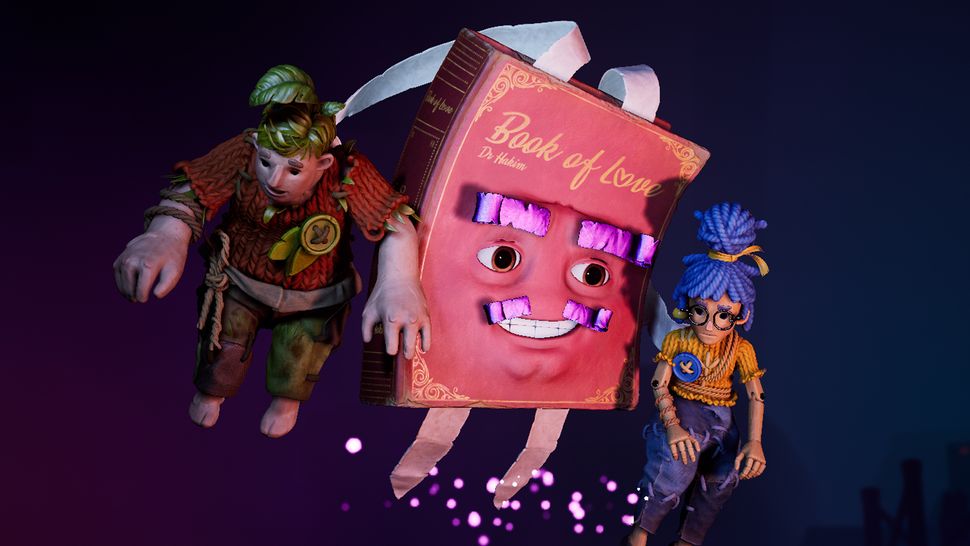 It Takes Two is the essential co-op experience, presenting an amalgamation of mechanics and designs originating from the most revered multiplayer genres. It refuses to let the player rest, barraging them with plenty of excellent ideas. Although not every one of these ideas stick, they always feel different enough to justify their existence.
Both narratively and mechanically, the game expects the player to travel a mile a minute as they explore new worlds, gain new abilities and decipher clever puzzles. As a cherry on top, all of this is set to an adorable backdrop featuring a bickering couple pushed along on their journey by an irksome book of love.
— Momo Tabari
See our full It Takes Two review.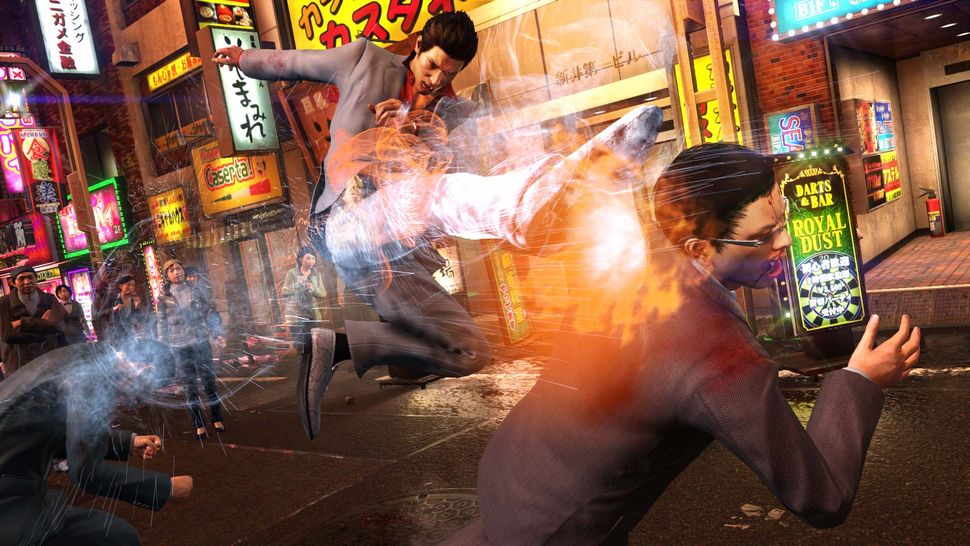 Yakuza 6: The Song of Life is Kazuma Kiryu's swan song, so it was hard not to scrutinize it more than previous entries in the series. It also had the honor of being the first title in the series designed solely around the PS4 hardware when it first debuted. With so many new fans meeting Kiryu for the first time at the beginning of his adventure with the smash hit release of Yakuza 0, it seemed almost too soon for Yakuza 6 to arrive when it did. After all, we were just getting to know him.
Yakuza has been a cult hit for years now, but it wasn't until Yakuza 0 that the series started to resonate in the west. Because of its blossoming popularity, much of the Western audience has a vastly different perspective on the franchise. New fans love Kiryu and Yakuza because, well, they're excellent games. However, many don't have the years of history with the franchise as longtime fans do.
As a result, Yakuza 6 ran the risk of alienating one of the two crowds especially since those who started the series with Yakuza 0 likely haven't had the time to play through each game yet. Thankfully, Yakuza 6 manages to strike a fantastic balance. It fills new players with the information they need from past titles without being so referential as to alienate those who have already played through previous Yakuza games. And now that the game is on PC, it opens the floor to more fans around the globe.
— Brittany Vincent
See our full Yakuza 6: The Song of Life PC review.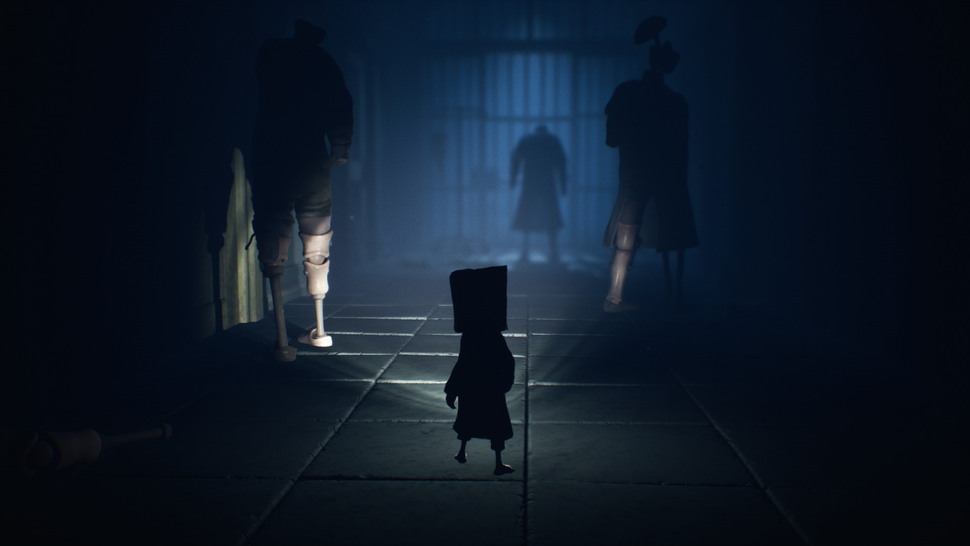 Not only does Little Nightmares 2 elicit explosive emotions with its challenging levels (nothing is more frustrating than failing to escape a monster by a razor-thin margin), but it will knock you off your seat with scream-inducing jump scares and exhilarating chases that require parkour expertise.
From heart-tugging "oh, no!" moments to repeating levels a zillion times, the Bandai Namco-published IP had me on the verge of tears more than I'd like to admit. Little Nightmares 2 is an infuriating game, but once you finally escape that relentless enemy without dying for the umpteenth time, a euphoric rush of fulfillment takes over and neutralizes the frustration-filled fury that made you want to flip a table. Little Nightmares 2 is like a toxic relationship; it drags you through a turbulent rollercoaster of emotions, but you're not ready to hop off because it's far too thrilling.
— Kimberly Gedeon
See our full Little Nightmares 2 review.
MultiVersus is a free-to-play brawler mashing together Warner Bros' cartoons, movies, TV shows, and comic books. Whether you're a fan of Looney Tunes, Game of Thrones, DC Comics, Steven Universe, Adventure Time, Scooby Doo, Tom & Jerry, The Iron Giant, and mostly recently, LeBron James, there's so much to love in this ridiculous cluster of beloved characters.
There's no denying that MultiVersus has opened with an awesome roster, but the most important question is whether or not the game is fun. And although it's far from perfect, the greatest compliment I can give MultiVersus is that it is more than capable of filling in the shoes of Super Smash Bros. This is the most excited I've been for the future of a brawler in a long time, and it is easily the best Smash-inspired game I've played.
- Momo Tabari
See our full MultiVersus review.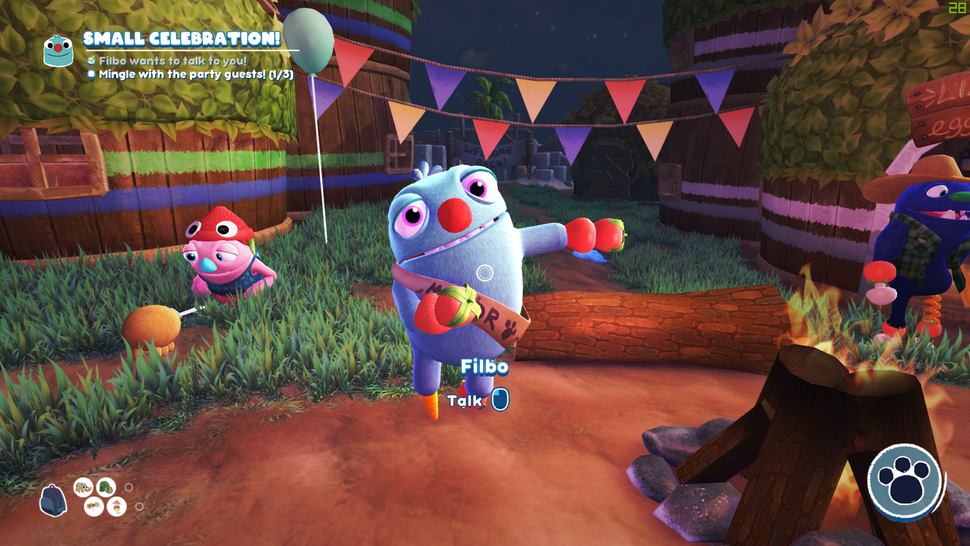 Bugsnax is the game we need going into 2021; a reminder that creativity can cure. While the concept borrows from other materials, the execution is wildly original. But that's no surprise; Bugsnax is the latest creation from Young Horses, the studio behind the hilarious and bizarre adventure game Octodad.
This latest release is larger in scale than the studio's previous games, and I'd argue it's more successful, if not quite as memorable. Bugsnax is an easy game to enjoy, but difficult to describe. It takes you on a whimsical adventure in which your goal is to capture Bugsnax, half-snack, half-bug creatures, using various tools and techniques. Doing so helps you uncover the mysteries of Snaktooth Island where the game takes place. Along the way, you'll encounter a cast of characters brilliantly brought to life by excellent voice acting.
Bugsnax is an easy game to recommend for players of all ages. It blends a Pixar-worthy narrative with challenging puzzles, a compelling mystery and interesting characters — but it is the unconditionally innocent whimsy that will put a helpless smile on your face.
— Phillip Tracy
See our full Bugsnax review.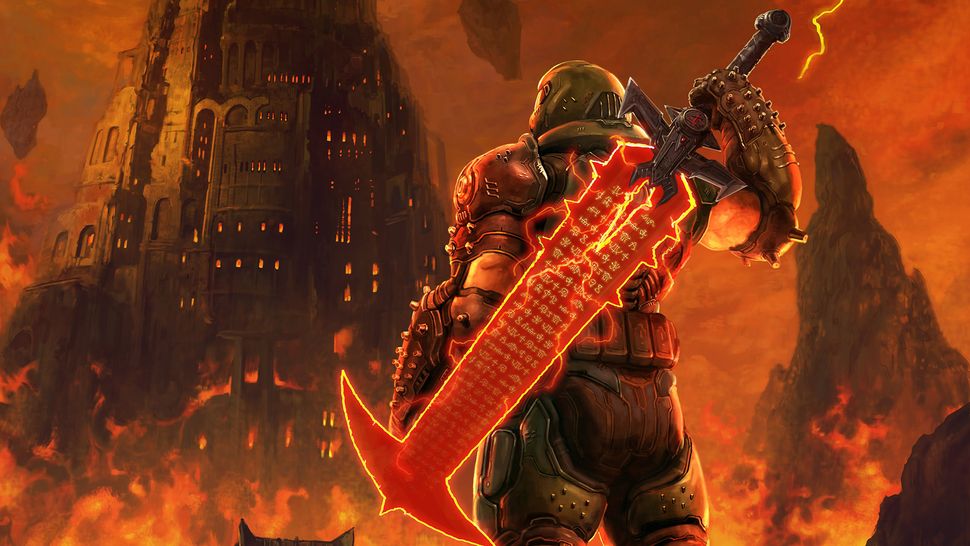 Exploring Doom Eternal's wicked hellscape is far more delightful than one would expect in a game that boasts brutality and violence. Players travel through futuristic alien worlds, metropolitan cities torn asunder by demonic corruption, and gigantic buildings taking inspiration from Renaissance-era architecture. Further heightened by its extensive color palette, Doom Eternal's environments are so staggeringly beautiful that every moment requires time to reflect and appreciate the sights.
Doom Eternal understands the franchise too well, getting so wrapped up in its own memes that it's often difficult to engage with its more serious moments. As muddled as the story is, it quickly takes a backseat, wasting no time throwing the player into the demon-slaying action. Thankfully, the narrative builds toward the latter half and wraps things up in an epic fashion.
— Momo Tabari
See our full Doom Eternal review.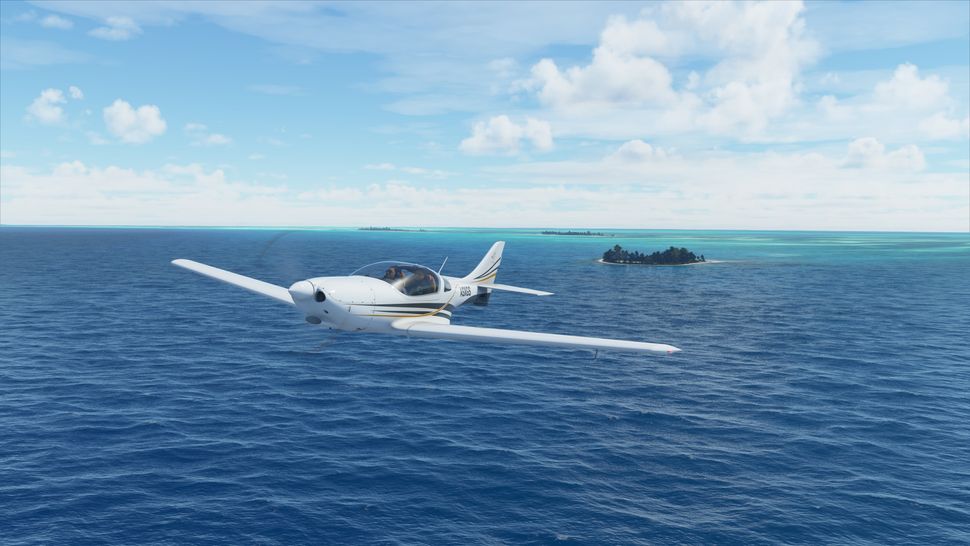 Microsoft Flight Simulator — a visually striking, breathtaking virtual experience that launches you into Earth's vast skies — will have you singing Nelly Furtado's "I'm Like a Bird." You'll be captivated by Bora Bora's stunning paradise of aquamarine lagoons. You'll be enthralled to spot the vegetation-covered, limestone cliffs of Thailand. You'll be wowed by the colorful and bulbous cathedrals of Moscow.
"I don't know where my soul is! I don't know where my home is!"
As skydiver Felix Baumgartner once said, "Sometimes you have to go up really high to understand how small you really are." Planet Earth seems boundless in Microsoft Flight Simulator, from the deep coastal fjords of Norway to the majestic baobab trees of Madagascar. Despite Earth's vast expanses, Microsoft has managed to stuff Bing's massive satellite data of Earth — all two petabytes of it — inside this hypnotizing game, leaving simmers feeling awestruck by the sheer number of cities (over two million) that one can visit.
With what seems like an infinite number of locales to explore, you'll never get tired of Microsoft Flight Simulator.
— Kimberly Gedeon
See our full Microsoft Flight Simulator 2020 review.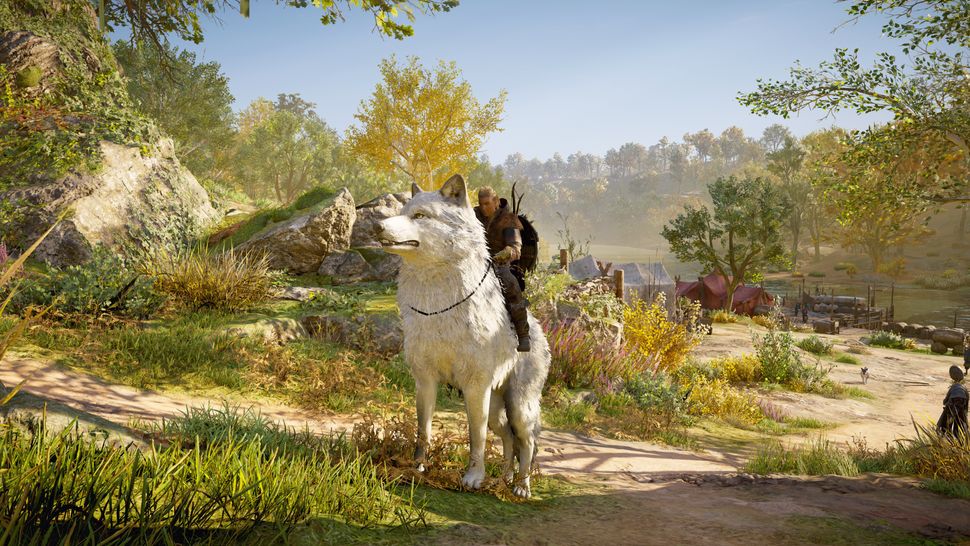 Assassin's Creed Valhalla is my first AC game since Unity, so I didn't get to experience the RPG transformation that took place in Origins. I've only dabbled in Odyssey, so I really didn't know what to expect with Valhalla. The pessimist in me thought I would find a bloated, aimless open-world action RPG, but what I actually found was something more carefully crafted.
Don't get me wrong, Valhalla has its fair share of issues, and it doesn't really keep up with other big action-adventure RPGs currently out there now or launching soon. However, the moment that Assassin's Creed Valhalla clicked with me was when I roamed the lively snowy peaks tops of Norway and randomly encountered the Elk of Bloody Peaks only to go axe-to-antler with it at the edge of a glowing pool of water on a mountaintop. It was immersive and magical.
Between its fun combat and stealth mechanics, immersive exploration and gorgeous world design, Assassin's Creed Valhalla is a great game if you find it on sale. At a lower price, I could see Valhalla being one of the best PC games to play.
See our full Assassin's Creed Valhalla review.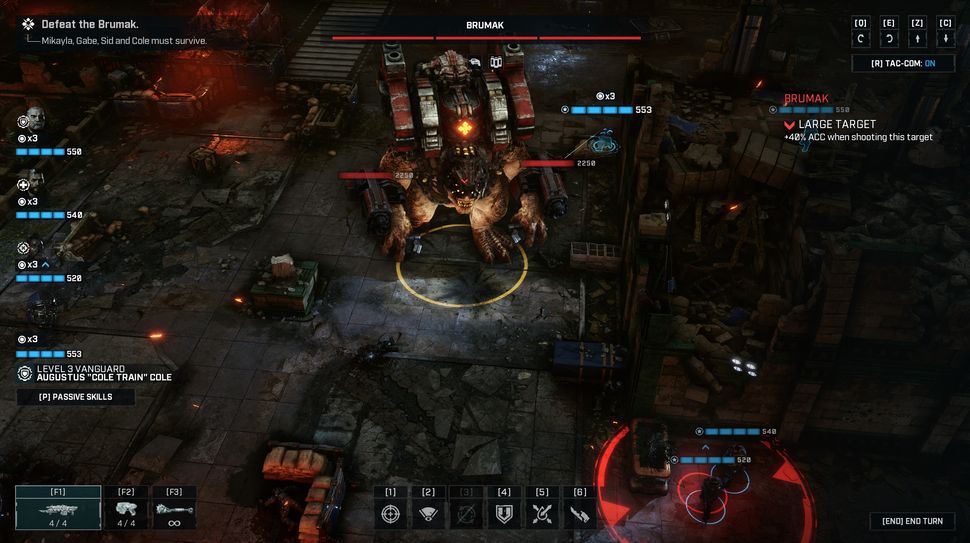 Gears Tactics looked kind of silly when the trailer first dropped at E3, but it should have been apparent then that a Gears of War-meets-XCOM game is a match made in blood, guts and glory. The turn-based strategy combat works well for Gears because it's a cover-based shooter, so technically the format is the same, except you can plan out your moves more tactically.
What Gears Tactics brings to the table apart from thoughtful turn-based mechanics is how well the developers Splash Damage and The Coalition approached cosmetics and character creation -- everything is free from both currency and gender. Even diving into the settings proved to be fruitful, as I discovered a wealth of performance and accessibility settings.
While I enjoyed the gameplay, the story failed to immerse me into its pre-Gears universe. I played 8 hours before reaching an interesting plot point. Despite that, for the gameplay alone, Gears Tactics is one of the best PC games you can play right now.
— Rami Tabari
See our full Gears Tactics review.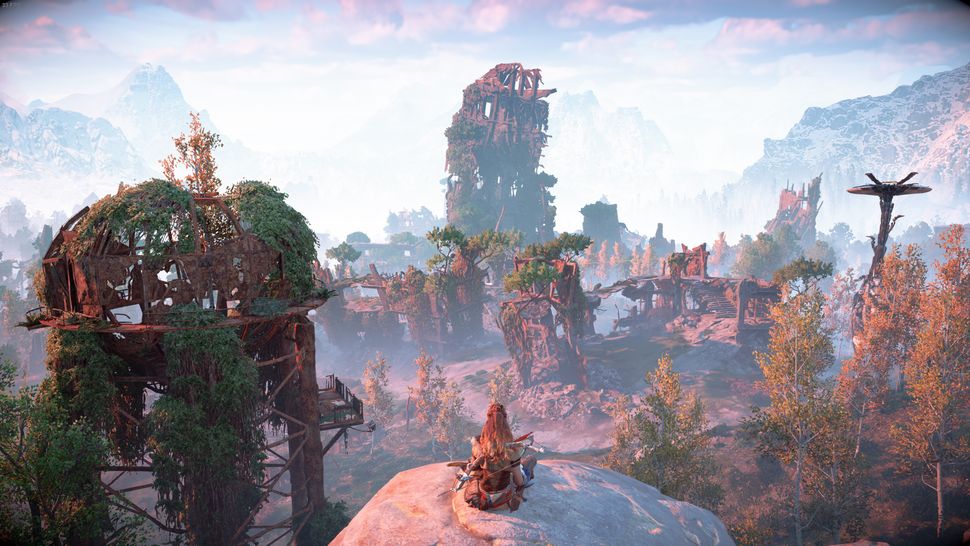 Horizon Zero Dawn is a phenomenal game. If you missed Guerilla's critically acclaimed RPG back in 2017 and have strong enough hardware to handle the poorly optimized mess that is this PC port, I would recommend picking it up on a very deep sale.
Horizon Zero Dawn drops the player in a large open world to scavenge materials, hunt beasts both robotic and organic, and craft an arsenal of elemental weapons and armor. The game's already dangerous lands became even more threatening as I played on Ultra Hard, which often forced me to sneak through environments to avoid its lengthy catalog of fierce machines. Because many enemies had the potential to devastate me in a single hit and set me back by up to 10 minutes of progress, I found most encounters to be deeply horrifying.
This design philosophy emphasizes how unexpectedly gorgeous the end of the world can be. Stories revolving around a planet void of life are plenty compelling for sure, but Horizon Zero Dawn perfectly understands how to best illustrate what will actually happen once nature reclaims the Earth.
— Momo Tabari
See our full Horizon Zero Dawn review.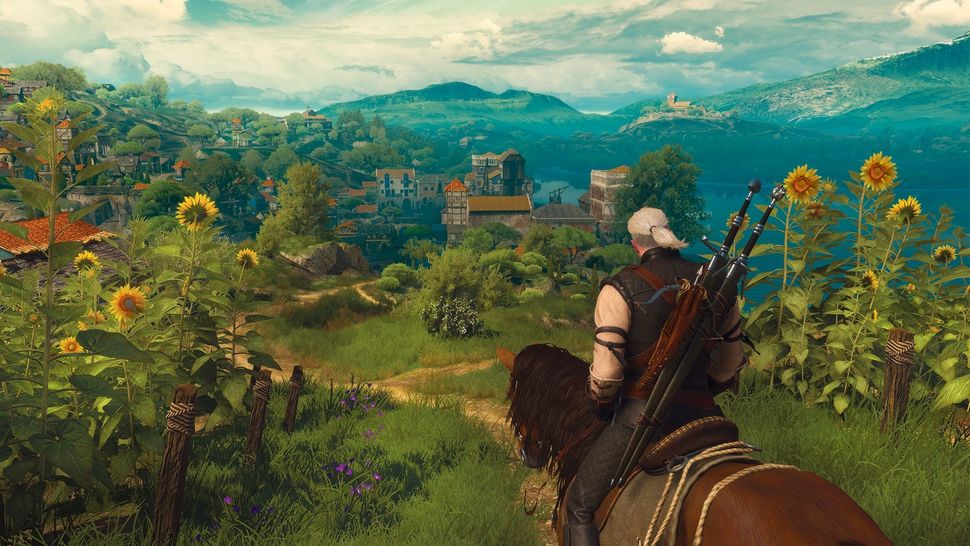 Coasting off the popularity of the Netflix show "The Witcher," CD Projekt Red's trilogy of Witcher games is enjoying a resurgence. And The Witcher III: Wild Hunt is not only by far the best in the series but it's also one of the best PC games to date. The final chapter in Geralt of Rivia's video game adventure offers all the sword wielding and spell casting you'd expect, with plenty of dialogue and morality trees, along with a massive bestiary of mythical creatures to fight.
In the final entry, you're on the trail of a grown up Cirilla, on the run from the titular Wild Hunt. Along the way, you'll meet series favorites, including Triss, Dandelion (Jaskier) and, of course, Yennefer of Vengerberg. So, toss your coin (and several hundred hours of your life) to your Witcher and play through a fun, engaging story.
— Sherri L. Smith
See our full The Witcher 3 retrospective.
How to choose the best PC games for you
Choosing the best PC games you'll enjoy most comes down to what you're looking to get out of the game. Are you looking for a well-written story? The Witcher III: Wild Hunt is a safe bet. Or maybe just a fun multiplayer experience? Try Fortnite. If you want something that focuses on gameplay, you could always try out the VR rhythm game Beat Saber.
There's also genres and gameplay styles to consider. Do you like first-person shooters? Apex Legends might be for you. Or are you into third-person action games? If you can take challenging difficulty, then Sekiro: Shadows Die Twice is a good choice. For a third-person cover-based shooter, none master the form more than Gears 5. If you're looking for a hyper-realistic third-person western to play, then Red Dead Redemption 2 has your name written all over it. A fighting game fan? Look no further than Mortal Kombat 11. There are thousands upon thousands of games out there, you're bound to find something for you.
We also have a list of game hubs that are keeping track of the most anticipated games coming down the road, including:
How we test the best PC games
While we haven't reviewed or tested every single game on this list, we have played them and recognize which ones belong here. However, for the ones we have reviewed, we test how they perform on a PC.
First, we benchmark the game on a laptop to see how it runs, and then we dive into any bugs or glitches we experienced during gameplay. We also rate what kind of graphical settings the game has. For example, some games give you one option for overall graphical quality, while others will go all out and offer twenty different settings for each graphical component that makes up the game. For each game we also dive into the minimum and recommended requirements, so you know exactly what kind of laptop you need to run it. As an added bonus, we also detail what launcher the game is on, since that is a contributing factor for someone buying a game (although, it really shouldn't be).
Stay in the know with Laptop Mag
Get our in-depth reviews, helpful tips, great deals, and the biggest news stories delivered to your inbox.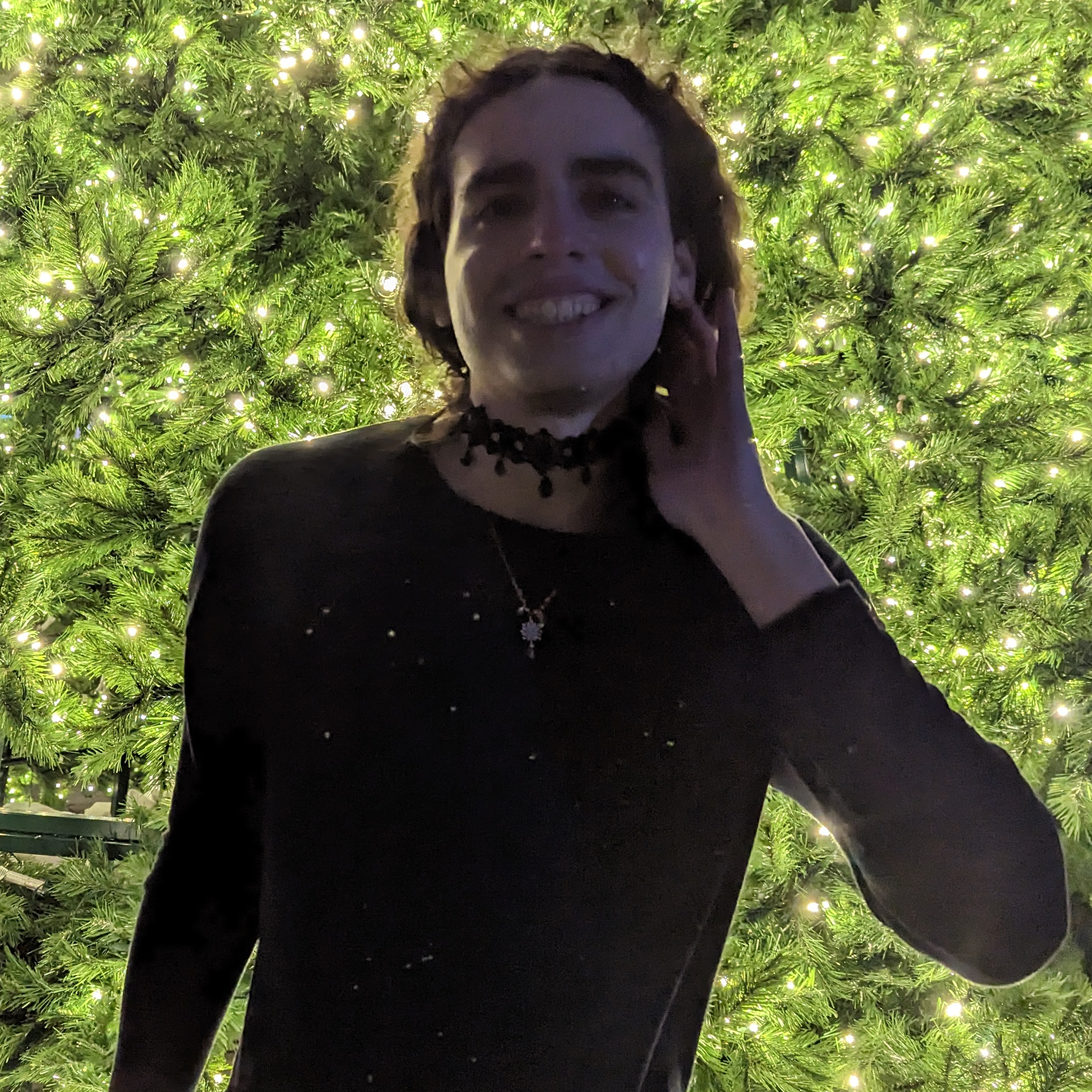 Self-described art critic and unabashedly pretentious, Momo finds joy in impassioned ramblings about her closeness to video games. She has a bachelor's degree in Journalism & Media Studies from Brooklyn College and five years of experience in entertainment journalism. Momo is a stalwart defender of the importance found in subjectivity and spends most days overwhelmed with excitement for the past, present and future of gaming. When she isn't writing or playing Dark Souls, she can be found eating chicken fettuccine alfredo and watching anime.