Forza Motorsport gets a lot right — from its impressively realistic sim racing physics paired to a great driving gameplay loop that encourages pushing yourself harder, this is a fantastic racing sim. Single player could be longer, and there are certain points where the game takes itself a little too seriously, but if you love racing, you will certainly love this too.
Pros
+

Impressive racing simulation physics

+

A mountain of car customization options

+

Rewarding gameplay loop

+

Deeply addictive multiplayer

+

Impressively human AI…
Cons
-

…provided you keep the difficulty high

-

Not for casual racers

-

Limited single-player career

-

Lacks a sense of humor
Why you can trust Laptop Mag Our expert reviewers spend hours testing and comparing products and services so you can choose the best for you. Find out more about how we test.
It's been 18 years since the first Forza Motorsport, and much like Gran Turismo, the series has had its ups and down. But as Gran Turismo 7 gets its second wind with a wave of updates, new cars and additions to the campaign, Turn 10 has brought the heat with simulation physics and a driving model that pips Polyphony to pole position.
That's a bold claim, but I have to be honest. Behind the wheel, this game feels better. I'm not talking about complete sim accuracy here. I'm talking about the thrill of getting to learn every car's characteristics and pushing it to the absolute limit, which is going to take a while given just how dense this game seems.
Since we're talking about a Forza game (and given how the seventh iteration went downhill over a longer period of time because of the quality of multiplayer), we have to ask the obligatory questions. Is the single player varied and engaging for those who don't want to play online? Does multiplayer encourage a far higher standard of clean driving than games of its past? And does this step up to the motorsporting magnificence of Gran Turismo 7?
In short, pretty much, hell yes, and almost. Let me explain.
Life imitates sim (sort of)
One thing I've realized while dabbling in the world of sim racing titles (such as Assetto Corsa) is that at this tier of title, the actual physics of the sim are an artform.
Forza is not necessarily the most accurate — moments like feeling the back of a front wheel drive car start to kick out when it should be more grounded will leave you scratching your head. The same can be said for its competition too, with Gran Turismo 7 varying widely from all too easy to punishingly hard when it comes to accelerating out of corners.
In sim racers that are built to be a little more welcoming to new players than the brutal likes of iRacing, it's about finding that balance between realism and reward. It's about giving you an ever-evolving challenge that comes from finding the limits of every car in a realistic sense while not making it wholly inaccessible. This is something that Forza absolutely nails, and you are going to love taking any one of the game's 500 cars out for a spin.
Now, before I dive into this, it's worth noting that I tested this game using both a controller, and my Logitech G923 wheel. On its default settings, the wheel experience feels…fine. Nothing really to write home about, as you don't really get the detailed feedback through the wheel that you'd need to get an impression of when you're pushing the car a little too hard.
However, you're going to want to dip into Advanced Wheel settings, turn that Wheel Damping Scale down about 20 points, and crank that Road Feel Scale up to max. The end result is one of the best sim experiences I've had in a long time — real depth to each piece of haptic feedback, as the corner curbs reverberate through the wheel, and a real feel for how the tires are reacting to your inputs.
With reworked tyre modeling that packs eight points of contact and a 60Hz refresh rate impacting the geometry of each wheel, you feel so much more at one with each car than you did with Forza Motorsport 7.
Every car has a different personality, and once you get over the hump of thinking "wow, this Porsche 911 is going to kill me," through the rewarding practice and time attack modes, the euphoria of nailing a corner combination cannot be matched by GT7.
On top of that, the 20 rebuilt circuits (both real and fictional) have been given a new lease on life with 24-hour day/night cycles, a dynamic weather model that makes a significant impact, and track evolution as competitors put rubber down that you can really feel over time.
To finish off the whole puzzle, competitor AI in single-player provides a far more intriguing challenge than on PlayStation's competing sim. Polyphony did progress beyond giving you a standard column of cars to overtake, but Turn 10 has worked hard to provide AI that gives the grid a wide array of skill levels and reactivity to what you're doing on track.
Rather than being punted off by a robot car for going for the ol' switcheroo in GT7, cars will be cognizant of your position and give you the fair space to accelerate within.
Put simply, racing here feels more grounded, rewarding, and human. You're going to love it.
Bursting at the seams?
I've made glancing hints towards this, but with 20 circuits and 500 cars, there's a huge buffet to dine on for racing fans. To tuck in, you'll be working your way through the single-player campaign that is a little short in nature when compared to what is on offer in Gran Turismo 7, alongside a ton of featured multiplayer events, 1-on-1 racing, time trials, and a free play feature.
While that campaign may feel slightly small, the real beauty comes through the on-track gameplay elements. Gran Turismo 7 doesn't come close to how Forza is able to break down a track into sequences and tie it all together with a car XP system that is immensely rewarding.
Sure, in Polyphony's game you live and die by the stopwatch, and that much is the same in Turn 10's efforts. But seeing your rating out of 10 around every corner, shaving off a couple hundredths of a second in sequences, and the encouragement you get from this system to experiment with how far you can push the car is going to make gaining this wheel knowledge a whole lot more accessible to all.
Finally, let's talk about multiplayer. In Forza Motorsport 7, the penalty system could be easily manipulated to creatively cheat in races and gain the win through nefarious means — from outright cutting corners to crashing into competitors in very specific areas to dodge penalties.
Luckily, this AI-driven system has been shored up. It's not as harsh as GT7's slowdown penalties, but it will accurately penalize players with time added to the final race time, and it has made my moments of online racing fairer and cleaner. With humans, the wheel-to-wheel racing certainly increases in excitement. The unpredictability of a player's driving skill pairs with your tactical mind to force them into compromised lines around a corner.
On top of that, your racing abilities are now judged alongside a driver and safety rating, which means that with more competitions on your belt, you should be racing with like-minded company while the dirty drivers remain at the lower lobbies.
It's healthy to have a laugh
Like I mentioned in my Gran Turismo 7 review, the true joy of a comprehensive sim like this is the variety — from heading around high speed corners in excess of 200 mph to the chaos of trying to perfectly hit an apex to head up a hill at 2-mph faster in a race of Fiat 500s.
Forza hits all the right notes when it comes to the initial part of that sentence, which I've rattled on about ad nauseam up above. The physics are stellar and the gameplay loop feels really rewarding. But the latter spirit of Fiat 500 silliness? I'm not so sure.
Not to say the game isn't fun. Of course it is. I wouldn't have given it that sky high score. However, it just falls shy of the more bonkers element of car culture. The game takes itself seriously as a celebration of speed and cars, which will be exactly what some people are looking for, but I was hoping for a little more ridiculousness.
It's not as if Forza is shy about poking a little bit of fun at the weird and wonderful — the Horizon series does this on an almost consistent basis, from simple elements like a soundtrack that perfectly matches every moment of racing action to the zany special events. Why can't Turn 10 do the same here?
I may be proven wrong eventually, as this is an ever-evolving game with new content coming down the line. But in its current state, the celebration is purely in going fast, but not really in the oddities of this culture.
Forza Motorsport PC Performance
I tested Forza Motorsport across two different gaming laptops: my fully loaded Lenovo Legion Pro 7i (Intel Core i9-13900K, RTX 4070), and a bargain basement Asus ROG Zephyrus G15 from three years ago (3rd Gen AMD Ryzen 5, GTX 1660Ti).
Starting with the lower end, I was able to achieve a solid 60 frames per second at 1080p resolution when turning down the graphics settings to Medium and killing the ray traced lights and reflections. The end result is some janky visuals and some visible texture pop-in on passing scenery, but for what matters (the cars and the track), it all looked surprisingly good.
Then I turned my attention to the Legion Pro 7i, and I was floored by the stunning visual details of every car, and the revived scenery of the tracks and onlookers. Much like Gran Turismo 7, each track pulses a vivacious energy and, thanks to the ray tracing, looks far more true to life, too.
On top of that, audio production is fantastic here. I would've loved to listen to a soundtrack when I tear around courses, a la Gran Turismo 7. In its absence, from the roaring acceleration of every car and realistic thuds of every curb to the surround sound of hearing where cars are around you, Turn 10 has done a phenomenal job of making what you hear as important as what you see.
As for the performance of the game, I was able to confidently hit 60 FPS at 1440p with graphics settings at High with no DLSS. Want to up that and extract every possible frame from the game. Flick on the supersampling tech, and I was able to hit 90 FPS at 4K! Forza has been impressively optimized to work across a breadth of systems — bar the occasional visual bug that I'm sure will be patched out soon.
Oh, and to get it out the way fast:
Xbox Series X is capable of a stable 4K 60FPS with dynamic resolution (with or without ray tracing). Looking for full ray tracing at a full 4K resolution with no dynamic changing? You'll go down to 30 FPS.
Xbox Series S is locked at 1080p for both its 60 FPS Performance, and 30 FPS Quality mode.
Bottom line
For all intents and purposes, Forza Motorsport is everything I wanted it to be. It's one of the best Xbox games available today through its incredibly grounded automotive simulation physics, top notch visuals and audio, impressive AI, a rewarding caRPG gameplay loop, and a revived multiplayer model that is sure to encourage far cleaner racing than the bumper cars of old.
This is a smorgasbord of cars and tracks, with options to drive your own way from time attacks to high octane races, a vastly wider array of customization options, and a ton of additional detail in the specifics of extracting the best possible power out of your motor.
But even though there is a detailed damage model built into the game, the whole experience feels a little bit too serious. Like I said, this is going to be perfect for a lot of serious racers, but we are all cognizant of the fact that car culture can be a little silly at times. Embrace it!
So all-in-all, this is another example of automotive brilliance, and it's on Game Pass. If you love this sport, you're going to love Forza even more.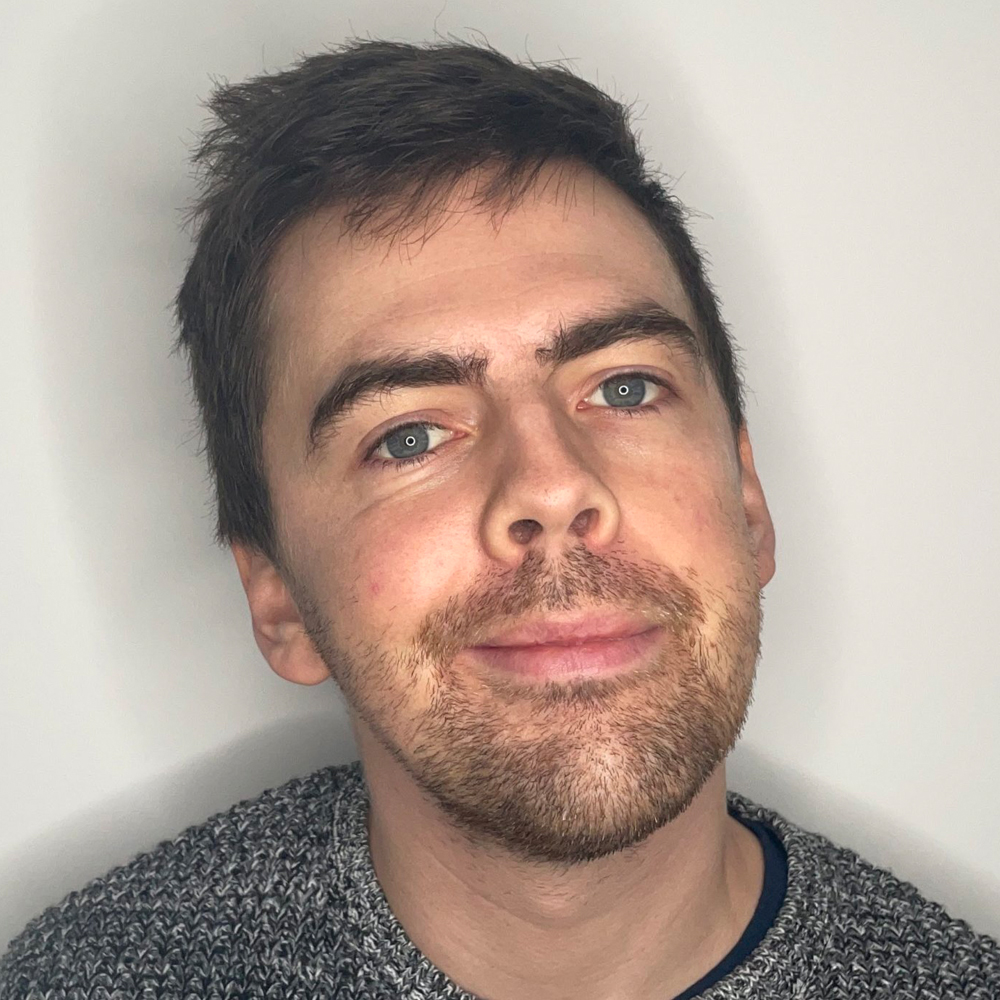 Jason brings a decade of tech and gaming journalism experience to his role as a writer at Laptop Mag. He takes a particular interest in writing articles and creating videos about laptops, headphones and games. He has previously written for Kotaku, Stuff and BBC Science Focus. In his spare time, you'll find Jason looking for good dogs to pet or thinking about eating pizza if he isn't already.