The Asus ROG Zephyrus G15 (2022) offers a pretty display, great battery life, and a punchy keyboard packed into a sleek chassis, but it's weighed down by middling graphics.
Pros
+

Sleek design

+

Competitive display

+

Punchy keyboard

+

Solid audio

+

Strong CPU performance

+

Amazing battery life
Cons
-

Keyboard lighting could improve

-

Middling graphics

-

Gets unreasonably hot
Why you can trust Laptop Mag Our expert reviewers spend hours testing and comparing products and services so you can choose the best for you. Find out more about how we test.
Asus' Zephyrus laptops are among my favorite gaming laptops currently available, and while each one tries to improve upon the last, there's usually a new problem that comes with it, but can the Asus ROG Zephyrus G15 (2022) break this cycle? Eh.
For roughly $2,000, the Zephyrus G15 offers a gorgeous chassis packed with a pretty 15.6-inch, 1440p display, a punchy keyboard, solid audio, 8-plus hours of battery life, and stellar performance from its AMD Ryzen 9 6900HS CPU. However, this rig gets absurdly hot and all for nothing — its Nvidia GeForce RTX 3070 Ti GPU had a disappointing showing against other premium gaming laptops in its category.
Overall, the Asus ROG Zephyrus G15 is a solid gaming laptop. If you don't look too hard at the numbers against its competitors, you could slot this baby in as one of the best gaming laptops around.
Asus ROG Zephyrus G15 (2022) price and configurations
Asus ROG Zephyrus G15 (2022) specs
Price: ~$2,000
CPU: AMD Ryzen 9 6900HS
GPU: Nvidia GeForce RTX 3070 Ti
RAM: 32GB
Storage: 1TB SSD
Display: 15.6-inch, 1440p, 240Hz
Battery: 8:48
Size: 14 x 9.6 x 0.8 inches
Weight: 4.3 pounds
The Zephyrus G15 that we tested costs around $2,000 (pricing is still unclear as the product has yet to launch), and it comes with an AMD Ryzen 9 6900HS CPU, an Nvidia GeForce RTX 3070 Ti GPU with 8GB of VRAM, 32GB of RAM, a 1TB SSD, and a 15.6-inch, 1440p, 240Hz display.
Other models come in either black or white, and can be configured with different GPUs, including an RTX 3060 and an RTX 3080. You can also adjust the RAM from 8GB up to 48GB. Unfortunately, we don't have pricing yet on those models, but there is one currently listed on Best Buy for $2,000 that matches our review unit, other than dropping to 16GB of RAM and a 165Hz refresh rate display.
If you're looking for something a little cheaper, consider checking out our best cheap gaming laptops page.
Asus ROG Zephyrus G15 (2022) design
I'm still in love with the new Zephyrus design. It's sleek, bold and gorgeous as hell. Like its siblings, there's an elegant, milky-white coat painted over its magnesium-alloy lid accompanied by tantalizing microdots packed with a prismatic film (this model doesn't feature the mini-LED lights). The purple metallic Republic of Gamers establishment stamp on the bottom left corner gives the laptop a lovely industrial aesthetic. On the hinge, there are some indicator lights surrounded by a Zephyrus logo.
Popping open the lid reveals the same Moonlight White design applied via a soft-touch paint. What shocked me the most was seeing those gorgeous RGB-lit keys glow — previously the keyboard was backlit by plain white lights. There's a large touchpad below, two thin speaker vents surrounding the keyboard, and a set of discrete media keys above. The bezels around the display are rather thin, except for the chin, but still leave room for the webcam on the top bezel.
At 4.3 pounds and 14 x 9.6 x 0.8 inches, the Zephyrus G15 is rather slim and light for a 15-inch laptop. Comparatively, the Lenovo Legion 7i (5.5 pounds / 14.2 x 10.2 x 0.8~0.9 inches), Acer Nitro 5 (5 pounds, 14.3 x 10 x 0.9 inches), and MSI GE76 Raider (8.8 pounds, 15.6 x 11.2 x 1 inches) are heavier and thicker.
Asus ROG Zephyrus G15 (2022) ports
There's a decent array of ports onboard the Zephyrus G15, but it's still missing that dedicated Mini DisplayPort.
On the left, there's the power jack, an HDMI port, an RJ45 Ethernet port, one USB Type-A port, two Thunderbolt 4 ports and a headphone jack. Meanwhile, the right side features a Kensington lock slot, a microSD card slot and a USB Type-A port.
If you need more ports, check out our best laptop docking stations and best USB Type-C hubs pages.
Asus ROG Zephyrus G15 (2022) display
While the Asus ROG Zephyrus G15's 15.6-inch, 2560 x 1400 display is less bright and colorful than the average premium gaming laptop, it still stacks up well to its competitors, showing off a respectable display with a 240Hz refresh rate.
In the trailer for the latest Liam Neeson B-action-movie (Memory), the display was bright enough to capture each book sitting within the dimly lit room that Neeson entered. When Neeson was fighting someone in a bathroom, the blue graffiti in the background popped on the panel. The screen also captured the wrinkles around his eyes.
I dove into Assassin's Creed Valhalla, and the specks of lush greenery that encompassed the village I was raiding were bold and vibrant. When navigating through the dark huts throughout the game, I could still make out the bowls and baskets of miscellaneous items on the shelves around me. When I turned down the graphics, the game was super smooth, capturing my arrows flying through the air at 240Hz.
According to our colorimeter, the Zephyrus G15 covered 79.9% of the DCI-P3 color gamut, just short of the 82.7% average premium gaming laptop. It's still more colorful than the egregiously expensive GE76 Raider (74.5%), but is just outmatched by the Legion 7i (80.2%) and Nitro 5 (81.7%).
At 307 nits of brightness, the Zephyrus G15 once again falls short of the category average (333 nits). However, it still beats the GE76 Raider (256 nits) as well as the Nitro 5 (284 nits). Meanwhile, the Legion 7i averaged a whopping 488 nits of brightness.
Asus ROG Zephyrus G15 (2022) keyboard and touchpad
Like its siblings, the Zephyrus G15 sports a punchy keyboard with a comfortable soft-touch deck that made my fingers and palms feel right at home.
I typed 78 words per minute on the 10FastFingers.com typing test, matching my 78-wpm average. The keys are well spaced and pop out of the keyboard at just the right height. There's also a lot of space to work with on the deck since it's a 15-inch notebook.
Asus fixed the keyboard lighting — kind of. Instead of crappy white lights, we have some colorful RGB lights. However, it's only one-zone lighting, and the keyboard font still doesn't translate the lighting very well due to the inconsistent font transparency. Adding color is a nice touch, but there's still some work to be done.
The 3.3 x 5.1-inch touchpad is big, soft, and features a deeper click than some of its predecessors. It's still on the shallow side, but it's better than some of the other ones I've used.
Asus ROG Zephyrus G15 (2022) audio
The Asus ROG Zephyrus G15's top-firing and bottom-firing speakers were bright, loud and pretty decent for a gaming laptop. However, it still lacked depth and enough bass to truly round it out.
I listened to The Warning's "Choke," and the opening vocals were clear, and the following guitar was bright and loud. The percussion was on the softer side and the bass guitar got muddled in between the vocals and the main guitar. Overall, the sound was pretty decent despite not covering a certain range of sound.
I charged through a marsh to tackle my next foe in Assassin's Creed Valhalla and the shrubbery rustled against me, hitting a pleasant low tone. The wind whistled and it almost felt like I was there, waiting in the bushes, stalking my prey. However, when it came down to slicing and dicing, my ax sounded a bit harsh. As I noticed that, I started to realize that there was a hollowness to all of the sounds — lacking depth.
The Zephyrus G15 is outfitted with one of my favorite apps: Dolby Atmos. It features four configurable presets (Game, Movie, Music, Voice), one automatic preset (Dynamic), and three additional custom presets. I stayed mostly on Dynamic because it sounded the most well-rounded, but you can jump in and tinker with the EQ for a better sound.
Asus ROG Zephyrus G15 (2022) gaming, graphics and VR
A Zephyrus laptop is always packing heat and the G15 is no different, showing up with an Nvidia GeForce RTX 3070 Ti GPU with 8GB of VRAM. It had more than enough horsepower to chug through Assassin's Creed Valhalla on Ultra, 1440p settings at 55 frames per second while I raided a village in search of loot.
On the Far Cry New Dawn benchmark (Ultra, 1080p), the Zephyrus G15 scored 84 fps, which fell behind the 92-fps premium gaming laptop average. Meanwhile, the Legion 7i's RTX 3070 (103 fps), the Nitro 5's RTX 3080 (94 fps), and the GE76 Raider's RTX 3080 Ti (113 fps) all performed better. Keep in mind that the RTX 3070 Ti is technically supposed to surpass the RTX 3070 in terms of performance. At 1440p, the Zephyrus averaged 76 fps.
The Zephyrus G15 averaged 68 fps on the Borderlands 3 benchmark (Badass, 1080p), which again doesn't make it to the category average (81 fps). It also faltered against the Legion 7i (89 fps), the Nitro 5 (76 fps), and the GE76 Raider (106 fps). At 1440p, the Zephyrus averaged 50 fps.
On the Red Dead Redemption 2 benchmark (Medium, 1080p), the Zephyrus G15 averaged 55 fps, which doesn't quite make it to the premium gaming laptop average (66 fps). Once again, the Legion 7i (77 fps), Nitro 5 (66 fps), and GE76 Raider (82 fps) surpassed the Zephyrus. When running the benchmark at 1440p, the Zephyrus managed 38 fps.
The Zephyrus G15 averaged 57 fps on the Metro Exodus benchmark (Ultra RTX, 1080p), barely missing the 60-fps category average. It did match the Nitro 5 (57 fps), but once again faltered against the Legion 7i (69 fps) and GE76 Raider (83 fps). At 1440p, the Zephyrus managed to hit 44 fps.
Asus ROG Zephyrus G15 (2022) performance
The brain behind the Zephyrus G15 is the AMD Ryzen 9 6900HS processor with 32GB of RAM, which was more than enough to tear through 40-plus Google Chrome tabs and several 1080p YouTube videos without issue.
On the Geekbench 5.4 overall performance test, the Zephyrus G15 scored 10,017, crushing the premium gaming laptop average (7,322). While it didn't surpass the GE76 Raider's Intel Core i9-12900HK (13,456), it did beat out the Legion 7i's Core i7-11800H (9,250) and the Nitro 5's Ryzen 9 5900HX (8,485).
The Zephyrus G15 transcoded a 4K video to 1080p on our HandBrake test in just 6 minutes and 7 seconds, speeding past the category average (6:29) and the Nitro 5 (6:17). However, it couldn't keep up with the Legion 7i (5:44) and GE76 Raider (4:44).
Asus' 1TB SSD managed a 1,170-megabyte-per-second transfer rate, surprisingly close to the category average (1,178 MBps). The 1TB SSD in the Nitro 5 (742 MBps) didn't do so well, while the Legion 7i's 1TB SSD (1,806 MBps) and the GE76 Raider's 2TB SSD (1,775 MBps) were ridiculously fast.
Asus ROG Zephyrus G15 (2022) battery life
The Zephyrus line-up still features an impressive battery life thanks to its AMD CPU. On the Laptop Mag battery test, the Zephyrus lasted 8 hours and 48 minutes, practically doubling the average premium gaming laptop (4:25). The Legion 7i (5:02), Nitro 5 (4:33) and GE76 Raider (4:57) didn't stand a chance.
Asus ROG Zephyrus G15 (2022) webcam
I anxiously wait for the day that 720p webcams die out, but unfortunately, that day has not come just yet, so we're stuck with the Zephyrus G15's crappy 720p shooter.
In our test shot, my skin was blotchy and I couldn't even see the ridges on my glasses. However, the color wasn't too bad, reproducing the bold red from a box behind me. Despite that, the window near me was completely blown out due to the poor contrast. If you play DND like me, you'll want to come packing with a webcam that'll make you look as good as you truly are, so check out our best webcams page.
Asus ROG Zephyrus G15 (2022) heat
Oof, this machine is spicy. After playing a game for 15 minutes, the Zephyrus G15 hit 146 degrees Fahrenheit on the underside, flying past our 95-degree comfort threshold. The center of the keyboard and touchpad measured 122 and 78 degrees, respectively. However, the hottest it got was a whopping 160 degrees on the rear underside.
Even when it's not gaming, it's getting hot. After 15 minutes of streaming a video, the underside reached 114 degrees, the keyboard hit 101 degrees, and the touchpad measured 78 degrees.
Asus ROG Zephyrus G15 (2022) software and warranty
One of the most important apps in any Zephyrus arsenal is the Armoury Crate, which you can use to manage the performance of the CPU, GPU and fans. In the same app, you can also customize the key lighting, aggregate games from other launchers, and create profiles for performance and lighting based on what you're playing or doing. The second important app is the AMD Radeon Software, which'll give you access to performance and gaming options to optimize your experience.
The GameVisual app adjusts the color of your display. There's also the MyAsus app, which can run system diagnostics and hardware checks on your system.
Additionally, you'll find Windows 11 bloatware like Disney+, Spotify and McAfee.
The Zephyrus G15 comes with a one-year limited warranty. See how Asus performed on our Tech Support Showdown and Best and Worst Brands ranking.
Bottom line
The Asus ROG Zephyrus G15 (2022) is a stellar gaming laptop with a couple of hiccups that hold it back. Sure, it has great battery life, a comfortable keyboard, good audio, and a nice display, but it gets absurdly hot and all for naught — its GPU isn't up to par.
Check out the Legion 7i, which you can get for a cheaper price ($1,859) and get stronger performance as well as a brighter display.
However, you wouldn't get the same battery life, a punchy keyboard, or speakers that are truly this bumpin'. If you gloss over some numbers, the Zephyrus G15 is a great driver for your gaming needs.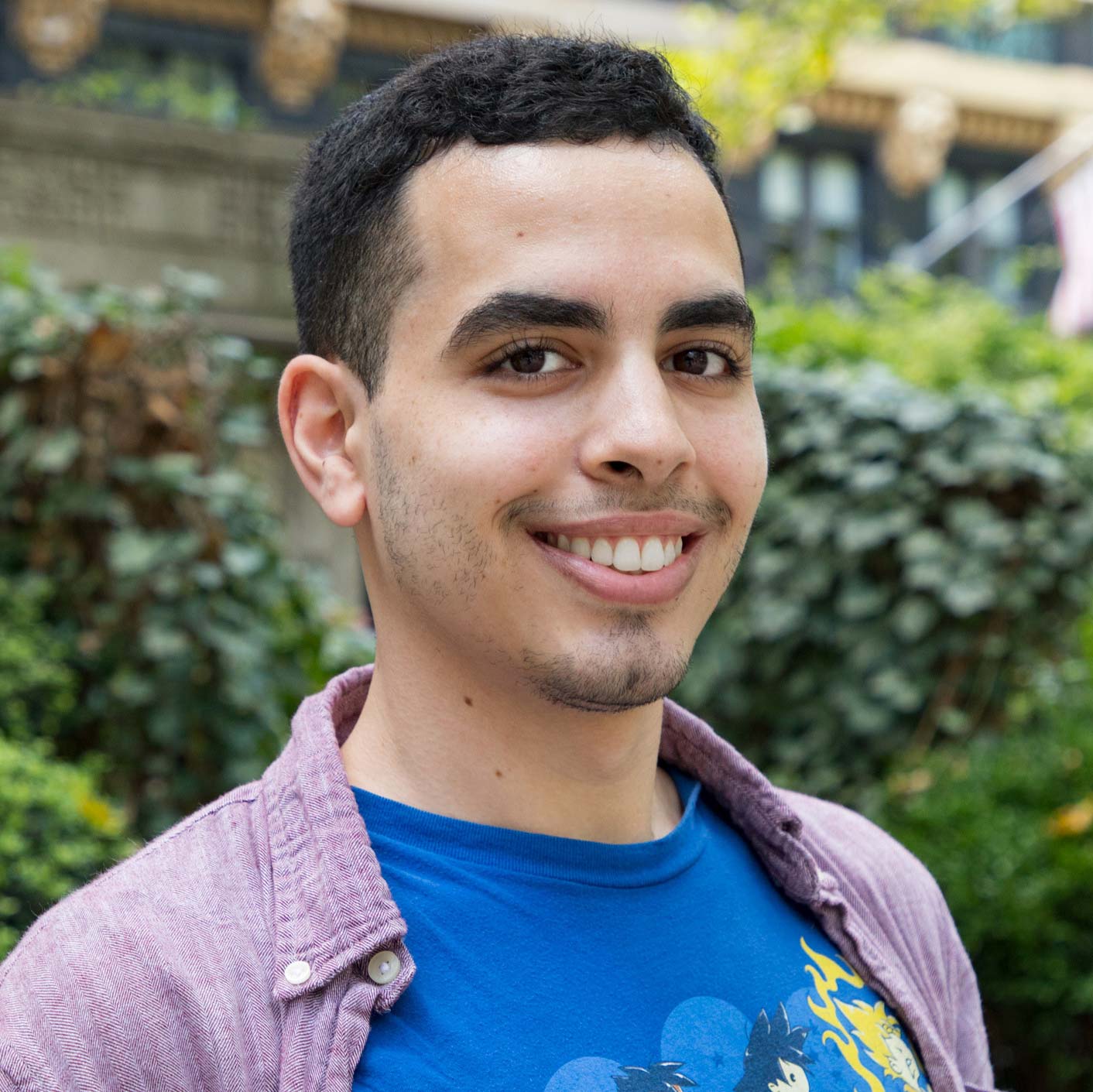 Rami Tabari is an Editor for Laptop Mag. He reviews every shape and form of a laptop as well as all sorts of cool tech. You can find him sitting at his desk surrounded by a hoarder's dream of laptops, and when he navigates his way out to civilization, you can catch him watching really bad anime or playing some kind of painfully difficult game. He's the best at every game and he just doesn't lose. That's why you'll occasionally catch his byline attached to the latest Souls-like challenge.