Early Verdict
The Lenovo Legion Pro 7i is a stellar gaming laptop with beastly performance and a premium aesthetic. But it's a little pricey for the specs you get, and you'll find it does get hot under the collar fast.
Pros
+

Stylish, sleek form factor

+

Gorgeous display

+

A ton of power

+

Plenty of ports
Cons
-

Webcam is still pretty weak

-

Fans can get quite loud

-

Underwhelming battery life

-

No biometrics

-

More expensive than other RTX 4070 systems
Why you can trust Laptop Mag Our expert reviewers spend hours testing and comparing products and services so you can choose the best for you. Find out more about how we test.
Lenovo Legion Pro 7i Gen 8 Specs
Price: $2,069
CPU: Intel Core i9-13900HX
GPU: Nvidia GeForce RTX 4070
RAM: 16GB
Storage: 512GB SSD
Display: 16-inch, 1440p, 240Hz, IPS
Size: 14.3 x 10.3 x 1 inches
Weight: 6.1 pounds
The Lenovo Legion Pro 7i is an interesting conundrum. On one hand, much like the Legion Pro 5i, it's one of my favorite gaming laptops. But at over $2,000, this is on the steep side when it comes to RTX 4070 laptops.
Of course, there are the other benefits you'll find from Lenovo's prestige: a stellar IPS display, a great keyboard, and a solid, premium build quality. But are these worth the additional investment? And moreover, can this chassis handle the heat and power of the bleeding edge CPU and GPU?
The short answer to these is "sort of." But allow me to explain why in a little more detail.
Lenovo Legion Pro 7i Gen 8 price and configurations
The Lenovo Legion Pro 7i we tested comes in at $2,070, but you can trick it out with an RTX 4090 and take that cost all the way up to $3,189.
That lower price gets you the Intel Core i9-13900HX CPU, RTX 4070 GPU, 16GB DDR5 RAM and a 512GB SSD. This price puts it in interesting water. You could get the MSI Katana 15 with RTX 4070 for significantly less ($1,599), or you could move on up to the Asus ROG Strix Scar 16 with RTX 4080 for $800 more ($2,899).
So while I'll do the like-for-like comparisons that you'd expect, we can use this to pose two interesting questions. First, does that higher price tag on this RTX 4070 actually get you more performance? And second, how much extra horsepower would that extra investment in the RTX 4080 system give you?
Lenovo Legion Pro 7i Gen 8 design
I love the Legion lineage for keeping things nice and refined. The Pro 7i Gen 8 continues this with a boxy, utilitarian aesthetic that looks sleek from every angle. You'd expect a 16-inch laptop to look large and in charge.
However, thanks to the refined, polished stylings, from its metallic-gray lid to the premium plastic of its underside and rear chin, you've got quite the looker here. Of course, there is RGB lighting on the keyboard once you open it up (the strong display hinge folds all the way back to 180 degrees), and there is a further pop of color thanks to the RGB bar on the underside. But luckily for me, it's less of a rave party on the deck and more of a subtle bit of life to the body.
Swipe to scroll horizontally
| Laptop | Dimensions | Weight |
| --- | --- | --- |
| Lenovo Legion Pro 7i | 14.3 x 10.3 x 1 inches | 6.1 pounds |
| MSI Katana 15 | 14.1 x 10.2 x 0.98 inches | 8.8 pounds |
| Asus ROG Strix Scar 16 | 13.94 x 10.39 x 0.89 inches | 5.51 pounds |
Plus, the dimensions are decently tight at 14.3 x 10.3 x 1 inches, but it will weigh you down a little more than the average at 6.1 pounds. Though that weight seems relatively trim when you compare it to the new generation MSI Katana 15 (14.1 x 10.2 x 0.98 inches, 8.8 pounds). And while the Asus ROG Strix Scar 16 packs more in its frame, it still manages to cut some weight (13.94 x 10.39 x 0.89 inches, 5.51 pounds).
All-in-all, Lenovo's attitude towards design is far more about refinements on its current frames over any huge reworks. Some may find that boring, but I'm cool with it if it means more premium worldies like this.
Lenovo Legion Pro 7i Gen 8 ports
The Pro 7i packs a respectful selection of ports, and in a classic case of Lenovo convenience, you'll find some round the back to keep those sides nice and cable-free.
Starting at the rear, you've got the power input, two USB-A 3.2 Gen 1, one USB-C 3.2 Gen 2 with DisplayPort 1.4 support, HDMI 2.1, and Ethernet.
On the right, there's another USB-A 3.2 Gen 1 port, an E-shutter switch, and an audio combo jack. And finally, the left side packs Thunderbolt 4 port and USB-C 3.2 Gen 2 ports.
If you do need more I/O options, check out our best laptop docking stations and best USB Type-C hubs pages (such as an SD card slot). But for most gamers, this is more than enough.
Lenovo Legion Pro 7i Gen 8 display
We have no lab testing for the display, but I can safely say that this 16-inch IPS panel with QHD resolution and a buttery smooth 240Hz refresh rate is a stunner.
It's easy for IPS displays to pack a high refresh rate, but that sometimes comes at the compromise of color reproduction and contrast. But Lenovo has gone ahead and proved me wrong once again with a bright, vibrant picture that moves by with such silkiness.
Forza Horizon 5 is a kaleidoscope of color that flashes by with an infectious vivacity that the game transforms into the tourism ad for Mexico you love to see. And on top of that, the deep contrast facilitates every terrifying dark scene of Alien Isolation with an immersive HDR quality that makes hiding from the xenomorph all the more spine-tingling.
I also felt confident enough in the color accuracy to do some work on this — photoshopping the very images you see in this review. Whatever you throw at it, I'm sure you'll love the panel at play here.
Lenovo Legion Pro 7i Gen 8 keyboard and touchpad
Lenovo's pedigree has always been in a strong typing and clicking experience. The Legion Pro 7i is no different, thanks to the solid set of keys with 1.5mm of travel, a subtle dish to each key and a nice tactile spring to each of them.
Plus, with that soft touch plastic on the base, your wrists will feel right at home on this comfortable surface. Once you get used to the addition of the number pad shifting the QWERTY keyboard over to the left, I managed to hit an impressive 87 words per minute on 10FastFingers.com with a 98% accuracy rate — far above my 80-wpm average. And when it comes to working by night, this chiclet-style keyboard comes to life with customizable RGB backlighting.
Moving on down, the 4.8 x 3-inch touchpad gives you a roomy canvas to move your fingers across for long, glorious moves. Clicks have a satisfying snap, and of course, you'll find support for all the Windows 11 multi-touch gestures.
Lenovo Legion Pro 7i Gen 8 audio
You've got a pretty basic speaker setup in the Legion Pro 7i: a dual 2W Harman super linear system with Nahimic Audio. Definition and clarity is good (even at high volumes), but as you'd expect from laptop speakers, the end result is still pretty tinny.
The Ghost Inside's "Aftermath" blasted the speakers at full volume without a single hint of distortion while preserving the details of the crunchy guitars and guttural vocals. And most interestingly is the fact that the various Nahimic tuning modes (including gaming, voice, music, and movie) don't make a single bit of difference to my ears.
And in gaming, this clarity is nice to have as well, with Forza Horizon 5's multi-layered treat for the ears of roaring cars and drum and bass being kept nicely balanced. Though, unlike the Pro 5i, the fans do kick up to a point where they do overwhelm the audio. To circumvent this, check out our list of best gaming headsets.
Lenovo Legion 5i Pro gaming, graphics and VR
Let's get to the good part. The Pro 7i packs some serious heat with an RTX 4070 GPU, which is crammed with 12GB of GDDR6 video memory. Of course, this is the same graphics you'll find in the cheaper MSI Katana 15. But as you'll start to notice, just because you have the same specs in something less costly, doesn't mean you'll get the same performance.
Swipe to scroll horizontally
| 3DMark Benchmark | Lenovo Legion Pro 7i | MSI Katana 15 | Asus ROG Strix Scar 16 |
| --- | --- | --- | --- |
| Fire Strike | 24564 | 20199 | 31487 |
| Time Spy | 11180 | 8620 | 17823 |
| Fire Strike Ultra | 6480 | 4582 | 10969 |
| Port Royal (Ray Tracing) | 6714 | 4621 | 11421 |
Out of the box on default settings, the Legion breezes past the Katana 15. It's really surprising to see MSI not even come close in a lot of these specs. And for the additional $800 it would take to get the RTX 4080 of the Strix Scar 16, you're getting around a 30% increase in power.
These numbers are also reflected when you get into gaming too.
Swipe to scroll horizontally
| Gaming benchmark | Resolution | Lenovo Legion Pro 7i | MSI Katana 15 | Asus ROG Strix Scar 16 |
| --- | --- | --- | --- | --- |
| Grand Theft Auto V | 1080p | 88.2 FPS | 70.4 FPS | n/a |
| Row 1 - Cell 0 | QHD+ | 67.4 FPS | n/a | n/a |
| Cyberpunk 2077 | 1080p | 41.7 FPS | 38.5 FPS | n/a |
| Row 3 - Cell 0 | QHD+ | 21.8 FPS | n/a | 35.1 FPS |
| Red Dead Redemption 2 | 1080p | 58.2 FPS | 51.7 FPS | 103 FPS |
| Row 5 - Cell 0 | QHD+ | 45.6 FPS | n/a | 69 FPS |
Once again, we see Lenovo annihilate MSI. Of course, at these kinds of framerates, it may not be so much of a problem to most gamers — especially when you take into account the single player-focused games we used to test. But if you're one for squeezing every possible frame out of your GPU, that additional investment is worth it if you're set on RTX 4070.
Additionally, you have the benefit of DLSS 3.0, which saw Cyberpunk 2077 go up from the 21.8 FPS in QHD, all the way up to a more than playable 78.89 FPS. It makes the idea of overclocking (which you can do if you're brave enough) seem a little redundant, and maybe the whole concept of getting something more expensive too.
Lenovo Legion 5i Pro performance
Outside of graphics performance, the 5i Pro we tested houses that 13th Gen Intel Core i9-13900HX processor, 16GB of DDR5 RAM and a 512GB PCIe Gen 4 SSD. It's all good for gaming, but you'll find a monster in terms of productivity and creative pro tasks crushing too.
Swipe to scroll horizontally
| Laptop/category average | Geekbench 6 single-core | Geekbench 6 multicore | Geekbench 5 single-core | Geekbench 5 multicore | Handbrake time |
| --- | --- | --- | --- | --- | --- |
| Lenovo Legion Pro 7i | 2723 | 14337 | 1932 | 12937 | 5:05 |
| MSI Katana 15 | 2394 | 12727 | 1787 | 12017 | 05:38 |
| Asus ROG Strix Scar 16 | 2844 | 17481 | 2065 | 19357 | 03:39 |
| Premium Gaming Laptop average | n/a | n/a | 1827 | 10502 | 08:29 |
Performing above and beyond the premium gaming laptop average, Lenovo has knocked it out of the park. Once again it beats the Katana, and while it comes close in terms of single-core performance to the Strix Scar 16, the multitasking chops of the Intel Core i9-13980HX is no match.
I did my best to slow down the Legion Pro 7i — opening up 40 Google Chrome tabs with several 4K videos playing, a super beefy RAW photo edit, and Forza Horizon 5 running in the background. Not even that caused any stumbles! And as you can see, this machine is no slouch in terms of transcoding 4K video to 1080p via Handbrake either.
Lenovo Legion Pro 7i Gen 8 battery life
The 99.99 Wh battery inside sounds like it should have some decent longevity, but oh boy, the specs inside this machine are power hungry. We haven't done the proper test to give this a comparison test against the premium gaming laptop average (5:38).
However, in my own personal day of use, which involves several Chrome tabs for multitasking, Apple Music blaring in the background and semi-regular use of Adobe Photoshop, I reached roughly 2 hours and 30 minutes before needing to plug it in to charge. As for gaming, firing up Cyberpunk 2077 at QHD resolution (medium settings) managed to soak up every positive electron in just over an hour.
Lenovo Legion Pro 7i Gen 8 webcam
The 1080p shooter in here is only a slight improvement over the 720p webcam seen in the likes of the Legion Pro 5i, which is kind of unsurprising at this point. This isn't a direct slight on Lenovo, it just seems to be an inevitability that webcams are sort of naff.
Don't get me wrong, the definition of the picture has improved, but the tiny sensor isn't enough to handle changing lighting conditions, as you'll see a general fuzziness to the picture that becomes increasingly worse when the sun goes down. And on top of that, it's not outfitted with an IR sensor for quick Windows Hello logins with your visage.
I recommend checking out our best webcams page for a camera you won't be embarrassed to use for the likes of casual streaming.
Lenovo Legion Pro 7i Gen 8 heat
If you can't stand the heat, get out of the kitchen. Luckily there isn't any thermal throttling at play here, but you do get the sense that the Legion Pro 7i feels the pressure hard
The Legion Coldfront 4.0 thermal system, featuring a massive exhaust system and 3D fan blades as thin as 0.1mm, handles the thermal management with good aplomb — pushing a ton of hot air out the sides.
But with the heat from that 13th Gen Intel CPU and the RTX 4070 GPU, the fans do sound significantly louder than what I experience on the Pro 5i. And while we may not have lab testing to hand for specific temperatures, the keyboard and touchpad may be nice and cool to the touch, but the bottom deck and sides do get hot fast.
Lenovo Legion Pro 7i Gen 8 software and warranty
Much like other Lenovo laptops, the Windows install is pretty lean with no bloatware. The only important app that's included is Lenovo Vantage. This app includes performance modes, fan modes, component monitoring, overall system settings, and hardware scan and troubleshooting features.
The Legion Pro 7i comes with a one-year limited warranty. See how Lenovo performed on our Tech Support Showdown and Best and Worst Brands ranking.
Bottom line
There are a ton of reasons why you'll love the Lenovo Legion Pro 7i. Within that premium, durable chassis, you've got a gorgeous display, great ergonomics, and a ton of power.
That's not to say it's perfect: the webcam is still not that great, it gets hot under the collar real fast, and the steeper asking price when compared to other RTX 4070 systems will put some people off.
But at its core, you're getting a great gaming laptop, paired with a fantastic all-round performer.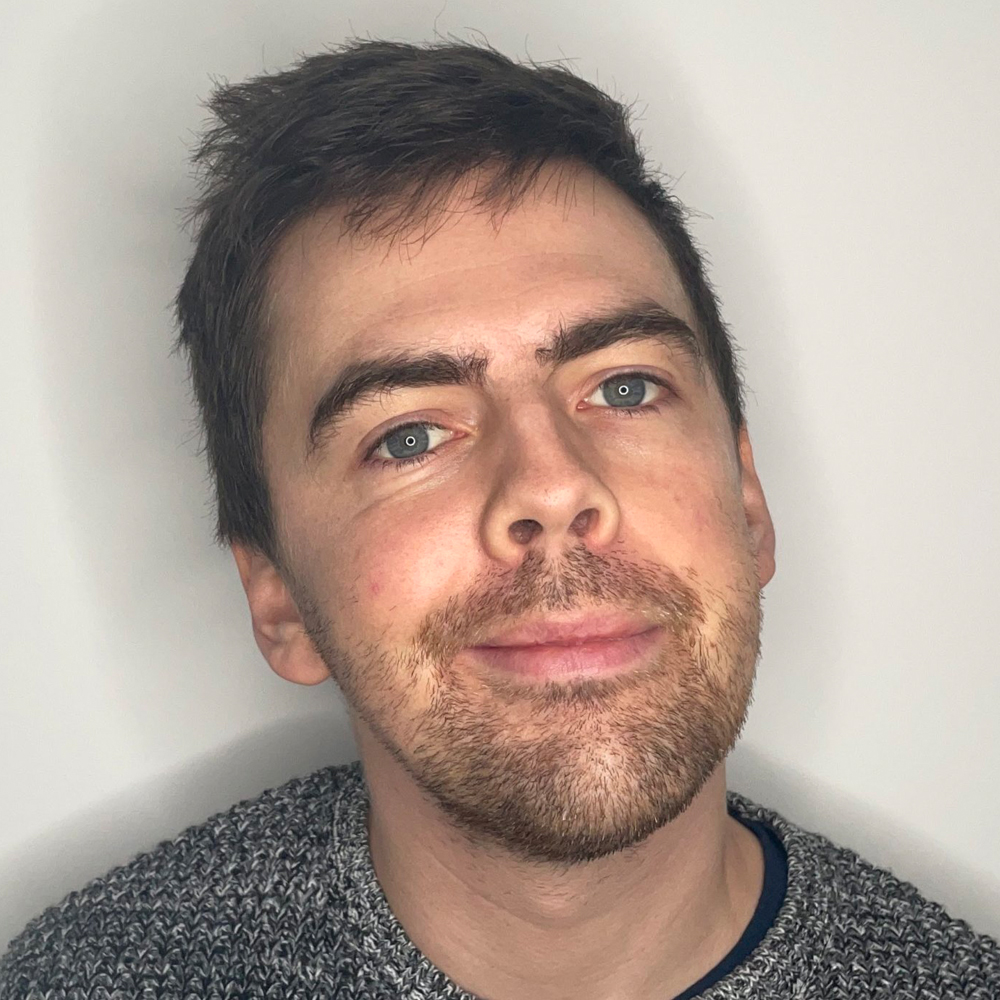 Jason brings a decade of tech and gaming journalism experience to his role as a writer at Laptop Mag. He takes a particular interest in writing articles and creating videos about laptops, headphones and games. He has previously written for Kotaku, Stuff and BBC Science Focus. In his spare time, you'll find Jason looking for good dogs to pet or thinking about eating pizza if he isn't already.