The RTX 4080-armed Asus ROG Strix Scar 16 packs fantastic performance that makes its bigger sibling in the Scar 18 (with RTX 4090) sweat a little — all in a relatively compact chassis with a beautiful display, plenty of I/O, and decent ergonomics. Now if only it could be a little cheaper…
Pros
+

Drop dead gorgeous display

+

Impressive gaming performance

+

Great for creative pro tasks too

+

Tactile keyboard

+

Nice on-board speakers
Cons
-

Expensive at $2,899

-

Spongey trackpad

-

Heavy and bulky

-

RTX 4080 eats your battery for breakfast
Why you can trust Laptop Mag Our expert reviewers spend hours testing and comparing products and services so you can choose the best for you. Find out more about how we test.
Asus ROG Strix Scar 16
Price: $2,899
CPU: Intel Core i9-13980HX
GPU: Nvidia GeForce RTX 4080
RAM: 32GB
Storage: 1TB SSD
Display: 16-inch, QHD+, 240Hz, Mini LED
Size: 13.94 x 10.39 x 0.89 inches
Weight: 5.51 pounds
The Asus ROG Strix Scar 16 isn't just a great laptop, it's the latest member of our best gaming laptops and best Asus laptops pages a strong suggestion that maybe you don't need that RTX 4090 in the bigger Strix Scar 18.
Now I know that's going to get some readers scratching their heads with confusion (and chances are my boss will kill me for suggesting her favorite laptop is a little redundant), but bear with me here.
As we go through, I'm going to show you that by spending less, you're also getting a better price-to-performance ratio — all in a smaller, more portable chassis that sports the same incredible mini LED display. Let's get into it.
Asus ROG Strix Scar 16 price and configurations
So I start with the inevitable news with any RTX 40 series laptop at the moment: this machine is pretty pricey. The current going price is $2,999 — yikes!
But for that, you are getting a pretty decent spec sheet with an Intel Core i9-13980HX CPU, 32GB of DDR5 RAM, a 1TB PCIe Gen 4.0 SSD, and that beasty RTX 4080 GPU with 12GB GDDR6 video memory.
This also comes in way below its 4090 brethren. More specifically, it's $800 less than the ROG Strix Scar 18. As for similarly-priced competition, this is $100 more than the Alienware m17 R5 (AMD Advantage edition). You'll understand why I'm comparing it to the vastly more expensive Scar 18 soon.
Asus ROG Strix Scar 16 design
Sharing a near-identical aesthetic to the Strix Scar 18, you're going to see the duality that exists within our team — the beauty of differing opinions. Because while our Editor in Chief, Sherri L. Smith loves the flashy futurism of the whole thing, I've always preferred something a little more refined.
Not to say this doesn't look and feel premium. Far from it! In fact, while I've called a lot of gaming laptops "cringe" in my past, this is definitely on the lower end of that scale. The aluminum casing on top has a nice, metallic sensation as you move your fingers over the surface, which is interrupted only by the smooth glossiness of the ROG logo emblazoned across it.
From the Customizable Armour Cap round back to the nearly all-black construction, everything here is business as usual when compared to the Scar 18, and that includes the RGB lighting that surrounds the system through its transparent edges and the keyboard.
That classic sword unsheathing sound effect upon turning on the laptop is accompanied by a slow red pulse, that gives way to the imminent flash flood of color. Luckily, you can customize the colors and patterns to something a little less "kid stealing his mom's credit card for more V Bucks," but I did actually quite like the light show on here — especially the subtle illuminating waves round the rear exhaust vents.
Speaking of opening the laptop and turning it on, while this is more compact than the Scar 18, you're still getting that nice full-sized keyboard, that is raised rather than recessed to give you a better sense of hand placement. And you'll find the power button just above the home/end key.
As for dimensions, you're looking at a pretty hefty laptop here — not surprising given it is an enthusiast-tier gaming system (13.94 x 10.39 x 0.89 inches, and weighing 5.51 pounds). However, as it's a 16-inch model, it is smaller and lighter than the Asus ROG Strix Scar 18 (15.7 x 11.6 x 0.9~1.2 inches, 6.8 pounds), and the Alienware m17 R5 (14.1 x 10.2 x 1.1 inches, 5.6 pounds).
For a more even comparison, the Razer Blade 16 does pip it to the post at 13.98 x 9.61 x 0.87 inches and a marginally lighter weight of 5.4 pounds.
Asus ROG Strix Scar 16 ports
For the port selection, you'll find everything you need for an optimal gaming experience — enough I/O for accessories and connectivity.
On the left, there's the 3.5mm audio jack, two USB-C sockets (one is USB 3.2 Gen 2, and the other is Thunderbolt 4), HDMI 2.1, Ethernet, and the proprietary power port.
Flip over to the right, and you'll find two USB 3.2 Gen 2 Type-A, and that's it. As someone who found getting creative work done on this Mini LED display a joy, I would love to have seen an SD card slot on here, but Asus has one clear target audience in mind here. If you do need more, check out our best laptop docking stations and best USB Type-C hubs pages.
Asus ROG Strix Scar 16 display
Whether it's the Scar 18 or ROG Zephyrus M16, Asus has been killing it on the display front, and the Scar 16's ROG Nebula HDR display is no different. Feasting your eyes upon the flash flood of color and nicely balanced contrast ratio makes for a splendid spread of vividity in your gaming.
Breaking down the specs, our review model sported a 16-inch mini-LED display with a QHD+ (2560 x 1600) resolution, and a 240Hz refresh rate. With support for Dolby Vision HDR and Pantone validation, this is going to give you an impressively deep contrast ratio and accurate color science — whether you're gaming or working.
And of course, the switch to Nvidia's Advanced Optimus makes extracting the best possible performance out of the Scar 16 a cinch. Basically, it's an automated MUX Switch to connect the display directly to the dGPU through software, and (as the name suggests) HDR.
Firing up the new rally expansion on Forza Horizon 5 shows the impressively rich color on offer here. Don't get me wrong, it's not OLED levels of looking at a portrait, but when speeding through the luminous greens and bright shades of the jungle and its plumage in first person, you can be fooled into thinking you're gazing through the windscreen.
Pair that with an impressive depth coming from the HDR-driven contrast ratio, which really gives everything a nice depth, and it's easy to get hooked and lose many hours to any game. To test this strength of the display further, I fired up the Resident Evil 4 remake, and while Capcom has already done a fantastic job of amping up the tension, every dark corner becomes all the more terrifying with deeper blacks.
We're still waiting for out lab testing (once we get the results, I will update this section), but I'm fairly certain that you're going to love this display for all use cases — from editing an intensely vivid picture in Photoshop, to watching the neon greens shine off the screen during Cyberpunk 2077.
Asus ROG Strix Scar 16 keyboard and touchpad
The Strix Scar 16 tells a tale as old as time when it comes to gaming laptops: the keyboard feels great, but the touchpad isn't a priority.
Don't get me wrong, it's not unusable. The large surface has a nice, smooth quality for your fingers to glide over, and you'll find support for Windows 11 touch gestures. But the click response feels rather mushy to the point where you're not actually sure whether your input is received — more like pushing down on a sponge than a solid switch.
Meanwhile, the low profile Chiclet keys are a joy to type on with 1.7mm of travel, to the nice size and dish of each key, this provides an excellent typing experience. I scored an average of 85 words per minute on the 10fastfingers.com typing test, which is above my usual 80 wpm.
Plus, as you work/play long into the night, RGB shines through each key brightly and provides an even luminosity across the entire board.
Asus ROG Strix Scar 16 audio
The quad speakers on the ROG Strix Scar 16 pack Dolby Atmos support, and unlike the Zephyrus M16, you'll find a decent amount of bass complementing that well-rounded definition to the highs and mids.
Four Year Strong's cover of "Bittersweet Symphony" blasted the speakers at full volume with zero distortion, while preserving the details of the crunchy guitars and soaring vocals, and providing a nice thump to the bass kick.
This translates well into gaming, too, with the operatic flow and chaotic SFX of Halo Infinite being handled with an almost expert precision to deliver that dramatic impact. Of course, they are laptop speakers, so don't expect super high levels of warmth, but for what you get, these speakers are closer to the 14-inch MacBook Pro side of the speaker quality scale.
And while this is more about performance than audio, it's worth noting that the fan sound is pretty substantial. Not that it takes away from the overall experience, but you can tell these new internals are really pushing the limits of thermal management within this chassis.
Of course, for the best audio experience, check out our list of best gaming headsets.
Asus ROG Strix Scar 16 gaming and graphics
Let's be honest, this is the part most of you came to see, right? You want to see how an RTX 4080 laptop stands up against the cream of the crop in the 4090. Well, I'm here to say that not only does it perform admirably, this GPU is strong enough to offer (arguably) the best price-to-performance ratio across the entire RTX 40 series.
Because when going for anything less than the top of the range, you're looking to squeeze enough juice out of those specs to be worthwhile. And the RTX 4080 laptop GPU, with 232 Tensor cores and 58 ray tracing cores, more than holds its own.
Inevitably, it annihilates the previous generation Alienware m17 R5's AMD Radeon RX 6850M XT, but just look at how close it gets to the more powerful Strix Scar 18.
Swipe to scroll horizontally
3DMark Benchmark comparison

| 3DMark Benchmark | Asus ROG Strix Scar 16 | Asus ROG Strix Scar 18 | Alienware m17 R5 (AMD Advantage) |
| --- | --- | --- | --- |
| Fire Strike | 31761 | 33138 | 28255 |
| Time Spy | 16976 | 18327 | 12089 |
| Fire Strike Ultra | 11142 | 12655 | 8156 |
| Time Spy Extreme | 8842 | 9513 | 5654 |
| Port Royal (Ray Tracing) | 11359 | 12345 | 5819 |
It gets even more uncomfortable for Asus' $3,700 18-inch monster when you run a simple cost/benefit analysis here. Taking the 3DMark Fire Strike results for example, the Scar 16 comes out at nine cents per performance point, whereas the Scar 18 costs 11 centsper point.
A small difference when you break it down to such a granular number, but definitely impactful when you take into account the total prices. Things get even more juicy when you actually get into the games.
Swipe to scroll horizontally
Gaming benchmarks

| Gaming benchmark | Resolution | Asus ROG Strix Scar 16 | Asus ROG Strix Scar 18 | Alienware m17 R5 (AMD Advantage) |
| --- | --- | --- | --- | --- |
| Grand Theft Auto V | 1080p | 147.3 FPS | 152.4 FPS | 103.9 FPS |
| Row 1 - Cell 0 | QHD+ | 112.5 FPS | 132.1 FPS | 32.7 FPS (4K) |
| DiRT 5 | 1080p | 111.4 FPS | 179 FPS | 105.5 FPS |
| Row 3 - Cell 0 | QHD+ | 86 FPS | 146.7 FPS | 48.8 FPS (4K) |
| Shadow of the Tomb Raider | 1080p | 181 FPS | 180.7 FPS | 99 FPS |
| Row 5 - Cell 0 | QHD+ | 143 FPS | 124 FPS | 43 FPS (4K) |
Now, I could talk about how the Asus ROG Strix Scar 16 is a joy to play games on. Given the amount of pure horsepower under the hood, setup is a cinch across all graphically-intense AAA titles I tested.
The vivid and smooth mini-LED display presents every game with gorgeous fidelity and color. And the chiclet keyboard is oh-so inviting whatever genre you play — from hitting the WASD for shooters to customized shortcuts in strategy titles.
But chances are you already knew all of that based on those results, so let's break them down just like we did for the 3DMark numbers. Taking Grand Theft Auto V as an example, the Strix Scar 16 costs $25.76 per frame per second, whereas the Scar 18 is a flat $28.
And I'll keep harking back to this, as it's the same across the board. You are getting more for your money with the RTX 4080 in this machine than you could in pricier RTX 4090 systems. This becomes even more evident when you dip into the Armory Crate and turn on Turbo mode (cranking the TGP up to 175W), and turn on Nvidia's DLSS 3.0.
Swipe to scroll horizontally
| Gaming benchmark | Balanced Average | Turbo Mode | DLSS 3.0 (balanced) | Asus ROG Zephyrus M16 (DLSS 3.0 balanced) |
| --- | --- | --- | --- | --- |
| Forza Horizon 5 (Extreme settings QHD+) | 69 FPS | 63.1 FPS | 89 FPS | n/a |
| Cyberpunk 2077 (Ray Tracing: Ultra WHD+) | 35.1 FPS | 36.5 FPS | 79.9 FPS | 108.8 FPS |
Of course, this supersampling is available on RTX 4090 too, so it's only fair we do the same cost breakdown here, and this is the only part where the higher spec pulls ahead in value. Not only did the Asus ROG Zephyrus M16's RTX 4090 break the fabled 100 fps barrier for Cyberpunk 2077, the cost per frame is set at $32, and the Scar 16 at $36.
But if AI frame generation is the only place where the 4090 pulls ahead, it can be argued that these GPUs are a lot closer than Nvidia suggests in its marketing material. For you, that means you can save big and still get an awesome gaming experience.
Asus ROG Strix Scar 16 performance
We turn our attention to the rest of the Strix Scar 16: an Intel Core i9-13980HX CPU, 32GB of DDR5 RAM, and a 1TB PCIe Gen 4 SSD.
Given this is the same CPU as you'll find in the Scar 18, the numbers are basically neck and neck, whereas the Alienware m17 R5 is in a very distant last place.
Swipe to scroll horizontally
Performance benchmarks

| Performance benchmark | Asus ROG Strix Scar 16 | Asus ROG Strix Scar 18 | Alienware m17 R5 (AMD Advantage) |
| --- | --- | --- | --- |
| Geekbench 5 (single-core) | 2014 | 2066 | 1516 |
| Geekbench 5 (multicore) | 19291 | 19233 | 9851 |
| Handbrake (transcoding 4K movie to 1080p) | 02:50 | 02:49 | 05:30 |
And that CPU (which destroys the premium gaming laptop geekbench average of 8,533) paired with a speedy NVMe SSD means that this powerhouse transcoded a 4K video to 1080p in a lightning quick 2 minutes and 50 seconds on our HandBrake benchmark, which blazes past the category average (6:38), the AMD Ryzen 9 6900HX-armed m17 R5 (5:30) and nearly matches the Scar 18 (2:49).
With that huge amount of DDR5 RAM, real-world use was lightning fast without a hint of slow down. The M16 held its own against my most intense multitasking scenario — Forza Horizon 5 running in the background, 20 Google Chrome tabs, including several videos, a RAW photo edit in Photoshop, and a complex formula running on a huge Excel file. Not only that, but things get a little faster when you turn on Turbo Mode.
Swipe to scroll horizontally
| Performance benchmark | Balanced Average | Turbo Mode |
| --- | --- | --- |
| Geekbench 5.4 (multicore) | 19291 | 20819 |
This all proves one key thing. While the primary purpose of this machine is gaming (from the laptop's aesthetic to port selection, that much is obvious), you cancrush a lot of performance-intensive tasks on here too. So if you want something that can be a video editing workhorse by day and your go-to gaming system by night, this is the one to get.
Asus ROG Strix Scar 16 battery life
First of all, I'll quickly mention we haven't lab tested the battery in here yet, so these will be based on my hands-on impressions. However, the battery life is actually a little better than I feared.
Don't get me wrong. This is a thirsty gaming laptop — like "getting horny on main" levels of thirst, but one thing works to the Strix Scar 16's favor here. First, it shares the same size 90 WHr cell as the Scar 18, so with a smaller display to power, it should logically last longer. While it could be argued that the RTX 4080 has less power dependency, it sports the same TGP as the 4090, so the differences here would be negligible.
On a casual day of use, including Chrome, Photoshop and some Spotify listening, the efficiency cores aren't really doing that much, as I make it through from 9 a.m. to roughly 1 p.m. before I need to plug in or lose my work. That's considerably longer than my past experiences with gaming laptops, and I'm fairly confident you'll see that reflected in the impending results.
Forget all that when it comes to gaming. If you were ever as daft as to try and play Cyberpunk on the battery (turning graphics settings down to medium and reducing the resolution to 1080p), I managed to get just over an hour out of it. Any higher settings and you can drain it in 45 minutes easily.
Asus ROG Strix Scar 16 webcam
What's the first thing a company sacrifices at the altar of making a belter gaming laptop? The webcam, and this is no different with the ROG Strix Scar 16, which produces the picture quality equivalent of the camera attachment I connected to the bottom of my Sony Ericsson T310.
Just look at that picture… Holy potato, Batman! Colors are largely accurate, except for making me look like I'm permanently blushing). And with an overwhelming mushy look to all photos in all conditions, along with more noise than your average family Zoom call during lockdown in low light, you're best off avoiding embarrassment and checking out our best webcams page for a better camera.
Not only is it a bad webcam, but without Windows IR capabilities, it's a pointless, bad webcam.
Asus ROG Strix Scar 16 heat
We don't have lab results for thermal management yet, but the chunky exhaust vents around the back and sides provide plenty of room for the Tri-Fan technology, liquid metal on the CPU and GPU, and seven heatpipes to dissipate heat really well — to the point that there was no discomfort touching the keyboard or touchpad, and that I saw no thermal throttling to performance.
If you do go looking for spice, you will find it. The underside heats up quickly under gaming pressure (don't use this on a pillow), and when the fans kick up to a loud, high gear, the air exhausted could be its own heat source and be the answer to those sky high gas bills.
Your shiny new Scar 16 is gasping for air, so make sure you use it in a way that gives it good circulation!
Asus ROG Flow X16 software and warranty
The most important app onboard the ROG Strix Scar 16 is Armoury Crate. Within the app, you can configure performance, monitor your components' thermals, change fan speed, adjust display color, and even customize the RGB lighting effects. There's also an "Aura Wallpaper" with lighting effects that can be applied to the laptop's background.
It's a neat trick, but since it takes up GPU resources to use, I didn't want to impede on the M16's performance. There's also the MyAsus app, which gives you access to your warranty information, updates for components and various battery options.
To protect your purchase, the Scar 16 comes with a one-year limited warranty. See how Asus performed on our Tech Support Showdown and Best and Worst Brands ranking.
Bottom line
Convinced by my big claim up top? You should be. The Asus ROG Strix Scar 16 is not just a great gaming laptop, it offers impressive value across the crop of new RTX 40-series systems.
The combo breaker of impressive graphical and compute performance makes this a serious speed demon, no matter what you throw at it. And when looking at those comparisons to the far more expensive RTX 4090 laptops like the Strix Scar 18, you're getting more for your money (even if that price is a little steep).
Pair that with a mouthwatering mini LED display, stellar keyboard, and a ton of I/O, and this is a super solid all-rounder. Regardless of my small issues, if you want to jump into the RTX 40 series family, stop and think before you spend too much, and consider the Strix Scar 16.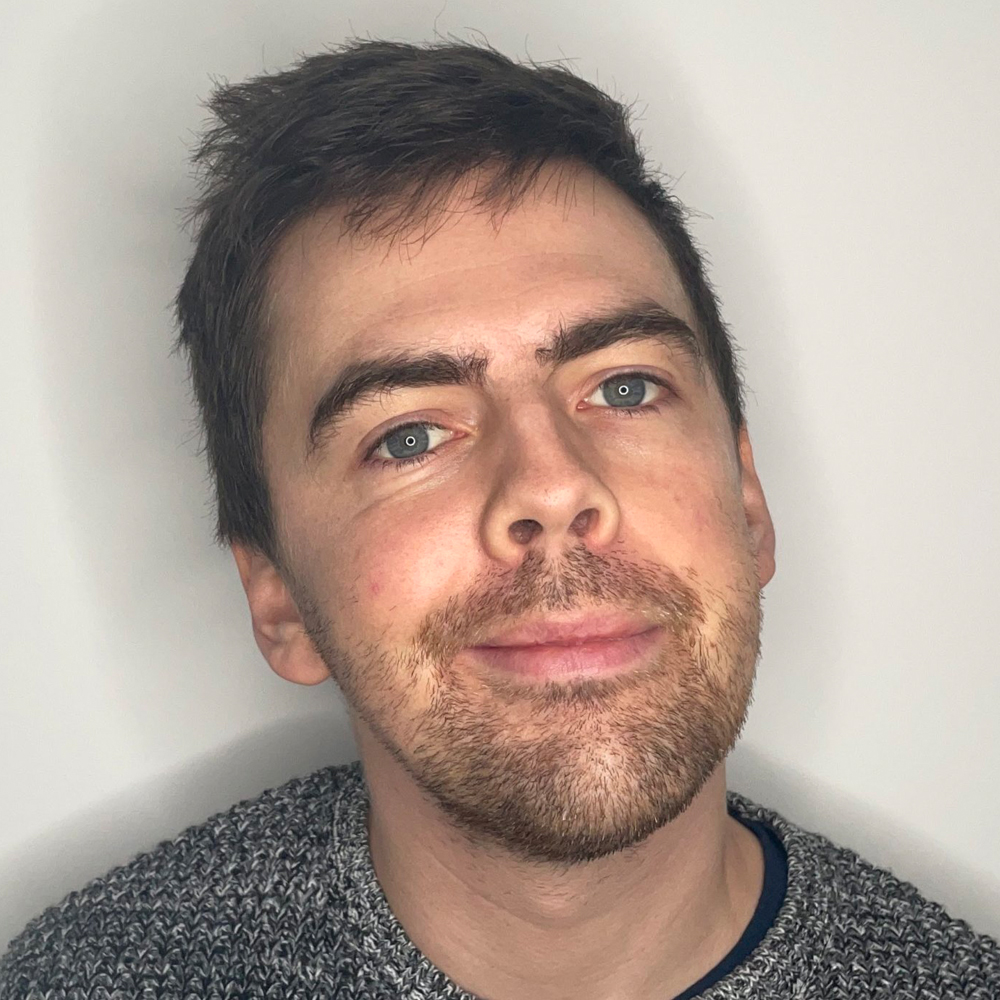 Jason brings a decade of tech and gaming journalism experience to his role as a writer at Laptop Mag. He takes a particular interest in writing articles and creating videos about laptops, headphones and games. He has previously written for Kotaku, Stuff and BBC Science Focus. In his spare time, you'll find Jason looking for good dogs to pet or thinking about eating pizza if he isn't already.