23 best Black Friday Apple deals available right now: Save on MacBooks, AirPods, iPhones, iPads and more
These are the best Black Friday Apple deals available today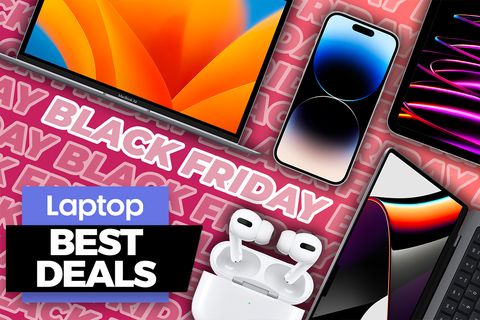 (Image: © Laptop Mag)
Black Friday Apple deals have been going strong for weeks now, but as we enter the final stretch heading into Black Friday we are seeing all-time low prices on MacBooks, AirPods, iPads, iPhones, and more Apple Gear.
This live blog is going to keep building as we find more and more great Apple deals from Amazon, Best Buy, Target, Walmart, Newegg or whatever retailer posts the best price on the best Apple products and accessories.
We've already a number of Apple products matching or reaching new all-time lows like the MacBook Air M1 for $799 (opens in new tab), the AirPods Pro (2nd Gen) for $199 (opens in new tab), or the Apple Watch Series 8 for $349 (opens in new tab).
Keep checking our Black Friday Apple deals live blog to ensure you don't miss any of the best Black Friday Apple deals as they pop up through Black Friday and beyond.
Top 6 Black Friday Apple deals available right now
Retailers with Black Friday Apple sales live today
Thank you for signing up to Laptop Mag. You will receive a verification email shortly.
There was a problem. Please refresh the page and try again.