Apple September event: iPhone 14, Apple Watch Ultra, AirPods Pro 2 and everything announced
From Apple Watch Ultra to iPhone 14 Pro, here's everything announced at Apple's 'Far Out' launch event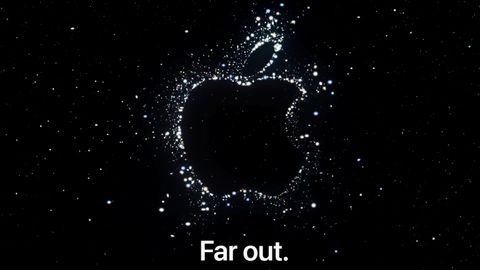 (Image: © Apple)
The Apple 'Far Out' September event has been quite a show, as it announced the iPhone 14 and iPhone 14 Plus, along with the swanky-looking iPhone 14 Pro and iPhone 14 Pro Max. Of course, that's not all that was on show.

We got a first look at a new entry to the Apple Watch lineup: the Apple Watch Ultra. That, and the Apple Watch Series 8, of course. Plus, we also have a new Apple Watch SE to look forward to, and after years of speculation, the AirPods Pro 2 are finally on their way.

We've got a full rundown of everything announced at the event below, including everything from the new "Emergency Satellite Connectivity" to the "Crash Detection," so be sure to check out all the highlights as they happened at the event.
Everything announced at the Apple 'Far Out' September event
For in-depth details about each of the big announcements, we've got you covered below:
More specifically, if you're wondering what are the differences between the iPhone 14 vs iPhone 13, look no further. Fancy watching the action unfold? Find the special YouTube broadcast below.
Refresh
And we're kicking off! Welcome to the Apple "Far Out" September event live blog, where we'll be talking all things iPhone 14 and 14 Pro, Apple Watch Series 8, Apple Watch Pro, AirPods Pro 2, and everything Apple might be hiding up its sleeve.

Without a doubt, the launch of Apple's next flagship iPhone is one of the most anticipated events of the year, and if the abundance of leaks and rumors ring true, we have a lot to look forward to when it comes to the iPhone 14 Pro.

As for the standard iPhone 14? Well, I believe I'll be skipping it, according to recent rumors.
The launch of the iPhone 14 could be in trouble in Brazil, as the country's Justice Ministry has fined the Cupertino tech giant 2.275 million reais ($2.38 million) and ordered it to stop selling iPhone 13 and newer models.

As reported by Reuters, this is due to Apple not including a battery charger in the box, which is deemed to be an essential component in a "deliberate discriminatory practice against consumers."

Apple states that the exclusion of a power adapter is to reduce the impact of carbon emissions, but, as the report points out, Brazil authorities have rejected this argument as is "no evidence that selling the smartphone without a charger offers environmental protections."

In a comment to Bloomberg, Apple states it will appeal the ruling ban on iPhone sales. "Power adapters represented our largest use of zinc and plastic and eliminating them from the box helped cut over 2 million metric tons of carbon emissions — equivalent to removing 500,000 cars from the road per year," the company said in an email statement.

Apple is looking optimistic about the outcome, as the company says it has "already won a number of court decisions in Brazil on this topic and are confident our customers are aware of the various options to charge and connect their devices."

Whatever the case, that's not stopping the iPhone 14 from announcing today. However, if you are looking for different ways to charge your iPhone, check out this awesome MagSafe stand.
Wondering what colors the iPhone 14 will come in? Well, there's a good chance we'll see the recently announced green and purple options make a return. But what else is there?

According to user "yeux1122" on Korean blog Naver, the iPhone 14 and 14 Plus will come in Midnight, Starlight, Blue, Red, Purple, and Green, while the iPhone 14 Pro and Pro Max will have Graphite, Silver, Gold, Purple, and Green available.

That's not too different from what Apple leaker Jioriku on Twitter says: expect to see green, blue, black, white, red, and purple options for the standard models. The tipster also states the Pro model color options will include green, purple, silver, gold, and graphite.

Leaker Majin Bu on Twitter also gave us a hint of the iPhone 14 cases to expect, which, as always, come in a range of colors from a simple red to chalk pink.

Sure, the expected AirPods Pro 2 will most likely come in the usual white, but what about the Apple Watch 8 color options? First off, leaker ShrimpApplePro claims we'll see a new shade of red in the usual (PRODUCT) RED lineup, along with Midnight, Starlight, and Silver in the aluminum options. The stainless steel frame is tipped to come in Silver and Graphite.
Now I can say with 99% confidence that the iPhone 14 Case colors you saw in previous tweets will be official. iPhone 14 Max will probably only be called Plus pic.twitter.com/nM3Y95broQSeptember 4, 2022
It's #AppleEvent day! 🎇Like this tweet for something special ✨ pic.twitter.com/7eikFd3BXdSeptember 7, 2022
It's an Apple event day, so of course there is a special Twitter like animation. Just give the tweet above a like and you'll see what we mean.
We will also be live tweeting about the event over on @LaptopMag, so be sure to follow us for reactions (and maybe some memes, as our social media guy can't help himself).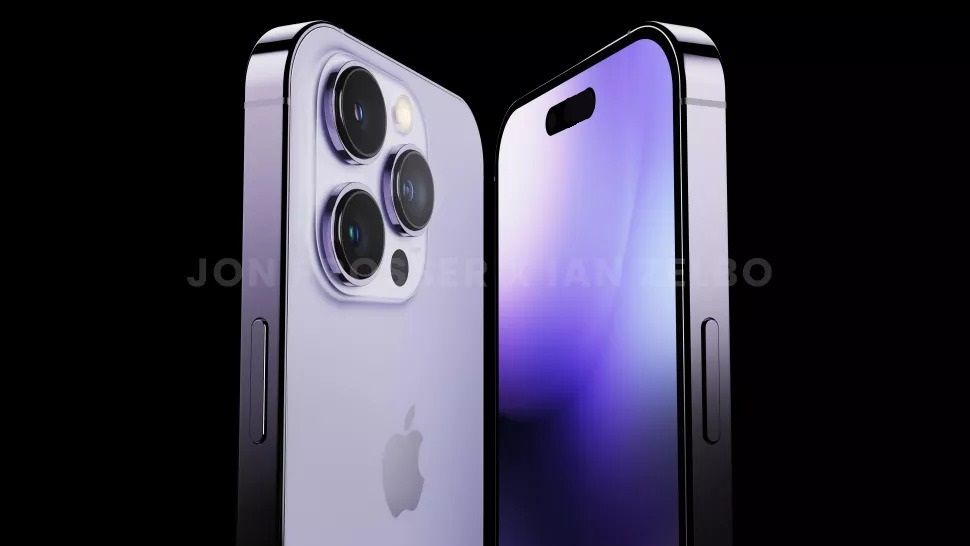 So, what can we expect from the Apple event today? Let's break it down.

Of course, there's the iPhone 14 and iPhone 14 Pro. This is a given, as Apple generally launches a new flagship iPhone lineup in September each year.

The iPhone 14 is the star of the show, and it's reportedly coming with a host of interesting new features, but the Pro models, not the entry-level variants, are getting all of the eye-catching goodies. Design-wise, the Pro models are expected to have a significant departure from the iPhone 13. They will sport a new "pill and hole" design, eliminating the controversial notch. When turned on, however, the cutouts will look more unified, giving more of an elongated pill look.

Significant camera hardware improvements will be reserved for the upper-tier iterations, including a 48-megapixel wide camera. The Pro models will also get an always-on display and a zippier A16 Bionic chip — perks the iPhone 14 and the iPhone 14 Plus will not get.

As for the Apple Watch Series 8, the most interesting rumor is the introduction of a new Pro variant. According to trusted analyst Mark Gurman, Apple is throwing the Watch Pro into the luxury, rugged wearable market to compete against popular brands like Garmin Ltd. Garmin currently dominates the $500+ athlete-targeted smartwatch market, but Gurman expects Apple to knock Garmin off its throne.

Finally, the AirPods Pro 2. The original wireless earbuds are three years old now, so they're long overdue for an update. Gurman believes the next-gen AirPods Pro will be announced at the event, but there's a chance Apple could give it a skip and wait until the October event instead, seeing as AirPods usually are announced in October.

For more on what to expect at the Apple event, we've got you covered.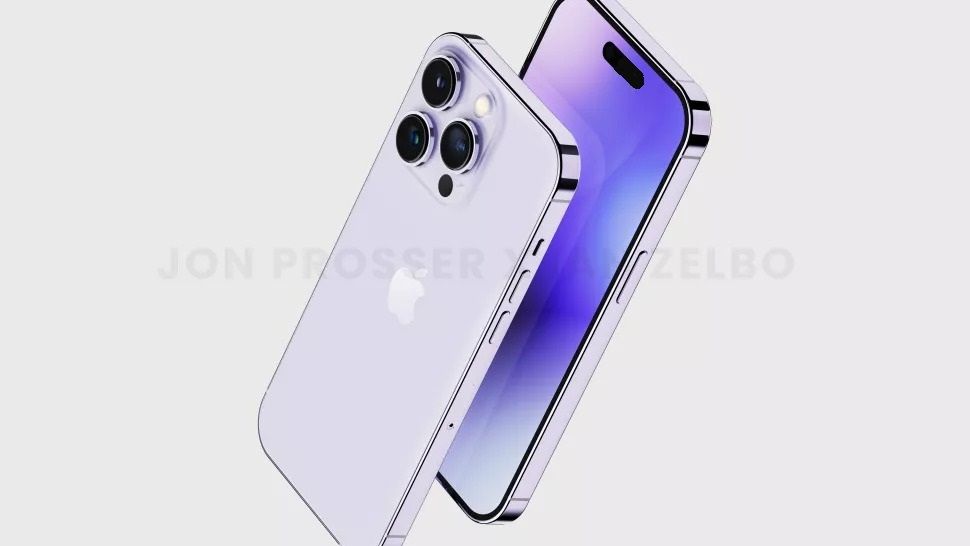 We have to talk about that "pill + notch" design coming to the iPhone 14 Pro (take note, not the standard iPhone 14 and 14 Plus). For a while, reports stated it would simply be revamped notch that shows two separate cutouts: one is a small round circle and the other is shaped like a capsule.

However, we've heard this so-called "pill-and-hole design" may look more unified. What this means is the cutouts will appear to have a continuous pill shape, even with the cutouts still there. So, when the phone is turned on, the pill and hole should have a more unified appearance, which Apple reportedly believes is "less distracting."

On top of that, according to MacRumors' anonymous source, Apple will extend the borders of the cutouts to make room for status indicators. For example, users may find icons or privacy indicators on the left and right sides of the cutouts. MacRumors' claims that it may even extend "downward into a large rounded square when delivering certain notifications."

Of course, we won't know until the iPhone 14 is revealed, which won't be that much longer!

One of the more interesting announcements we're anticipating is the introduction of a new Apple Watch on the block: The Apple Watch Pro. And it's set to be a big one.

91Mobiles has CAD renders of the Apple Watch Pro, giving us a better idea of how it might look. The new "rugged" high-end Apple Watch will allegedly come with a larger, 2-inch display, a noticeable protrusion for the side button and Digital Crown, and a new button on the left below the speaker vent.

Apparently, "industry sources" claim it will come in a 49mm size, making it the largest Apple Watch around. The rugged model is aimed at "extreme sports" athletes and is expected to have a 7% screen area increase with a 410 x 502-pixel resolution display.

It's also expected to be pretty pricey. Rumor has it the Apple Watch Pro could be priced anywhere between $900 to $1,000, possibly due to the upgrades and more durable formulation of titanium.

It will be a tough sell for most, but that's where the Apple Watch Series 8 and new Apple Watch SE come in.
The word on the street is we may see satellite communication come to the iPhone 14, according to well-regarded Apple analyst Ming-Chi Kuo's blog. "iPhone 14's satellite communication mainly provides emergency texting/voice services," the blog states.

That's a big deal for many users, and one of our writers even says it's the one reason he will finally upgrade from my iPhone 11. In his post, Kuo goes on to say that the hardware testing is complete and all that's left to be done is for Apple to come up with a business model and possibly form a partnership with a satellite communications provider.

But wait, what's this? Huawei has beaten Apple to the satellite punch. The company has announced its new Huawei Mate 50 and Mate 50 Pro, and it comes with satellite connectivity. This means the phones have the ability to send texts through satellite communications without the need for a cellular signal, all through China's global BeiDou satellite network.

Will Apple be offering the same in the iPhone 14? If Huawei has done it, it seems likely the Cupertino tech giant will make this a big selling point. It will definitely keep me interested, as it doesn't seem like there's much else the standard iPhone 14 is bringing to the table.