I'm a gaming laptop reviewer and this is my favorite gaming laptop
The Razer Blade 14 knocks it out of the park in every category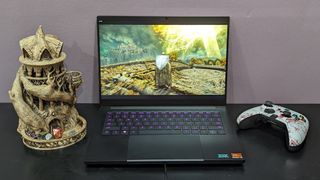 (Image credit: Laptop Mag/Momo Tabari)
I've been reviewing laptops for years, and I've learned that I must temper my expectations for gaming laptops. If you're spending $1,500 on a standard productivity laptop, in most cases, you can expect something that feels great to touch and properly reflects the cold hard cash you just dropped on it.
Gaming laptops aren't quite the same. You can spend $1,500 and be left with a cheap feeling, plastic monstrosity weighed down by a terrible display. In fact, it's equally common to be stuck with a $3,599 gaming laptop boasting an easily bendable base, underwhelming brightness and poor battery life, whereas you can get one of the best feeling, lightest 2-in-1 laptops for half that price.
It's an unfortunate truth that the parts required to make a gaming laptop deliver top-tier performance are steep in cost. Graphics cards are ridiculously expensive and easily the most costly facet of any computer. Even on the desktop side, purchasing the latest RTX 4080 GPU will cost you $1,200, and if you upgrade to the RTX 4090, it's as high as $1,599. Once again, you could purchase a phenomenal non-gaming laptop with that money alone.
Consequently, gaming laptops focus so heavily on incredible graphics power, high refresh rate, and quick response time that everything else gets left in the dust. After all, these companies need to make these laptops as affordable as possible, and if too much money is poured into elements outside of what's necessary for gaming, they will seem like inferior options.
Consumers seeking to purchase a gaming laptop will look at its graphics card, processor, and functional display information like refresh rate and response time. You can easily find two laptops with the same specs in these categories that are several hundred dollars apart, so at first glance, the cheaper option might seem better.
This has resulted in my low expectations for gaming laptops. It's understandable why gaming laptop manufacturers would cheap out on the display, sound system, build quality or battery life when the focus needs to be on as much graphical power as possible. But truthfully, it results in a misleading product that is nowhere near the quality it should be. If someone is spending anywhere between $2,000 to $4,000, it should not feel cheaply made or underwhelming.
Enter the Razer Blade 14, a thoughtfully designed gaming laptop with clear consideration from every angle. While it isn't the only exception, it excellently balances each element to deliver a gaming laptop that does everything wonderfully without breaking the $3,000 barrier. While it certainly isn't cheap at $2,699, Razer has ensured no aspect of this gaming laptop is disappointing.
The Razer Blade 14 is a champion
The Razer Blade 14 is built with the new AMD Ryzen 9 7940HS processor, NVIDIA GeForce RTX 4070 graphics with 8GB of VRAM, a 14-inch 240Hz QHD+ IPS (2560 x 1600) matte display, 16GB of RAM, and 1TB of SSD storage space. But that's just on paper, those specs alone are present in many gaming laptops, and while it certainly contributes to how good it is, it's not what makes it a winner.
To illustrate why the Razer Blade 14 is so special, we can compare it to the MSI Katana 15, which also features an RTX 4070 with similar performance metrics in gaming and productivity, but is far cheaper at $1,599. If all you want to pay for is the high graphical power that comes with this GPU and a great 13th Gen i7 Intel processor, then you'll get by fine. But in every other respect, you'll realize where that extra money is going.
The Katana 15 offers 2 hours and 48 minutes of battery life, 248 nits of display brightness, a dismal 46.1% reproduction of the DCI-P3 color gamut, merely decent speakers, a cheap feeling plastic base and an exceptionally heavy weight of 8.8 pounds. Of course, this isn't to say it's a bad laptop, we still recommend it for budget-conscious gamers, but further comparison will make it quickly evident why it's worth considering spending an extra $1,000 on the Razer Blade 14 if you can afford it.
With the Razer Blade 14 proudly packing 8 hours and 35 minutes of battery life, 465 nits of brightness, reproducing 114.3% of the DCI-P3 color gamut, an incredible speaker system, a sturdy aluminum base and unbelievably light weight of 4.05 pounds, that extra cost ensures every aspect of this laptop feels premium. The Razer Blade 14 isn't just a good gaming laptop, it's a jack-of-all-trades that can efficiently handle a majority of use cases.
This is by no means a budget laptop, but it is absolutely the best gaming laptop people can buy without breaking the $3,000 barrier. Even comparing the Razer Blade 14 to the exceptional $3,699 Asus ROG Strix Scar 18, which is one of the best gaming laptops you can buy right now thanks to its RTX 4090 graphics power and Intel Core i9-13900HX processing performance, the Scar is weighed down by 4 hours and 26 minutes of battery life and 77.5% reproduction of the DCI-P3 color gamut. Of course, if you want more power and have more money, we recommend the latter, but the former is excellent for most users.
The Razer Blade 14 isn't perfect, though. While its light, portable nature and long-lasting battery life make it a good choice to bring on the go, it gets quite hot and loud while gaming, 123 degrees on the underside at its hottest point in our gaming testing, so keep it as far away from your lap as possible.
Bottom line
Razer has crafted an absolute champion with the Razer Blade 14. It's the perfect jack-of-all-trades machine for the average gamer who refuses to sacrifice the most important aspects of a laptop for just raw power. Razer Blade 14 ticks all of the boxes with its great audio, solid performance, RTX 4070 graphics, vivid and bright display, sturdy aluminum exterior, and long-lasting battery life.
I wouldn't recommend the Razer Blade 14 to those who need a budget laptop, nor is it right for those looking to maximize their power with an RTX 4090 and the latest Intel Core i9 Gen 13 processing speeds, but it is the perfect choice for those who need something that rests solidly in between those two categories. In other words, the Razer Blade 14 is the perfect all-around gaming laptop.
Stay in the know with Laptop Mag
Get our in-depth reviews, helpful tips, great deals, and the biggest news stories delivered to your inbox.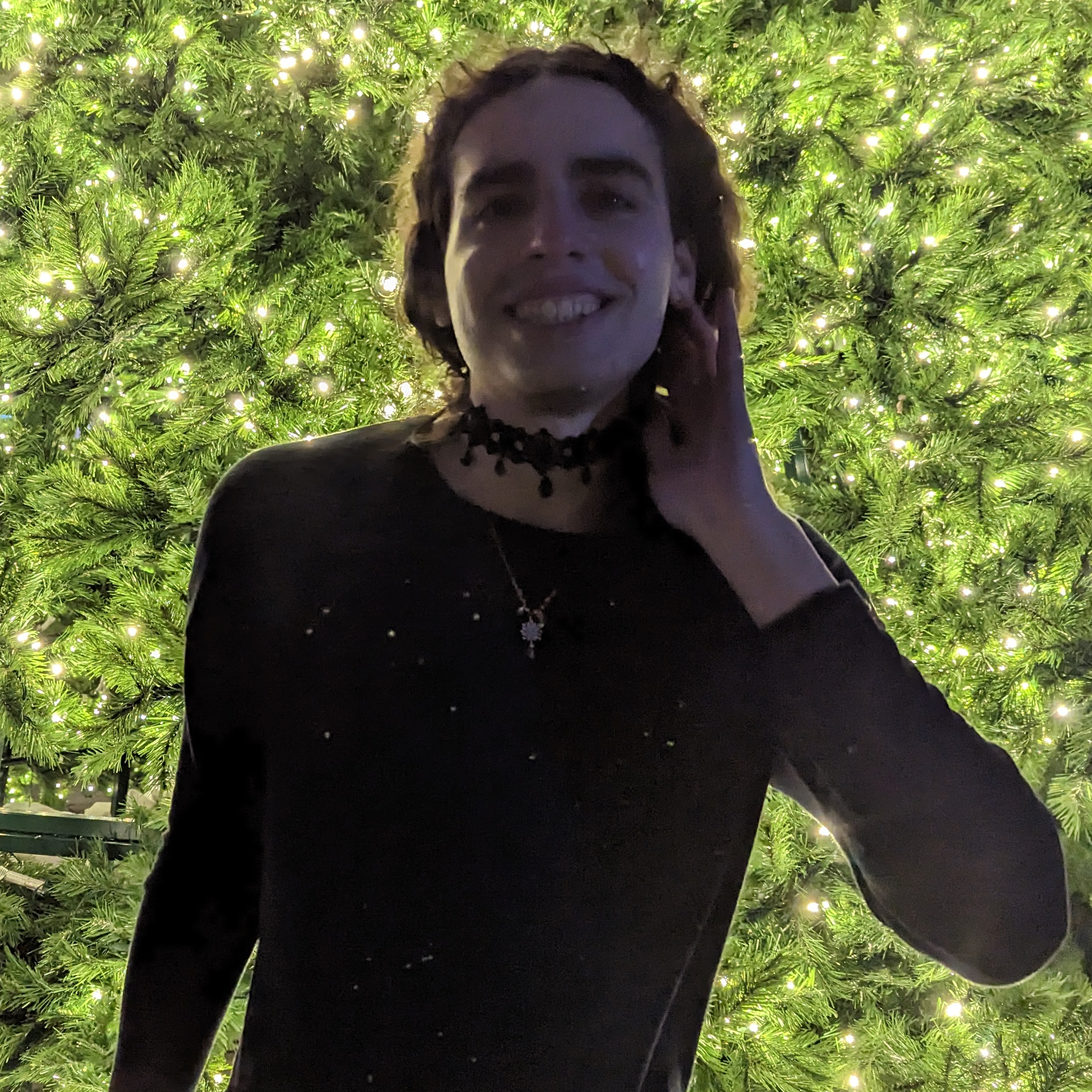 Self-described art critic and unabashedly pretentious, Momo finds joy in impassioned ramblings about her closeness to video games. She has a bachelor's degree in Journalism & Media Studies from Brooklyn College and five years of experience in entertainment journalism. Momo is a stalwart defender of the importance found in subjectivity and spends most days overwhelmed with excitement for the past, present and future of gaming. When she isn't writing or playing Dark Souls, she can be found eating chicken fettuccine alfredo and watching anime.