The Asus ROG Strix G17 boasts staggering performance for such a low price, and although its battery life is subpar, this 17.3-inch titan proves its worth.
Pros
+

Excellent productivity metrics

+

Solid gaming performance

+

Decent brightness and color

+

Crisp and clear audio

+

Perfectly priced
Cons
-

Base and hinge feel cheap

-

Dreadful battery life

-

Spongy keyboard
Why you can trust Laptop Mag Our expert reviewers spend hours testing and comparing products and services so you can choose the best for you. Find out more about how we test.
ASUS ROG STRIX G17 SPECS
Price: $1,399 (tested)
CPU: AMD Ryzen 9 7845HX
GPU: Nvidia GeForce RTX 4060
RAM: 16GB
Storage: 1TB M.2 PCIe SSD
Display: 17.3-inch, 2,560 x 1,440, 240Hz, 3ms
Battery: 2:35
Size: 15.55 x 11.10 x 0.92 inches
Weight: 6.2 pounds
Let's get something out of the way: I'm not a fan of Asus ROG laptops. The company's popular line of gaming hardware has a considerable reputation for its high quality reliability, and many other writers at Laptop Mag have showered laptops like the ASUS Rog Strix Scar 18 with endless praise.
But the elements I look for in gaming laptops were lacking during my testing of the Asus ROG Strix Scar 17, as I walked away disappointed by its middling display and cheap feeling exterior for something as expensive as $3,599. As a result, I was apprehensive while pulling the Asus ROG Strix G17 out of its box. It looked similar and I figured it'd feature the same issues—wait, this laptop is only $1,399?
Sure, my fundamental issues with its thin-feeling exterior have remained, but this is far less offensive at such a low price. The Strix G17's excellent productivity performance and great frame rates while gaming with its RTX 4060 graphics card speak for themselves. And while I would criticize anything more than $2,000 featuring a display of this quality, it's decently vivid and bright for midrange hardware. With all of this power underneath the hood of such an inexpensive product, it's easily one of the best gaming laptops under $1,500, so keep reading to see if it's for you.
Asus ROG Strix G17 price and configuration
The Strix G17 model we reviewed is available at $1,399 on Walmart. It is built with an AMD Ryzen 9 7845HX processor, Nvidia GeForce RTX 4060 Laptop graphics card, 16GB of RAM and 1TB of SSD storage. It also features a 17.3-inch, 2,560 x 1,440 display at a 240Hz refresh rate with 3ms response time.
It can also be upgraded to feature an AMD Ryzen 9 7945HX processor, RTX 4070 Laptop GPU, 32GB of RAM, and 2TB of SSD storage that costs $2,199 on Asus' website.
Asus ROG Strix G17 design
Asus has crafted an unwieldy titan, as every time I turn to see the 17.3-inch Strix G17 sitting beside me at my desk, I am joverwhelmd by its sheer enormity. Its lid features the iconic ROG logo that glows white when the laptop is on, alongside unique splotches of white against a black painted section of the back bar. Lifting the lid reveals a massive deck with a full keyboard where the WASD keys feature transparent caps with white plastic beneath it, which absorbs the color of the accompanying RGB color rather well. A diagonal line of tilted triangles also occupies the deck, giving it an aesthetic flair.
Unfortunately, it suffers from the same design issues I noticed when reviewing the Asus ROG Strix Scar 17. While the milled aluminum chassis sounds nice, I could feel the deck sink when placing pressure on certain points of its thin feeling chassis. I was less forgiving towards the Strix Scar 17 considering it's over $3,000, but at least with this laptop, its price at $1,399 makes its build quality understandable. The hinge also causes the lid to collapse on itself as it gets closer to the bottom, and it feels rather wobbly when adjusting it.
The Asus ROG Strix G17 weighs 6.17 pounds and measures 15.55 x 11.10 x 0.92 inches. Competitors like the Lenovo Legion 5 Pro (5.5 pounds, 14.3 x 10.25 x 0.86-1.05 inches) and Origin EON16-S (5.5 pounds, 14.1 x 10.74 x .78 inches) are lighter, while the MSI Katana 15 (8.8 pounds, 14.1 x 10.2 x 0.98 inches) is heavier.
Asus ROG Strix G17 ports
Rarely do I review a laptop that is completely devoid of ports on the right side, but the Strix G17 does exactly that. Beyond that however, it offers more than enough for most individuals to game without needing extra accessories.
On its left side are two USB 3.2 Type-A ports and a 3.5mm audio jack, while the back features two USB 3.2 Type-C ports, with one featuring power delivery. It also has an HDMI 2.1 slot and an RJ45 LAN port.
Asus ROG Strix G17 display
Built with a 17.3-inch, 2,560 x 1,440 resolution display at a 240Hz refresh rate with 3-millisecond response time, this screen won't disappoint gamers needing a gorgeous display for their favorite games.
I watched the trailer for "Teenage Mutant Ninja Turtles: Mutant Mayhem" and while its degree of vividity and brightness wasn't overt, the claymation-esque aesthetic of the turtles running around a stylized New York City featured a solid color profile. The sketchbook quality of its world comes to life in the display's balanced contrast, with the diverse lights of the city against the night sky enchanting me.
I launched "Elden Ring" and rode my steed through the lands of Limgrave, with the deep green grass and beautiful trees hypnotically rustling in the wind. Taking in the giant, brilliantly golden Erdtree in the distance was wonderfully eye-catching on the display. I felt that it could be brighter, but it didn't suffer at the hands of poor contrast, which can cause an overly faded version of the game world.
The Asus ROG Strix G17 did fine in our color tests, reproducing 76.8% of the DCI-P3 color gamut. This is a bit below the mainstream gaming laptop average of 79.1%. This is worse than the Legion 5 Pro (82.4%) and the EVO16-S (83.5%). However, the Katana 15 (46.1%) was left in the dust by its competitors.
It couldn't manage much better in brightness tests, hitting a peak of 279 nits on average, which is worse than the 334 nit mainstream gaming laptop average. This makes it below the EON16-S (326 nits) and Legion 5 Pro (319 nits), but the Katana 15 (248 nits) couldn't quite compete.
Asus ROG Strix G17 audio
Featuring bottom-firing speakers that provide crisp and loud audio quality, the Strix G17 sounds pretty good. Its percussion can be a little flat when listening to music, while the dialogue sometimes overshadows sound effects in film, but it's still punchy and satisfying.
The trailer for "Teenage Mutant Ninja Turtles: Mutant Mayhem" sounded fine, providing potent bass when the titular turtles bickered alongside the traditional narrator voice listing the film's several accolades. I noticed the music and sound effects were lower than the dialogue itself, which made it sound less immersive.
The rustling of the wind alongside the atmospheric strings from the "Elden Ring" soundtrack was pretty wonderful. The piercing sharpness of the sword strikes and explosions felt a little too bassy, but the stomping of hooves and clapping of greaves against the dirt came across with a compelling elegance.
I listened to "Dream Dream Dream" by Madeon and was impressed by its quality overall, especially with the beautiful vocal melody and synth. But the song missed the mark with its percussion sounding a bit flat, while the big electronic drops were underwhelming. Its volume was loud enough to satisfy within my tiny office, but I could understand someone wanting it to be higher.
Asus ROG Strix G17 keyboard and trackpad
The Strix G17 features a full Chiclet keyboard with per-key RGB lighting. Considering the laptop's 17.3-inch size, each key is decently sized and the full keyboard doesn't need to span the entirety of its deck just to fit everything. I absolutely love keypads and they're vital for gaming laptops, especially when raiding in "World of Warcraft."
I took the 10fastfingers typing test and managed a 93 words per minute score with an 89.5% accuracy. I normally score around 110 words per minute with around 95% accuracy, but in this case, jumping between each keystroke lacked the clicky satisfaction that I expect out of my favorite keyboards. The keys were spongy regardless of its 1.9mm key travel, so it felt rather unpleasant.
The 5.3 x 3.1-inch trackpad isn't all that big considering how enormous the rest of the deck is, but it doesn't need to be. I had little to no issue opening documents, browsing web pages, and navigating through folders. Swapping windows with three fingers was rather easy, while jumping into tab view took little to no effort either.
Asus ROG Strix G17 gaming and graphics
Built with an RTX 4060 Laptop graphics card with 8GB of vRAM, this power will be enough for you to handle moderate gaming, although if you want something high power, we don't recommend this type of card. Regardless, you'll quickly see that it still performed quite well when compared to stronger cards in our gaming tests.
During the Assassin's Creed Valhalla test at 1080p on maximum graphics settings, it achieved an average of 103 frames per second. The EON16-S (RTX 4070, 106 fps) was close while the Katana 15 (RTX 4070, 106 fps) managed an identical speed to the Origin. However, the Legion 5 Pro (RTX 4070, 113 fps) dominated.
Asus didn't do much better on Red Dead Redemption 2, managing an average of 55 fps on medium settings at 1080p. The Katana 15 (72 fps), EON16-S (75 fps) and Legion 5 Pro (78 fps) were on a whole different level of performance.
The Borderlands 3 test had the Strix G17 average 87 fps at 1080p. The Katana 15 (99 fps), EON16-S (102 fps), and Legion 5 Pro (110 fps) did quite a bit better, but the Asus laptop's performance was still pretty impressive.
On the Metro Exodus Enhanced Edition test, which analyzes the game at three graphic settings, the Strix G17 managed 83 fps on High, 65 fps on Ultra, and 42 fps on Extreme. This couldn't quite match up to the Legion 5 Pro (107 fps High, 84 fps Ultra, 53 fps Extreme), EON16-S (99 fps High, 78 fps Ultra, 49 fps Extreme), and Katana 15 (91 fps High, 74 fps Ultra, 48 fps Extreme).
Asus ROG Strix G17 performance
The Strix G17 features an AMD Ryzen 9 7845HX processor, 1TB of SSD storage and 16GB of RAM. This gives it more than enough power to handle all sorts of tasks at once, and even though it's the cheapest laptop among its competition, crushed its foes in quite a few metrics when analyzing performance.
On the Geekbench 6.0 overall performance test, the Strix G17's multi-core score of 13,430 is rather impressive. Not only is this vastly superior to the category average of 7,185, but the Katana 15 (Intel Core i7-13620H, 12,562) and Legion 5 Pro (AMD Ryzen 7 7745HX, 13,063) were a little behind. However, the EON16-S (Intel Core i9-13900H, 14,068) revealed its greatest strength in this test.
While converting a 4K video into 1080p resolution using the HandBrake app, the Strix G17 performed this task in an impressive 3 minutes and 28 seconds. This makes it faster than the 4:35 average, and the Legion 5 Pro (4:05), Katana 15 (5:04), and EON16-S (3:46) couldn't complete it quite as swiftly.
Unfortunately, it slowed down a tad in our file transfer test, revealing that its 1TB SSD isn't quite up to snuff. Duplicating 25GB of multimedia files in 22 seconds for a 1,249 megabytes per second transfer rate is solid performance, but it doesn't beat out the 1,313MBps average. However, the EON16-S (3TB SSD, 1,819MBps) and Legion 5 Pro (1TB SSD, 2,150MBps) were far quicker, while the Katana 15 (1TB SSD, 784MBps) rested squarely in last place.
Asus ROG Strix G17 battery life
We never expect gaming laptops to sport decent battery life, even though laptops like the Razer Blade 14 continue to prove that this is possible, but the Strix G17 does particularly poorly in this endeavor. On the Laptop Mag battery test, which involves continuous web browsing over Wi-Fi at 150 nits, the Strix G17 lasted as short as 2 hours and 35 minutes.
Not only is this subpar to the category average of 5 hours and 44 minutes, but Legion 5 Pro (4:38) and EON16-S (5:06) have nearly double the longevity. Even the Katana 15 (2:48) just barely surpasses it.
Asus ROG Strix G17 webcam
The Strix G17's 720p webcam is unsurprisingly grainy, but I was caught by surprise at how well it maintained the vividity of my bright shirt. It also made my pink walls and the white ceiling look rather striking.
The details of my face coalesced into a mesh of missing detail, but even though the camera quality could be better, I was okay with it. If you want something better than 720p for frequent video conferencing, we recommend purchasing one of the best webcams, but this will be fine in most cases otherwise.
Asus ROG Strix G17 heat
Gaming laptops love to advertise their incredible cooling solutions, but at the end of the day, few to none manage to overcome the intense heat that inherently accompanies powerful graphics cards. The ROG Strix G17 is no exception, still exceeding our 95-degree comfort threshold even while it isn't gaming.
The touchpad remained cool at 72 degrees fahrenheit, but the G/H key hit 92 degrees while it got its hottest on its right-rear underside at 97.3. During gaming tests, the touchpad remained exceptionally cool at 63 degrees, but the G/H key went as high as 107 degrees, which is a huge problem if you're using the keyboard while gaming. The underside went as high as 122 at the lowest left corner, so do not let this thing anywhere near your legs.
Asus ROG Strix G17 software and warranty
While it's naturally installed with Windows 11 and many of its expected applications, the Strix G17 comes with tons of software from Asus. Most importantly, Armoury Crate is a one-stop shop for everything you might need to configure your gaming laptop, featuring hardware stats, system configuration settings, GPU modes, settings for Aura Sync and GameVisual for "enhanced" display options. MyAsus also gives you access to product registration, warranty extension and further info on the system.
The Strix G17 comes with a one-year limited warranty. You can see how Asus did in our Tech Support Showdown special report.
Bottom line
Asus delivers an inexpensive yet massive 17.3-inch gaming laptop with solid performance through the Strix G17, perfect for those who can't afford to spend the big bucks on the most powerful gaming hardware out there. Featuring excellent productivity metrics, high frame rates while gaming, a decent enough display for its price, and solid speakers, I came away happy with what the Strix G17 could do.
But its abysmal battery life is hard to grapple with, alongside a cheap feeling hinge and deck. But if you don't expect to be detached from an outlet for more than a couple of hours, you'll get by fine. If you want superior battery life and can deal with a slightly smaller 16-inch display, we highly recommend the Lenovo Legion 5 Pro. Otherwise, the Strix G17 is a powerful machine.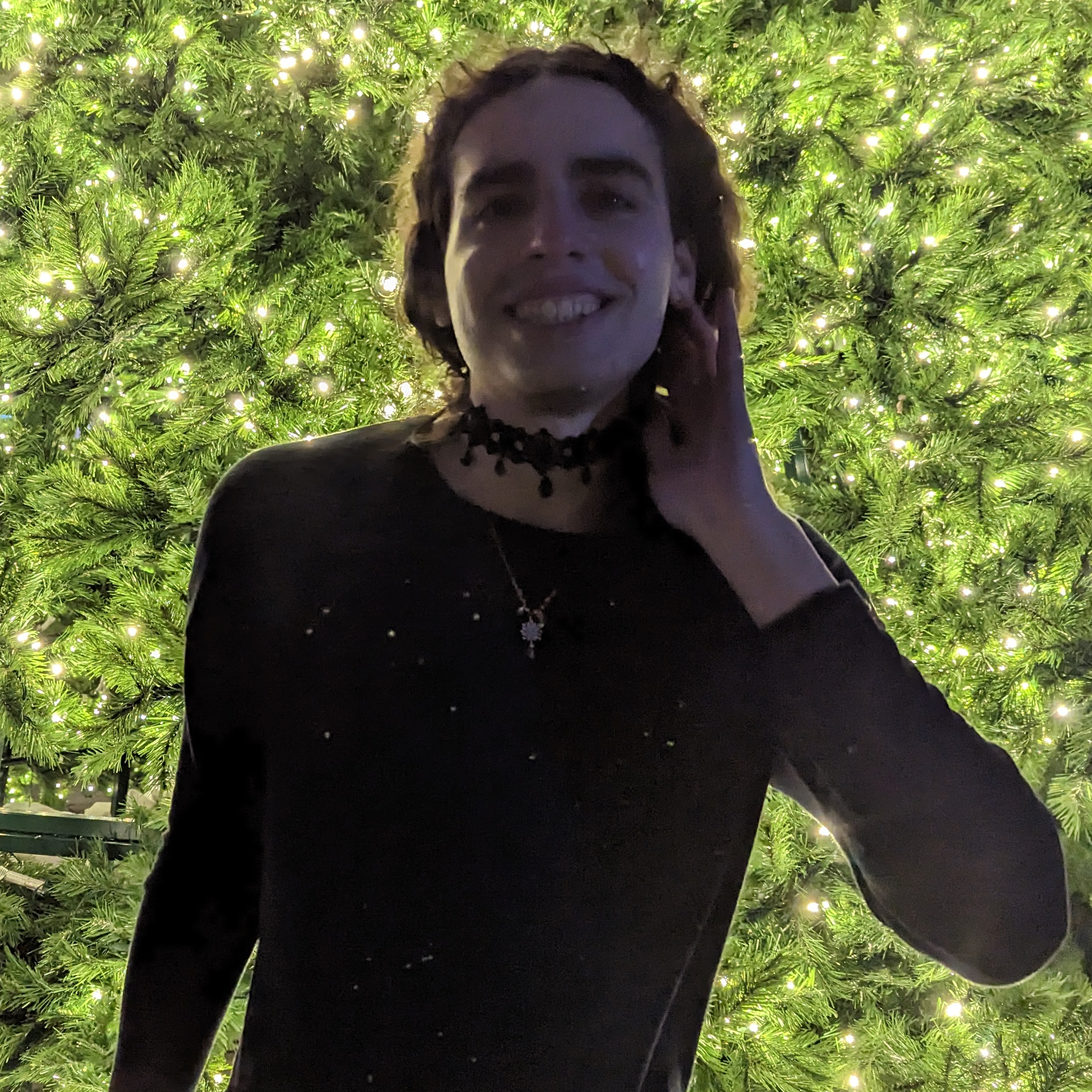 Self-described art critic and unabashedly pretentious, Momo finds joy in impassioned ramblings about her closeness to video games. She has a bachelor's degree in Journalism & Media Studies from Brooklyn College and five years of experience in entertainment journalism. Momo is a stalwart defender of the importance found in subjectivity and spends most days overwhelmed with excitement for the past, present and future of gaming. When she isn't writing or playing Dark Souls, she can be found eating chicken fettuccine alfredo and watching anime.