The ZTE Nubia Pad 3D stands out in the sea of Android tablets with great glasses free 3D. But will that initial thrill of 3D make up for buggy software, a thick, heavy design, and that sky high price tag? I don't think so
Pros
+

Awesome glasses-free 3D

+

Surprisingly impressive battery life

+

2D to 3D AI works well (most of the time)

+

3D photography rendered well

+

Decent rear cameras…
Cons
-

...but the Selfie camera does not work

-

Buggy software and OS

-

Chunky and heavy

-

Underwhelming performance

-

Expensive at $1,199
Why you can trust Laptop Mag Our expert reviewers spend hours testing and comparing products and services so you can choose the best for you. Find out more about how we test.
So many laptop companies bragged about glasses-free 3D at CES 2023. Turns out you don't need that kind of power to pull it off — the ZTE Nubia Pad 3D tablet does exactly the same, and with pretty impressive results!
Echoing the Asus ProArt Studiobook 3D's approach of creating an image that pops out of the screen with eye-tracking technology, ZTE creates a window into your content with real depth. Plus, the team has implemented some AI smarts that convert standard 2D content to 3D with (mostly) decent results.
But much like when everyone got excited about fads like 3D TVs, and watching Avatar in 3D at the theater, one question is obvious: Does this party trick actually make for a good tablet? Or is this going to be another flash in the pan?
ZTE Nubia Pad 3D price and configurations
First strike against it is the price. The Nubia Pad 3D is available for $1,199/£1,149, which is a monstrous price for an Android tablet.
Sure, you get that glasses free 3D tech, but when you are looking at the actual spec sheet here, for the remaining 90% of the time, you'll be using this tablet in 2D, so that cost starts to look extortionate.
For context, that is $100 more than the Microsoft Surface Pro 9, and the 12.9-inch M2 iPad Pro. While we have reviewed the Surface Pro 8 and M1 iPad Pro, the dimensions and experience remain largely the same, besides the big performance increases in these two that leave the Nubia Pad 3D in the dust (more on that later).
ZTE Nubia Pad 3D design
The utilitarian, blocky aesthetic makes the ZTE Nubia Pad 3D look and feel a little like a prototype. But beyond that, it translates into a chunky, heavy chassis for what you get.
Of course, at 10 x 6.5 x 0.3 inches, and a weight of 1.14 pounds, it is a little smaller and lighter than the Surface Pro 9 (11.3 x 8.2 x 0.37 inches, 1.9 pounds), and the M2 iPad Pro (11.05 x 8.46 x 0.25 in, 1.5 pounds). But when compared to similarly specced tablets like the Samsung Galaxy Tab S8 (10 x 6.5 x 0.25 inches, 1.1 pounds), the Nubia Pad 3D is quite the beefcake.
Luckily, the weight is distributed evenly across the tablet, so you're not going to feel overwhelming fatigue holding it — though you may want to rest it on your lap anyway.
But to its credit, this does feel like a premium, upmarket device with that aluminum enclosure and glass sheet across the top, with your power and volume buttons across the top edge, and the only protrusion being that subtle camera enclosure.
For tablets, I would prefer more of a curved edge over the flat edges, so as to not dig into the palms of your hands with that clean, angular edge. It's a strong look, but we have a ways to go here.
ZTE Nubia Pad 3D display
Within that slightly top heavy bezel (to house the dual-selfie cameras) is a 12.4-inch, IPS LCD display with a 1600 x 2560-pixel resolution and a 120Hz refresh rate. In the first couple weeks of testing, I noticed that while the screen was nice and vivid, the brightness could not keep up with direct sunlight.
So while Spider-Man: No Way Home looked great indoors, with depth emanating from darker scenes and Doctor Strange's spells shining off the screen, the impressive effects quickly dissipated outside.
But let's be honest; that's only half the story here. This has a 3D lightfield display. Translation: stereoscopic glasses-free 3D, and the effect is really impressive. It's capable of both imagery that pops out the screen, and content that shows depth within the display.
Using the LeiaViewer app shows off how you can manipulate models that float in mid air in front of you. The Dungeon visual demo gives you a glimpse of what 3D tablet gaming could look like. None of these created any real eye strain during extended use, but the obvious question is, how much 3D content is there? The answer is a little more than I expected. Sure, there are other 3D content viewing apps like LeiaPlayer, LeiaFlix, and LeiaChat, but chances are you'll barely use them due to very limited libraries.
But the one I spent most of my time with was LeiaTube, which uses AI and machine learning to convert 2D YouTube videos into 3D. At first, I was skeptical — surely this effect is going to end badly, right? Well, surprisingly, it performs better than anyone would've predicted. For about 80% of the videos I tested, the 3D effect capably handled objects at multiple levels of depth in a scene, and didn't get too confused. However it's worth noting that there is a bit of DLSS 3.0-esque artifacting around fast-moving objects towards the front of the scene.
Overall, the 2D experience you'll spend most of the time using is pleasant enough (bar the low brightness), and the 3D experience shows early signs of being more than just a gimmick.
ZTE Nubia Pad 3D audio
A tablet needs strong sound for listening on-the-go with no earbuds, and its quad speakers provide a decent social listening experience that's fit for TikTok doom scrolling and falling down YouTube wormholes.
Sure, you can make them distort slightly at higher volumes. When put under intense pressure with bass-heavy, intense metalcore such as The Ghost Inside's "Mercy," they can crackle a bit. But most of the time, everything is clear and finer details can be picked out.
For the best audio experience, you will need to grab some of the best wireless earbuds, because this slab lacks a 3.5mm headphone jack.
ZTE Nubia Pad 3D performance
The second strike comes at a part where you'll start to think, "Wait, I paid how much for this!?" Under the hood, you'll find a Qualcomm Snapdragon 888 chipset with Adreno 660 graphics, 8GB of RAM, and up to 256GB of UFS 3.1 storage.
Not that you needed to see this in black and white (you predicted it already), this setup is completely annihilated in testing by the M1 iPad Pro and the Surface Pro 8 — both in CPU tasks and anything graphically intense.
Swipe to scroll horizontally
Performance benchmarks

| Benchmark | ZTE Nubia Pad 3D | M1 iPad Pro (12.9-inch) | Microsoft Surface Pro 9 |
| --- | --- | --- | --- |
| Geekbench 5 single-core | 1114 | 1722 | 1633 |
| Geekbench 5 multicore | 3655 | 7298 | 8541 |
| 3DMark Wild Life | 5864 | 16990 | n/a |
Fortunately, this doesn't always translate into a slow experience. When you do put it under some standard multitasking pressure, such as having Chrome open with a few tabs, playing YouTube while having Real Racing 3 running in the background, I didn't see a hint of slowdown. Plus, 3D apps don't seem to be causing any breaks in frame rate either.
But as you do put more intensive games like Genshin Impact, or CPU pressuring apps like Premiere Rush rendering, you can start to feel a slight lag in touch response. Not the end of the world — until you realize you paid $1,200 for this thing.
I'm all for releasing a proof of concept idea to the public. It drives the market forward and increases competition with invention, but to do so with subpar specs at a price like this isn't really acceptable.
ZTE Nubia Pad 3D battery Life & charging
One upside to underpowered specs is the fact that the 9,070 mAh battery lasts relatively long on a charge. While we haven't done any lab testing on the stamina of this tablet, I was confident in the worry-free battery life of the Nubia Pad 3D.
Waking up at 8 a.m, I went through an entire day to 10 p.m. with the usual work/entertainment (emails, calls, social media, taking some quick pictures, Spotify by day, gaming and YouTube by night) and ended with a good 40% left. On top of that, when I left it on standby at 100% and went to New York for a week, I returned to see it holding a roughly 35% charge.
33W wired charging means you will be waiting a couple hours for it to boost back up to 100%, but all in all, it's a rosy picture for tablet power users.
ZTE Nubia Pad 3D cameras
So we could talk about the quality of the 16MP camera round back (fine, but a little noisy in low light), but the party trick here is that there are an additional two shooters.
That's right! The Nintendo 3DS' gimmick has come to a tablet with stereoscopic 3D photography, using machine learning to measure the depth of the scene in front of you and applying a 3D effect.
The overall look from both front and rear is a color-rich, contrasty finish that seems a little more reminiscent of the hyperreality of Samsung's color science. And the 3D effect works rather well — accurately judging depth most of the time. In more complex scenes, it does create some blurriness amongst certain objects, but in simpler scenes (e.g., a portrait), you'll get a fun shot to look at.
Image 1 of 2
Video capture, however, is problematic. In 2D, the 1080p capture is pleasant enough to grab a quick clip of the family (if a little too rich in color for my taste). The 3D effect is far too blurry and causes eye strain after a few seconds of trying to watch it.
And finally, what about the 8MP dual selfie shooters? Well, they just don't work... I don't know what else to tell you! That is a huge red flag in terms of software operability, but we'll get to that right below.
ZTE Nubia Pad 3D software
The third strike comes with the software — Android 12L with a rather ugly skin over the top that makes it run a lot more like a giant smartphone than a tablet by turning off any of the side-by-side multitasking.
There is, fortunately, a decent level of customization to icons, system fonts, and colors to curve some of the default choices. But we run into two key problems, which is that bugs and crashes are prevalent. On a regular basis, I would run into one of the Leia 3D apps freezing, or just a complete crash sending me back to the home screen. For a tablet at any price that's just unacceptable, but for a premium-priced tablet, it's ludicrous.
There is a lingering question about software support, though. ZTE has not made clear how long they intend to provide software updates for the Nubia Pad 3D. Going off past experience, ZTE devices normally receive only a one-year software version update, along with a couple years of security improvements, but any more concrete information remains up in the air.
Compare this to up to five years of major OS updates for the iPad Pro, and the relentless Windows 11 update cycle on the Surface Pro 8, and this problematic situation looks even worse for the company.
Bottom line
ZTE deserves its roses for trying something a little more "out there." The Nubia 3D definitely stands out amongst the sea of Android tablets with a well-executed concept of glasses-free 3D. Not only that, but LeiaTube means you're not stuck just looking at the preset selection of models — expanding it to content you can watch.
But every facet of this tablet screams "prototype" to me, from its buggy OS and limited software selection to the chunky chassis and sky high price tag for underwhelming internals.
The company is onto something good here, but as a glorified proof of concept, only those who are desperate for a 3D tablet should buy it. For everyone else, wait for the Nubia Pad 3D 2, and let's hope ZTE brings that cost down.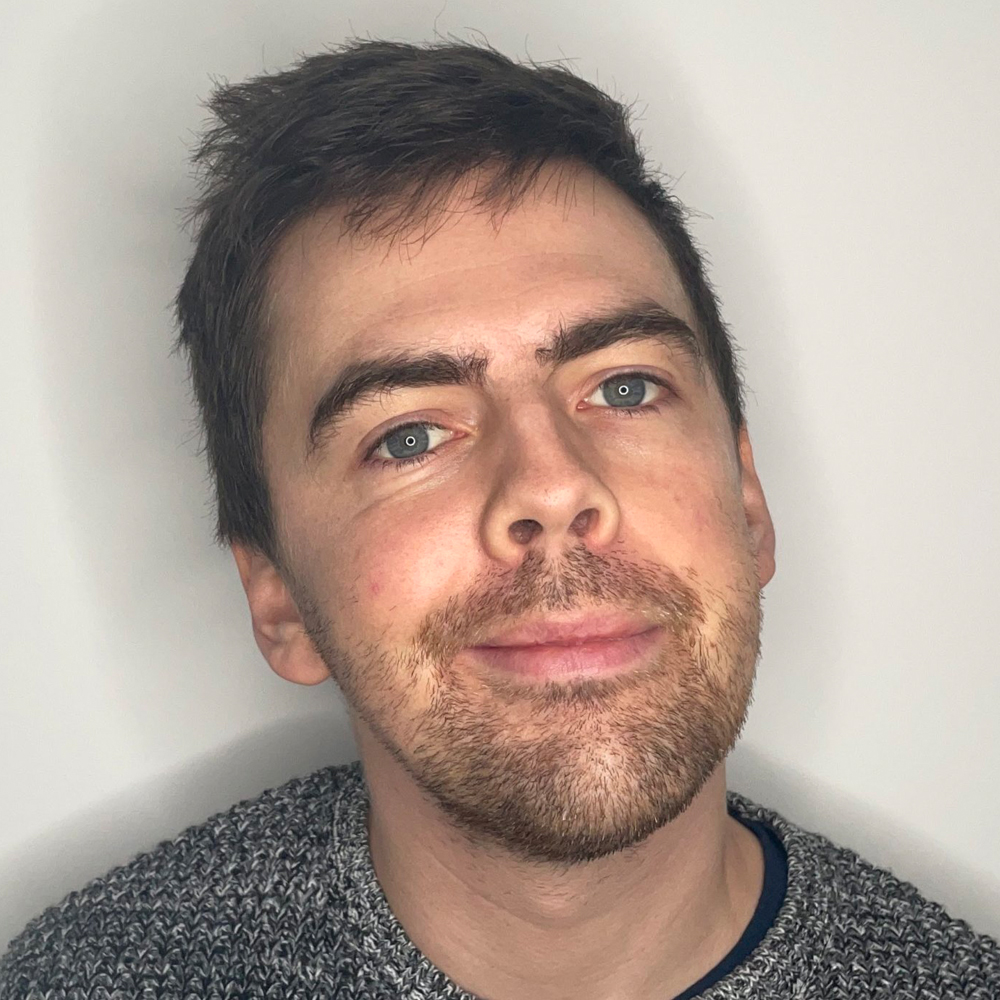 Jason brings a decade of tech and gaming journalism experience to his role as a writer at Laptop Mag. He takes a particular interest in writing articles and creating videos about laptops, headphones and games. He has previously written for Kotaku, Stuff and BBC Science Focus. In his spare time, you'll find Jason looking for good dogs to pet or thinking about eating pizza if he isn't already.