Best of CES 2023: The products we're excited about
Our favorite gadgets from CES 2023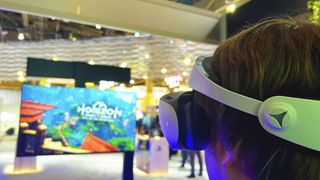 (Image credit: Future)
We're back baby! After two long years, the Laptop Mag staff is back at CES doing what we do best – finding the newest, coolest tech and telling you all about it.
And let us tell you, CES 2023 did not disappoint. On the heels of announcements from AMD, Intel and Nvidia, we saw a host of new laptops covering nearly every budget and use case. But instead of resting on the laurels of shiny new processors and GPUs, many laptop OEMs went above and beyond.
During our time on the show floor, we saw the evolution of the dual-screen laptops and the rebirth of 3D. But it wasn't all laptops. The floor was also home to massive curved monitors and webcams on a par with DSLR.
For our shortlist of the best of CES 2023, read on.
Best in Show - Lenovo YogaBook 9i
You know the saying, "build a better mousetrap?" Lenovo did that but with a 2-in-1. The Lenovo YogaBook 9i combines a pair of lovely OLED displays connected by a 360-degree speaker hinge. The result is the world's first full-sized dual-screen OLED laptop. Powered by the latest 13th Gen P-series processor, Intel Iris Xe graphics, 16GB of RAM and 512GB or 1TB of SSD storage, the system is made for multitasking.
During our hands-on, we used the pair of 13.3-inch, Dolby Vision HDR displays in portrait and landscape modes, with and without the bundled Bluetooth keyboard and stylus. It's chock-full of nifty gestures and widgets. It even has a designated place for sticky notes.
The YogaBook 9i takes the best parts of the ThinkPad X1 Fold with the speaker hinge that helped define the Yoga series to create a compelling new device. It's equal parts conversation starter and mobile professional workhorse that has to be seen to be believed.
Read our first look at the Lenovo YogaBook 9i.
– Sherri L. Smith, Editor in Chief
Best Laptop - Asus ProArt Studiobook 16 3D OLED
The ProArt Studiobook Pro 16 3D OLED, like its name suggests, delivers 3D OLED laptop display tech without the glasses. It uses Asus' Spatial Vision technology, which delivers immersive, mind-blowing 3D experiences on a laptop.
We can show you better than we can tell you, but we had the opportunity to watch 3D movie trailers and maneuver 3D figurines on this bad boy, and the experience knocked us off our feet. In one instance, we played around with a 3D dinosaur. We could expand it, minimize it, rotate it, spin it, and more — and we were blown away when the dinosaur's head, feet, and claws seemed to jump out of the screen and reach for our heads. We watched a movie trailer that featured a scene with calm waters that seemed to pop out of the panel and reach our necks — we felt like we were drowning!
How does it work?
It's made possible using a lenticular lens and advanced eye-tracking camera technology, allowing the display to weave distinct images for each eye, culminating in an autostereoscopic 3D image. For now, Asus is targeting 3D digital artists (e.g., VR designers) with the ProArt Studiobook 16 3D OLED, but we could see it being a beloved product for entertainment purposes. We would also like to see Asus tackle gaming with its Spatial Vision technology.
Read our first look at the Asus ProArt Studiobook 16 3D OLED.
Kimberly Gedeon - Editor
Best Business Laptop - Lenovo ThinkPad X1 Carbon Gen 11
The Lenovo ThinkPad X1 Carbon Gen 11 has established a dynasty among the best business laptops and the company has done it once again in 2023. The latest installment in the X1 Carbon series arrives with Intel 13th Gen processors, a 14-inch 2.8K OLED display and up to 64GB of DDR5 RAM.
The overall look remains similar to the previous generation with the plush matte-black carbon finish set off by bright red trim elements, including that familiar TrackPoint at the center of the keyboard. The 14-inch laptop comes in at just 2.4 pounds and yet boasts a pair of Thunderbolt 4 ports, two USB-A 3.2 ports, and HDMI 2.0 slot and a 3.5mm combo headphone/mic jack. Need to keep connected on the go? A 5G option is also available.
The Lenovo ThinkPad X1 Carbon Gen 11 will arrive in April 2023 starting at $1,729.
Read our first look at the Lenovo ThinkPad X1 Carbon Gen 11.
– Sean Riley, Assistant Managing Editor
Best Gaming Laptop - Alienware m18
I've come full circle. My first 18-inch laptop gaming or otherwise was an Alienware. So as someone who loves over-the-top tech, imagine my surprise to see the Alienware m18 in all is sexy, beefy glory. It's got a sleek redesign with plenty of RGB accents. But more importantly, you'll be spoiled for choice.
The laptop is a powerhouse in every sense of the word. You have options for Intel Core i7-13650HX, i7-13700HX, i9-13900HX processors, Nvidia GeForce RTX 4050, 4070, 4080 or 4090 graphics cards, and memory options for 16GB, 32GB, or 64GB of RAM. But why stop there? You can configure this bad boy with up to an eye-popping 9TB of storage. Is it overkill? Absolutely. But that doesn't make it any less satisfying.
Read our first look at the Alienware m18.
– Sherri L. Smith, Editor in Chief
Best Budget Gaming Notebook - Dell G15 Gaming Laptop
The Dell G15 has been the more affordable option to those who have been keen to use Alienware, but winced at the price. Now, with an upgrade to 13th Gen Intel CPU and RTX 40 Series GPUs and a price starting from $849.
That is lower than NVIDIA's expected MSRP for these laptops and it packs all that you know and love from the 15-inch gaming laptop — a 1080p display at 120Hz, HDMI 2.1, and an Alienware-inspired thermal management. It offers the best price to performance ratio of the many options announced at CES this year.
Read our first look at the Dell G15 Gaming Laptop.
- Jason England, Content Editor
Best 2-in-1 Laptop - Asus ROG Flow X13
We absolutely loved the previous Asus ROG Flow X13, which essentially breathed new life into the gaming laptop space with a super sleek powerhouse. But now Asus has taken it to a whole another level with up to a bonkers RTX 4070 GPU.
Not only has the pure power potential been upgraded, the 2023 ROG Flow X13 chassis has had a complete redesign, shrinking its footprint by 10mm (0.4 inches) while keeping its 15-inch keyboard layout and increasing battery capacity from 62Wh to 75Wh.
All of this continues to build on the idea of making PC gaming more portable, and adding more svelte options for gamers. It's easily our best 2-in-1 of CES 2023.
Read our first look at the Asus ROG Flow X13.
Jason England - Content Editor
Best Creator Laptop - MSI Creator Z17 HX Studio
The MSI Creator Z17 HX Studio ships with the new MSI Pen 2, a stylus that lets you write on an actual physical piece of paper as well as the display. Yes, you read that correctly! This means you can take notes on the Creator Z17 Studio's display and scribble on a nearby notepad. On top of that, it comes with haptic feedback features that allow you to feel the digital utensils you're using. For example, if you're writing notes on Microsoft OneNote, you can choose highlighter, and guess what, it will feel like you're actually using a highlighter – same for the pen, brush, pencil, and more.
The MSI Pen 2 is equipped with Microsoft's latest MPP2.6 technology. And after just five minutes of charging, it delivers up to 10 hours of charging.
The Creator Z17 HX Studio is packed with up to a powerful 13th Gen Intel Core i9-13980HX processor as well as up to an Nvidia GeForce RTX 4070 GPU, giving creators the opportunity to leverage mind-blowing power for their envelope-pushing projects. On top of that, MSI boasts that it's the world's thinnest, most powerful Intel HX laptop. What's not to love?!
Read our first look at the MSI Creator Z17 HX Studio.
– Kimberly Gedeon, Editor
Best Chromebook - HP Dragonfly Chromebook
The HP Dragonfly Chromebook blew all the other Chrome OS devices at CES 2023 out of the water. When an HP rep fired up the webcam on the Dragonfly Chromebook, there was a collective gasp. We were expecting fuzziness, blurriness and noise — you know, all the signs of a poor camera. But to our surprise, we all appeared sharp, vivid and crisp, all thanks to the world's first 8MP webcam in a clamshell Chromebook.
In fact, the Dragonfly Chromebook delivers a lot of "firsts." It's the first to feature an RGB keyboard on a non-gaming Chromebook. And it also sports the world's brightest display at 1200 nits. That being said, the Dragonfly Chromebook earned an easy win for Best of CES 2023.
Read our first look at the HP Dragonfly Chromebook.
– Kimberly Gedeon, Editor
Best Innovation - Acer SpatialLabs Stereoscopic 3D laptops
The Laptop Mag team had the opportunity to test Acer's Spatial Labs Stereoscopic 3D technology at CES 2023, and we cannot explain how incredible it is. Acer ran God of War (2018) on the Predator Helios 300 Spatial Labs Edition laptop, which supports Spatial Labs Stereoscopic 3D, and oh my word, the amount of DEPTH that you experience with this 3D wizardry is spec-freaking-tacular.
SpatialLabs Stereoscopic 3D can convey distance in games in a way that no 2D technology can capture. For example, as Kratos looked out yonder inside a cave as his son Atreus followed him, the furthest point I could spot ahead of him seemed like it was a mile away. Conversely, with most traditional displays, the furthest point ahead felt like it was just a couple of feet within reach. As such, playing God of War on the Predator Helios Spatial Labs Edition laptop mimics how we perceive our surroundings in reality — especially when it comes to distance and depth perception.
How does this 3D magic work? It uses two stereo cameras that track the movement of your eyes and head, delivering an immersive, personalized experience for users while throwing them into a whole new dimension.
Read our first look at the Acer SpatialLabs Stereoscopic 3D laptops.
– Kimberly Gedeon, Editor
Best Design - LG Gram Ultraslim
The LG Gram Ultraslim is the world's thinnest laptop with a depth of only 0.43 inches. This beats the M2 MacBook Air, which has a thinness of 0.44 inches. It's also very light, too, weighing just 2.2 pounds (this also beats the M2 MacBook Air, which has a heft of 2.7 pounds).
Not only is the LG Gram Ultraslim a featherweight wonder, but it has a refined, urbane feel with a sophisticated chassis that you can't stop caressing. The Ultraslim is packed with a 13th Gen Intel Raptor Lake chip, Intel Iris Xe graphics, up to 32GB of RAM, and up to 1TB of SSD storage. To the relief of clumsy consumers, the Ultraslim features a MIL-810H military standard certification, which means that it can sustain shocks, drops, vibrations and extreme vibrations — within reason of course.
We can't wait to see whether the Ultraslim's performance scores match its design prowess! Stay tuned for our review.
Read our first look at the LG Gram Ultraslim.
– Kimberly Gedeon, Editor
Best Smartphone - Lenovo ThinkPhone by Motorola
The Lenovo ThinkPhone by Motorola arrives nearly a decade after Lenovo purchased Motorola and inside and out the phone reflects the influence of both brands. You get a carbon fiber finish on the back of the phone with the "ThinkPhone by Motorola" branding emblazoned in gold. It's a premium look and feel that makes the phone a perfect pairing with a ThinkPad.
That carries through to using the devices together as you gain a variety of seamless integrations between phone and laptop known as Think 2 Think. This includes a shared clipboard to pass files back and forth between the devices, the ability to use your phone apps in windows on your laptop, and the ability to leverage the 50MP camera on the back as your phone's webcam, and more. The bright red button on the side of the phone is a nod to the red TrackPoint of ThinkPads and once again its more than just a design element giving you the option to customize the button for any action with a single or double click.
While the military grade durability and strong security suite make the phone a logical fit for business users, any ThinkPad fan is going to be drawn to the ThinkPhone by Motorola when it arrives in the coming months.
Read our first look at the Lenovo ThinkPhone by Motorola.
– Sean Riley, Assistant Managing Editor
Best Empowering Tech - Nvidia Omniverse
It's appropriate to say that Nvidia broke me this CES as I sat through the latest news about Nvidia Omniverse. As I learned about all of the software suite's capabilities that will be free to download, I stood mouth agape, fantasizing about the endless possibilities.
Imagine having free tools to either create or edit your favorite game, replacing items within the game with bobble heads of family members. That is the power of the Nvidia Omniverse, several tools working together to create a synonymous creative vision, or more bobbleheads of friends and family you're not too fond of.
Our team was blown away as a representative taught us using presets and free available content galleries to create a field of asteroids with ray tracing, and perfect shadows. RTX Remix, Create and Canvas add to a growing, free library of tools that will help creative professionals push the envelope.
– Mark Anthony Ramirez
Best Peripheral - Razer Kiyo Pro Ultra
The Razer Kiyo Pro Ultra is the latest webcam targeted at content creators and streamers, and while many have promised DLSR-quality from webcams of late, this might be the first to truly deliver on that promise. The massive 1/1.2" sensor inside the Kiyo Pro Ultra paired with an f/1.7 aperture lens will deliver a sharp image even in relatively low-light, meaning creators will be freed from mounting a massive DSLR above their display.
The Kiyo Pro Ultra offers the ability to convert raw 4K 30 FPS or 1080p FPS footage into uncompressed 4K 24 FPS, 1440p 30 FPS, or 1080p 60 FPS on a stream. Beyond the software you also get advanced AI-powered features like face tracking auto-focus to make sure you are always the center of attention on a stream. Creators also have fine-tuned control over every aspect of their streaming image via Razer Synapse with customizable ISO, shutter speed, pan, tilt, and more.
The Razer Kiyo Pro Ultra is available now for $299 and promises to be a virtually unbeatable option in the high-end webcam space.
– Sean Riley, Assistant Managing Editor
Best Audio - Periodic Audio Silicon
Typically, high fidelity audio has required some big tech, both in size and price. It usually requires some ugly DAC player that runs a super old version of Android. But thanks to this small DAC amp, you can get the same experience entirely on your Android phone.
Measuring in at just 12.5 x 10.8 x 28mm, this is a miniscule addition to your music listening experience, which forms the ultimate evolution of the dongle DAC with 150mw RMS per channel into 32 ohms. In my experience listening via both Audeze LCD-2C cans and Periodic Audio's own beryllium in-ear monitors, the sound quality is jaw dropping — exceeding what you can get from most typical earbuds.
And with a strategic MSRP of just $99, this is a low cost alternative to shelling out hundreds of dollars on some God awful music player, and you get to use it with your phone! This is the future of audiophile listening!
- Jason England, Content Editor
Best headphones - Sennheiser Conversation Clear Plus
The Sennheiser Conversation Clear Plus are now what you'd call a conventional pair of true wireless earbuds, but what you get is a breakthrough pair of earbuds that bring the best of over-the-counter hearing aid technology to a sleek form factor.
Yes, the price is steep at $849, but the concept on offer here is essentially one of the best transparency modes you will ever hear. Beyond the many microphones that make for effective ANC, these come armed with beamforming mics, and an algorithm that isolates and boosts the voice of any person you're looking at up to impressive distances.
- Jason England, Content Editor
Best Concept - Dell Concept Luna
Ever been in a position where you needed to disassemble your laptop? Think about how annoying it was to pull out a screwdriver, undo the screws, pull the underside chassis off, and navigate through a labyrinth of cables, wires and other hindrances. Well, with Concept Luna, Dell wants to create laptops that can be disassembled and reassembled without the frustration — no cables, no wires, no screws.
This means that you can change the internal components yourself without needing to call a repair technician to do all the work for you. Too bad this is just a concept! I'd be over the moon to snag a modular laptop that I can disassemble and reassemble with ease.
Read our first look at Dell Concept Luna.
– Kimberly Gedeon, Editor
Best Camera - Panasonic Lumix S5IIX
Panasonic's been listening and it shows. The company's new Lumix S5IIX is one the first Lumix mirrorless cameras to utilize Phase Detection Auto-Focus (PDAF) thanks to a newly developed 24.2-megapixel 35mm full-frame CMOS sensor and a new imaging engine.
The camera includes many features requested by professionals such as Waveform Monitor, Vector Scope and Zebra Pattern. They went a step farther and incorporated features offered on the Lumix S1H and Lumix GH6, like System Frequency (24.00Hz), Synchro Scan, Fan mode, and a redesigned control panel.
Throw in a handsome magnesium alloy full die-cast front and rear frame, a new imaging engine and the ability to shoot video in 6K and you've got an exciting new shooter that can cater to both newbies and professionals.
If you're in town you can check out the Panasonic Lumix S5IIX at the Panasonic booth (it's more of an experience) at the Las Vegas Convention Centers' Central Hall.
Read our first look at the Panasonic Lumix S5IIX.
- Mark Anthony Ramirez - Staff Writer
Best VR - PlayStation VR 2
Just ahead of its launch, the PlayStation VR 2 has absolutely blown us away as a true generational leap from the previous PSVR and one of the best VR experiences we've played.
The visual fidelity and smoothness of the picture is incredible, the controllers feel great with impeccable haptics, and with what I call that "PlayStation polish," the first party game experience immerses you in an interactive world — rather than just feeling like a simulation that passes you by.
Sure, the $549 price tag is going to be a little steep for those of us watching our bank balances right now, but for the specs you get (a 4K resolution with 120Hz refresh rate, eye tracking and more), it's worth that investment for the incredible experience you'll get.
Read our first look at the PSVR 2.
– Jason England, Content Editor
Best Monitor - Samsung Viewfinity 5K
The battle for the best monitor was tight due to several makers coming up with higher resolutions and some nifty extras that end users will enjoy. However, the Samsung Viewfinity and its stunning 5K panel (5,120 x 2,880), with rich color saturation, crisp text, and smooth rendering, won our best monitor of CES 2023 thanks to not just passing the eye test but for being innovative.
End users will love that Samsung has integrated a Color Calibration Engine that allows them to color calibrate the Viewfinity themselves via a smartphone application. Making color calibration so easy, it empowers consumers, and after seeing firsthand how easy it was to do during demonstrations, Samsung took the cake, as well as our hearts. Not needing a specialist or spending extra money on special gear to calibrate and fine-tune your monitor is huge for both creatives and gamers alike. When you add in its Thunderbolt 4 connectivity, the Viewfinity takes the cake and, in this case, the trophy.
- Mark Anthony Ramirez - Staff Writer
Stay in the know with Laptop Mag
Get our in-depth reviews, helpful tips, great deals, and the biggest news stories delivered to your inbox.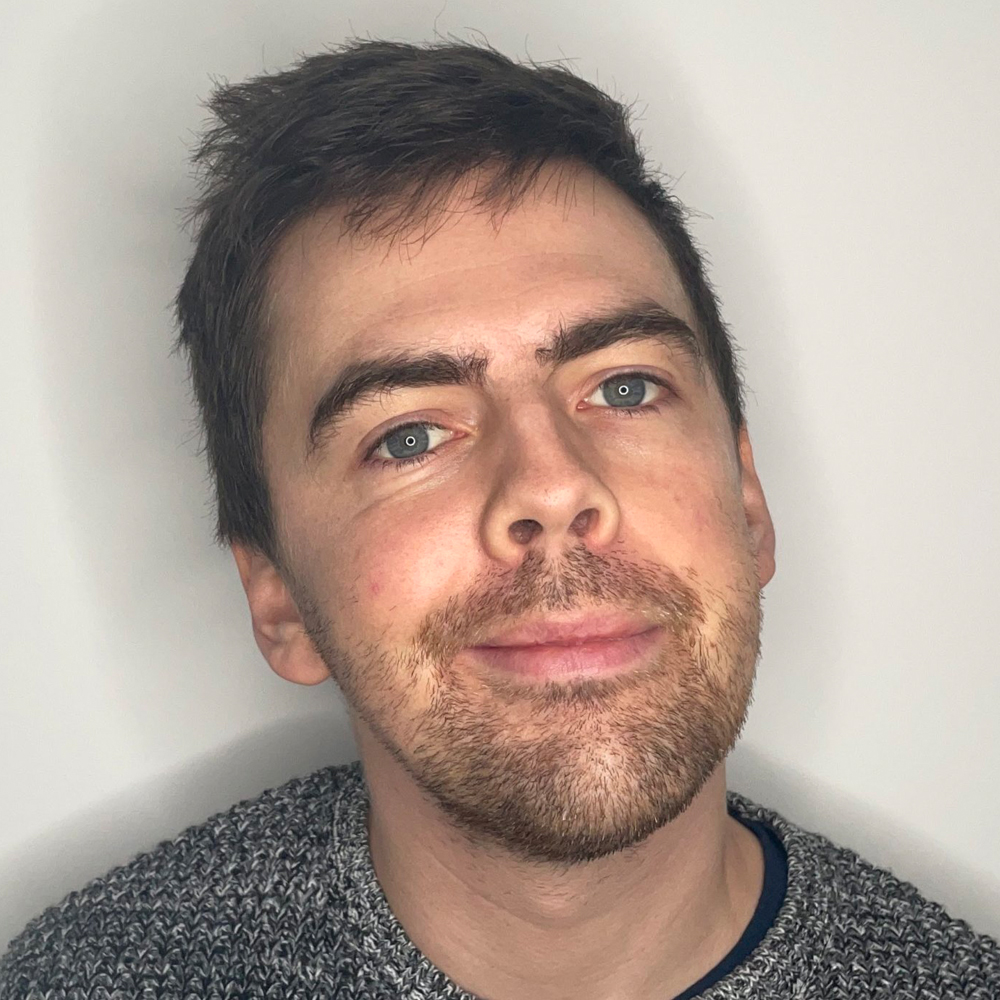 Jason brings a decade of tech and gaming journalism experience to his role as a writer at Laptop Mag. He takes a particular interest in writing articles and creating videos about laptops, headphones and games. He has previously written for Kotaku, Stuff and BBC Science Focus. In his spare time, you'll find Jason looking for good dogs to pet or thinking about eating pizza if he isn't already.