The iPhone 15 Pro is a stellar flagship with impressive power, an unmistakably luxurious titanium design, improved cameras, and (finally) a USB-C. Battery life concerns persist, and some changes like the Action Button are yet to be fully utilized. But make no mistake, this is one of Apple's biggest upgrades in years.
Pros
+

Gorgeous titanium design

+

All hail the Action Button

+

Beautiful display

+

Beastly performance

+

Incredible cameras
Cons
-

Battery life still a little disappointing

-

Slow to charge, given its USB-C port

-

Doesn't have the Pro Max's periscope lens
Why you can trust Laptop Mag Our expert reviewers spend hours testing and comparing products and services so you can choose the best for you. Find out more about how we test.
The iPhone 15 Pro is here, and appearances can be deceiving. You've probably heard a lot of people talk about how minor the upgrades are, and, to a degree, that's true. Apple has ridden this incremental train for years since the iPhone 11.
Something's different here, though. I don't know whether it's the stronger, lighter titanium design, the long overdue replacement of Lightning with USB-C, the new Action Button, or one of the company's litany of small changes. But this has to be one of the more impressive iPhones I've used in years.
Is it perfect? No. Apple still has work to do to blow my mind like the iPhone 4 did back in the day. However, this is a mightily compelling flagship that is worth considering, and easily one of the best phones you can buy today.
iPhone 15 Pro price and configurations
The iPhone 15 Pro comes in four storage options:
128GB: $999 / £999
256GB: $1,099 / £1,099
512GB: $1,299 / £1,299
1TB: $1,499 / £1,499
Luckily, thanks to U.K. inflation easing a little, Apple has rolled back its £150 price increase that got me riled up about the 14th generation. It's still an expensive phone, don't get me wrong, but this is a small sigh of relief.
Comparatively, this is $300 more than the OnePlus 11, and $200 less than the similarly pro-specced Samsung Galaxy S23 Ultra. It's a tough market out there for the iPhone 15 Pro to succeed, so let's break down how it manages to hit the target.
iPhone 15 Pro design
The iPhone 15 Pro's design is a tale of three parts: Titanium, USB-C, and the Action Button. To the eye, the differences are less significant than Apple's crack marketing team will suggest. But in hand, you can really start to appreciate the tweaks.
A subtle contour to the titanium edges makes it a lot less sharp to hold tight in the hand when compared to the flatter sides of the iPhone 14 Pro. On top of that, the new materials used help to make the phone feel a little lighter in the hand. The difference is subtle, but noticeable when you hold both phones.
Plus, it must be said, this refined brushed texture with a matte finish and texture is, simply put, premium as hell. Apple's really stepped up its game in terms of offering a slab that exudes luxury at every angle, though it is worth noting that the matte finish doesn't make this phone any less of a fingerprint magnet.
There are some changes on the inside too, as a thermal mechanical process creates a new aluminum substructure that allows the back glass to be easily (and more affordably) replaced.
Then up front, there's that same Ceramic Shield that isn't totally scratch proof, but does do well to conceal smaller marks that may appear from standard wear and tear. Plus, you may have noticed the size reduction to the bezels around the display — this means the iPhone 15 Pro is slightly smaller than its older sibling.
Swipe to scroll horizontally
| Phone | Dimensions | Weight |
| --- | --- | --- |
| iPhone 15 Pro | 5.77 x 2.78 x 0.32 inches | 6.6 ounces |
| iPhone 14 Pro | 5.81 x 2.81 x 0.31 inches | 7.3 ounces |
| Samsung Galaxy S23 Ultra | 6.43 x 3.07 x 0.35 inches | 8.3 ounces |
| OnePlus 11 | 6.42 x 2.92 x 0.33 inches | 7.23 ounces |
Flipping to the bottom, let's address the elephant the EU dragged into the room. iPhone 15 Pro now has a USB-C port, and while Apple is late to the party, I'm damn happy it's finally here. In a further differentiation from the standard iPhone 15, the Pro packs support for USB 3 for data transfer speeds up to 10 gigabits per second.
Not only does this enable speedy transfers of photos and videos, but it also expands the support of devices you can connect to. For example, if you pick up a 128GB model, ProRes video will fill that up in no time. Instead, stick a portable SSD in there and you'll be able to record directly to this external storage device. Charging speeds remain the same (unfortunately), but I'll get into that a little later.
Finally, you'll spot that the ring/silent switch has been replaced by an Action Button. I'm of two minds about it — this new change to the way you use your iPhone is a breath of fresh air, but it's not fully baked just yet.
What do I mean by that? Well, for those of us who just leave our iPhones on silent permanently (welcome to the team), being able to remap this button to various other functions is a welcome change. Currently, I have mine to quickly open the camera on a 28mm lens, but thanks to Shortcut implementation, I've seen people map their Action Button to a litany of features including unlocking their car and ordering buffalo wings from their favorite establishment.
But what about secondary functions via a double press? What about programming app-specific functions to the button? What about contextual actions? These are functions that I'm confident will wind up happening in a future iOS update (*cough* Apple, I hope you're reading this *cough*), which will drastically increase the usability of the button to a point where pro users can make the most of it.
iPhone 15 Pro display
For the display, not much has changed on paper, and that's not a bad thing. The 6.1-inch Super Retina XDR display with LTPO technology, a 120Hz refresh rate, HDR10 and Dolby Vision is a joy to behold.
Colors explode off the screen with an impressively accurate vividity, while the deep contrast really makes HDR content pop off the screen. Firing up my prescription of wholesomeness, Ted Lasso on Apple TV+, shows off the impressive color range with the bright green of the AFC Richmond pitch, alongside the contrast-rich depth of darker scenes.
What's most interesting, though, is that while these displays sound virtually identical on a spec sheet to the 14 Pro, brightness has been upgraded for better viewability in direct sunlight. Color accuracy has improved too, which will give content creators greater confidence in editing directly on the phone.
Swipe to scroll horizontally
| Phone | Brightness (SDR) | Brightness (100% HDR) | DCI-P3 color gamut (%) | Delta-E color accuracy (lower is better) |
| --- | --- | --- | --- | --- |
| iPhone 15 Pro | 829 nits | 1,334 nits | 83.5% | 0.14 |
| iPhone 14 Pro | 802 nits | 1,354 nits | 84.8% | 0.25 |
| Samsung Galaxy S23 Ultra | 644 nits | 1,184 nits | 78.8% | 0.3 |
| OnePlus Ultra | 470 nits | n/a | 83% | 0.24 |
As for its competition, OnePlus 11 is capable of greater color accuracy in Vivid mode, but is annihilated in the brightness department, whereas the super warmth of the S23 Ultra does muddy up its color accuracy, while brightness is slightly better.
Of course, the Dynamic Island remains — the interactive pill-shaped cutout is getting better over time with increased developer support via the Live Activities API. It took a while to get there, but usability has grown beyond just seeing what's currently playing, timers, and seeing wavelengths of your call.
But you know exactly what you're getting in a Pro iPhone, and the 15 is no different. A buttery smooth display with fantastic touch responsiveness, gorgeous color, and a lovely brightness range for all conditions.
iPhone 15 Pro audio
Just like previous iPhones, the 15 Pro packs stereo speakers that lack any real bass (of course, they're tiny speakers), but have crystal clarity and divine definition across all volume levels. This comes through well when ramping up the likes of The Ghost Inside's "Engine 45" to its highest volume.
Normally, a song this ferocious with guttural screams and relentless distorted guitars will blow out a lot of phone speakers with plenty of crackling. But the 15 Pro holds its own nicely while paying good attention to the finer details of the composition.
For better audio, you know exactly where to go because we say it every time. Pick up a pair of the best wireless headphones, as there is no 3.5mm headphone jack.
iPhone 15 Pro performance
We all know how this part goes. Apple makes a new chip for the iPhone. Apple kills the competition. Rinse and repeat. Unsurprisingly, A17 Pro — built on a 3 nanometer (3nm) process — delivers the next chapter in this tale as old as time.
For the uninitiated, "3nm" refers to the miniaturized size of transistors, which means you can vastly increase the density over the 4nm and 5nm chips you see today. The end result is 19 billion transistors on the die (six billion more than A16 Bionic), which translates to a six-core CPU that is up to 11% faster in our own testing, a six-core GPU up to 17% faster, and a neural engine that is twice as fast.
Swipe to scroll horizontally
| Benchmark | iPhone 15 Pro | iPhone 14 Pro | Samsung Galaxy S23 Ultra | OnePlus 11 |
| --- | --- | --- | --- | --- |
| Geekbench 6 Single-core | 2890 | 2637 | 2002 | 1536 |
| Geekbench 6 multicore | 7194 | 6471 | 5271 | 5065 |
| 3DMark Wild Life Extreme | 3939 | 3380 | 3858 | 3627 |
In fact, the pro statisticians amongst you will notice that these Geekbench results come close to beating Intel's desktop class Core i9-13900K CPU and AMD's 7950X in single-core performance. Of course, these same chips blow it away in multi-core because of their increased TDP, but this is a damn good sign of how powerful the 15 Pro is — to the point that it would be a little redundant to mention that it murders the Snapdragon 8 Gen 2 in both the S23 Ultra and OnePlus 11.
When multi-tasking a bunch of apps, including rendering a short clip in Adobe Premiere Rush, playing Thumper + (a game I highly recommend from our Best Apple Arcade Games), mass-editing several 48MP images in the photos app, and exporting footage from iMovie at the same time, the Pro didn't slow down one iota.
Gaming is also a huge factor here with what Apple is calling a pro-class GPU. What this means specifically is hardware-accelerated ray tracing, and the capacity to support console-quality games like the upcoming release of Resident Evil Village, and Assassin's Creed Mirage.
When we are able to put this to the test (hopefully soon), I'll answer everybody's burning questions around how framerates keep up under pressure, whether there is any thermal throttling, and how the 15 Pro performs when plugging it into a TV for big screen gaming.
However, I'll confirm the obvious. No matter what you throw at the iPhone 15 Pro, its A17 Pro handles it like it's no big deal.
iPhone 15 Pro battery life & charging
The battery has increased slightly in size, from the 3,200 mAh capacity that caused stamina woes in the iPhone 14 Pro to 3,274 mAh. Does that make for a dramatic difference? Not really, but thanks to the improved power efficiency of A17 Pro, you can squeeze an extra 40 minutes out of this cell.
Swipe to scroll horizontally
| Phone | Rundown test (hours:minutes) | Charging % after 30 minutes |
| --- | --- | --- |
| iPhone 15 Pro | 10:53 | 57% |
| iPhone 14 Pro | 10:13 | 57% |
| Samsung Galaxy S23 Ultra | 12:22 | 67% |
| OnePlus 11 | 13:10 | 97% |
Of course, the comparison to massive slabs like the S23 Ultra and OnePlus 11 is unfair, but imagine what an iPhone's impressive in-software power management could pull off with a 5,000 mAh battery. I don't know about you, but I'd far prefer a slightly thicker phone with a bigger battery than to keep the slab skinny.
While USB-C is here, that doesn't mean you are getting any sort of dramatic fast charge. It is a little faster than the Lightning port of iPhone 14 Pro (stuck at 20W), but that 29W charging speed means it will still take over an hour to fully charge your device.
In my normal day's use, which starts at 8 a.m. and includes a few hours of web browsing, listening to podcasts and Spotify all day, plenty of social media use, photography, gaming, and watching YouTube videos in the evening), the Pro was ready to charge by about 9 p.m. that evening at around 5%.
So, similar to last year's iPhone 14 Pro, the battery isn't great. However, it has moved in the right direction, we're just still thinking wistfully of the 12 hours the iPhone 13 Pro offered. For the sake of longevity preservation, turn off that always-on display, and we recommend buying one of the best power banks to resolve any stamina anxiety.
iPhone 15 Pro photography
Just like the display, on paper, the iPhone 15 Pro's cameras haven't received any overt improvements. But through tweaks to the camera's software and Apple's computational formulas, the whole experience has improved dramatically compared to my time with the 14 Pro.
So, like I said, the hardware remains the same:
48MP main camera: 24mm focal length and f/1.78 aperture
12MP ultra wide camera: 13mm focal length and f/2.2 aperture
12MP telephoto camera: 77mm focal length and f/1.78 aperture
But if you've been tuned into Apple's marketing around the phone, you'll notice the team talk a lot about this having seven pro lenses in your pocket. Technically, they're half right. There is a little bit of deception going on, as some of the focal lengths are simply crops of the main lens.
However, Cupertino's approach to making this work is a fascinating one — saving images at a new 24MP super-high-resolution default, which pixel bins the picture only 2x rather than 4x as the 14 Pro did before and many Android phones as well. That preserves a lot more detail than you'd imagine, and does a near-imperceptible job of simulating an additional two focal lengths from one camera.
Image 1 of 12
The results across this main lens are gorgeous. Color is well balanced on normal (though I do prefer the Rich Contrast option for a more dramatic look), skin tones are accurately represented and the entire scene is rich with crisp detail, while providing a nice natural bokeh for closer-up subjects too.
Of course, if you want to really beef up the bokeh, iPhone 15 Pro will identify a person or animal in the scene and automatically capture all the depth detail (you'll notice the phone doing this when an "f" icon appears in the bottom left corner). Once shot, you can edit the photo afterwards and apply the portrait mode focus in any way you wish.
The 12MP ultra wide continues to be a lot of fun to use — providing additional options for creativity and scale. Detail is never going to be as crispy as you get on the main snapper (nor when compared to the 48MP option in the OnePlus 11), but hopefully Apple will remedy this with a higher resolution sensor in the iPhone 16.
Finally, round back, the telephoto is fine. A 77mm zoom is adequate for such things as quickly grabbing a snap of your kid in the local soccer game. But I was always left with the feeling of "what if?" You see, the Pro doesn't have the Pro Max's 120mm periscope lens (probably another marketing ploy on Apple's side to encourage you to trade up), and the results from that zoom seem to be mightily impressive.
Honestly, chances are that a lot of you won't need it. But for those who are plagued too much by that "nice to have" feeling, then maybe you'll get a little too bugged about not having it. Your choice!
Image 1 of 8
Before I get to the main event of this camera system, though, it's also worth noting that night performance has been improved, as you can tell by this side-by-side with the mode on versus off. And on top of that, the 12MP front-facing camera with its f/1.9 aperture remains pretty much identical in terms of picture quality and low light performance, which is no bad thing.
iPhone 15 Pro videography
Without a better way of saying it, it's always embarrassing to see any phone go up against the iPhone in video capture. For quality and versatility, Apple has taken another step forward.
Shots are super crisp with delicious pops of color and contrast. Enhanced low light performance captures more detail in darker scenes. Cinematic Mode has some nice improvements, especially simulating a natural pull focus, and Action Mode preserves more detail when balancing the shot using electronic image stabilization (EIS).
For a streamlined workflow with my M2 Pro MacBook Pro, I use an iPhone for my YouTube workload, and the implementation of USB-C vastly improves its integration into it. As said above, you can now connect an SSD to the iPhone and save directly to the drive rather than consume the internal storage. Also, I don't have to rely on the transfer speeds of AirDrop to get my clips anymore.
This enables ProRes recording at up to 4K 60FPS rather than last year's 30FPS, and for additional editing capabilities, iPhone 15 Pro also supports Log encoding, with additional support for the Academy Color Encoding System (ACES). Apple is confident about the quality of its video capture capabilities, and they are adding more prosumer capabilities to integrate this device deeper into content creators' workloads.
Now if only we could get some sort of fix to the lens flare issues at play in low light, this would be the perfect setup. We don't all want to be J.J. Abrams.
iPhone 15 Pro iOS 17
We've already gone hands-on with iOS 17, but to sum up my experience with it, the DNA of Apple's OS is still very much present and locked down. However, the additional features and tweaks for added convenience are great to see.
These include the changes to AirDrop that completely alter the way you use it — simply tapping your phone to someone else's to exchange files and contact information. Interactive widgets streamline interactions with key apps for me like Reminders.
StandBy mode has become one of my favorite features, even though it's one of the more flashy but not overly useful additions, and being able to create a contact poster gives you a nice little flash of creativity. And don't even get me started on how happy I am to see multiple timers finally arrive on iOS.
This is usually the part where we talk about how long you're going to get new software versions on this phone. Android is a mixed bag when it comes to security and feature updates, but Apple has been legendary in this field. Given the fact that iOS 17 is supported by phones as old as the iPhone XR (released in October 2018), that should give you an indication that Apple will support your iPhone 15 Pro for years to come.
Bottom Line
So, that's iPhone 15 Pro — a laundry list of small tweaks and improvements, coming together around a blisteringly fast new piece of Apple silicon to make one of the most impressive phones to come out of Cupertino in years.
There are a few kinks to iron out for next year, such as popping in a bigger battery to meet the power-hungry demands of users, expanding the functionality of that Action Button, and hopefully figuring out a way to give this smaller sibling a periscope lens too.
But from the big improvements in computational photography over the iPhone 14 Pro, video performance that frankly embarrasses its competition, and the ability to play console-level games on that A17 Pro, this is a banger of a flagship for the price.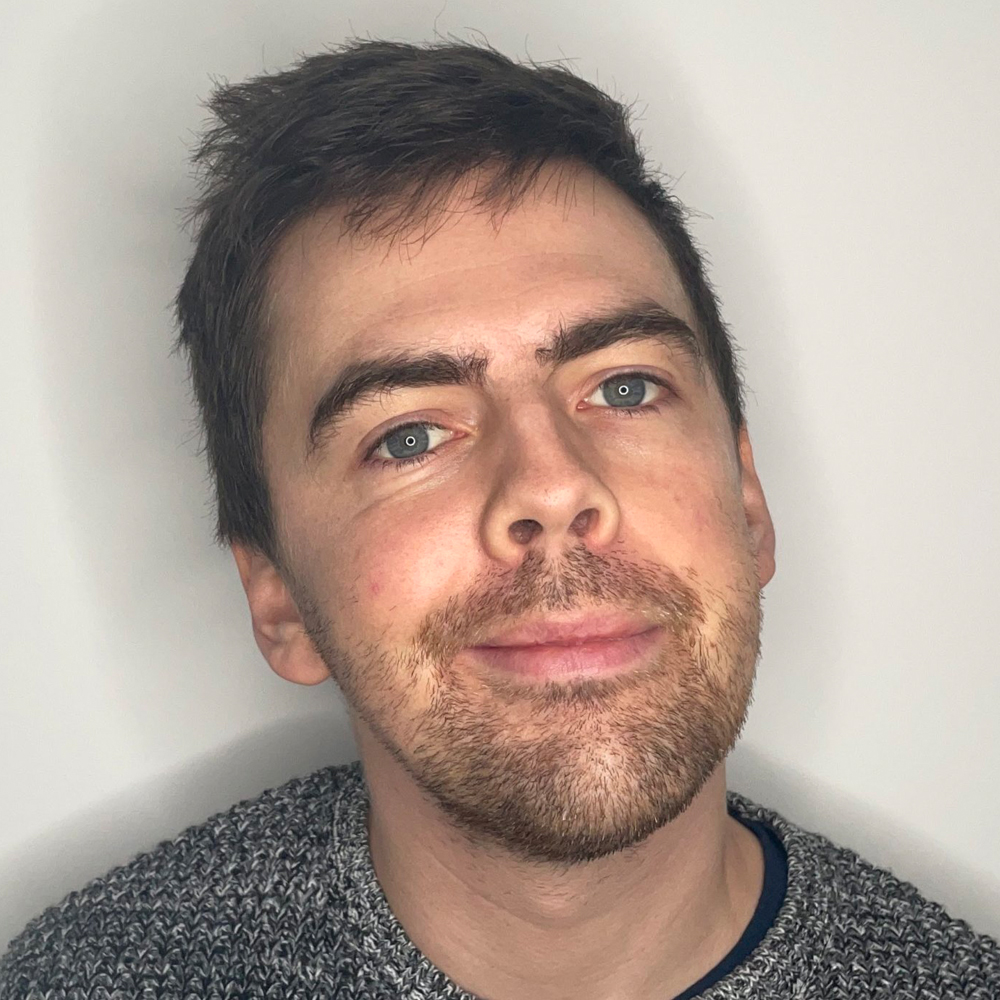 Jason brings a decade of tech and gaming journalism experience to his role as a writer at Laptop Mag. He takes a particular interest in writing articles and creating videos about laptops, headphones and games. He has previously written for Kotaku, Stuff and BBC Science Focus. In his spare time, you'll find Jason looking for good dogs to pet or thinking about eating pizza if he isn't already.