Early Verdict
iOS 17 is a feature packed update that sharpens up the whole iPhone experience with new tweaks and convenience features. It's a shame to see Apple hasn't done anything to improve the Dynamic Island, but this public beta shows a lot of features to look forward to.
Pros
+

Small user friendly tweaks cut a lot of corners

+

Live Voicemail is revolutionary for ignoring your friends

+

Huge AirDrop updates

+

Interactive widgets simplify interactions

+

Multiple timers. FINALLY!
Cons
-

Dynamic Island is still kind of pointless

-

Still no third party app store support
Why you can trust Laptop Mag Our expert reviewers spend hours testing and comparing products and services so you can choose the best for you. Find out more about how we test.
iOS 17 was announced at WWDC 2023, and the public beta is out right now. It's fair to say this update has been overshadowed by the 15-inch MacBook Air and the Vision Pro mixed-reality headset, but it shouldn't be ignored.
Apple's really bringing the heat with an update that is packed to the brim with new features — some are useful, others aren't so much, but they should change the way you interact with your iPhone.
So let's get into the nitty gritty of these new features in the public beta, how they impact your iPhone, and whether this is the big, well-thought-out update we've all been hoping for. Or whether the Cupertino company is back to its old tricks of throwing everything at the wall, and seeing what sticks.
Can your iPhone run iOS 17?
Let's answer the first obvious question here. Does iOS 17 support the iPhone you have? Apple has always been pretty legendary in terms of multiple years of software support across many of its iPhones. But some models like the iPhone X and iPhone 8 have been cut from the list this time around. Here are all the phones that will get this update:
iPhone 14 Pro
iPhone 13 mini
iPhone 13 Pro
iPhone 13 Pro Max
iPhone SE (2022)
iPhone 12 mini
iPhone 12
iPhone 12 Pro
iPhone 12 Pro Max
iPhone SE (2020)
iPhone 11 Pro Max
iPhone 11 Pro
iPhone 11
iPhone XS Max
iPhone XS
iPhone XR
New convenience
So before we get to the big features Craig Federighi (and his magnificent hair) bragged about on-stage, let's talk about the convenience tweaks that heal some of my iOS frustrations. You see, I do love the bigger things that Apple brings to the table, but it's the smaller developments that help make tasks simpler that tend to make the biggest differences in day-to-day usage.
A huge game changer for iOS 17 is the massive updates made to AirDrop — not just for transferring files, but for the ease of transferring so much more. It starts with the ability to transfer contact information by just holding your iPhone on top of someone else's, and this proximity-based exchange works on files too.
Plus, AirDrop transfers will continue even if you have to step away. Provided your recipient is signed into iCloud, the transfer will continue over the internet at longer distances. That is a Godsend to someone like me who is always moving around from place to place.
As for how you use the home screen, widgets are no longer just glorified app opening icons. They are interactive, which means you can do things like switch on your Nanoleaf lights directly from the home screen, rather than having to drag down the control center or open the Home app. It massively reduces the amount of taps needed to perform certain tasks.
But my favorite update is, in fact, the smallest switch. Head over to passwords and activate "Clean Up Automatically." This is part of a 1-2 punch where iOS will now AutoFill two-factor authentication codes from Mail (not just messages), and automatically delete the email after you've used the code. It's been a lifesaver for keeping my inbox clean, and something that blends seamlessly into the background.
This joins other tiny tweaks like a catch up arrow in messages to go back to where you left off, replying to individual messages by swiping on them, enhanced AutoFill for PDFs that recognises places to fill in details, and AI identifying items in photos with more rich information to give you a far smoother iPhone experience.
Oh, and shout-out to the reminders app automatically sorting your grocery list into categories. I never thought I would be excited about stuff like this. But in my 30s, as a person who gets excited about buying an air fryer during Prime Day, this small bit of automation has been a massively helpful feature.
That's not to say that all of the features are super useful. I'm, of course, talking about StandBy mode. This is definitely more window dressing than something worthwhile — rotating your phone into landscape on a charging stand turns it into what is essentially a nice little clock for your bedside table with interactive widgets. For sure, it looks cool, but it will really come into its own with increased customization and more third party widgets.
New ways to mess with your friends
Now with the small but impactful functional tweaks out the way, let's get into the fun part. Apple dedicated a lot of time to talking about the Phone and Messages apps, and I'll be honest, the company stuck the landing with a sly grin.
It all begins by making your own contact poster that other users see when you call. The customization suite has the same amount of depth as what you can do with the lockscreen, and you can create something that matches your personality with ease. It's another asset to making your iPhone your own, and I really like it.
But that's just window dressing when compared to live voicemail, which automatically transcribes a voicemail message as it comes in. For the anxiety of wanting to dodge calls from friends (if you're reading this, it's not you, it's me) or telemarketers, but not knowing whether it was important, this is huge.
Of course, Google has offered something similar for a while now, but Apple's implementation integrating directly into the call screen makes it a cinch to just pick up quickly when you see it's something critical.
Moving over to Messages, all of your additional apps and implementations have been moved into a singular plus button menu, which you can customize the order of to make a helluva lot simpler to use. And within that, stickers have been given a huge revamp in the name of having a laugh. Remember that nifty feature from iOS 16 where you could cut a subject from a photo and paste it as a PNG anywhere else? That is now being used to create stickers.
You can even use it on live photos, so you can slap whatever reactions you want on people's messages. However creatively you wish to use that is up to you. Translation: troll your friends. It's a lot of fun.
But don't take it too far. If you're one of those weirdos that thinks unsolicited nudes are funny, first of all, go sit by yourself and learn why it's actually a really problematic behavior. And second, to those on the receiving end, iOS 17 now has a feature to block sensitive photos — displaying two content warning windows that you have to agree to.
Beyond that, you're getting live transcription on voice memos, sharing your location happens directly within the Messages app, and a new Check In feature helps keep your friends and family aware of when you get home safely — giving the group chat a nudge if there are any unexpected delays.
The keyboard has also been updated with a more reactive Autocorrect that adapts faster to the words you want to ducking use, and it will start to make more accurate predictions inline as you type — meaning you just have to hit the space bar to fill in the rest of the sentence. Think of it like Gmail's prediction, where it will far more accurately suggest words to fill a whole sentence, while also learning the way you type to cater its dictionary to you. It's one of those features that you don't really see or feel working, but it just does its thing in the background.
What's missing?
There are a slew of other features that we don't have access to in iOS 17 just yet, such as the new Journal app. And others just haven't made a material difference to the way I use my iPhone, like the increased accuracy of keyboard autocorrect. But let's take a beat and look at what this new version doesn't have:
Dynamic Island is still pretty pointless — Look, it was a nice idea on paper, and there are some useful integrations with certain live activities. But Apple hasn't done anything to expand notification support with greater levels of interactivity, or provide any real enticement for developers to take advantage of them.
Still no way to download apps from third party app stores — Don't expect this to change any time soon, but I only bring it up because of the moves from regulatory bodies to try and democratize this.
You'll also find the slow drip feed of features you'd expect to already be present is still alive and well. After iOS 16's option to keep photo albums private behind Face ID, the fact the company waited an entire year to make this a thing for private browsing on Safari too — rather than giving it to us as part of a whole private suite — is a little annoying. Almost like Apple is holding back features to make newer versions look better.
Outlook
There are some big new features in this public beta that are sure to surprise and delight users, which makes iOS 17 a fun update to look forward to.
In its current state, this new version doesn't tackle some of our key frustrations with iOS 16, such as Apple not making the most of that dynamic island or a revamped control center with a sleeker UI.
But it's great to create contact posters for others to see, interactive widgets reduce the amount of taps to get stuff done, live photo stickers are a quick and easy way to troll your mates, and the StandBy mode seems a little pointless, but does turn your phone into a nice additional screen for your bedside table. Also, thank the lord we finally have multiple timers on iOS!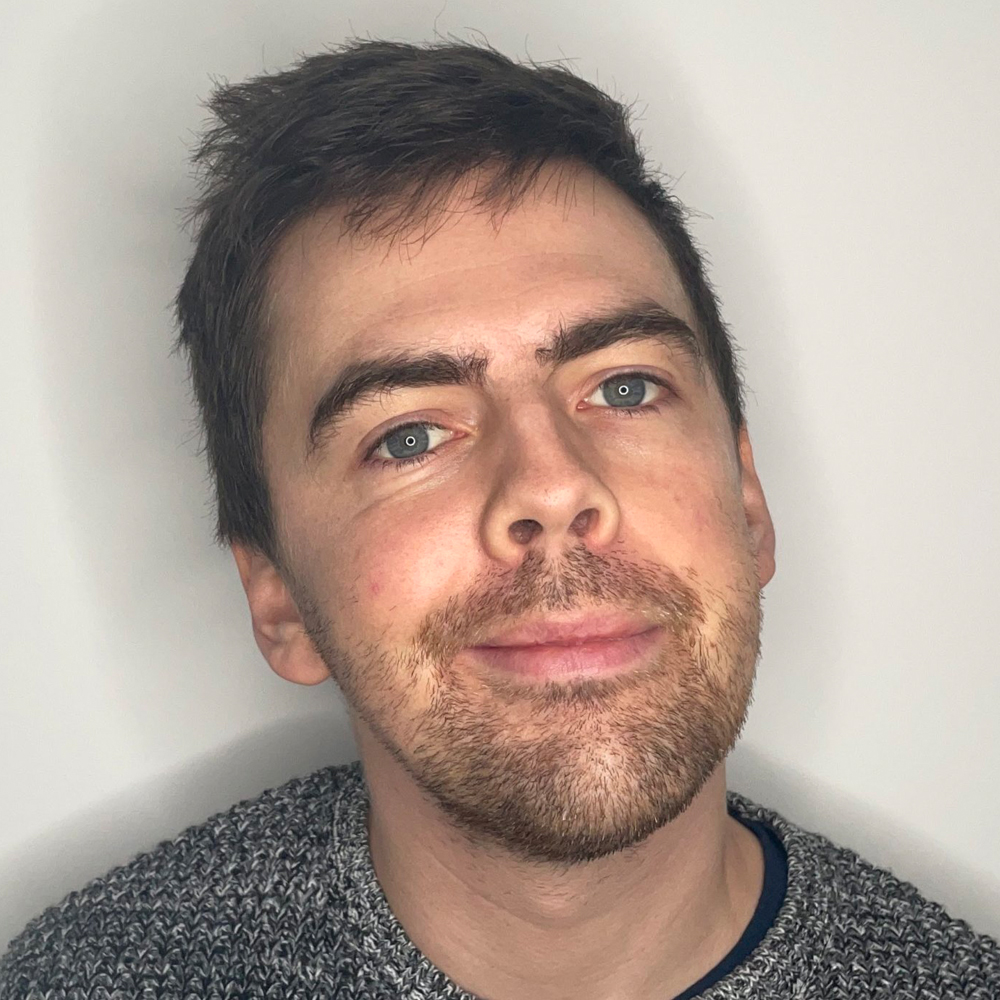 Jason brings a decade of tech and gaming journalism experience to his role as a writer at Laptop Mag. He takes a particular interest in writing articles and creating videos about laptops, headphones and games. He has previously written for Kotaku, Stuff and BBC Science Focus. In his spare time, you'll find Jason looking for good dogs to pet or thinking about eating pizza if he isn't already.