Apple vs EU: The story so far, and who will win?
Here's the play-by-play on Apple's spat with the EU.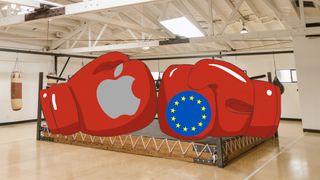 (Image credit: Future)
Apple and the European Union have locked horns for the better part of a year. Let's reflect on what's happened so far in this war, and predict which institution comes out on top.
From USB-C ports to replaceable batteries, this legislation fight has grown ever deeper with every Apple rumor and stern warning from the EU against them. So far, it's heavily influenced some choices made for the iPhone 15, and we could see many additional changes over the next few years.
Let's look at every big Brussels blow, and every Apple retaliation, see how we got here, and where things could go in the future.
It all started with USB-C
In June 2022, the European Union established a new rule for all devices to use a "single charging solution," and USB-C was selected to be the universal charging point across tablets, cameras, headphones, handheld gaming devices, laptops, and most importantly smartphones.
This put Apple under pressure to switch out its current proprietary Lightning port for the universal standard. But the company showed it was willing to bend to the EU's will, even sooner than the autumn 2024 deadline that the EU put in place.
Apple analyst Ming-Chi Kuo suggested that Apple's been prepared for this to happen, as a USB-C port was set to come in the 2023 iPhone. That has been corroborated by numerous leaked iPhone 15 renders and rumors.
Could Apple break the law?
Here's where things start to get messy.. Apple's tight control over the Lightning port means it can institute a 'Made For iPhone' program, limiting functionality of unofficial cables and accessories, and giving preferential treatment to brands that play ball (read: they paid the licensing fees for MFi certification).
Apple seems to be looking into doing something similar with the USB-C port on future iPhones, too, implementing a verification chip that would artificially restrict charging and data speeds of any USB-C accessory from a company that isn't part of this certification program.
But if we take a closer look at the legislation, you'll see that Apple would be breaking the law. While there isn't anything in these documents about restricting charging speed, the EU is pretty clear that companies cannot "unjustifiably limit" charging speeds.
It even went so far as the European Commissioner Thierry Breton sending a letter to Apple with a rather stern warning about limiting charging. And this warning was simple: don't do it or say goodbye to selling the iPhone in 27 countries.
Apple doing Apple things
After this, Apple seemed to get a little creative (and petty), as a new rumor indicated that the iPhone 15 will support a full 15W charging speed from unverified wireless chargers. Previously, unofficial MagSafe chargers were limited to half of that, which seems like a strange step for the company that likes to closely control every aspect of its devices.
Why skip out on a Made For iPhone program for wireless charging? On one hand, Apple is contributing to the new Qi open standard that works a lot like MagSafe. Onthe other, let's revisit the EU's legislation.
You see, it refers to a USB-C port only, so what would happen if Apple was to ditch the port altogether in its iPhone? While the socket seems like a fix for the iPhone 15 with improving wireless charging and data speeds, this does seem like a very 'Apple' thing to do, especially given the rumored solid-state switches on the iPhone 16.
EU retaliates…sort of
It's far more obfuscated than saying the EU has taken a direct shot at Apple, but the Union's work on reducing e-waste and making it easier for users to keep their current phones going for longer is a positive step forward.
In the new approved rules, smartphone batteries are required to be easily replaceable by 2027. Plenty of OEMs are also making their batteries non-user replaceable to make more use of the internal space — and to improve dust and water resistance.
But the main question now is will Apple listen? The legislation has been voted through, but it's far from official, and anything can change. And let's not forget the obvious cynical reason all the companies do this — planned obsolescence (translation: more money).
Who will win?
There will be no clear winner. That much is for certain. The EU is a powerful political union that could ban the sale of iPhones across a lot of countries with the snap of its hypothetical fingers, but Apple is one of the largest companies in the world.
It's already pretty safe to assume that the Cupertino crew is bending to the EU's USB-C will with the iPhone 15, but the jury is still out on whether:
Apple will just remove the ports altogether and rely entirely on MagSafe.
We will see a user-replaceable battery.
That first one is still just rumor and speculation, and the second is still early in the process of becoming law. Anything can change. One thing you can be sure of is an ever-evolving tapestry of this (sort of) cold war.
Stay in the know with Laptop Mag
Get our in-depth reviews, helpful tips, great deals, and the biggest news stories delivered to your inbox.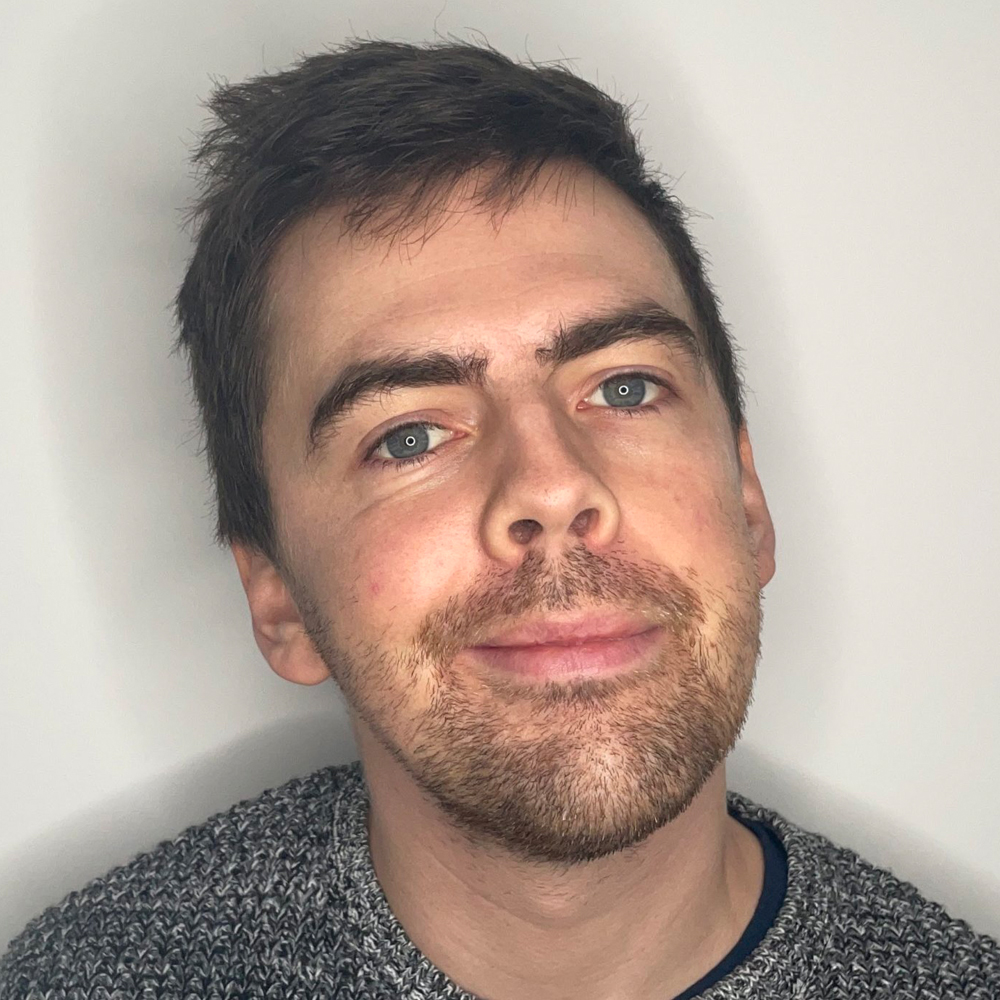 Jason brings a decade of tech and gaming journalism experience to his role as a writer at Laptop Mag. He takes a particular interest in writing articles and creating videos about laptops, headphones and games. He has previously written for Kotaku, Stuff and BBC Science Focus. In his spare time, you'll find Jason looking for good dogs to pet or thinking about eating pizza if he isn't already.