Apple September event 2023: date, time, leaks, products to expect
California streamin' once again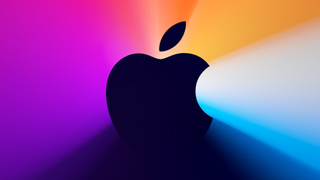 (Image credit: Apple)
WWDC feels like it only just came and went, but it's already time to turn our eyes toward the next event on the horizon: the highly anticipated September 2023 Apple Event. This is when we'll get our first look at the new Apple iPhone 15 Series and Apple Watch Series 9 devices, as well as the Apple Watch Ultra 2 — all from the comfort of our own homes.
Want a peek at what's to come? Read on for everything we know about Apple's September 2023 event, including its expected date and time, how to watch, and all of the products we expect to see.
Apple September 2023 event: Latest news (Updated: September 11)
Apple September 2023 event: Date, time, and how to watch
Invites went out on August 29 confirming that the Apple September event is Sept. 12, right in line with our predictions.
As with most modern Apple events, the pre-taped keynote will almost certainly be available to stream live via the Apple Events website and Apple's YouTube channel.
As for when to watch, Apple's September event will once again kick off at 10 a.m. PT, 1 p.m. ET, and 6 p.m. BST for those in the U.K.
Apple September 2023 event: What will Apple announce?
Apple typically reserves its September event to reveal a new iPhone lineup alongside new Apple Watch devices. Beyond hardware, Apple is likely to take this opportunity to announce release dates for the following operating systems:
With everything we know so far, the following are the products most likely to make an appearance during the Apple September 2023 event:
Apple iPhone 15, 15 Plus, 15 Pro, 15 Pro Max
The main focus of Apple's September 2023 event will be on the all-new iPhone 15 Series of devices, including the core iPhone 15, the iPhone 15 Plus, Pro, and Pro Max — all of which are set to now feature USB-C ports as standard.
The all-new port might have a few tricks up its sleeve however, as a recent leak seems to showcase a mystery chip that could serve as a verification step for Apple's Made for iPhone (MFi) certification. Reportedly, USB-C cables lacking this certification could be limited in charge times and data speed.
However, it could also point to lightning-fast Thunderbolt/USB4 tech inclusion and have something to do with the rumors that iPhone 15 will feature vastly improved 35W charge speeds. Either way, Apple seems to want to claim sole ownership of the best iPhone 15 charging and data speeds.
The iPhone 15 and iPhone 15 Plus are expected to make use of Apple's A16 Bionic chip, the same found in iPhone 14 Pro and Pro Max models. Both devices are also said to feature an upgraded 48MP main camera, Super Retina XDR OLED displays, and up to 512GB of storage.
The two core options differ mostly in screen size and battery capacity with the iPhone 15 featuring a 60Hz, 6.1-inch panel with a 3,877mAh battery and the iPhone 15 Plus housing a 60Hz, 6.7-inch screen and a 4,912mAh battery.
On the other hand, iPhone 15 Pro models are expected to make use of Apple's A17 Bionic chip, the company's first 3nm processor. Not only will this bring more performance to Apple's flagship phones, but also better efficiency, squeezing the most out of the 15 Pro and 15 Pro Max's expanded 3,650mAh and 4,852mAh battery capacities.
While the iPhone 15 Pro Max model will reportedly feature an upgraded telephoto (now periscope) lens (ditching the digital zoom of old for a variable optical zoom), both Pro models will apparently enjoy a new titanium casing with curved edges, up to 1TB of storage, and 120Hz displays at 6.1 inches and 6.7 inches in size.
To learn more about the differences between the iPhone 15 and iPhone 15 Pro models or for a more detailed rundown on what Apple could have in store with its latest iPhone line-up check out our roundups below:
Apple Watch Series 9
The fact we've heard very little about what to expect from the Apple Watch Series 9 might give you an indication of what to expect in terms of its latest refresh.
A recent roadmap laid out by Bloomberg's Mark Gurman indicates that Apple has been hard at work on two Apple Watch Series 9 models for release this year — likely the 41mm and 45mm aluminum and stainless steel designs of old. When it comes to color options, the aluminum model will reportedly be available in Midnight, Starlight, Silver, (PRODUCT) RED, and Pink. The stainless steel model will be available in three colors: Gold, Graphite, and Silver.
Much of what was the Apple Watch Series 8 will carry over, though Apple has reportedly refreshed the watch's internals with a more powerful S9 chip. The new chipset will be based on Apple's A15 Bionic, bringing better performance and battery life to the table just in time to make the most of the upcoming watchOS 10 release.
Apple Watch Ultra 2
The Apple Watch Ultra 2, a follow-up to the awesome Apple Watch Ultra, is also touted to make an appearance, appearing on the same roadmap as the Apple Watch Series 9 and similarly earmarked for a 2023 release.
Information about what to expect from the second generation of Apple's smartwatch is scarce, but it's likely to receive the same processor upgrade as the Apple Watch Series 9 — resulting in the same S9 chipset performance and efficiency boost.
The next big hardware change we're likely to notice when it comes to the Apple Watch Ultra's design will be when Apple begins outfitting the smartwatch with its own in-house micro-LED displays. But don't expect to see that change until at least 2025.
However, the Apple Watch Ultra 2 will feature changes you won't automatically notice by way of 3D-printed titanium components that cut the cost of manufacturing the device and reduce its weight. Will the reduced production costs translate into more affordable pricing for Apple's premium wearable? That remains to be seen.
Apple September 2023 event: What else could we see?
There's always room for "One more thing…" at an Apple event, and while Apple Park is known to spring more leaks than a TENA commercial, the potential for a surprise reveal still exists. Here are some of our picks for outside chances heading to Apple's September 2023 event:
Apple iPad Mini (Gen 7)
A recent leak by tipster ShrimpApplePro indicates that at least one iPad could be set to steal some of the keynote spotlight — likely the iPad Mini 7.
However, while the tipster feels its appearance is a possibility, Bloomberg's Mark Gurman doesn't share the same enthusiasm. In a January issue of his Power On newsletter, Gurman stated that he believes Apple is unlikely to release any significant iPad upgrades this year.
This would also line up with a tweet from Apple analyst Ming-Chi Kuo, who believes that the next iPad mini refresh will begin mass production in Q1 of 2024.
The last iPad Mini launched in September 2021, running on Apple's A15 Bionic chip and 4GB of RAM. While the leak doesn't go into any further details about what to expect, we can assume Apple would at the very least have an upgrade to the chipset in mind.
Though, before anybody starts dreaming of an M2 iPad Mini, we'd expect an upgrade to the A16 Bionic processor at most.
Outlook
Whether you're a fan of the smartphones, smartwatches, or software that Apple produces, September's showcase will have something for everyone — and see Apple sign off on a massively important and successful 2023. Make sure to check back often for the latest updates on Apple's plans and everything we know about its upcoming additions.
For news, rumors, and updates on all things Apple, iPhone, and tech, follow Laptop Mag on Twitter, Facebook, and Flipboard for the latest word as it arrives.
Stay in the know with Laptop Mag
Get our in-depth reviews, helpful tips, great deals, and the biggest news stories delivered to your inbox.
Rael Hornby, potentially influenced by far too many LucasArts titles at an early age, once thought he'd grow up to be a mighty pirate. However, after several interventions with close friends and family members, you're now much more likely to see his name attached to the bylines of tech articles. While not maintaining a double life as an aspiring writer by day and indie game dev by night, you'll find him sat in a corner somewhere muttering to himself about microtransactions or hunting down promising indie games on Twitter.