Apple Roadmap 2023-2024: 17 new products revealed including M3 MacBooks and OLED iPads
One... Or two more things...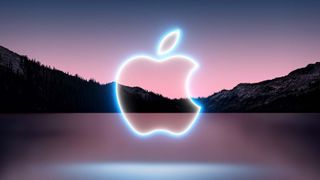 (Image credit: Apple)
Apple, hot on the heels of unveiling the Vision Pro at this year's WWDC, has big plans ahead for 2023 if Bloomberg's Mark Gurman is to be believed. The Cupertino company could unveil a horde of hardware over the next year, including revamped iPad Pros and the debut of M3 Apple Silicon chips in MacBook Pro models.
According to the report, Apple looks set to offer a stacked showcase of spruced-up stock as it reveals a comprehensive refresh of its existing products across the next year. Has Apple's roadmap for 2023 been laid bare, and what exactly are we likely to see revealed? Let's dive deeper into Gurman's words and see what could be heading our way this fall.
Apple's next steps: 2023 - 2024
iPhone 15 / iPhone 15 Plus / iPhone 15 Pro / iPhone 15 Pro Max
Apple Watch Series 9 (N207, N208)
Apple Watch Ultra Gen 2 (N210)
One of Apple's immediate focuses will be on wrapping up work on the Vision Pro's operating system VisionOS and accompanying apps. This month's Vision Pro presentation only showed a fraction of the promised apps because many are still in development, meaning Apple will be full steam ahead on software development to ensure everything is ready for a 2024 release.
We're reasonably confident that this fall will see Apple roll out the iPhone 15 lineup of devices, likely to be announced at its September event and released shortly thereafter — potentially as early as September 12.
Also expected to make an appearance at the September event are two new Apple Watch Series 9 models and a second-gen Apple Watch Ultra. The latter of which even has an outside chance of being the first Apple product to feature a micro-LED display.
Apple's next steps: 2024 and beyond
M3 13-inch MacBook Pro (J504)
M3 Pro 14-inch MacBook Pro (J514)
M3 Max 16-inch MacBook Pro (J516)
2024 iMac 24-inch models (J433, J434)
2024 13-inch MacBook Air (J613)
2024 15-inch MacBook Air (J615)
OLED iPad Pro models (J717, J720)
2024 iPad Air to replace M1 model (J717)
Once a busy 2023 has been put to rest, Apple is looking to make big changes to its existing products in 2024 and beyond. According to Gurman, Apple is already turning its attention to the second generation of Vision Pro AR/VR headsets, which will likely feature both high-end and lower-end models.
The new headsets will hopefully strive to include some of the features left on the workshop floor for Apple's Vision Pro including virtual monitor support for multiple Mac devices, support for multiple Personas in FaceTime calls, and more of a focus on virtual fitness and Fitness+ content.
However, those plans are long-term, think 2025 long-term, and Apple has more immediate goals to meet when it comes to keeping its catalog fresh. In fact, the next year could be one of the biggest yet for Apple as not only will it see the launch of the Vision Pro headset, but any number of the following devices currently being worked on:
Apple is also reportedly early in the development of the third-generation of AirPods Pro and even home hub-like devices such as smart displays alongside an improved Apple TV set-top box.
Outlook
If you thought 2023 was a big year for Apple, then 2024 could be the brand's best yet. The long-awaited M3 Apple Silicon chip could be a game changer for iMac and MacBook Pro devices and really elevate Apple's offerings ahead of the pack — a pack that is presently closing the gap when it comes to thin, lightweight, efficient, and powerful options.
Stay in the know with Laptop Mag
Get our in-depth reviews, helpful tips, great deals, and the biggest news stories delivered to your inbox.
Rael Hornby, potentially influenced by far too many LucasArts titles at an early age, once thought he'd grow up to be a mighty pirate. However, after several interventions with close friends and family members, you're now much more likely to see his name attached to the bylines of tech articles. While not maintaining a double life as an aspiring writer by day and indie game dev by night, you'll find him sat in a corner somewhere muttering to himself about microtransactions or hunting down promising indie games on Twitter.