iOS 17 rumors: release date, features, supported devices, and more
Everything we know about iOS 17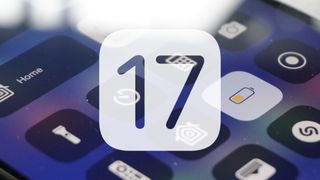 (Image credit: Future)
Update 6/5: Apple officially announced iOS 17 and all of its new features set to roll out to iPhone at WWDC 2023. For a full list of all the perks coming to iPhone, check out our iOS 17 unveiled at WWDC 2023: all the new features coming to your phone soon article.
Feel free to continue looking through this rumors article to determine whether the scuttlebutt matched Apple's revelations at WWDC 2023.
---
iOS 17 rumors are keeping us all at the edge of our seats; it's exciting to think about which morsel of gossip could be true. Luckily, we won't have to wait too much longer to hear from Apple. We should have a clearer picture of what iOS 17 will look like at the annual WWDC 2023 conference in June.
With a new iOS released every year to update the best iPhones and keep everything fresh, not every iOS will bring big changes. The iOS 17 update likely won't be as massive as the iOS 16 update, but there are still plenty of new features to look forward to.
Here's everything we know so far about iOS 17, from its rumored release date to new features and supported devices.
Latest iOS 17 news (Updated June 5)
iOS 17 release date
You may be wondering, "When is iOS 17 coming out?" Well, historically, Apple releases iOS updates to the public in mid-September. The iOS 16 update was publicly launched on September 12, 2022 and iOS 15 update released on September 20, 2021. In fact, the last iOS update that didn't release in September was the iOS 5 update in 2011 — it was released in October instead. So it's safe to say that we'll see the iOS 17 update rolled out to the public in mid-September 2023.
We can expect more definitive details and a demonstration of iOS 17 from Apple at the Worldwide Developers Conference (WWDC) 2023 keynote event. Held by Apple, the event runs from June 5 to June 9, 2023, and Apple will be announcing new information about iPadOS 17, macOS, watchOS, tvOS, and of course, iOS 17.
In between the iOS 17 official announcement in June and the public rollout in September, there will be a series of developer and public betas for testing purposes. iOS 17 beta, accessible to members of Apple's $99 per year Developer Program, rolled out on June 5. Based on past iOS updates, the first public beta will likely happen in July 2023, about a month after the first developer beta.
iOS 17 likely supported devices
Until the WWDC event in June, we can't know for sure which devices will support iOS 17 or which devices will receive the update first, but we have some good guesses. As of right now, these are the devices we think will receive the iOS 17 update:
iPhone 15 series (when released)
iPhone 14 series
iPhone 13 series
iPhone 12 series
' iPhone 11
iPhone XS/XS Max
iPhone XR
iPhone SE (2020)
iPhone SE (2022)
Unfortunately, iOS 17 may end support for some iPhones and iPads. Last year, the iPhone 7 didn't receive the iOS 16 update, so it's reasonable to assume the iPhone 8 won't receive the iOS 17 update, among other devices. Here are all the devices currently not expected to receive the iOS 17 update:
iPhone X
iPhone 8
iPhone 8 Plus
iPad Pro 9.7 (Gen 1)
iPad Pro 12.9 (Gen 1)
iPad (Gen 5)
iOS 17 UI design
There are mixed rumors on whether the iOS 17 update will bring changes to the UI and extra customization options. Some say that iOS 17 UI design will look almost identical to that of iOS 16, and others expect radical changes to the UI or, at the very least, a redesigned Control Center. If we're lucky, the rumor about radical UI changes will be the truth.
iPhone users have long awaited the customization options that Android devices offer, and with each iOS update, Apple has gotten closer to fulfilling these requests, but hasn't yet hit the mark. The iOS 17 update could supposedly include custom categories and other organizational features for your iPhone's App Library, as well as more lockscreen customization.
Diving deeper into the lockscreen, Bloomberg journalist and highly respected Apple leaker Mark Gurman speculates that the iOS 17 will have a new UI that is reminiscent of a smart-home display à la Google Nest Hub and Amazon Echo Show.
In other words, when your iPhone propped up on a nightstand in landscape mode, and the lockscreen appears, you should see details like live weather updates and upcoming calendar reminders.
iOS 17 new accessibility features
These are not rumors; these are confirmed! According to a mid-May announcement from Apple, iOS 17 will have a slew of new accessibility features, including Live Speech, Personal Voice, Assistive Access, and Detection Mode.
Live Speech will have the greatest benefit on FaceTime, allowing nonspeaking individuals to type text, which will, in turn, be voiced for the person on the receiving end.
Personal Voice can be integrated with Live Speech. Instead of using the robovoice provided by Live Speech, you can use a replica of your own voice to speak on your behalf.
How does this work? Apple harnesses the machine-learning capabilities of your iPhone, which prompts you to read a text prompt for 15 minutes. With this sample, a voice replica will be created and begin talking just like you!
Assistive Access breaks down the iPhone and iPad into its essential elements, making it easier to use for those with cognitive disabilities.
For example, instead of the Camera app being overloaded with stimuli, it is pared down to its bare essentials.
For a more in-depth look at Apple's new accessibility features, click here.
iOS 17 app updates
It's rumored that several Apple apps will be improved in iOS 17, including Apple Music, Health, Apple Wallet, and more.
The Apple Music app is poised to receive a simplified interface with better navigation, as are the Home, Fitness, Find My, and Apple Pay apps. It's also possible that Apple Music lyrics may be viewable directly on the lockscreen, but this is a less-verified rumor. The Health app will potentially show users tables, colored graphs, and other visual aids that showcase their health data in new ways.
Perhaps the most exciting updates are coming to Apple Wallet. In leaks of iOS 17, the Wallet app appears to have a new look that's easier to navigate. There's reportedly a new navigation bar at the bottom of the screen where you can quickly swap between Cards, Cash, IDs, Keys, and Orders. Then, users will hopefully have a separate tab for Apple Cash and Savings.
Another fascinating improvement that may interest Apple Wallet users is that the Wallet App will reportedly show balances for a wide-range of credit cards — not just Apple Pay.
Apple is developing a new journaling app that will allow users to track their daily activities, thoughts, and moods. You can connect your Apple Watch to pull data for a better overall picture, and log pictures, locations, and exercise throughout the day. The app analyzes user behavior to provide insights to your mental well-being and help you become more aware of how much time you spend at home or whether something's off on a particular day.
iOS 17 third-party app stores and sideloading
iOS 17 could be the end of the walled garden of Apple's app store, thanks to the European Union's Digital Markets Act signed into law on November 1, 2022. This act requires all smartphones to charge via USB-C as the new standard and all companies to open up their platforms and services to third-party developers.
Put simply, this means that iPhone users could start seeing more third-party app stores pop up as well as the option to download apps directly from developer's websites. Developers could possibly be taking home more money, and iPhone users have a wider variety of apps available to them. It's a win-win!
European legislation requires companies to allow for sideloading and third-party app stores by 2024, so it's likely that we'll see support for these two new features in iOS 17. Unfortunately, it's unclear whether all iPhone users will see these benefits right away. Because the law was only passed in the EU, there's a possibility that Apple could make these changes solely in Europe.
Though it'd be great if Apple willingly allowed for sideloading and third-party app stores worldwide, this likely won't happen — at least, not right away. Drawing inspiration from the EU, other countries may start passing similar legislation, forcing Apple to expand the feature to others.
iOS 17 other rumored features
When first talking about iOS 17, Bloomberg's Mark Gurman said that Apple was de-prioritizing iOS 17 features while it focused more on its new VR/AR headset and the accompanying xrOS software. The original iOS 17 update was supposed to have fewer major changes, but as development progressed, more "nice to have" features were added.
There will likely be AR/VR headset integration with iOS 17, but this clearly isn't the only feature Apple focused on while developing its software update. Among the bigger changes like UI customization, third-party app support, and updates to popular Apple apps, iOS 17 will bring some smaller — but still super useful — changes.
iPhones may have better flashlight control with a brightness slider rather than the three pre-set levels in iOS 16. Then, there are supposed to be smaller updates to the camera app as well as Apple CarPlay. Users should also see improvements to the iPhone's system-wide Search and Spotlight functions, though it's unclear exactly what these improvements will be.
iOS 17 what we'd like to see
There were a lot of features to love in iOS 16, barring the rough stage at the beginning of launch that dealt with countless bugs and glitches. However, there are some holes that iOS 16 never seemed to fill. Hopefully, iOS 17 can pick up where iOS 16 left off, and deliver on the rumors we're most excited about.
iPhones currently have home screen widgets, but they're not interactive. Widgets that you can interact with eliminate the need to open up apps completely. Instead, you could strike out an item from your to-do list, reply to a quick email, or edit notes — all from your home screen. Supposedly, iOS 17 is calling these Active widgets, and they'll bring "one-tap buttons, sliders, and more, making widgets dynamic."
If there's one thing iPhone users consistently want, it's more customization options. We hope to see more customizable options across the board in iOS 17, from Accessibility mode and App Library organization to the home screen and the Control Center. If even one of these customization rumors comes true, we'll be happy.
Apple is reportedly improving Dynamic Island so that it can "do a lot more," but the company is vague on what this could include. Right now, you can see system alerts like low battery or when your AirPods connect; you can also use it to track Live Activities. However, it'd be nice to see more convenience-related features, including real-time notifications that deliver weather updates or better integration of the on-screen Siri interface.
Dynamic Island has the potential to be a super useful tool, but there's a lot that needs to be done to transform it into what iPhone users both want and need.
Improved notifications have been a big ask for iPhone users for years, but Apple fails to deliver with every iOS update. We're hoping the iOS 17 update will finally bring notification relief. Frequent requests from iPhone users in regards to notifications include grouping by similarity, an easy clear-all option, and quick-reply support or better quick-actions for notifications.
Android users have all these notification features — and then some. It's time for Apple to catch up.
Siri was the first virtual assistant to reach a wide audience. Although Apple has had years to improve Siri and its responses to iPhone users, the company just hasn't. Sure, you can ask Siri to carry out simple commands and answer basic questions, but Apple's virtual assistant doesn't come close to the prowess of Google Assistant or even Amazon Alexa.
If Apple's voice assistant doesn't improve with iOS 17, you can always replace Siri with ChatGPT to get better responses from your iPhone.
Category
Back to Ultrabook Laptops
Brand
Processor
RAM
Storage Size
Screen Size
Colour
Condition
Price
Stay in the know with Laptop Mag
Get our in-depth reviews, helpful tips, great deals, and the biggest news stories delivered to your inbox.