Hey Apple, you're basic — 3 ways the company is losing momentum
Apple's lack of innovation indicates a huge loss in momentum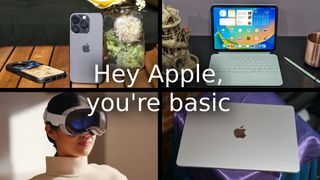 (Image credit: Laptop Mag, Apple)
Apple is the leading technology brand when it comes to devices and gadgets of all kinds, spending years solidifying the MacBook, iPhone, iPad and Apple Watch as some of the most highly sought after pieces of tech out there. The company even has its own monitors, TV devices, desktop computers and an enormous suite of applications.
But have you ever looked at Apple's line-up and wondered why it's such a simple company? They utilize a very particular brand of slick minimalism that makes everything they create appear perfectly designed, yet they lack variety.
Where are the OLED MacBooks? Where are the 2-in-1 laptops? Where are foldable iPhones? How is it possible that its $5,000 Pro XDR Display is only LED? WWDC 2023 was a two-hour conference yet the only MacBook edition Apple announced is a slightly larger MacBook Air 15? We've previously written about how boring that is, but the company continues to be basic on all fronts.
Why are there no OLED MacBook?
I purchased my first OLED TV, the phenomenal LG C1 OLED, back in 2021 and it changed my life. It's hard to watch or play anything on it and then return to LED screens, as the massive difference in color depth, especially within its range of blacks, is unlike anything I've seen.
Since then, I've tested quite a few OLED laptops and tablets: The Lenovo Tab P11 Pro, Acer Swift Go 14, and, my personal favorite, the Lenovo Yoga 9i. All three of these have gorgeous displays and watching films was my favorite aspect of testing them, which made me wonder: Why aren't these phenomenal displays present on MacBook products?
OLED laptops have been a thing since 2016, with the X1 Yoga solidifying itself as the first. We've seen plenty of other companies follow suit, with rumors claiming that we won't see MacBook Pro models with OLED until 2026. Apple is taking its sweet time implementing these beautifully vibrant displays into its line-up, and it made me realize Apple is constantly sluggish in adapting new technologies.
This can be applied to every other Apple product. Where is the Apple Pro Display OLED? Or the Apple iPad OLED? The iPhone X debuted with an OLED in 2017, yet for some reason, the company has yet to implement this into other devices. We are aware of rumors that microLED displays are coming to Apple's line-up in the future as well, but will it similarly take forever to grace MacBooks?
Why are there no 2-in-1 MacBooks?
Apple has been largely present in both the laptop and tablet industry for a long time, yet somehow, the highly popular trend of 2-in-1 laptops hasn't crossed over the bougie Cupertino lawn. Instead, it foolishly continues to go down the route of implementing shoddily-crafted attachable keyboards to its iPad models, all the while it's still slowed down by iPadOS' frustrating software. We've written a whole article about how our very own Rami Tabari tried to use the iPad Pro as a laptop for a week and mostly hated it.
Apple already has touchscreens in iPads and even boasts the beloved Apple Pencil, yet we've never seen a 2-in-1 MacBook before. What exactly is Apple waiting for, and will the company ever step down this route? Some might argue that Apple isn't a big fan of gimmicks, but the company's attachable iPad keyboards are infinitely more gimmicky and work nowhere near as well.
Why are there no foldable iPhones?
We continue to see Apple's lack of innovation with the iPhone, which hasn't changed all that much since its launch. Samsung introduced its first foldable phone, the Samsung Galaxy Fold, back in 2019. Google just launched its Pixel Fold this year with OnePlus launching one very soon, and yet, we've not seen Apple go down the same road.
Instead, the company just filed a patent for a rollable iPhone, which looks like nothing more than an electronic Yodel—it's the most ridiculous thing Apple will ever do if it does come to fruition. All of this makes us wonder what core philosophy at the center of Apple prevents them from fulfilling these ideas.
Bottom line
There used to be a time when Apple was exciting. Nowadays, we are introduced to a new Mac Studio and its greatest selling point is that it has 64GB of RAM. That's cool and all, but what happened to technology feeling innovative? The Apple Vision Pro is an attempt from the company to do something bigger than ever before, yet everything else has been left to rot.
Apple's own personal Silicon chips also felt like a step into new and exciting territory, but does it really take this long to implement OLED displays? 2-in-1 laptops? Foldable phones? When a majority of Apple competitors have gone down these roads and done all of this especially well, it's alarming that the company is still so behind.
Stay in the know with Laptop Mag
Get our in-depth reviews, helpful tips, great deals, and the biggest news stories delivered to your inbox.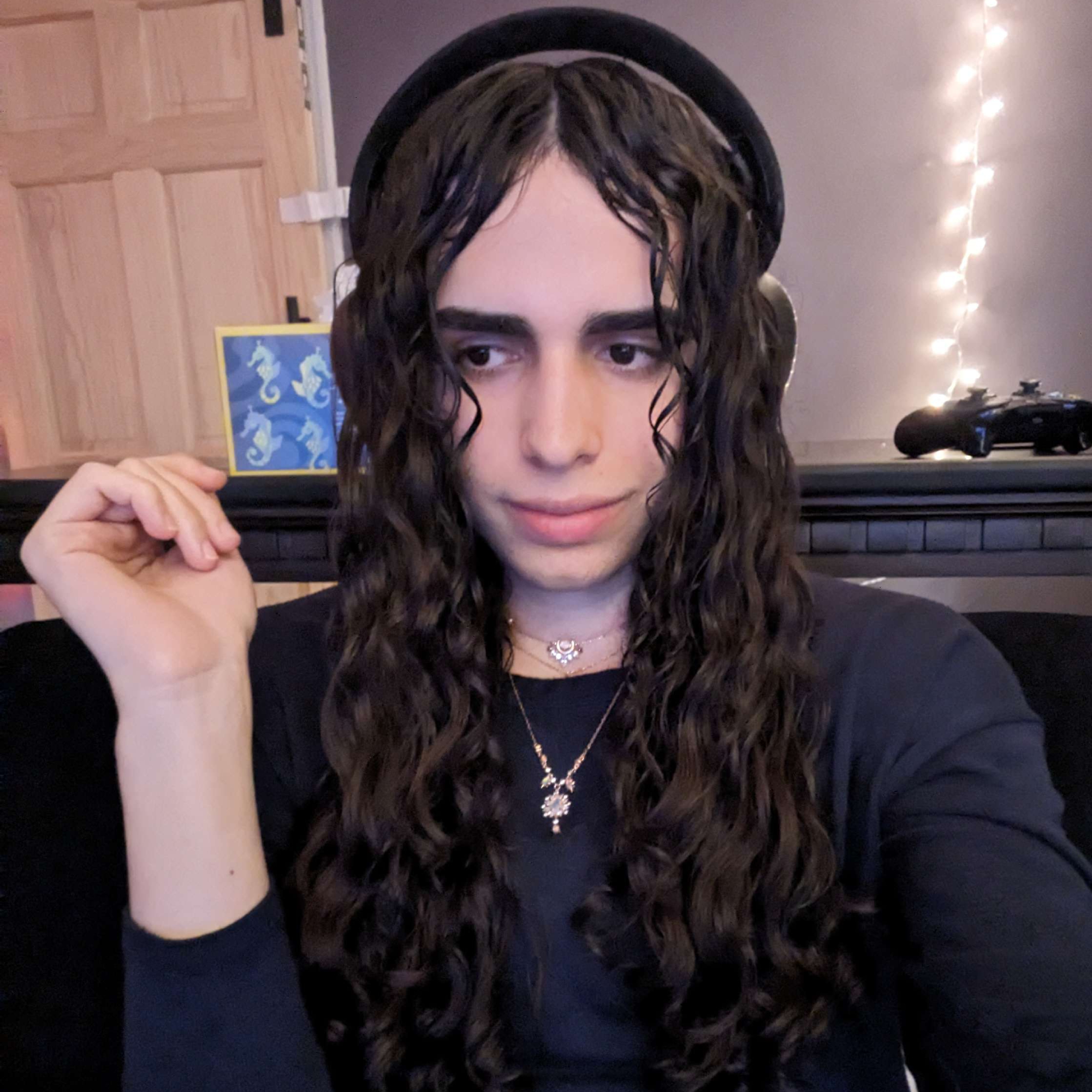 Self-described art critic and unabashedly pretentious, Momo finds joy in impassioned ramblings about her closeness to video games. She has a bachelor's degree in Journalism & Media Studies from Brooklyn College and five years of experience in entertainment journalism. Momo is a stalwart defender of the importance found in subjectivity and spends most days overwhelmed with excitement for the past, present and future of gaming. When she isn't writing or playing Dark Souls, she can be found eating chicken fettuccine alfredo and watching anime.