Regardless of whether this year's classes will be in person, online, or a hybrid of the two, you'll need a good computer to keep up with the ever-increasing amounts of digital curriculum. Chances are that the system you choose will be a Chromebook.
The mainstay of online and in-person education, Chromebooks may have started as basic, uncomplicated systems, but they have evolved into full-fledged computers capable of a variety of tasks at home and school. They aren't equivalent to a Windows or Mac notebook for video editing or gaming (yet) but they're just as good at handling a digital curriculum, such as watching an animation sequence on how magnetism works, taking notes in a classroom, or working on a report.
Chromebooks are not only less expensive but are often more durable and secure than the typical Windows 10 laptop or iPad. These are all great reasons to buy a Chromebook for your kid or for work, but if you need a more general use option, see our overall best Chromebooks rankings. Know you want a convertible but not sold on the OS yet? Our best 2-in-1 laptops page will give you a rundown of the best hybrids.
Which Chromebooks are best for students?
With Chromebooks of all shapes and sizes, which one is best for learning or instruction? It depends on what you're looking for and your budget, but there's a Chromebook for every student and teacher.
If your budget is tight but you don't want to compromise on battery life, check out the Asus Chromebook C423NA. It lacks top-flight performance and the 14-inch screen cuts corners on resolution, brightness and interactivity. But the C423NA can run for nearly 11 hours on a charge and is a genuine bargain at $270.
A step up is Acer's Chromebook C933T-P8SM, which raises the performance profile and adds a very bright 14-inch 1920 x 1080 touchscreen. The best part is that at $390, it is still very affordable and is our value choice for back-to-school Chromebooks.
At the other end of the price spectrum is the Google Pixelbook Go, which, at $850, is a dream machine but has the potential to bust a budget. Still, it pays dividends by being small, lightweight, and has the ability to run for over 13 hours on a charge. It, however, skimps on ports.
Of the five systems we evaluated, the Samsung $450 Chromebook Plus is the oddball of the group. That's because it has a fold-over convertible design, includes a stylus and two webcams but comes up short on battery life and performance.
Acer is the top seller of Chromebooks worldwide, and with systems like the C933T-P8SM, it's easy to see why. The C933T doesn't skimp on performance, screen quality or battery life. In fact, at $390, it is the value leader in Chromebooks today.
At 12.8 x 9.1 x 0.8-inches, the C933T is rather large for a 14-inch Chromebook. Still, the C933T easily slipped into a student's backpack and only weighs 3 pounds, making it a few ounces heavier than the Asus Chromebook C423NA and significantly lighter than the HP Chromebook x360 14C.
The C933T's 14-inch, 1080p display is very bright with the ability to pump out 255 nits. It's touch-sensitive but doesn't come with a stylus for sketching, doodling and handwriting notes; a generic dome stylus worked fine instead. It also has strong performance, outpacing many rivals on our synthetic benchmarks.
While it has a retail price of $430, you can find it at a more reasonable $390, making Acer's Chromebook C933T-P8SM the Goldilocks Chromebook for the 2021 academic year. It's right in the middle in terms of performance, connection possibilities and weight, and able to help any aspiring student. It is our choice for the best Chromebook value today.
See our full Acer Chromebook C933T review.
Our favorite convertible Chromebook just got even better. With a larger display, longer battery life and stronger performance, the new Asus Chromebook Flip C434 (reviewed at $569) is a big improvement over its excellent predecessor, the Chromebook Flip C302CA. Furthermore, the Chromebook Flip C434 has a sleek aluminum chassis and its 14-inch panel is both vivid and bright.
These welcome changes have produced one of the best Chromebooks we've ever tested. Not only that, but the Chromebook Flip C434 is also easily one of the best laptops available at this price range -- Chromebook or otherwise.
See our full Asus Chromebook Flip C434 review.
Size matters and the Asus Chromebook 423NA is among the smallest, lightest and least expensive Chromebooks with a 14-inch screen you can get. However, it has a few downsides, like its dim screen, insufficient configuration and low-performance potential.
At 12.6 x 8.9 x 0.7-inches and 2.7-pounds, the C423NA is a little smaller and lighter than the C933T system, but at least half a pound lighter than the x360 14C. It's a system that can travel easily from living room to den or home to school – and back.
Compared to its competitors, the 14-inch non-touchscreen makes some compromises such as a 1366 x 720 resolution instead of full HD. However, you can upgrade the panel to 1080p for an additional $40 (we recommend you do so).
Under its silver and black plastic skin, the C423NA has a Pentium N3350 processor with 4GB of RAM. Off the shelf, the C423NA's 32GB of storage space will only do if most of the accumulated notes, essays and homework assignments are stored in the cloud. You can expand its capacity with a micro SD card that can add up to 512GB of space. Able to run for 10 hours and 55 minutes of playing YouTube videos, it flew by the Chromebook Plus's 7:35 but couldn't match the Pixelbook Go's 13:05.
Inexpensive to a fault, the $270 Asus C4232NA may be small and light enough for children to carry around the house or to and from school, but it skimps on a few things. It's for buyers who are focused on price alone.
See our full Asus Chromebook C423NA review.
Small and lightweight enough for a first-grader to use at school or on the dining room table, the Pixelbook Go has the power, battery life and display to satisfy a college student or teacher. In fact, the only thing standing in the way of it becoming the most popular Chromebook on the market is its price tag that is double that of other competent systems.
The Pixelbook Go is easily one of the best Chromebooks you can buy. Google's laptop is super slim and light at just 2 pounds, and it sports an easy-to-grip design. The extreme portability extends to this Chromebook's battery life, as it lasted a very impressive 11 hours and 29 minutes on our web-surfing battery test. Other highlights include a vibrant 13.3-inch display and solid performance from its Core m3 processor (Core i5 is available).
Top shelf all the way, the Pixelbook Go is almost too good, leading to its only major flaw: at $850 it's just too expensive for most students to afford. On the other hand, it will reward those who can get their hands on it with a small and lightweight system that is a good performer at school or home.
See our full Google Pixelbook Go review.
With all-day battery life and a comfortable, detachable design, the HP Chromebook x2 is everything is one of the best Chromebooks for business users. It's like a Microsoft Surface Pro that runs Chrome OS. The Chromebook x2 also offers a sharp, bright display, quality sound and a comfy keyboard for solid typing. The Core m3 processor isn't blazing, but it's plenty of oomph for working primarily in the cloud. Plus, HP includes the keyboard and pen in the price.
There is a lot to love about the Chromebook x2 but this unique tablet hybrid isn't exactly the most portable device, and the bezels around the display are pretty thick. Still, if you can look past those faults, we recommend this laptop without a moment's pause.
See our full HP Chromebook x2 review.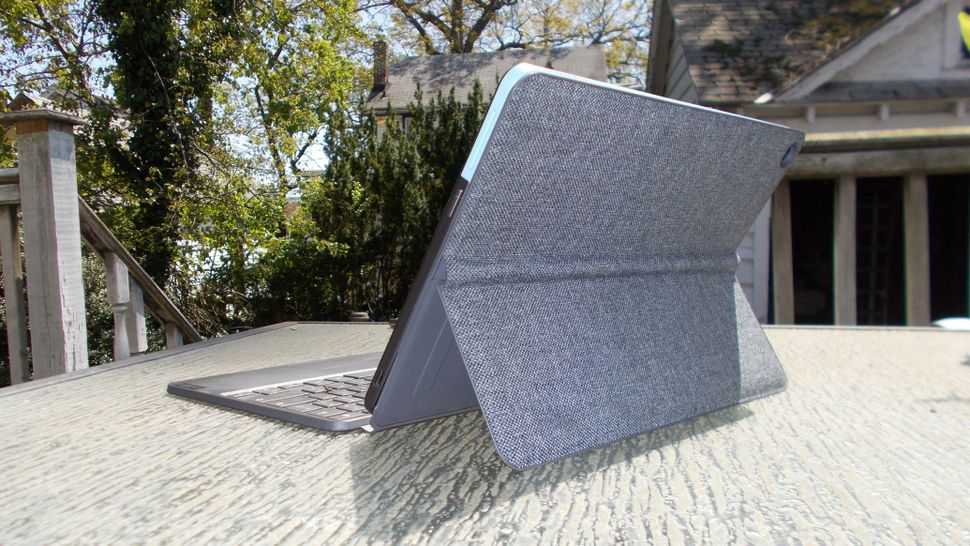 The Lenovo Chromebook Duet is one of the best Chromebooks because it is a low-priced 2-in-1 that is a tablet, but can also transform into a laptop with an accompanying twill-like kickstand cover and detachable keyboard.
The most spectacular feature of the Lenovo Chromebook Duet is its battery life -- you can get almost 13 hours of battery life on the Duet. Its display is colorful, so watching Netflix, Disney Plus+ and Amazon Prime Video on this Chromebook will be pleasant on the eyes.
It also has an ultraportable design. You can close it shut into a book-like form, and no one will ever know you're carrying a laptop -- they'll assume you're holding a notebook or a journal.
Read our full review of the Lenovo Chromebook Duet.
How we test Chromebooks
Chromebooks offer a full computing experience, often for a fraction the cost of a Windows or Mac. To separate the top performers from the also-rans, we gave each a thorough examination and exploration of its key features and abilities as well as made sure it would fit into a typical school backpack.
When we put the calipers and scales down, each Chromebook was put through an extensive workout to gauge its performance potential. To start, we used Primate Labs' Geekbench 5 benchmark software, which measures a system's performance potential with an array of single- and multiprocessor tests. We also ran the JetStream and WebXPRT 3 tests to show its online abilities.
Next up, we set each system to 65% screen brightness and started up a sequence of YouTube videos. When we unplugged the machine and timed how long it took to run the battery down. We also used the Laptop Mag battery test, which consists of continuous web surfing over Wi-Fi at 150 nits of brightness.
After that, we bumped the screen to 100% brightness and measured the display illumination with a Minolta LM-1 light meter. In addition to raw brightness we judged the image quality and richness. We also used a top-of-the-line Klein K10-A colorimeter. After setting the laptop to display a field of absolute white, we use Klein's ChromaSurf software to measure the screen's brightness in all four corners and the center, then average the results to get the final number.
For color testing, we conduct our color tests with DisplayCal, using an automated calibration procedure that returns the screen's Delta-E value, along with percentages representing how well it covers the older sRGB and newer DCI-P3 color gamuts.
Since these systems will be used in the classroom, cafeteria and at home, we added in a few ed-tech tests. In addition to setting up a Zoom classroom, we connected each system wirelessly to a Chromecast receiver and used the Desmos graphing calculator. We finished up by interacting with several of the University of Colorado's PhET graphics and computationally heavy science simulations.