WWDC 2023 Live blog: From MacBook Air 15 to AR/VR headset, the latest news
WWDC 2023 has a lot in store.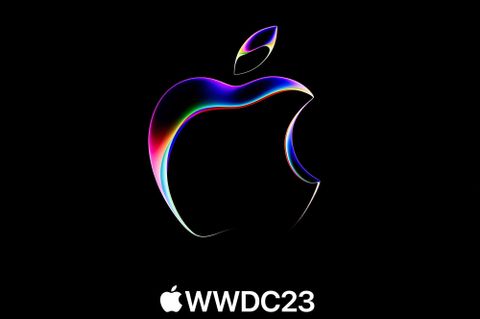 (Image: © Apple)
WWDC 2023, Apple's annual developer conference is almost here and the excitement is rising to a fever pitch. The conference kicks off on Monday, June 5 (at 10 a.m. PT (1 p.m. ET) with the opening keynote. The Laptop Mag team will be covering up-to-the-minute news from the keynote throughout the rest of the conference so be sure to bookmark this blog.
In the lead up to the event, rumors have been flying about some exciting products, such as the highly anticipated Apple AR/VR headset, which could set the course of both augmented and virtual reality. Then there's the MacBook Air, which is rumored to get bigger to the tune of 15 inches. And while the hardware is definitely compelling, we can't forget the software with expected news on the MacOS, iOS
and watchOS fronts.
It's an exciting time for Apple fans and the tech world at large.
Refresh
Here is everything we are expecting to see at the event:
Basically confirmed
Seemingly inevitable, but still rumored
The first of the big potential device announcements (literally) is the 15-inch MacBook Air. We're still not 100% sure whether this will feature the M2 or M3 chip.
And the hotly anticipated announcement of Apple's first AR/VR headset.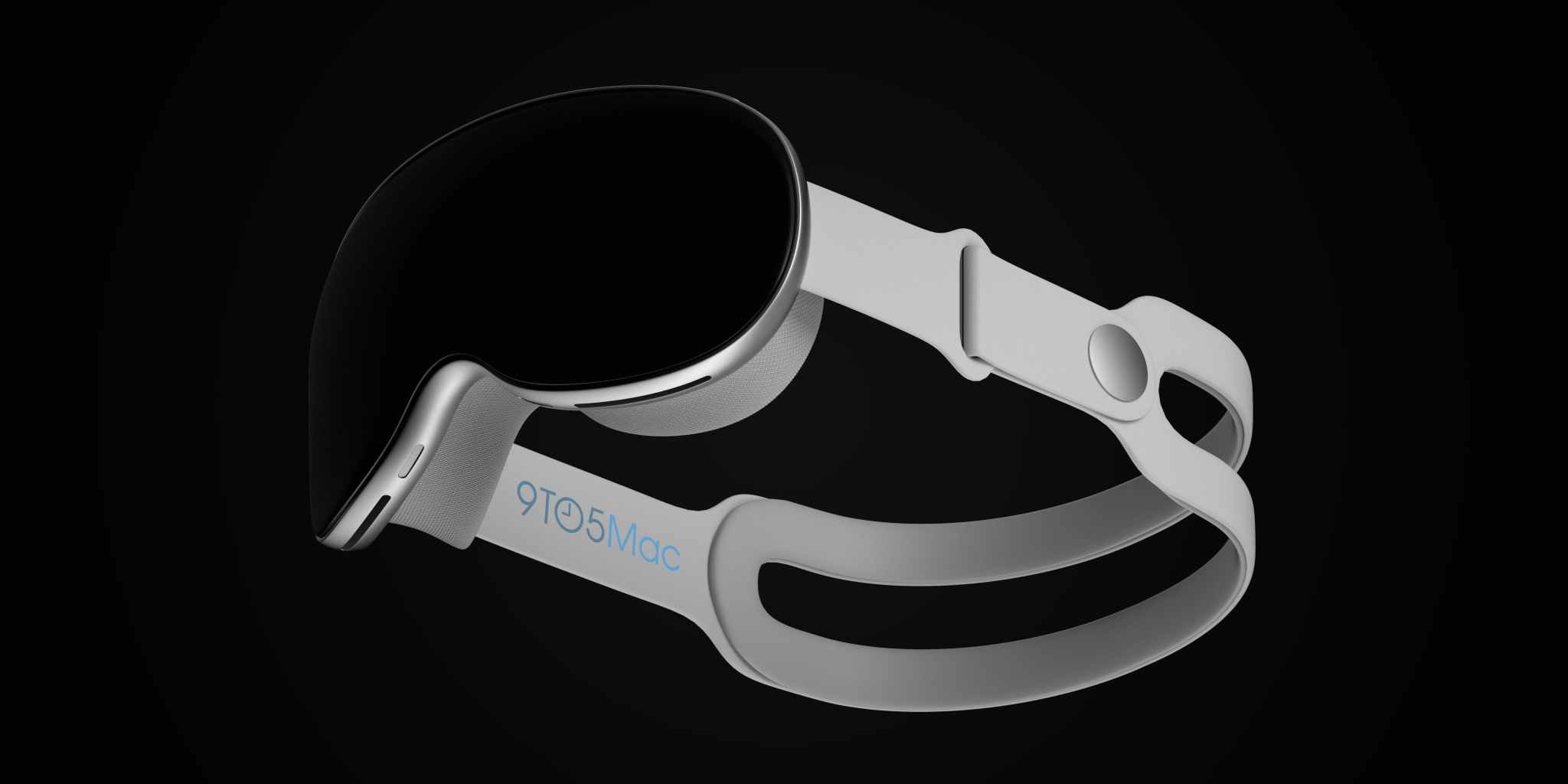 So, let's get into what will likely be the biggest news coming out of tomorrow's WWDC — the Apple VR headset. There has been a deluge of leaks and rumors about this device, which we'll break down here:
The working title of this headset seems to be Apple Reality Pro, and its set to share a lot of the Apple design mantra from leaked renders — including a digital crown, and a whole lot of glass and aluminum.
It could work directly with your Apple devices to provide the same Continuity feature you expect from all your Cupertino gadgets.
The OS (named xrOS) is going to bring a ton of existing iPadOS apps to a virtual space, with a UI that can be superimposed on top of your real environment — altered as such using the "reality dial."
The headset looks set to cost $3,000. That is a steep asking price to say the least!
The 15-inch MacBook Air is near...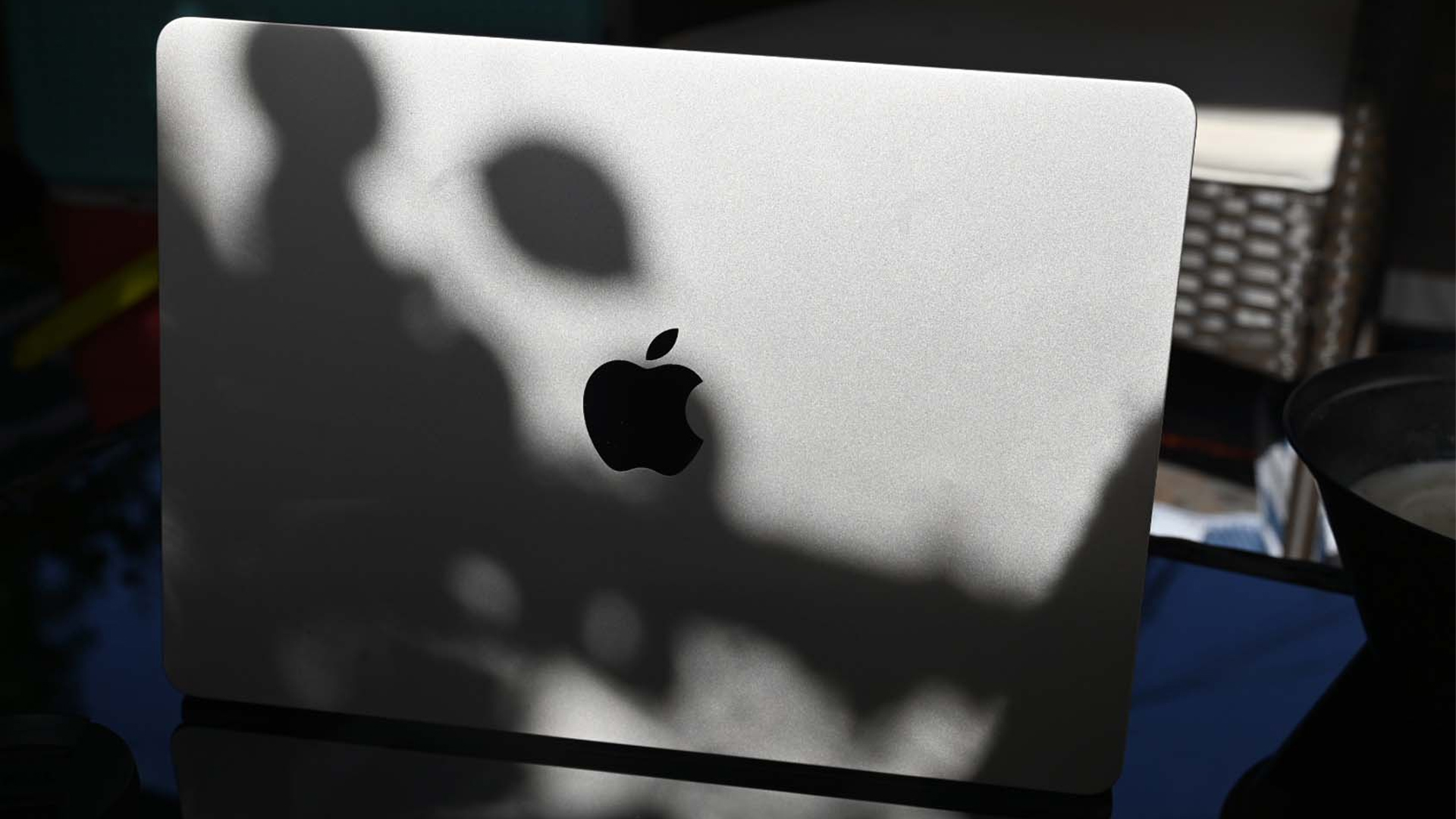 Another device we're expecting to see is the big screen MacBook Air — increasing that size to 15 inches. Here's what we've heard about it so far:
It could come with Apple's next generation M3 chip, but we've also heard it may not. Personally, I'd find it daft to launch a new laptop just a few months before announcing your next chipset. But we'll see!
In an interview with Tom's Guide, industry analyst Avi Greengart predicts the price will be in the $1,299 to $1,499 range.
Will Apple Glasses make an appearance?
While everyone is getting hyped for the Apple Reality Pro, some analysts are speculating that the Apple Glasses will make an appearance. No word on if they'll make an appearance at WWDC 2023, but here's the skinny on the teched-out spectacles.
Contrary to reports the Apple Glasses were dead in the water, Apple analyst Ming-Chi Kuo reports the company's augmented reality glasses could arrive in either 2026 or 2027.
Kuo mentions a new MetaLens technology that will replace traditional plastic lenses that could make an appearance on the Apple Glasses, sharing that "Metalens offers the advantages of lower cost and reduced height vs. existing plastic lenses."
Apple Glasses are drastically different from Apple Reality Pro as the former is designed to replace traditional eyeglasses in favor of a more futuristic tool that will place an overlay on the glasses based on the wearer's surroundings.
It's WWDC day!
It's #WWDC23 time! You know what to do... (hint: ❤️ this tweet) pic.twitter.com/svNkQt1GQJJune 5, 2023
It's Monday. You know what that means. WWDC is a few hours away, and Apple has got the custom like animation on any tweets that mention #WWDC23!
We could see No Man's Sky on Apple's VR headset
So we basically know a VR headset is set to be announced by Apple today. But beyond the apps and xrOS, what games will you be playing on it?
Well one that is being teased by the creator is No Man's Sky, as Sean Murray has been tweeting Apples on the run up to WWDC. Now, this could just be an announcement of the game coming to MacBook and iOS. However, given it's been playable on VR for a while now, it's not entirely out of the question to see it get a big ovation on Apple Reality Pro.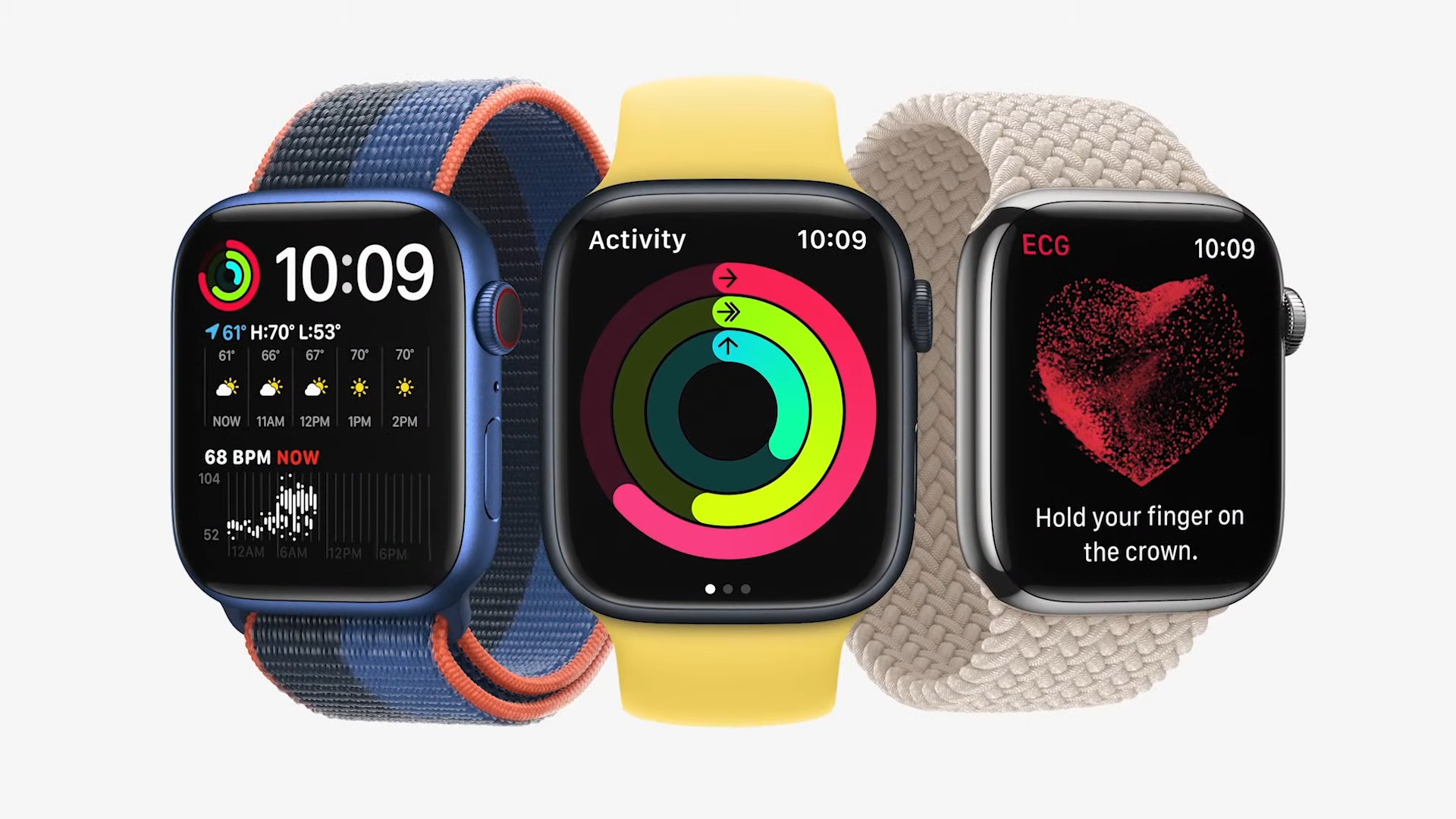 Big changes coming to Apple watchOS 10?
Apple's wearable wonder the Apple Watch could get some much-needed attention during today's show, with Bloomberg's Mark Gurman believing that the smartwatch is set for a "fairly extensive upgrade."
Small and subtle updates have been the smartwatch's bread-and-butter for some time, but we could be seeing something entirely different from watchOS's next major milestone unveiling today.
Don't expect too much on the hardware front though, Gurman also believes that much of the changes coming to the Apple watch will be on the software side of things. However, the future looks bright for the wearable as recent Apple patents have suggested that the Cupertino-brand is working on strap-based health sensors and a built-in camera.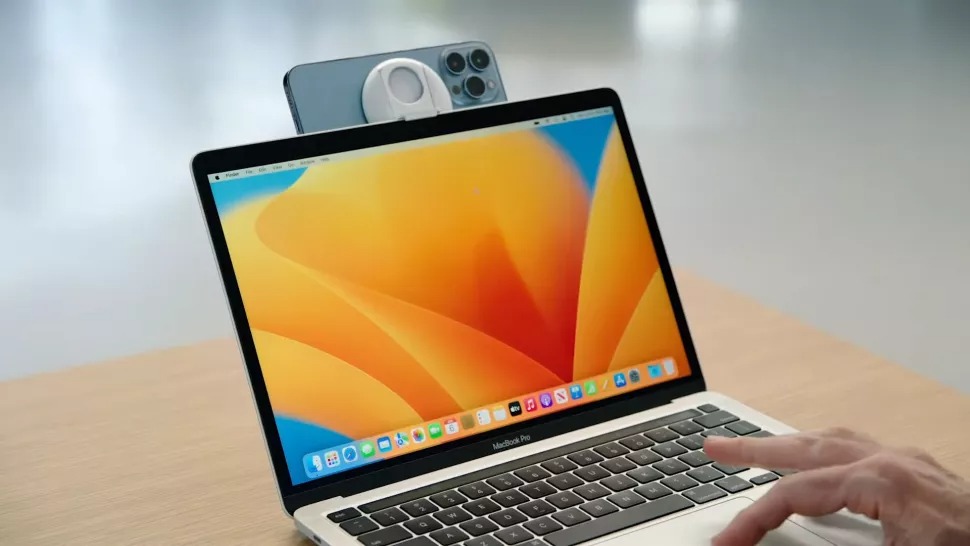 Our first look at MacOS 14!
MacOS Ventura was announced at last year's WWDC, and we are set to get our first look (and potential hands-on demonstration) of MacOS 14 today. Are we set for a maintenance update or a more extensive upgrade? Time will tell!
However, Bloomberg's Mark Gurman did note during a recent appearance on "The MacRumors Show" that he believes Apple's latest OS release won't quite as "groundbreaking" as many would hope.
Instead, Apple are likely to follow up on it's push to promote further synergy across its devices. Gurman said: "The dream scenario is that you own an Apple Watch, an iPhone, a MacBook, an iPad, an Apple headset, and all five of those devices are capable of doing the same things, just in different use cases and at different times of the day."
So while we might not see anything truly world-changing in terms of features, today's announcement could still be impressive stuff for users of the wider Apple ecosystem.
Welcome to the family xrOS!
With all the talk of OS updates heading our way with today's annual WWDC, we'd be remiss not to highlight the likely debut of Apple's newest operating system specifically designed for the Apple AR/VR headset — xrOS!
Both insider sources at Apple and a recently surfaced New Zealand Intellectual Property Office trademark application confirmed the name of Apple's new OS — something that the company went to great (yet familiar) lengths to keep hush-hush.
There's not a great deal we know about how Apple's new OS differentiates itself from others (aside from its obvious requirement for handling hand/gesture inputs relating to the AR/VR headset,) however we have heard rumors about what to expect, and we do have an idea about what kind of apps may feature!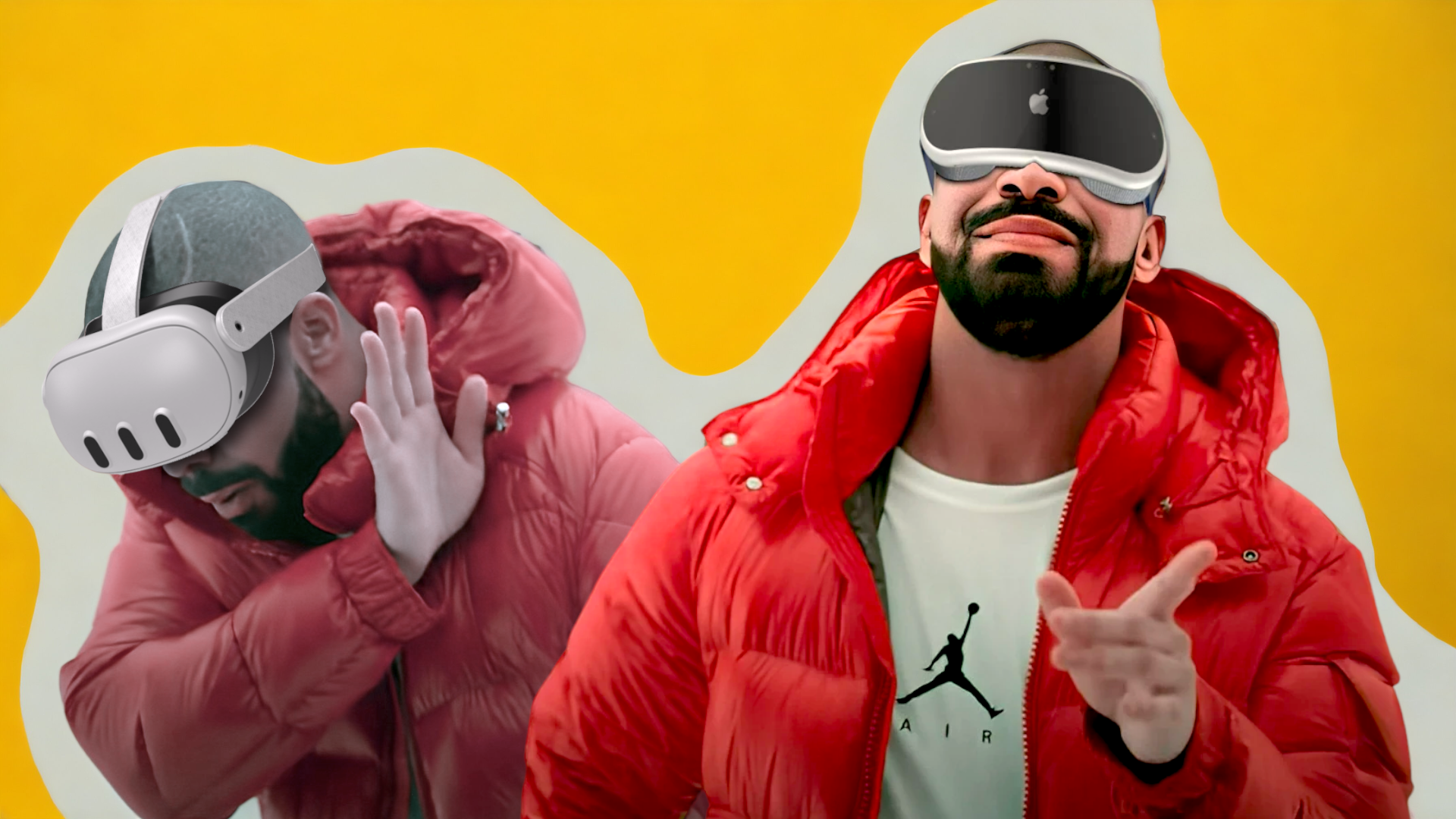 Headset hype is reaching a feVR pitch!
Excited about the forthcoming announcement of the Apple AR/VR headset? Not sold on the device that could define Tim Cook's legacy as CEO? Puzzled and bemused by Apple's all-in approach to augmented and virtual reality? Dismayed by the purported premium price tag it's paired with?
You're not alone! Apple's AR/VR headset has caused a great many number of us here at Laptop Mag to cycle through a range of emotions; from gleefully excited, to downright anxious. With a good few hours left to go, why not spend that time catching up on some of our ongoing thoughts about the headset and the current state of VR: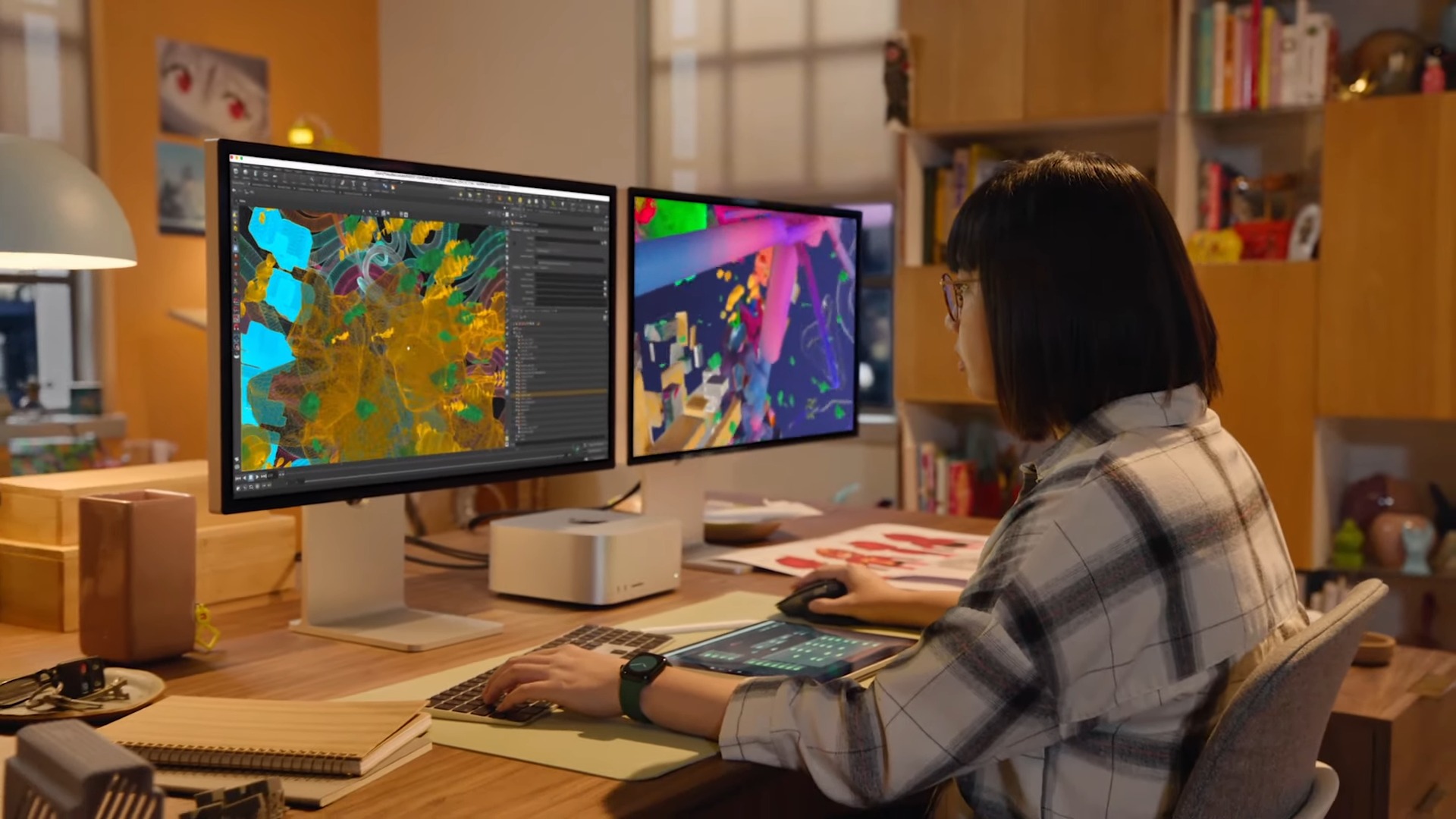 M2 Ultra?
While most sources are indicating that the M3 won't be announced at WWDC 2023 today, we may still be getting some updated chips from Apple. No, not in the MacBook Air 15-inch, but Apple's desktops may get some love. A Bloomberg report indicated that an M2 Ultra and a pair of new M2 Max chips could arrive at WWDC inside an updated Mac Studio and perhaps updated iMacs.
Just 2 hours to go!
We're getting ready to head over to the event soon, but we're keeping our eyes peeled for any last minute leaks ahead of the keynote.
Tim Cook is similarly excited for things to kick off today, which is understandable as if the Apple AR/VR headset launch happens this could mark one of the defining moments of his era at Apple.
WWDC is always one of my favorite moments of the year — and this one is going to be our best ever! Tune in for our special event at 10 a.m. PT pic.twitter.com/SmkLT3VXldJune 5, 2023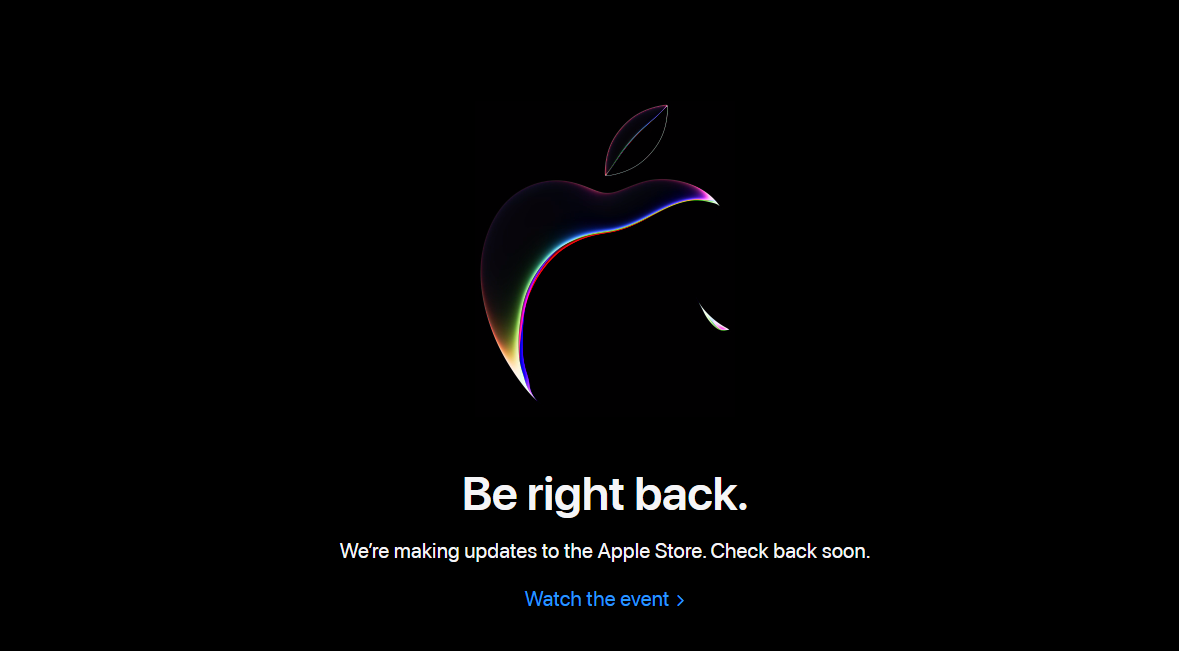 Apple Store is down
Well in support for new hardware coming at the event the Apple Store is now down with the keynote for WWDC 2023 just over an hour away.
預測更新:1. Apple AR/MR頭戴裝置的大量出貨時間為4Q23底或2024年初 (vs. 先前預期的3Q23)。2. 2023年的出貨量可能將低於市場預期。不過,對投資人而言,現在的觀察重點已非出貨量,而是新產品發布能否說服人Apple的AR/MR頭戴裝置是下一個消費電子的明星產品。--Forecast updates:1. Mass…June 5, 2023
While the Apple AR/VR headset is still expected to be revealed during the keynote in just over 30 minutes, the most recent rumor from Apple analyst Ming-Chi Kuo is that "mass shipments" of the headset won't be coming until the end of the year or early next year.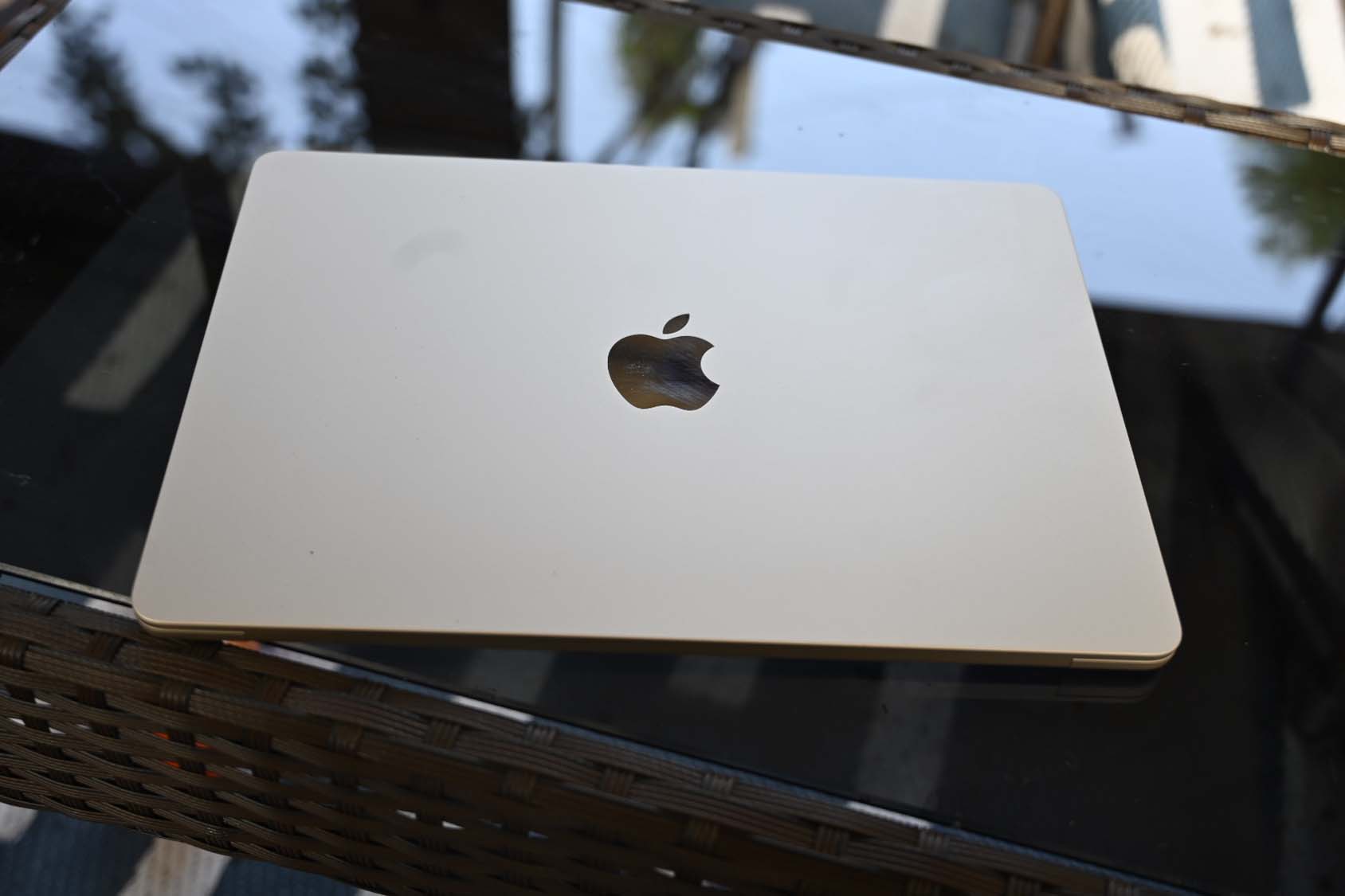 The mere prospect of a larger MacBook Air M2 shouldn't have us this excited, but not having to pay over $2,500 to have a MacBook with a screen over 13-inches is a thrilling notion. That extra space also could set it up to have otherworldly battery life if Apple uses it wisely.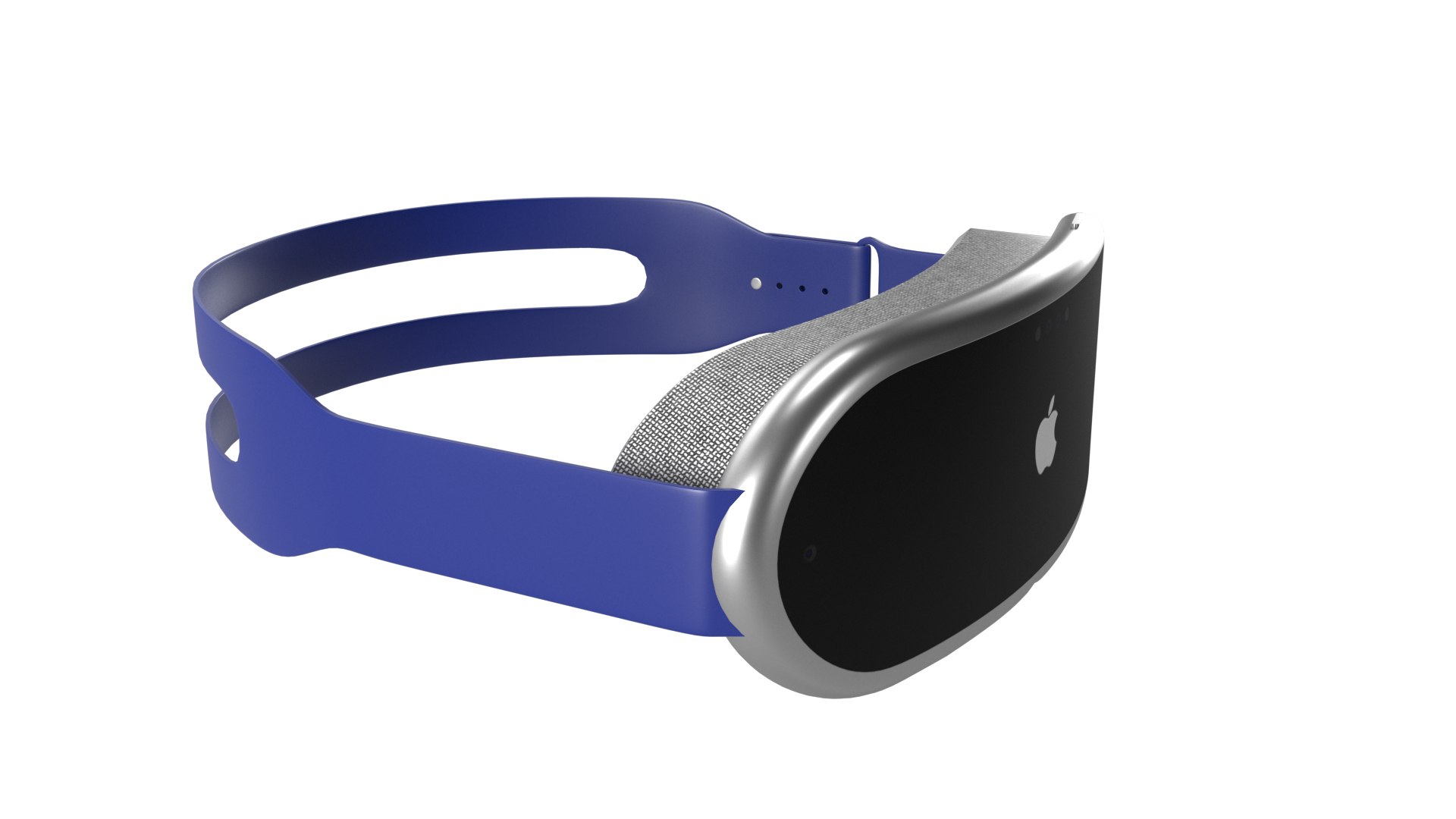 If the Apple AR/VR headset really doesn't ship until early 2024, we will remind you of our earlier advice to wait for the second-generation Apple headsets that some believe could be here as early as 2025. Particularly given that one of them may be vastly cheaper than the first model.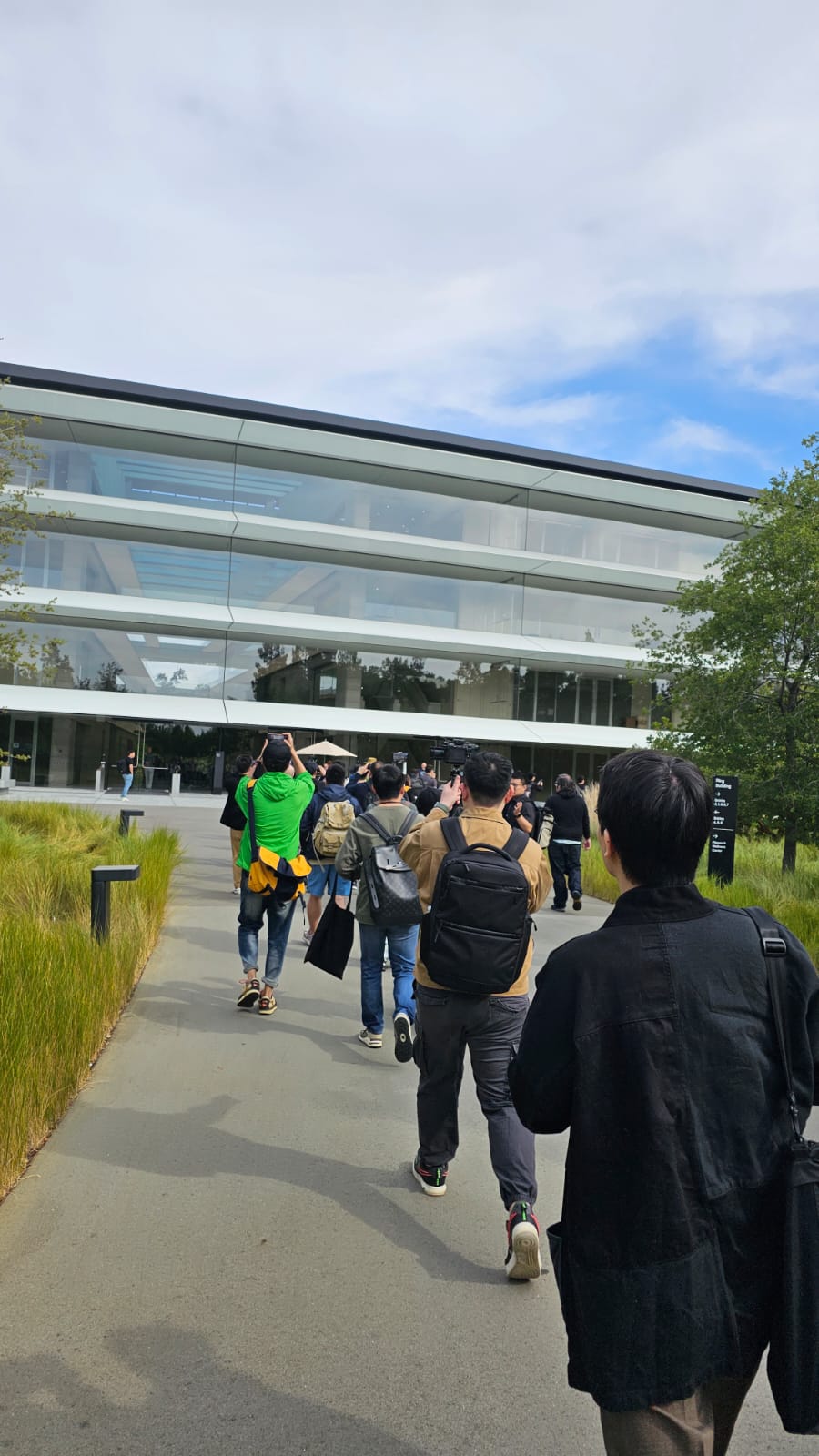 Our Editor-in-Chief, Sherri L. Smith is on her way into the auditorium for WWDC! Look out for a full hands-on of whatever Apple is set to announce from her real soon...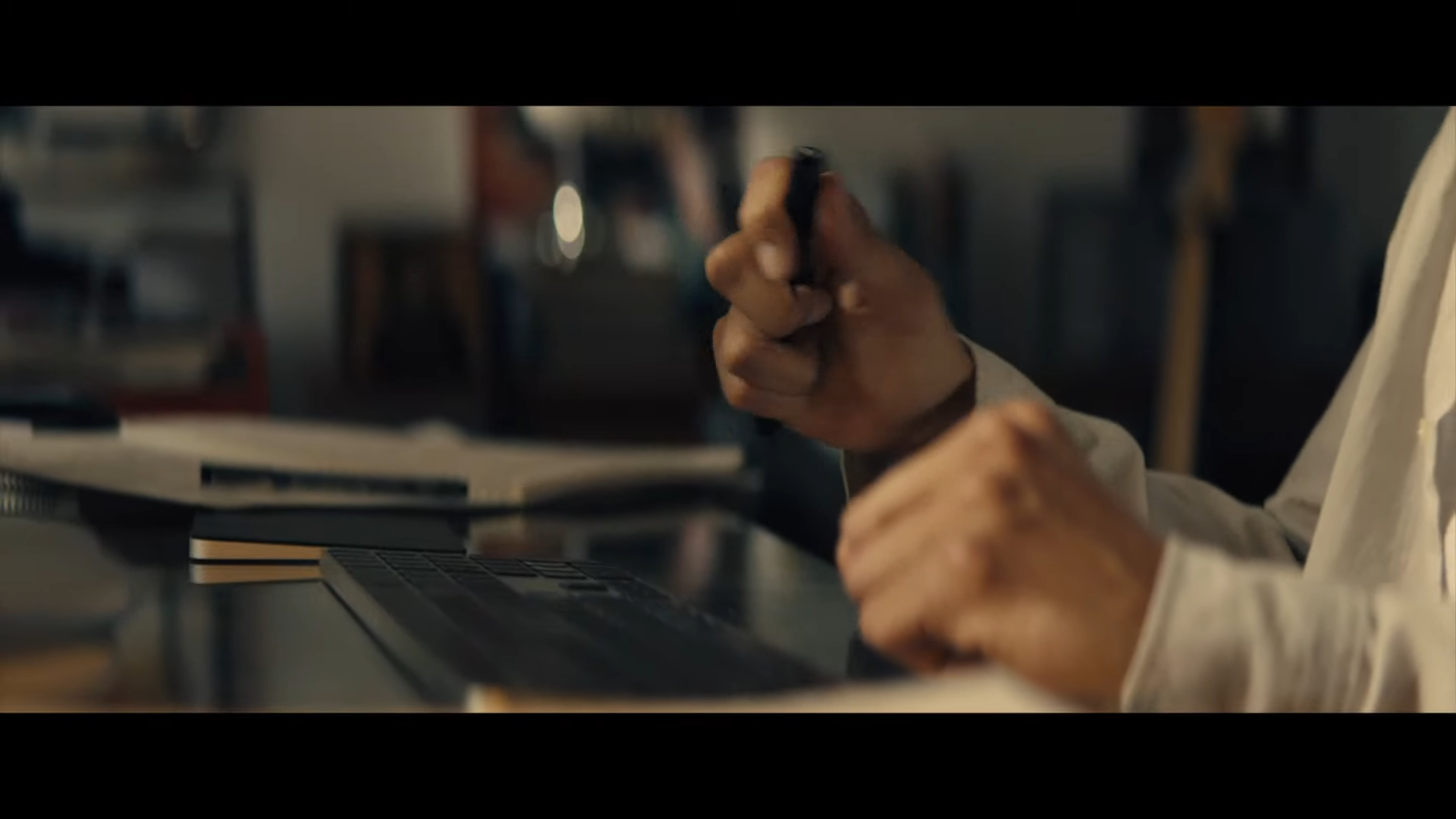 Here we go!
Straight in at the deep end then - MacBook Air 15-inch announced!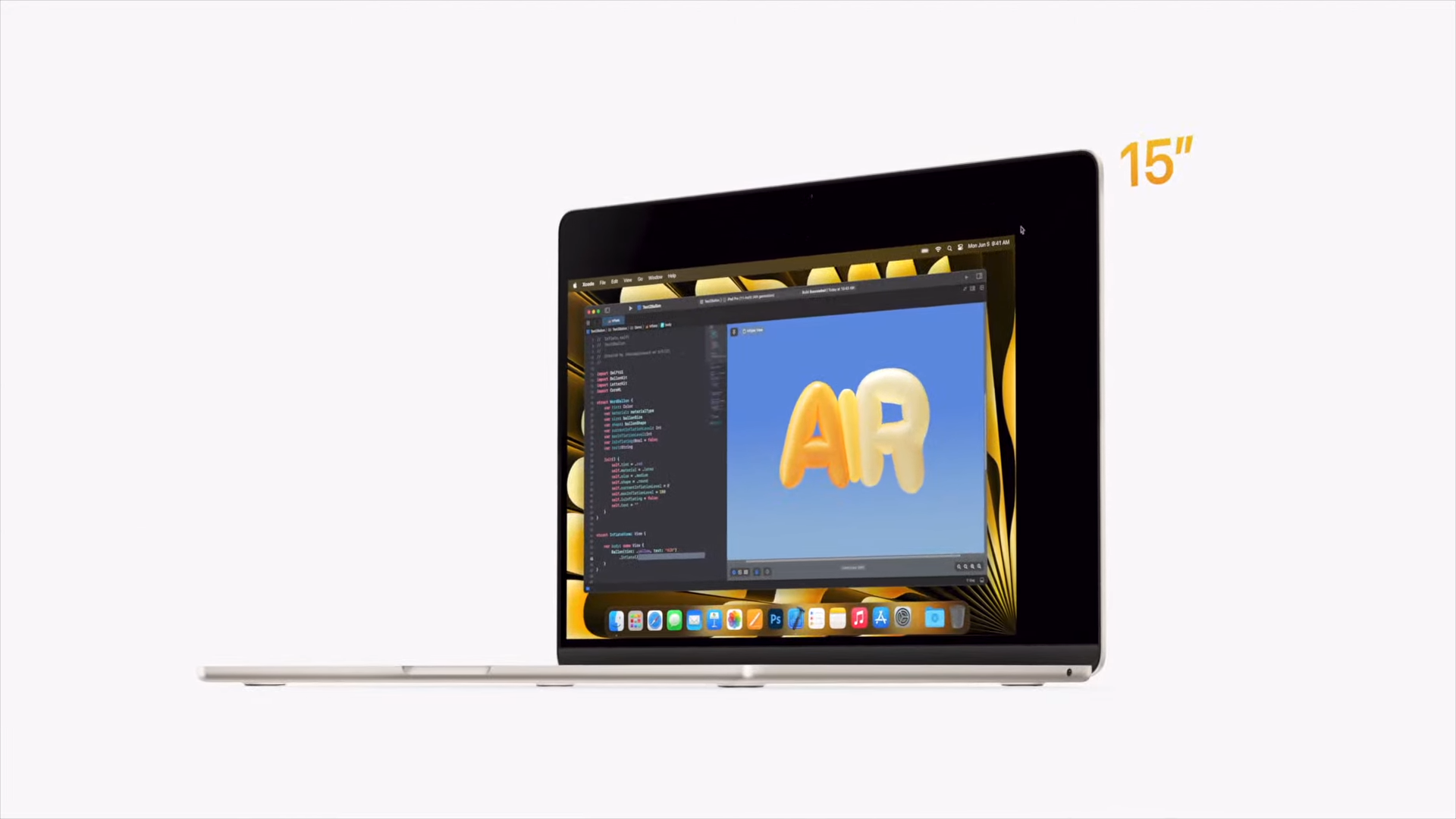 Apple's first announcement of WWDC is the highly anticipated 15-inch MacBook Air! Check out our full news story for the latest info. But to break it down. It's the M2 MacBook Air but with a 15-inch display.
You can pick one up for $1,299 — pre-orders start today and the full launch is next week.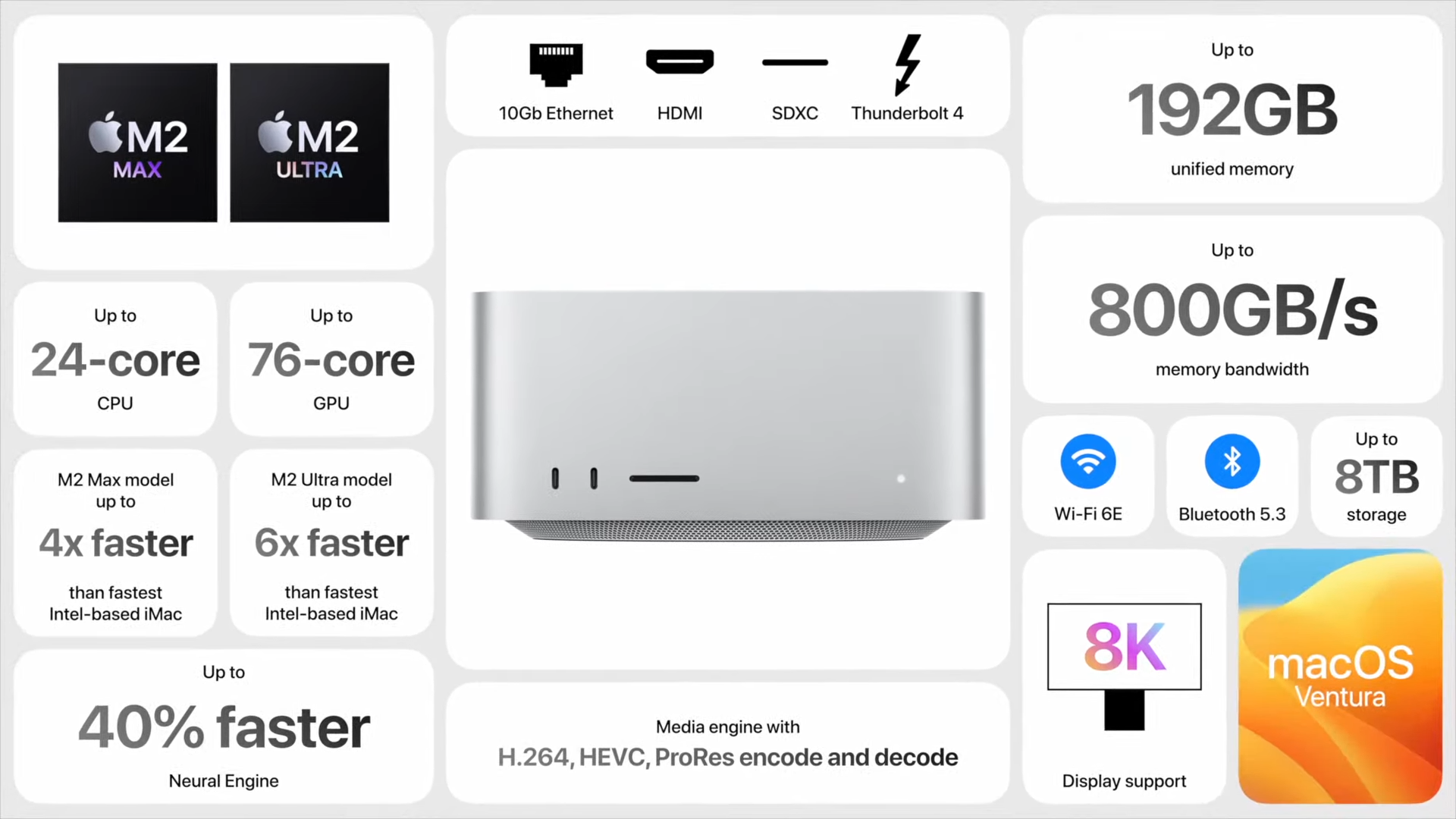 The Mac Studio has got an update to M2 chipsets, which ups the performance dramatically with up to 18 8K feeds! But then Apple decided to flip the script...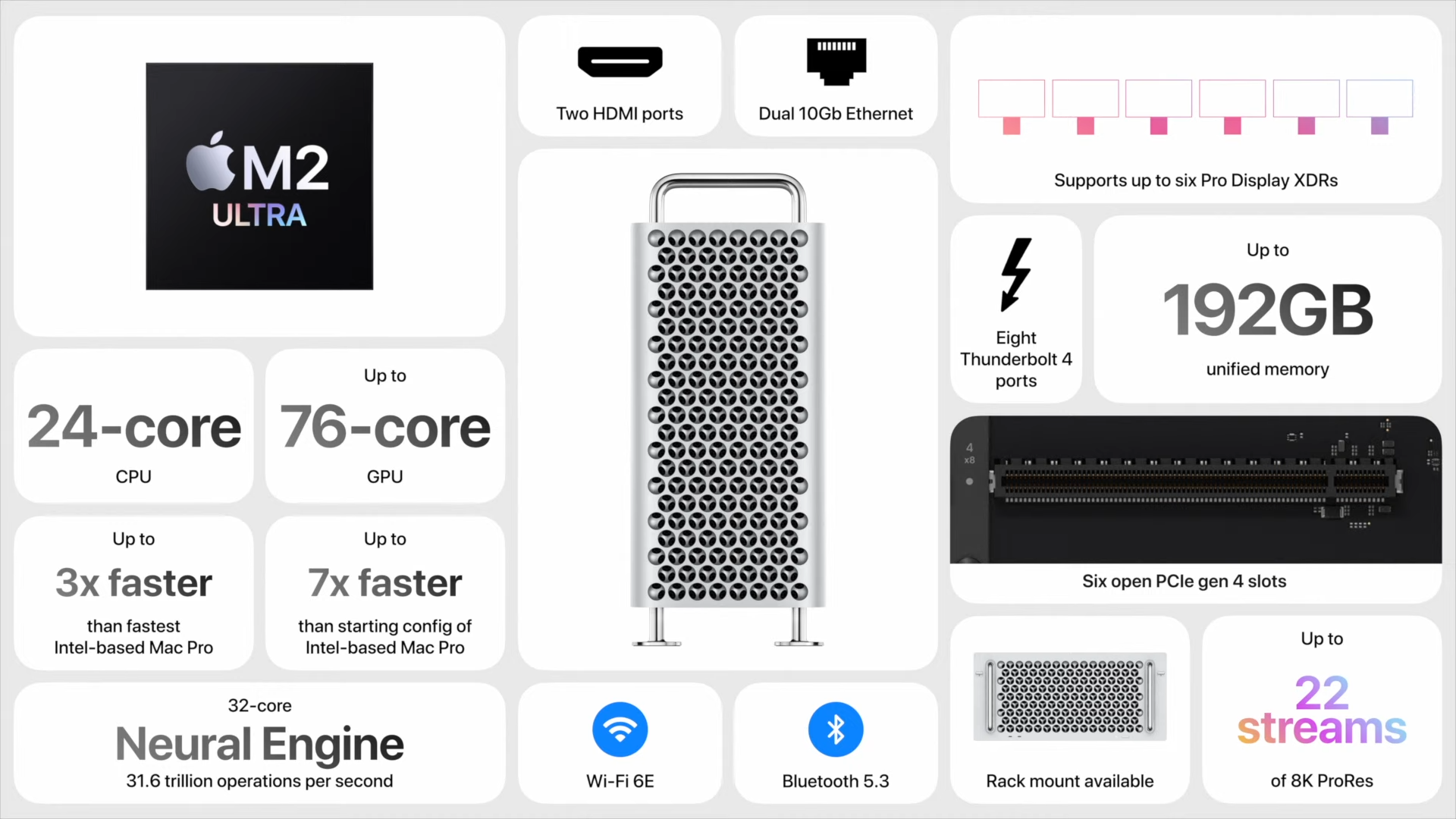 Blindsiding all of us watching along, Apple just randomly announced the Mac Pro, and it is a monster! Both the Mac Pro and Mac Studio is available to pre-order today, with a full launch next week.
Mac Studio still priced at $1,999
Mac Pro is available for $6,999
iOS 17 is here
Here we go! Craig Federighi is here to tell us all about iOS 17 - starting with a couple of fascinating updates to the phone app.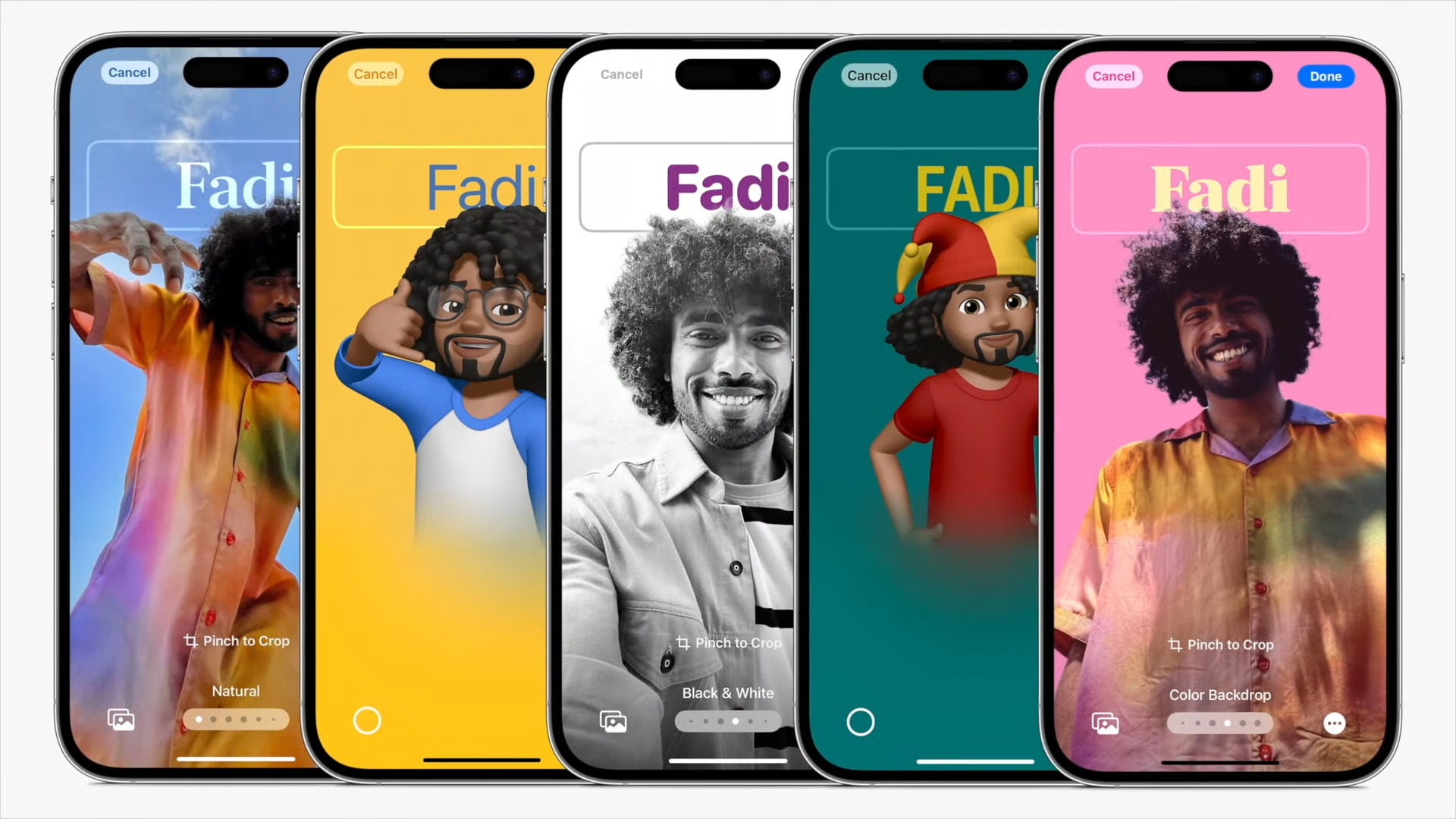 First, you are able to create your own caller poster, which will appear on phone calls or on third party VOIP apps via the app API.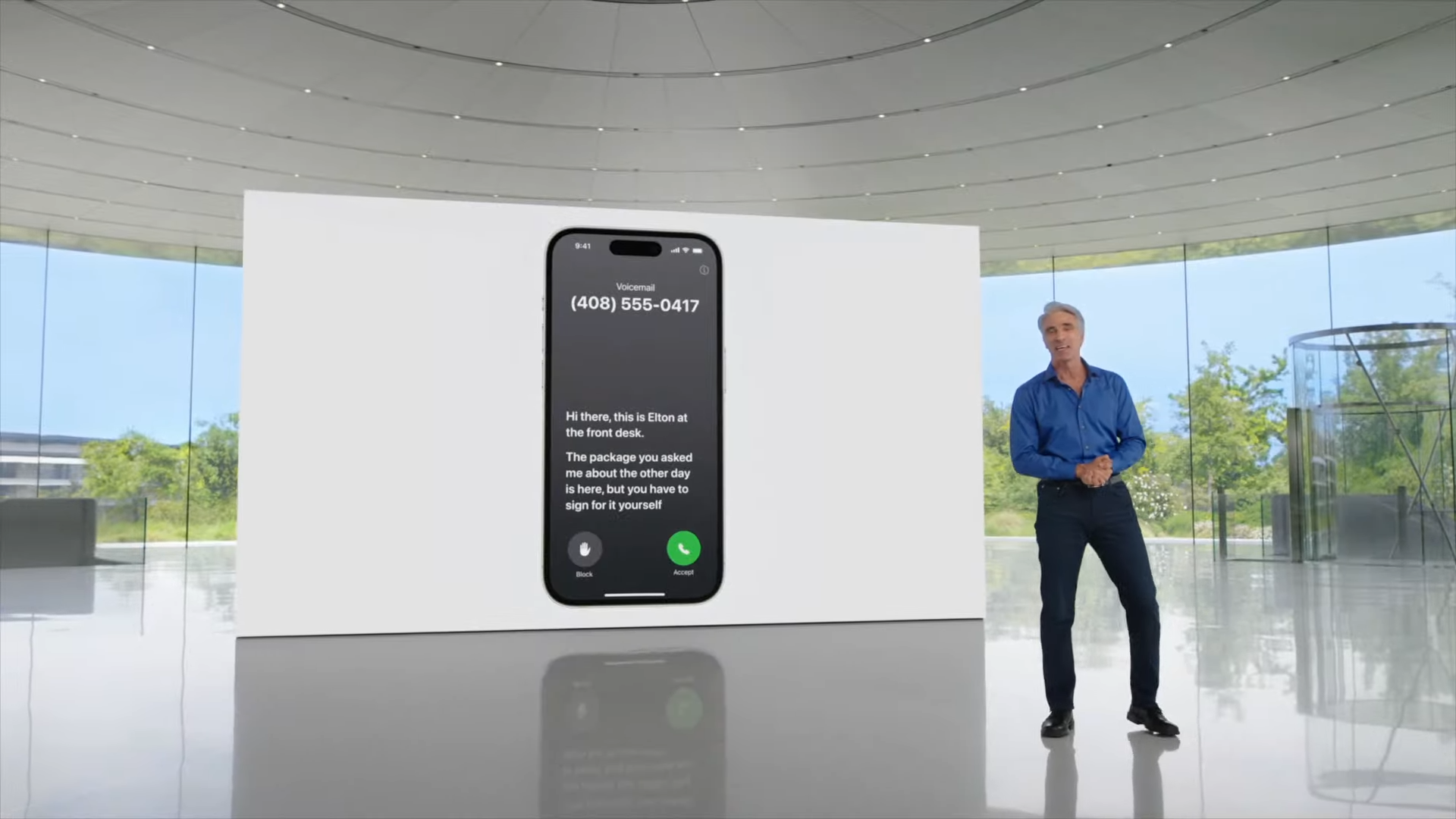 And probably my favorite announcement so far - live voicemail that transcripts someone's voicemail message in real time. You can choose to pick up or ignore during this time.
AirDrop is getting some huge updates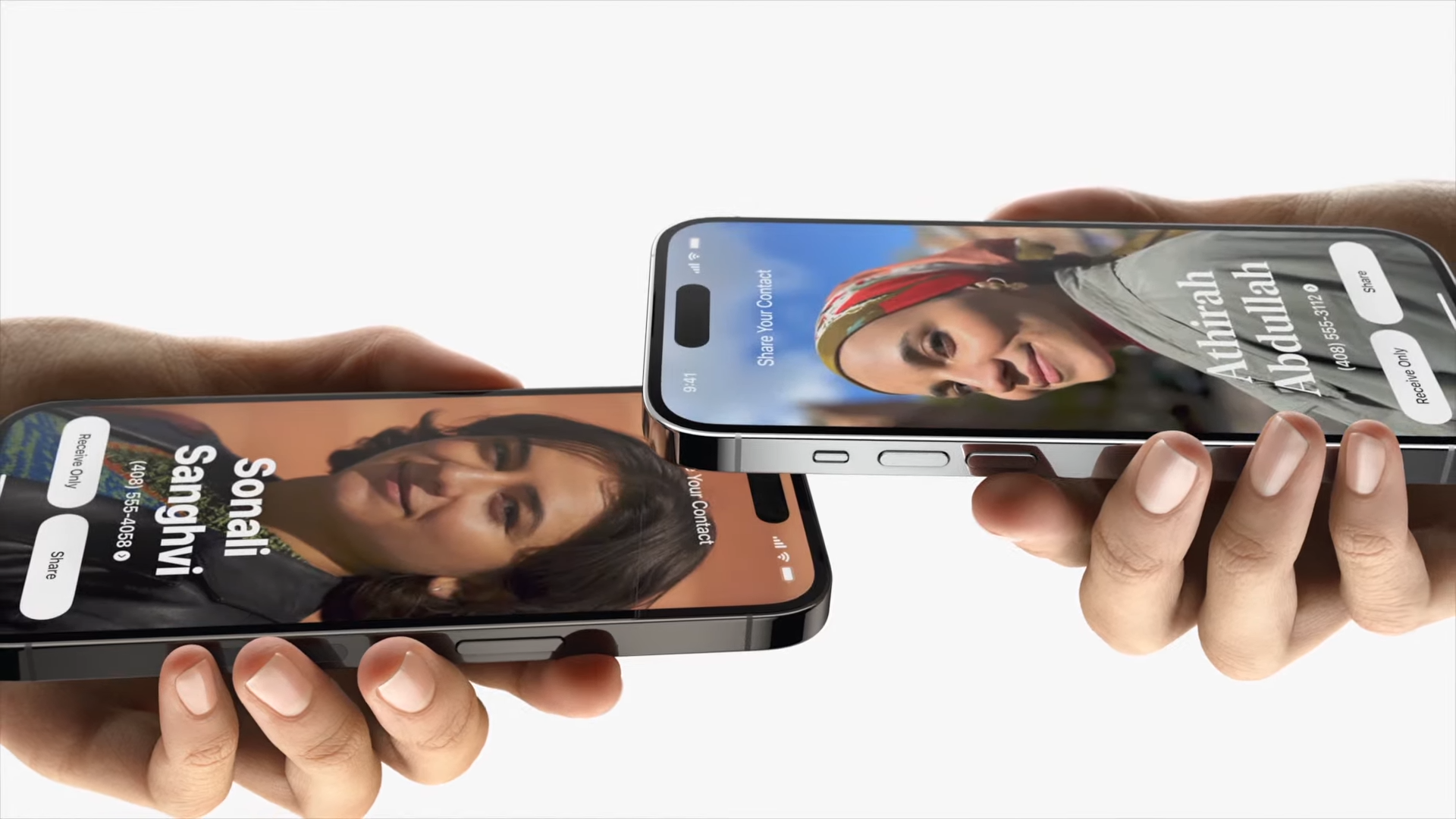 AirDrop is already one of the best ways to share content between devices seamlessly. Now, it's getting updated with new features including NameDrop, where you just need to bring two phones together to exchange contact information.
Not only that, but AirDrop transfers will not cancel when you are out of range, as the other device will send the remainder over the internet.
Apple's journalling app is here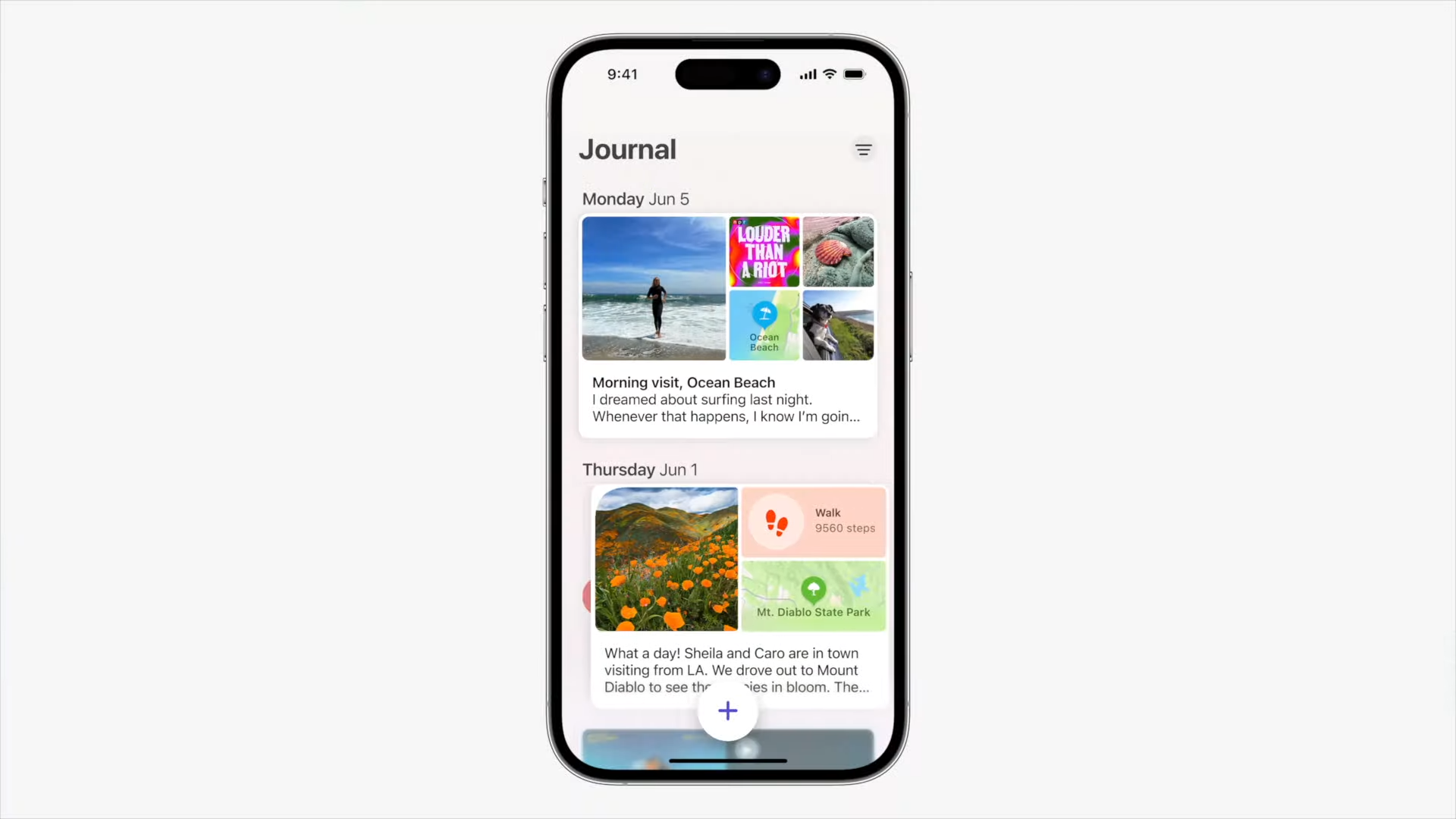 The deluge of iOS 17 information continues with a new journalling app. Rather than just being an updated version of the notes app, Apple has done some work on integrating some key parts of the user experience into it.
For example, you'll get a prompt to update your journal with any photos you've taken on the day, music you've listened to and exercises you've done - with questions like "how has this made you feel today?"
iPadOS 17 brings a slew of new features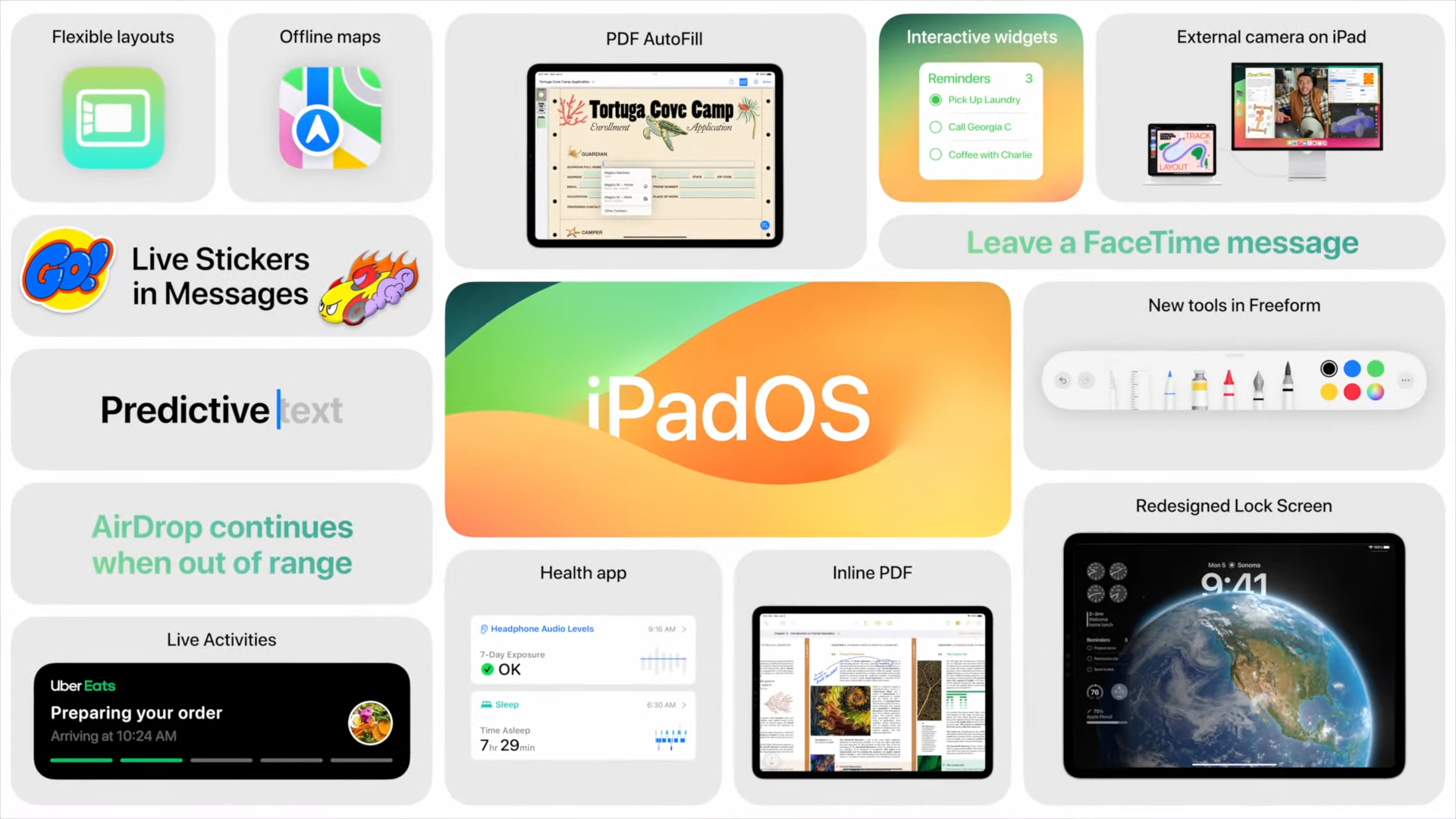 Craig Federighi just used the force to pull an iPad towards him (no, I'm not kidding) to tell us all about iPadOS 17. Here's what is coming to it
Interactive widgets
Customizable wallpapers
Widgets on the homescreen
Editable PDFs
macOS Sonoma doesn't get you drunk (sorry about that)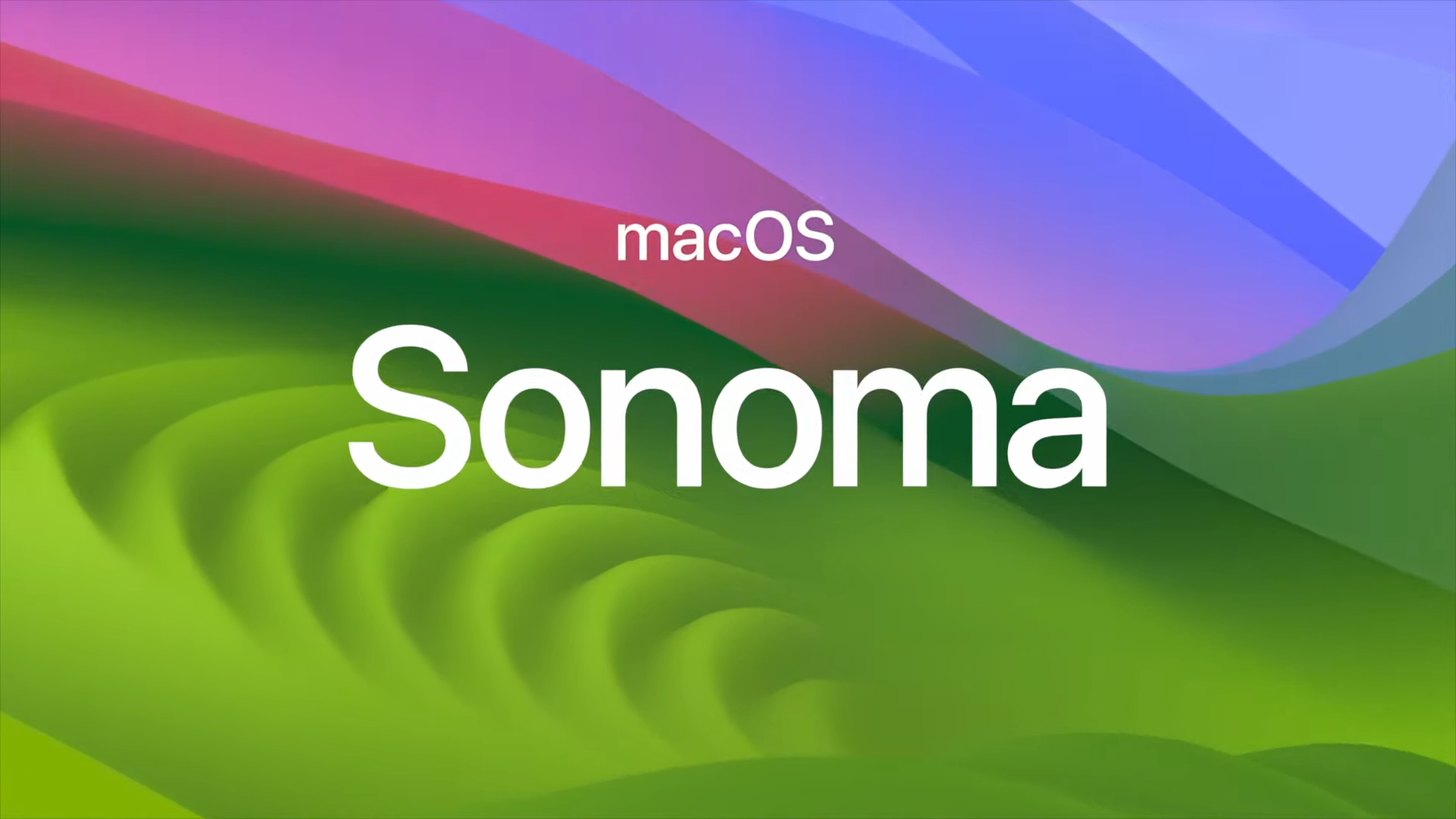 Craig has just confirmed the new version of macOS will be named after one of the nation's most popular wine regions — Sonoma.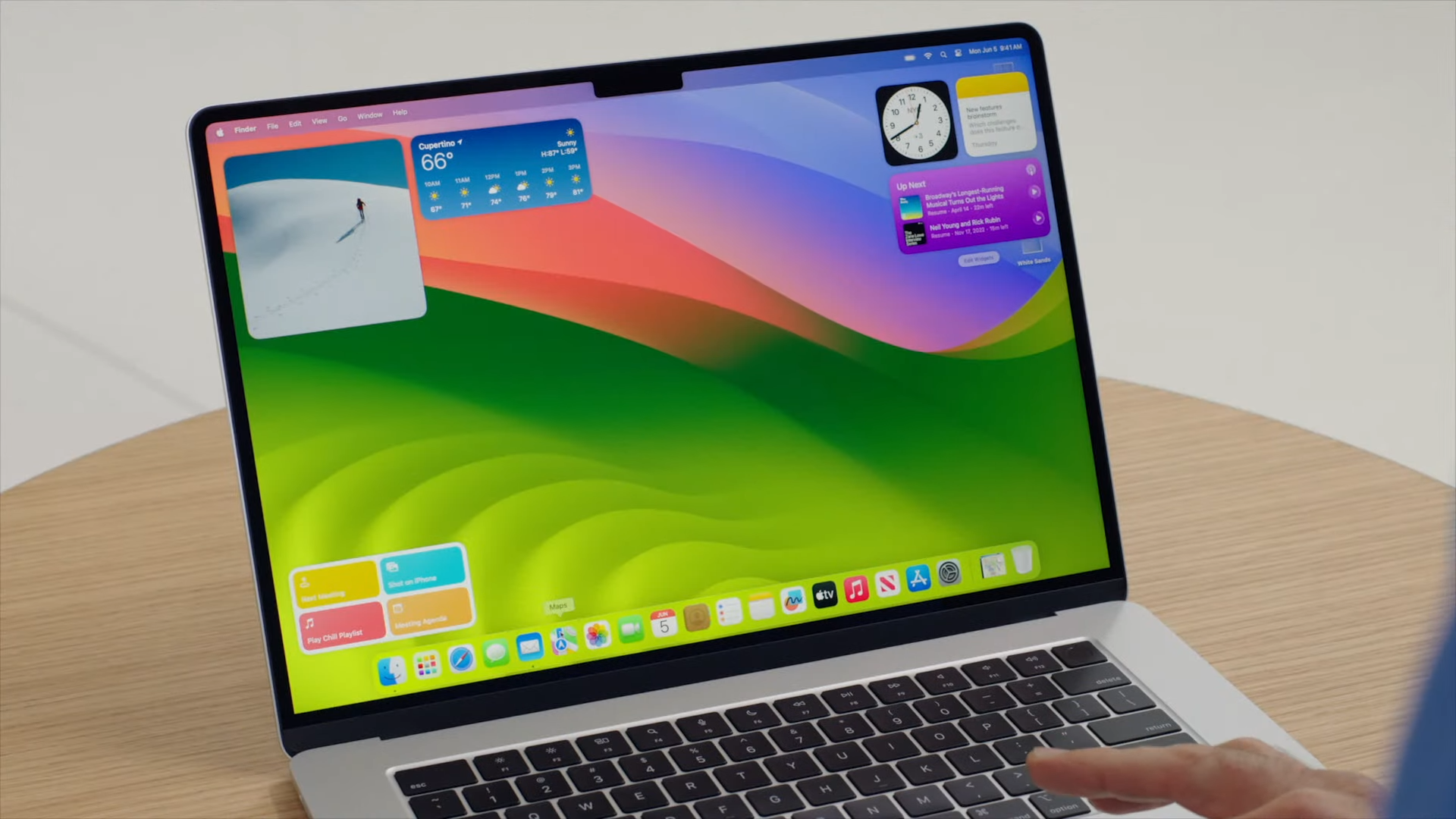 Interactive widgets are making the jump over to macOS Sonoma. They can be placed wherever you want them to go, as well as sent over from your other Apple devices via continuity.
Wait...was that Kojima at an Apple event!?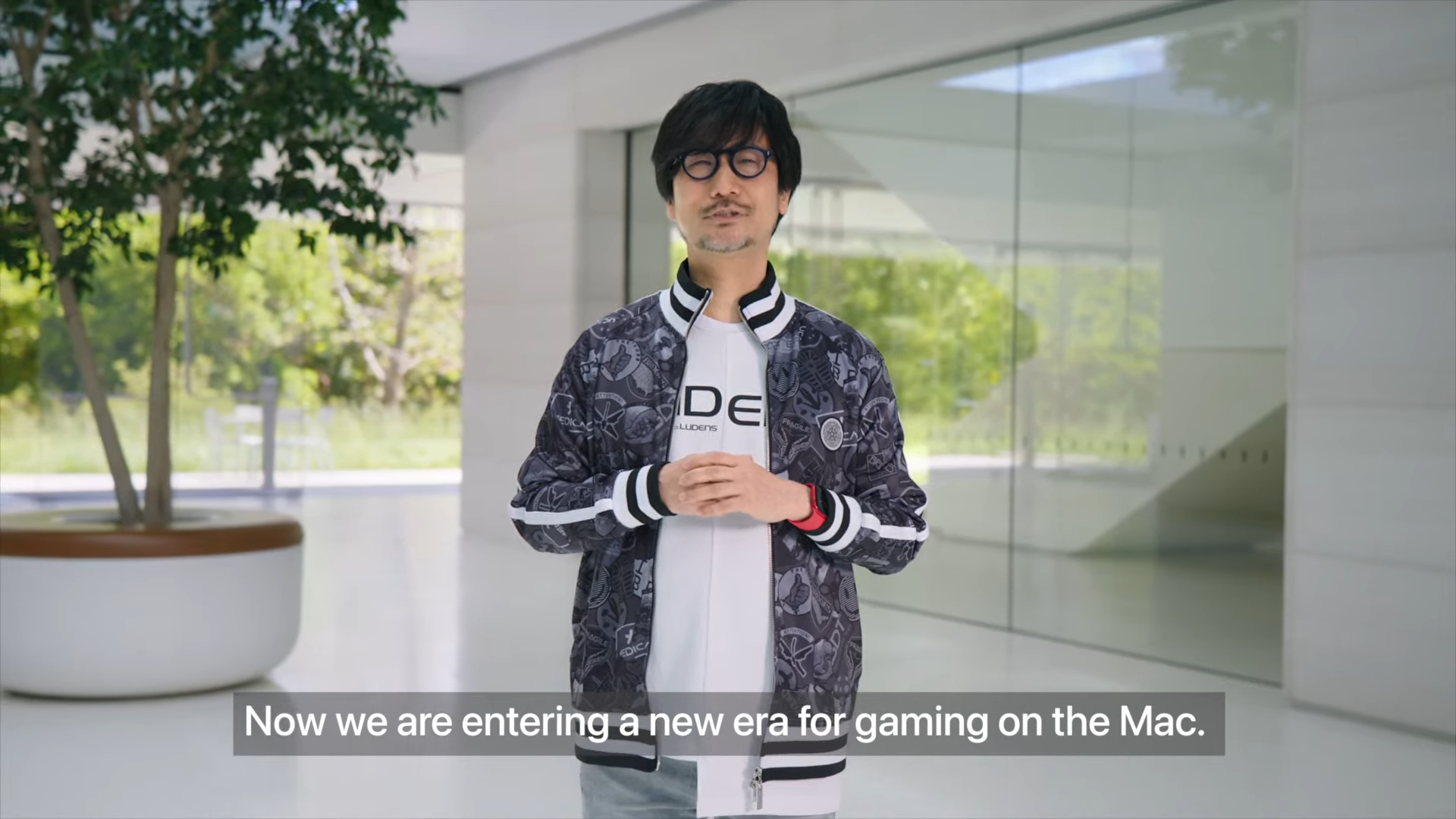 No, your eyes are not deceiving you. Hideo Kojima just showed up at the Apple Event! This is part of Apple trying to convince us that they do in fact care about gaming.
You may already know that I'm always the skeptic when it comes to this. It seems that every time Apple takes a step forward in gaming, like announcing Resident Evil Village, no other movement is made to support developers.
Now however, there are some more significant steps. In fact, Death Stranding coming to Mac is the more insignificant story here (sorry Hideo). There is a new Game Porting Toolkit coming to Metal 3, which means developers can transfer their games to Apple's development platforms a lot quicker and easier.
Craig Federighi just became everyone's embarrassing uncle...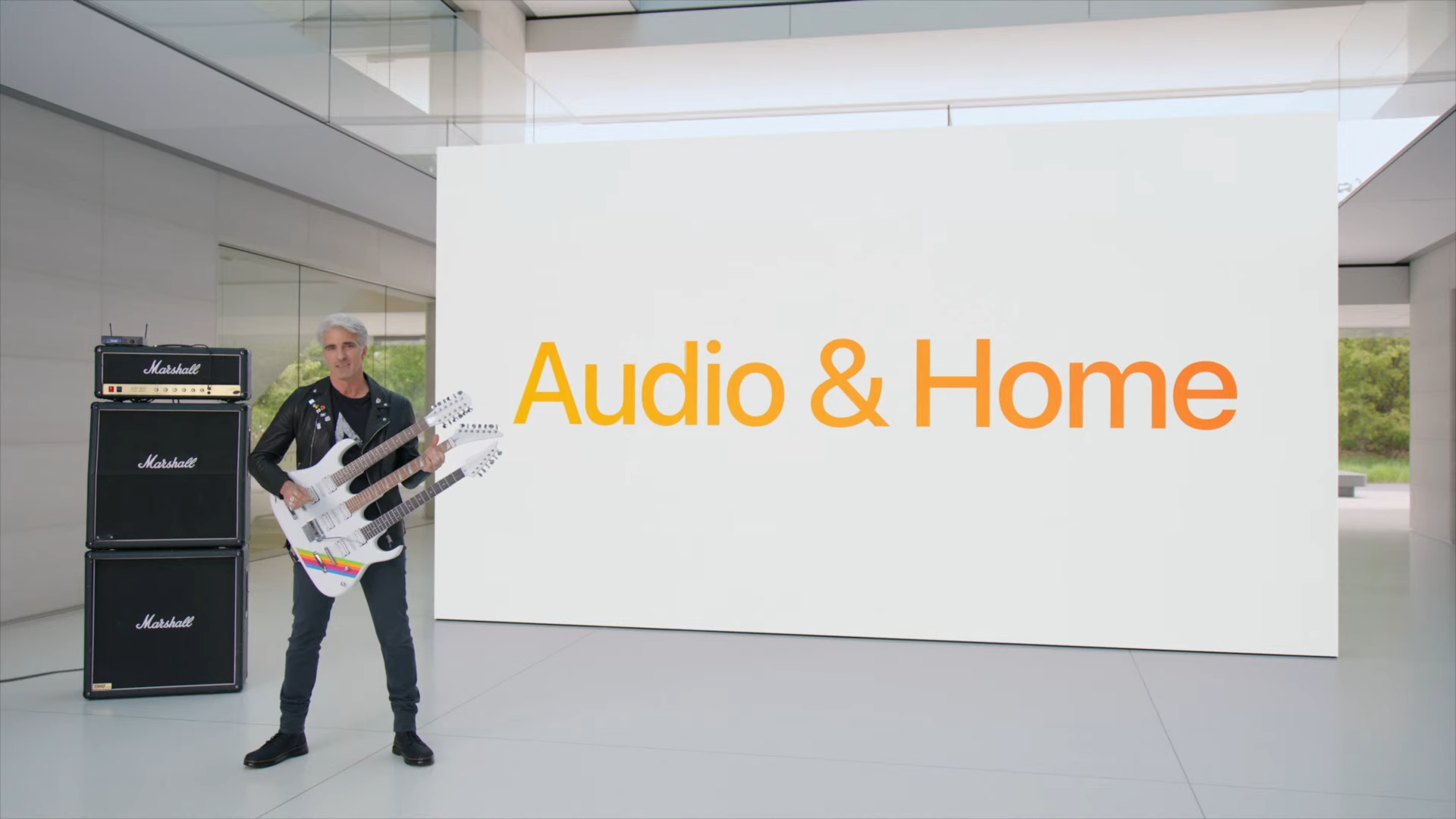 FaceTime (finally) comes to Apple TV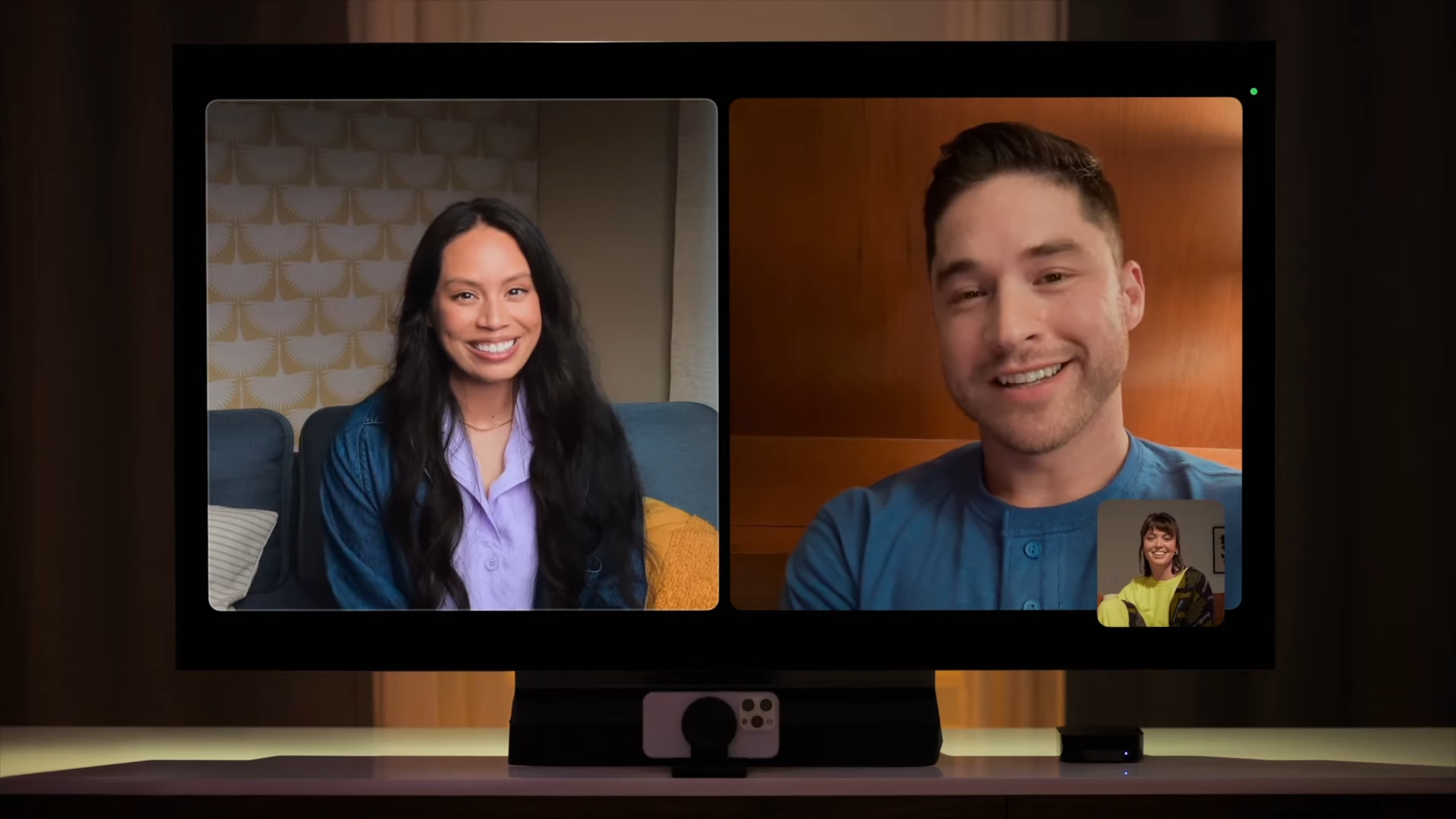 With the help of Continuity camera, FaceTime is coming to Apple TV. You can use hand gestures to control the call and send emoji reactions.
watchOS 10 is a huge ground-up redesign of the Apple Watch expereince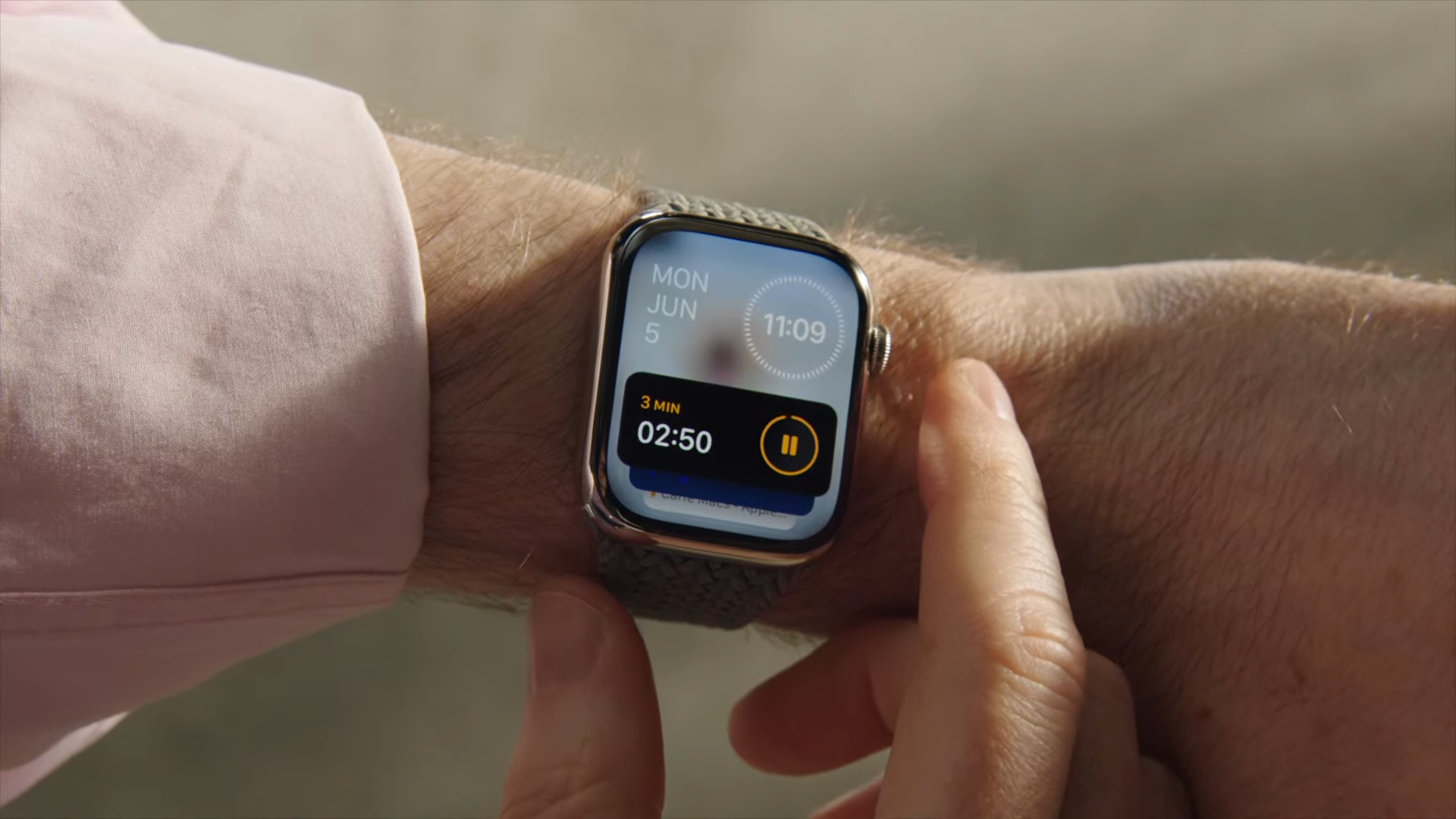 watchOS 10 is here and we're getting a full blown redesign of the Apple Watch UI. This includes significant changes to the look and feel of apps, such as moving functional buttons into the corners of fitness, adding a pop of color elsewhere.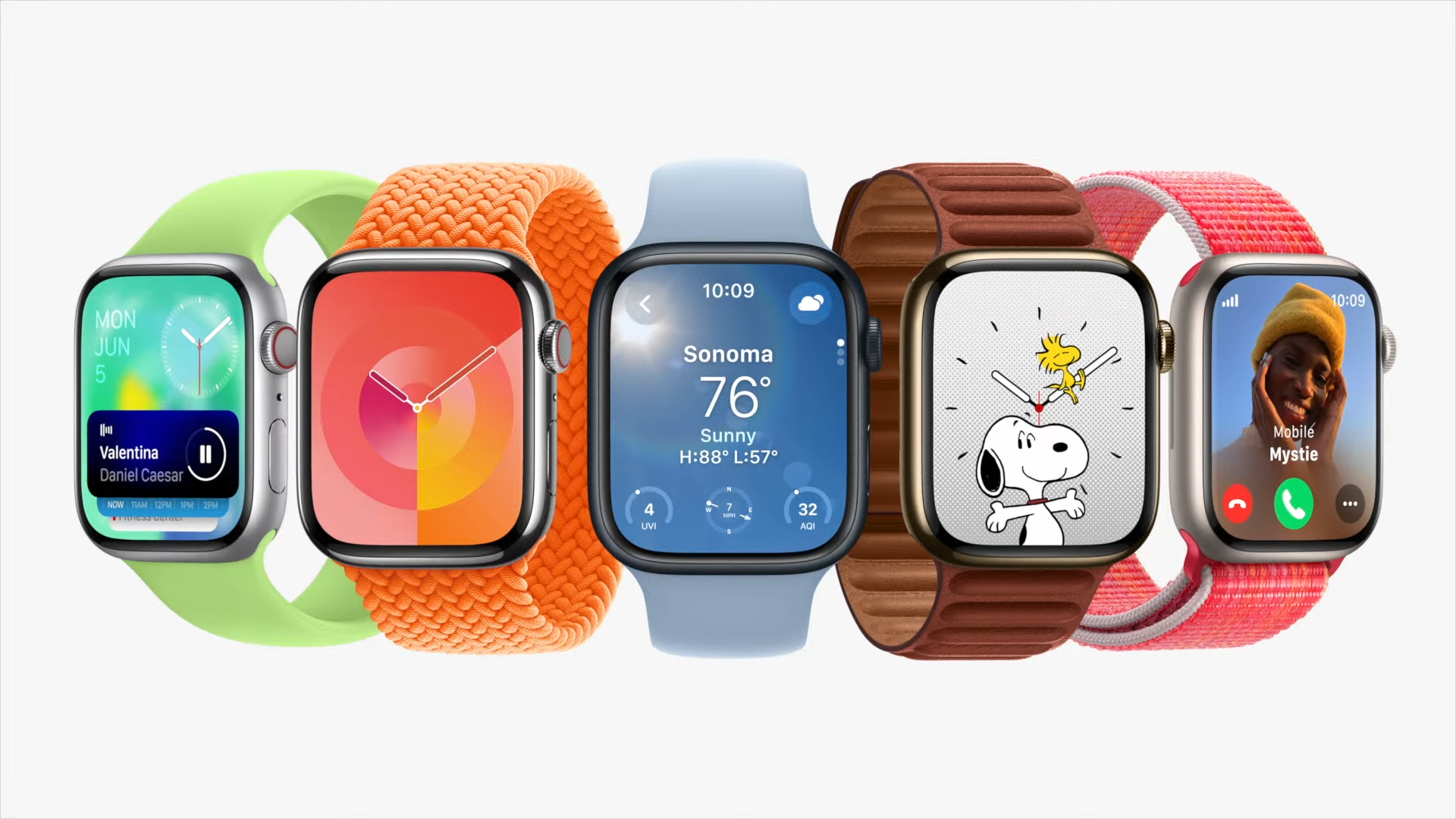 But most important is a new widget-focussed home screen where you can pick up on quick interactions like setting a timer or viewing the weather in a snap.
The Apple Vision Pro AR headset is here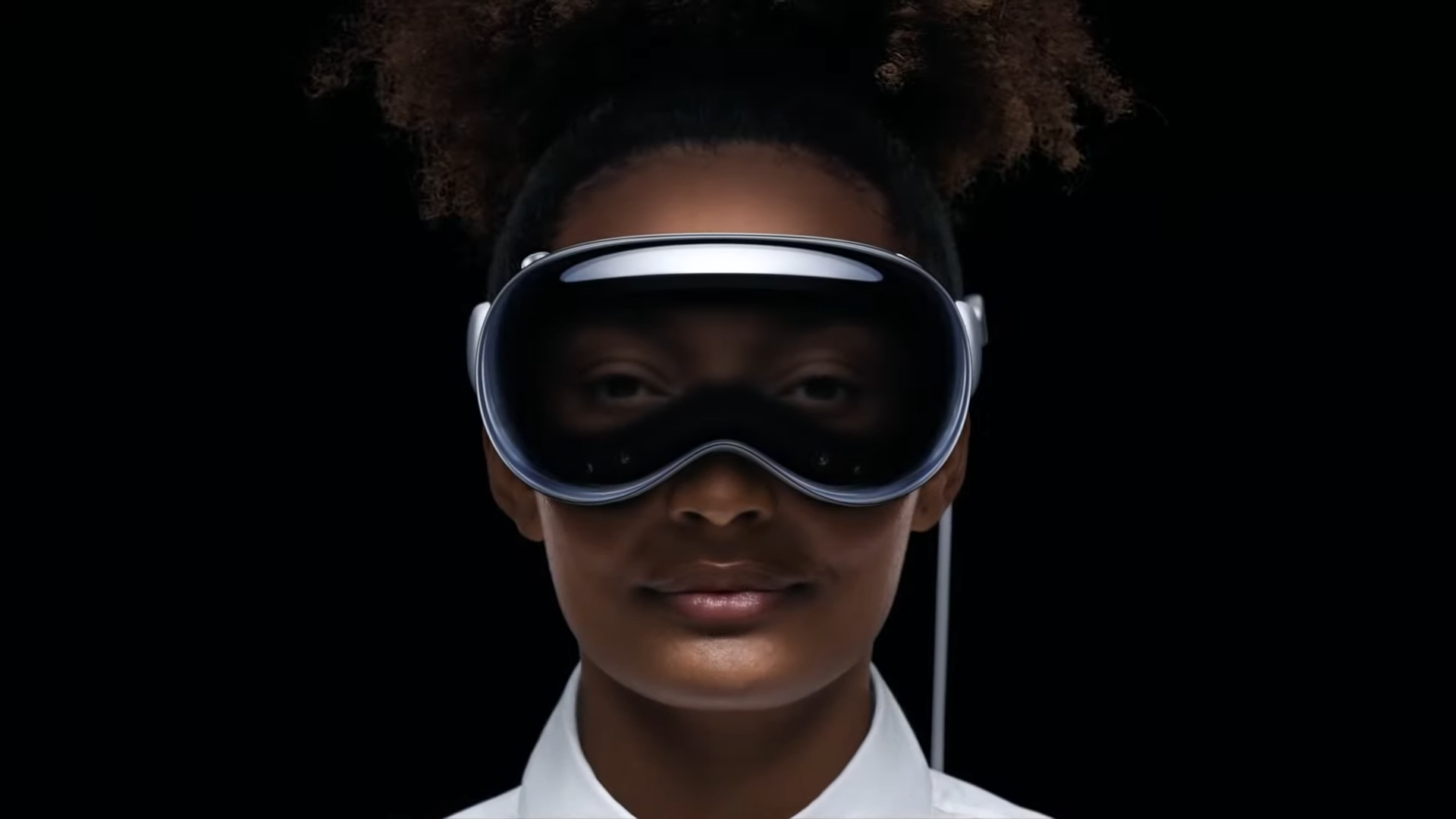 Tim Cook hit us with the "one more thing" fake out and announced the Apple Vision Pro, which is set to bring us into the world of spatial computing. Let's find out more...
Levels of AR immersion controlled by the digital crown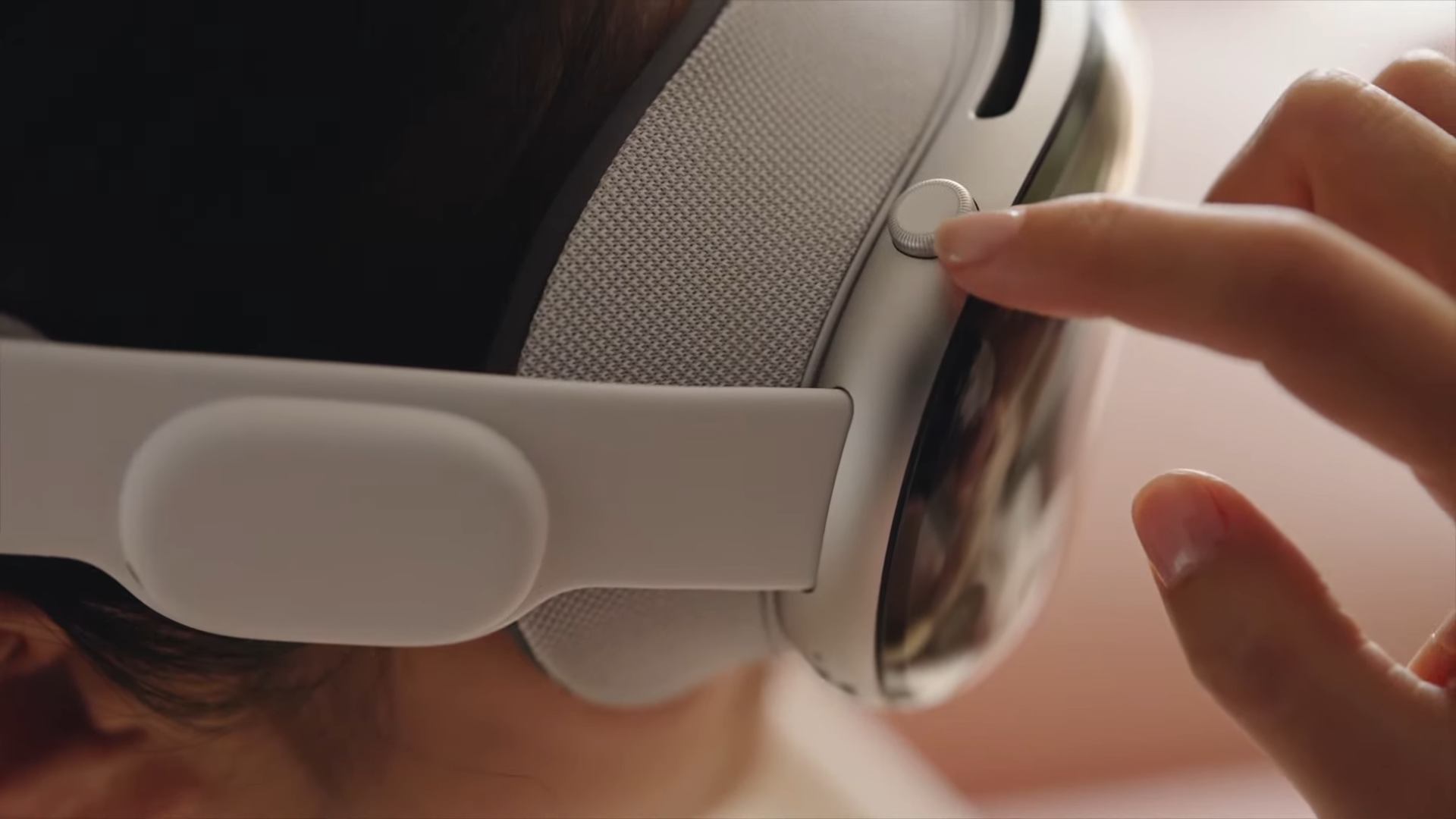 As a lot of rumors have suggested, the Apple Vision Pro is a mix of AR and VR tech, and you can adjust the level the virtual world takes over the real world around you to a minute degree by using the digital crown.
EyeSight keeps you present in the room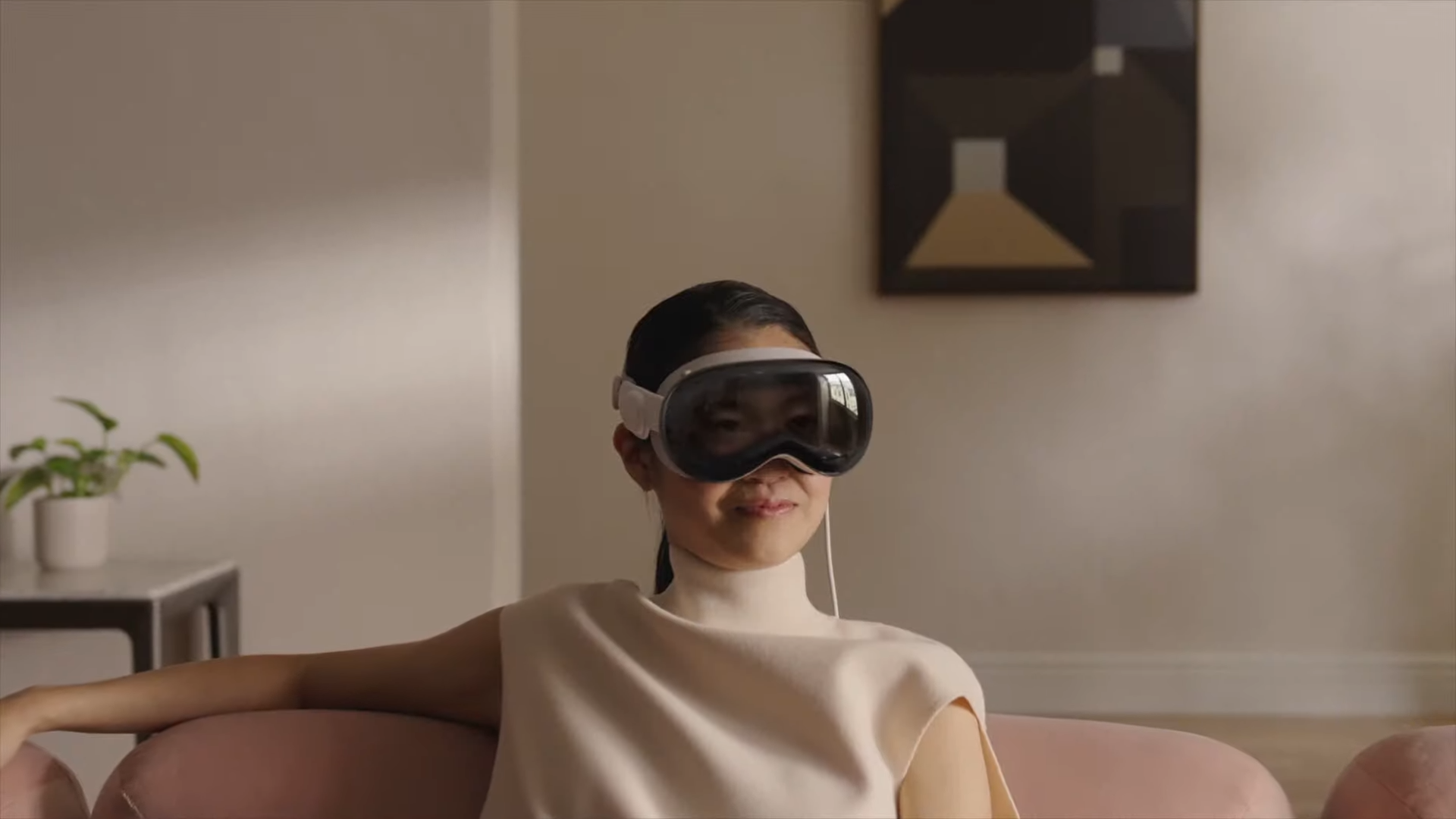 So we're really doing this, huh! The whole seeing your eyes thing is really happening? OK then.
EyeSight is essentially a display across the front of the Apple Vision Pro that presents your eyes to anyone around you, to maintain eye contact. Not only that, but it will show certain animations based on what apps you are currently in, and if you are in the full VR world, people around you can simply step into the world when you are picked up by the sensors.
How do those gesture controls work?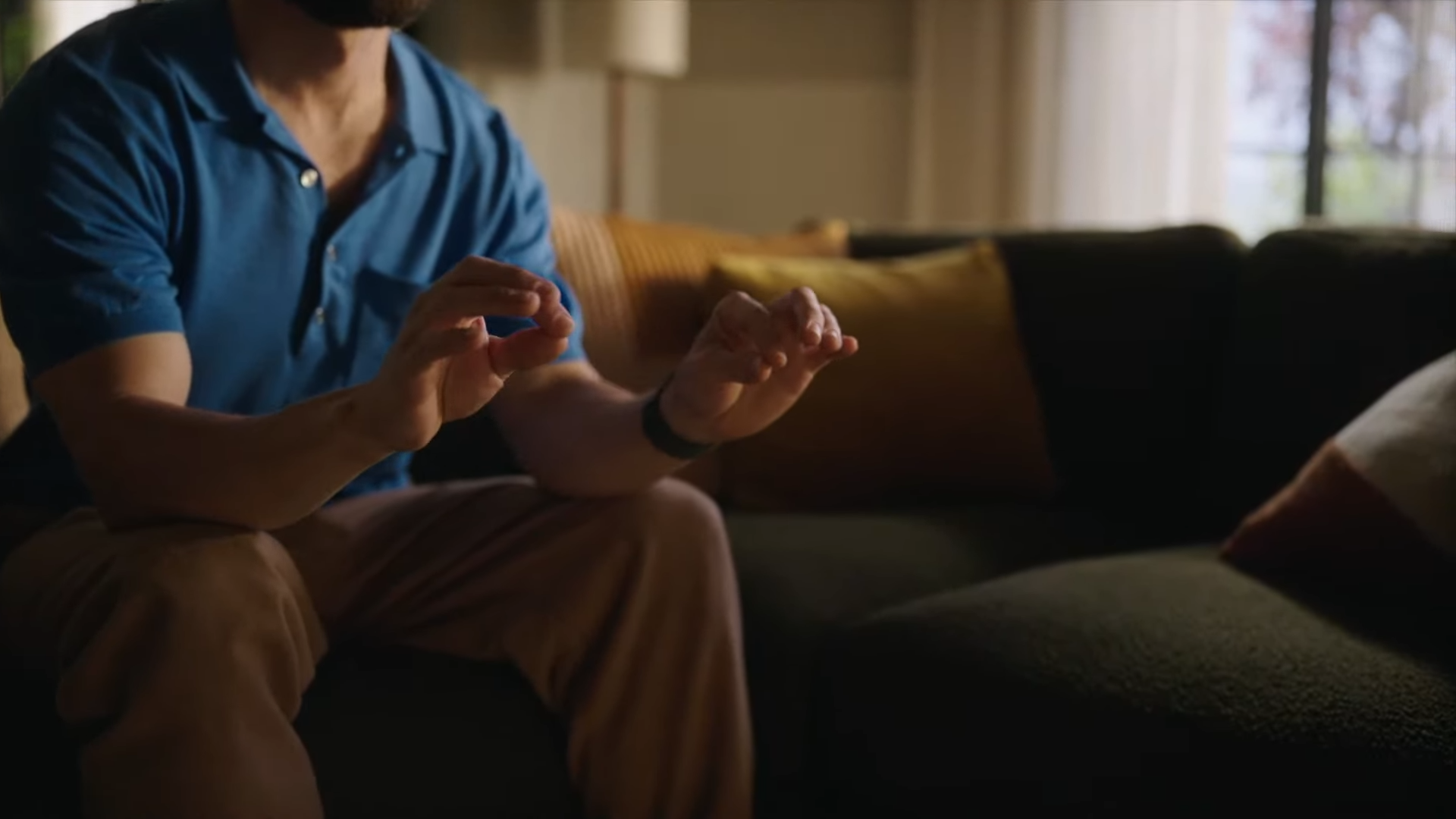 You've been seeing people pinch and drag rather effortlessly with hands on their laps or on the sofa. How is the headset doing this?
In the first promo video of the Vision Pro, we noticed there are cameras on the underside of the headset's front, which are being used to pick up these gestures.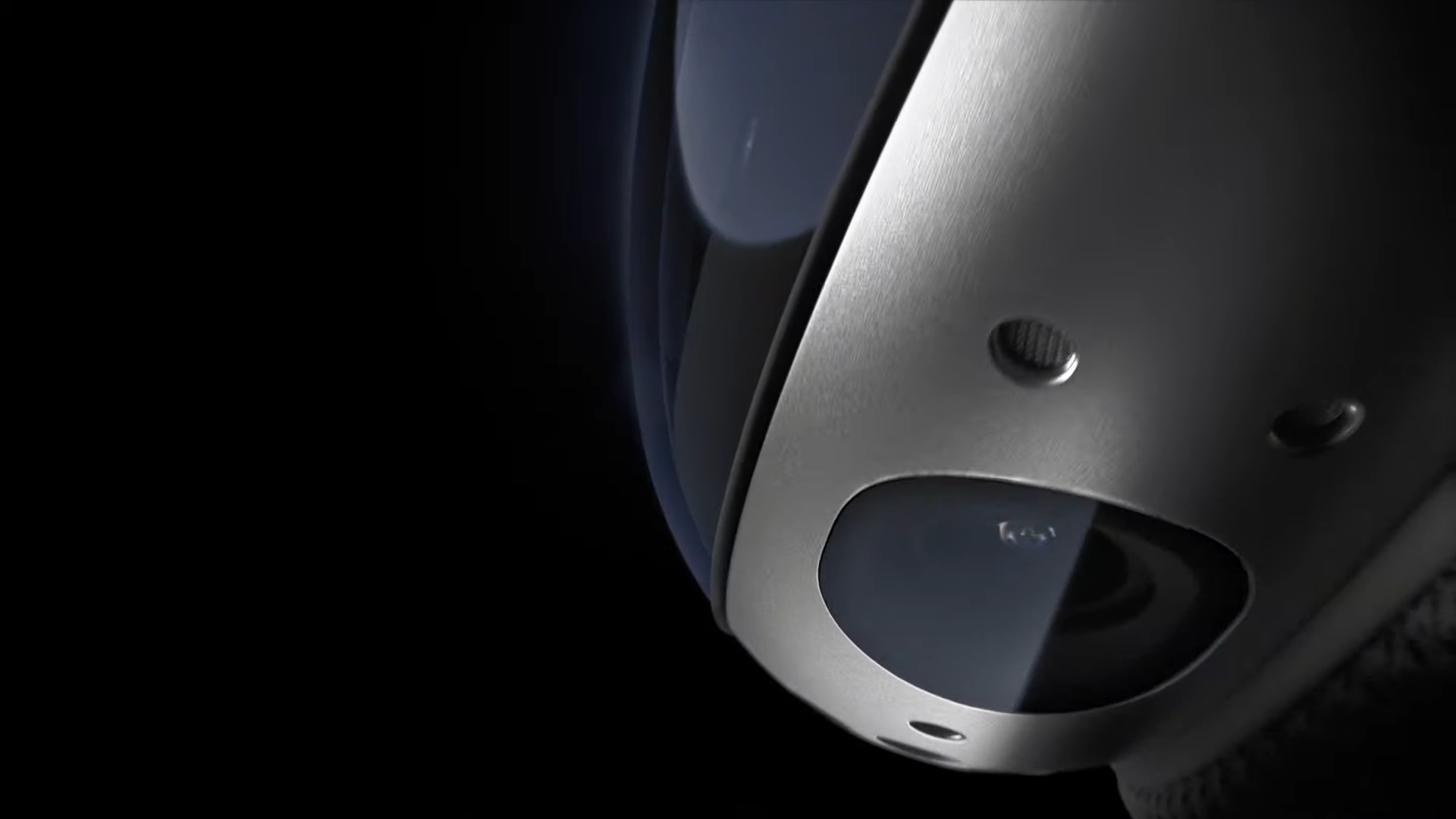 Apple Vision Pro design - up close and personal
We just got the closest look at the headset so far with a proper design tour. Here are some highlights.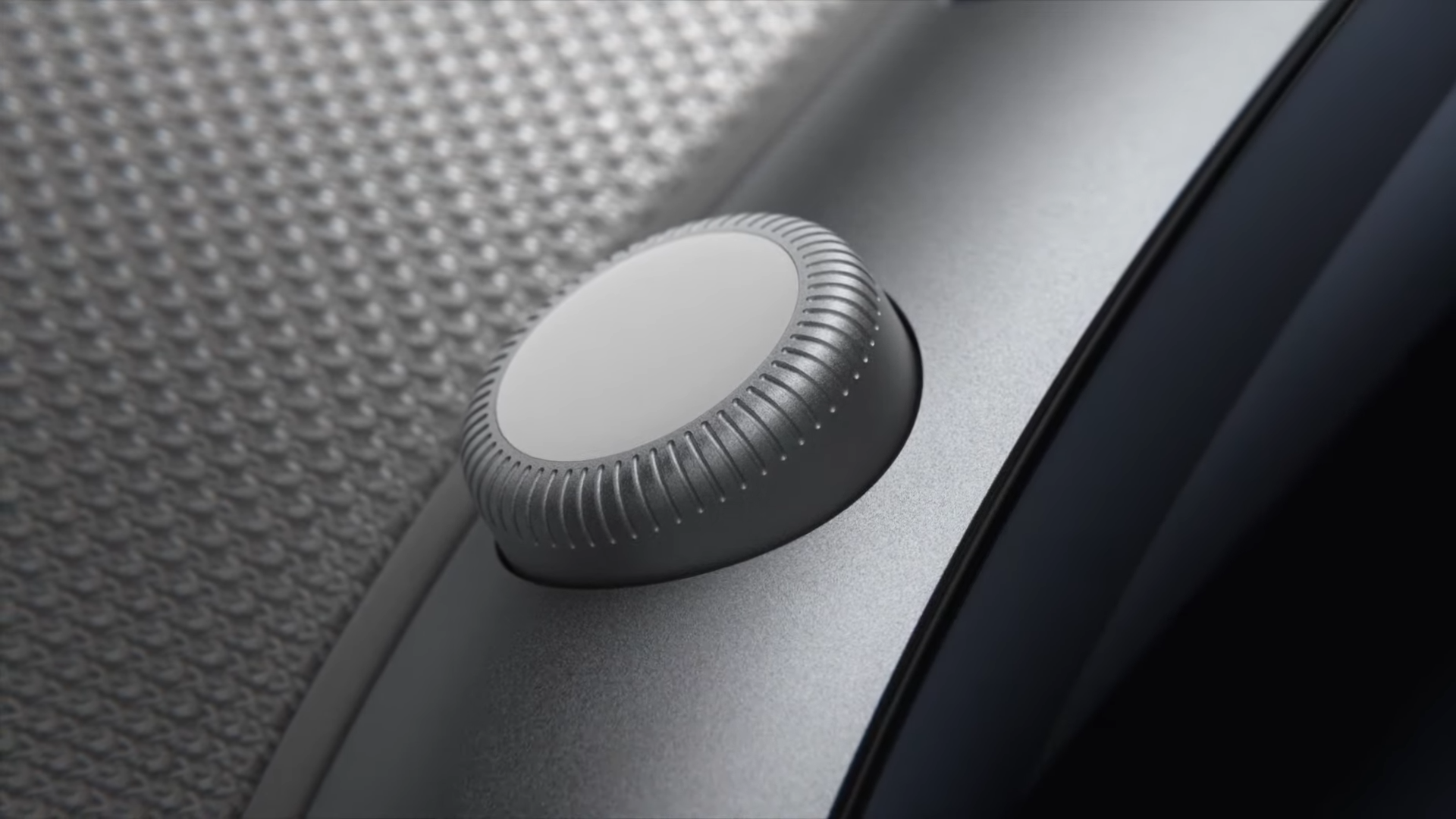 Here's the digital crown used to control how much of the real world you see around you.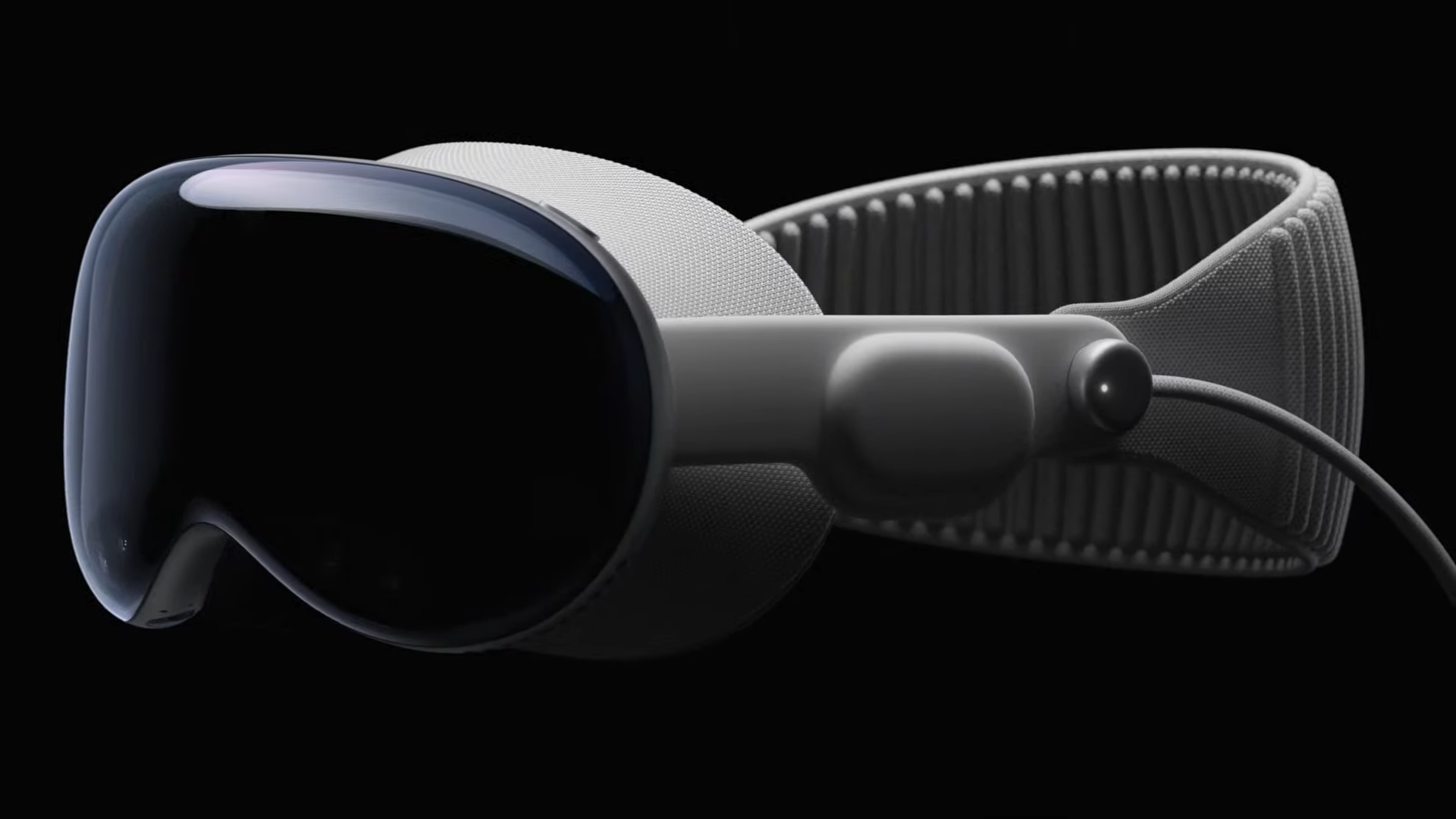 Here's the headset itself, with a single sheet of class across the front and 3D knitted headband. Oh, and that cable, it attaches magnetically to the side...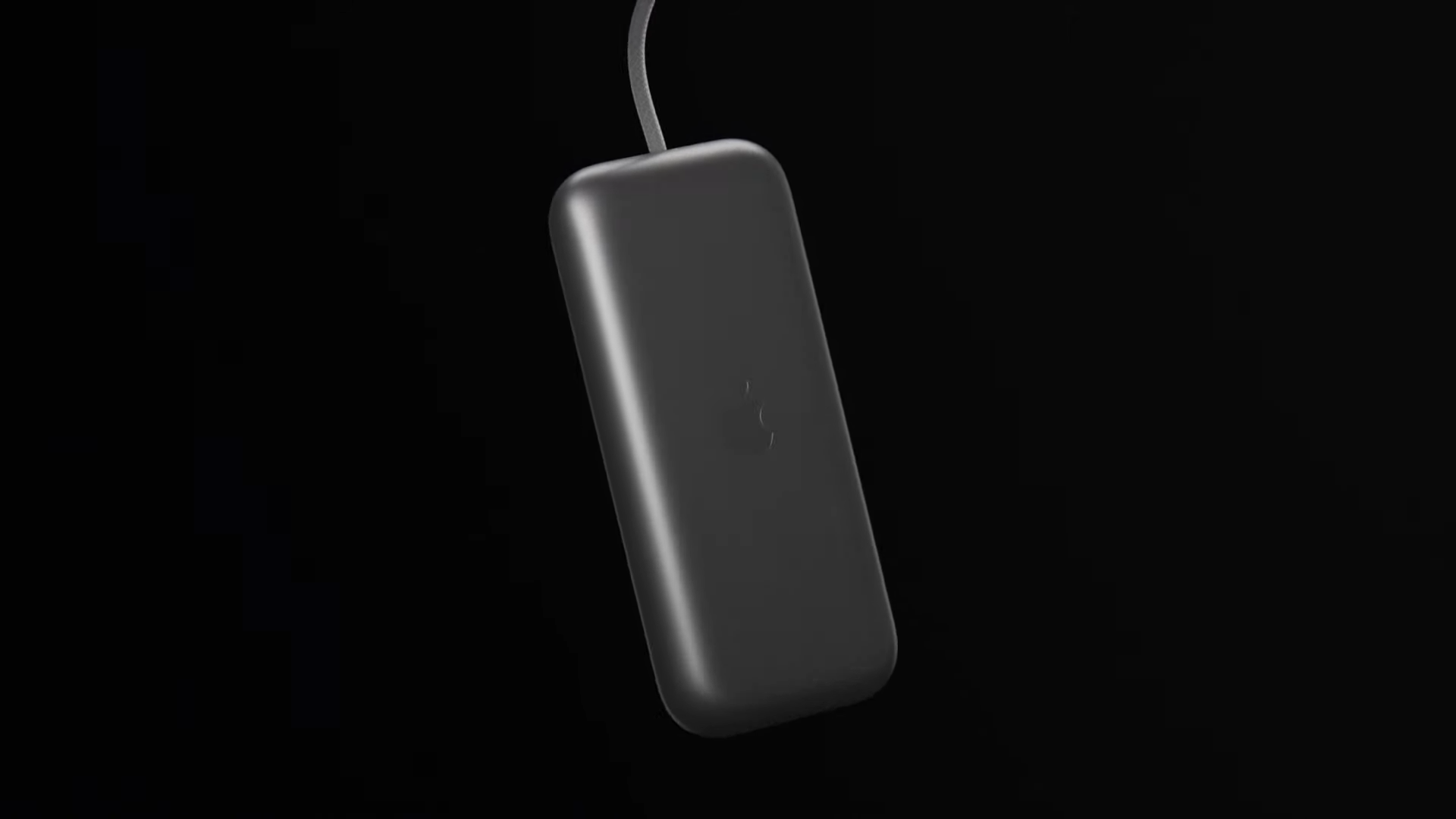 And this is what it's connected to - an external battery pack you put in your pocket. We don't know how big it is yet, so stay tuned...
Apple Vision Pro runs on M2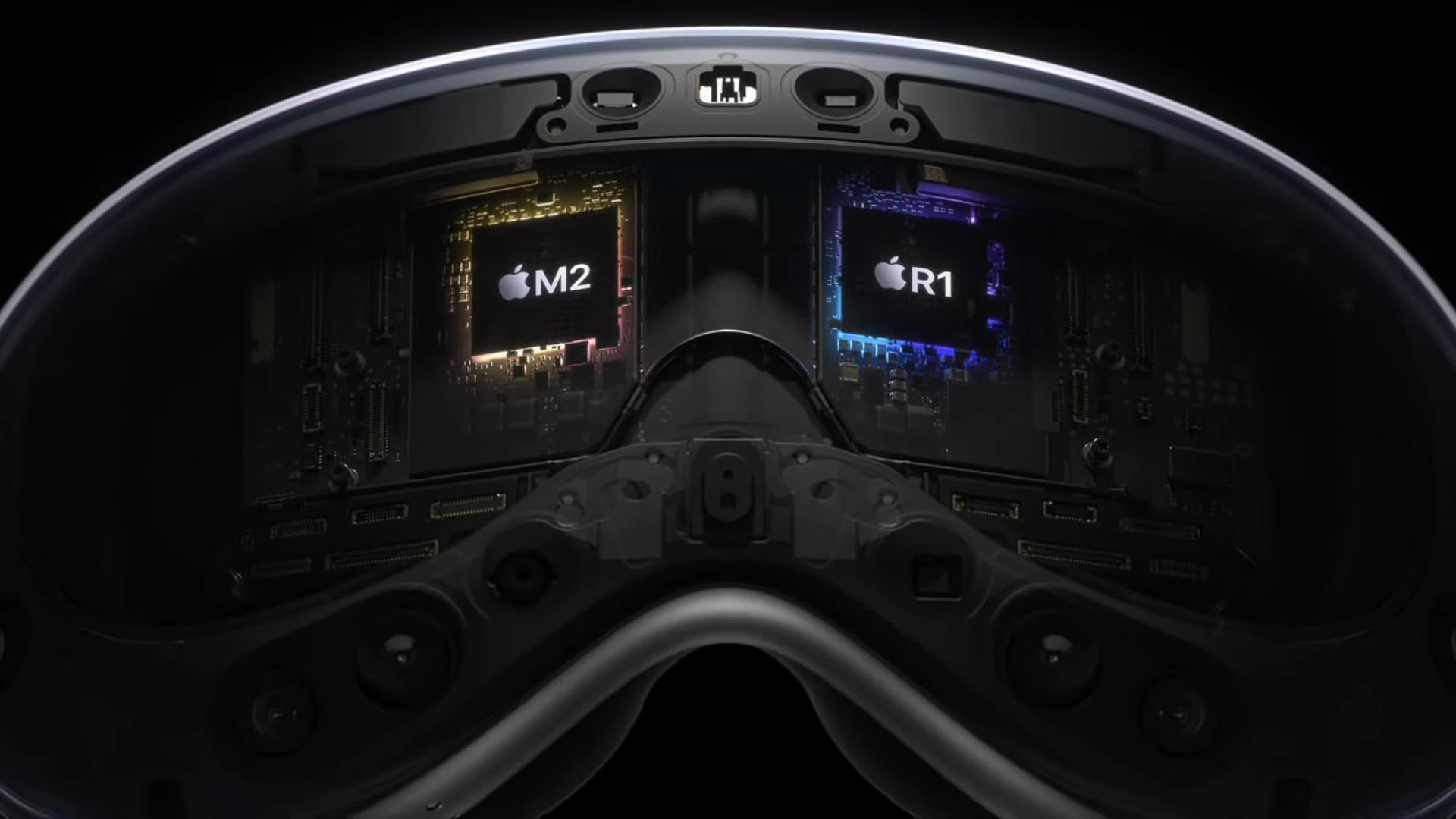 What version of Apple Silicon were we going to get in the Vision Pro? Some rumors suggested A17, whereas others thought we'd get something a little more powerful.
Turns out the latter was right, as we're getting the full blown M2 chip in here. Not just that, but Apple has also added a tailor made R1 chip, which is designed to process all the data from the various sensors across the entire headset quicker.
iPad and Unity apps coming to Vision Pro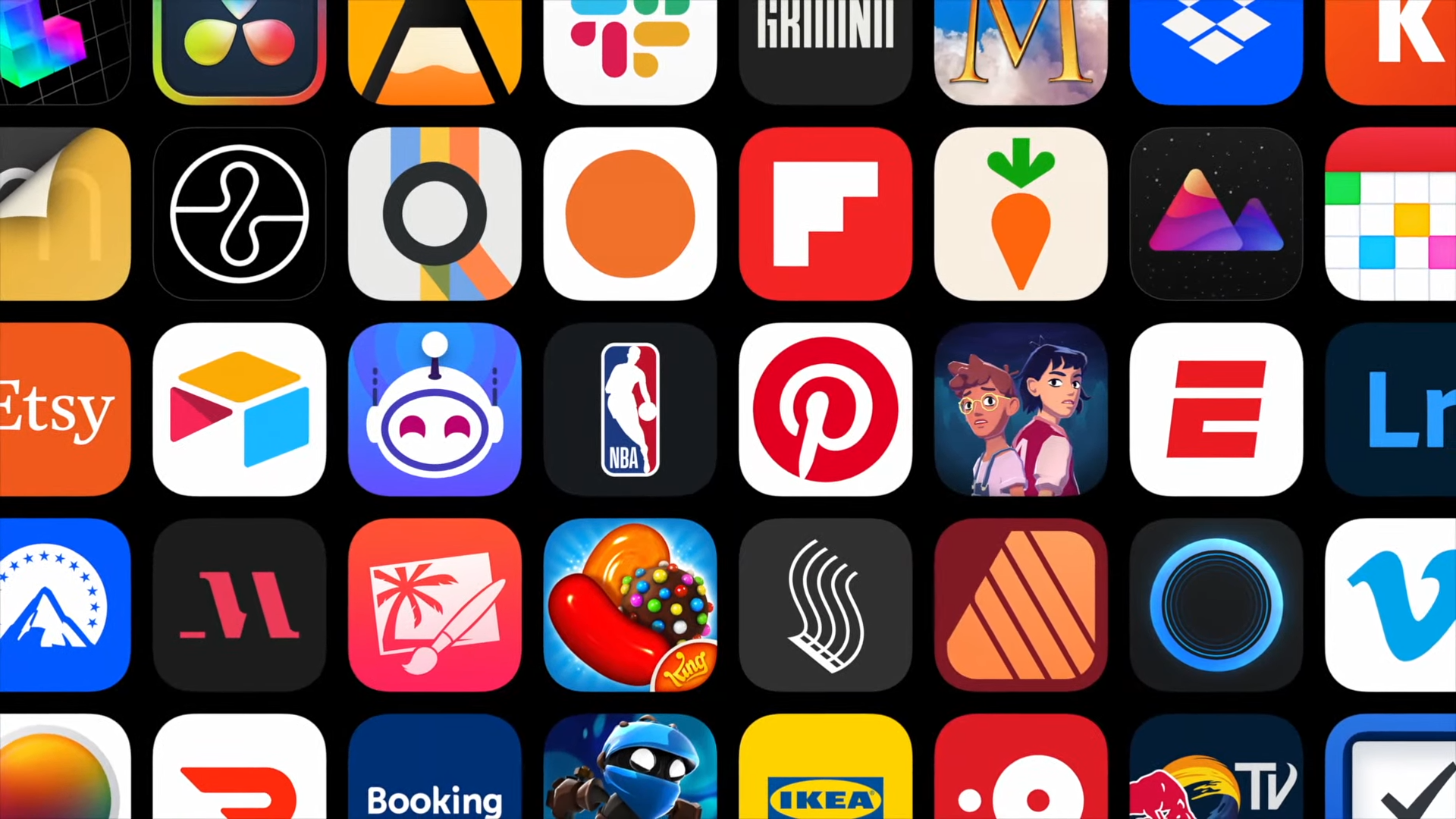 As we saw from the VR headset rumor mill, thousands of iPad and iPhone apps are coming to Apple Vision Pro — appearing as floating windows around you.
Not only that, but Unity apps and games are supported natively by the headset.
Apple Vision Pro is $3,499 - available early next year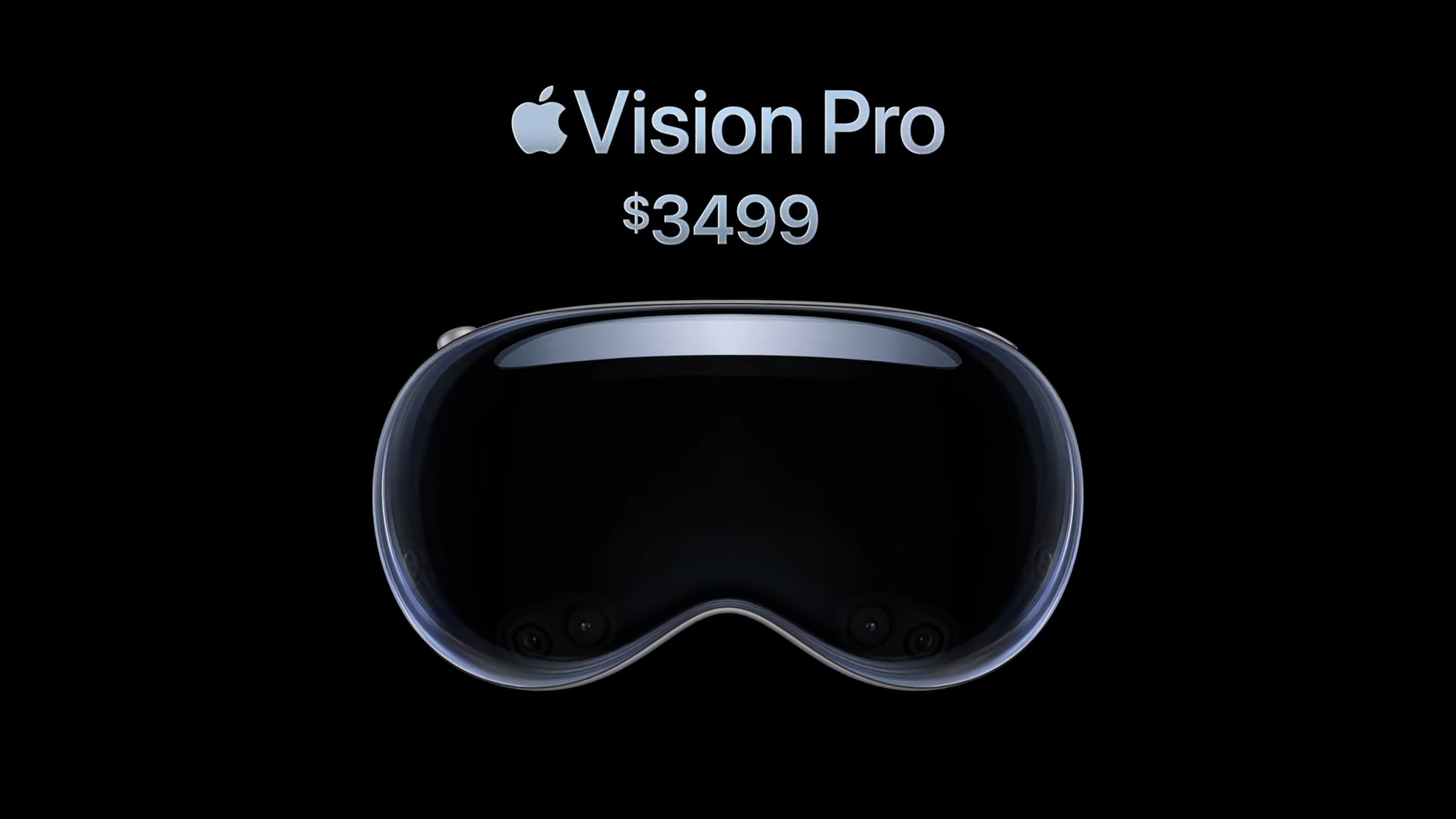 And that's it! Stay tuned, as we will be sharing all of our post-show coverage in here real soon...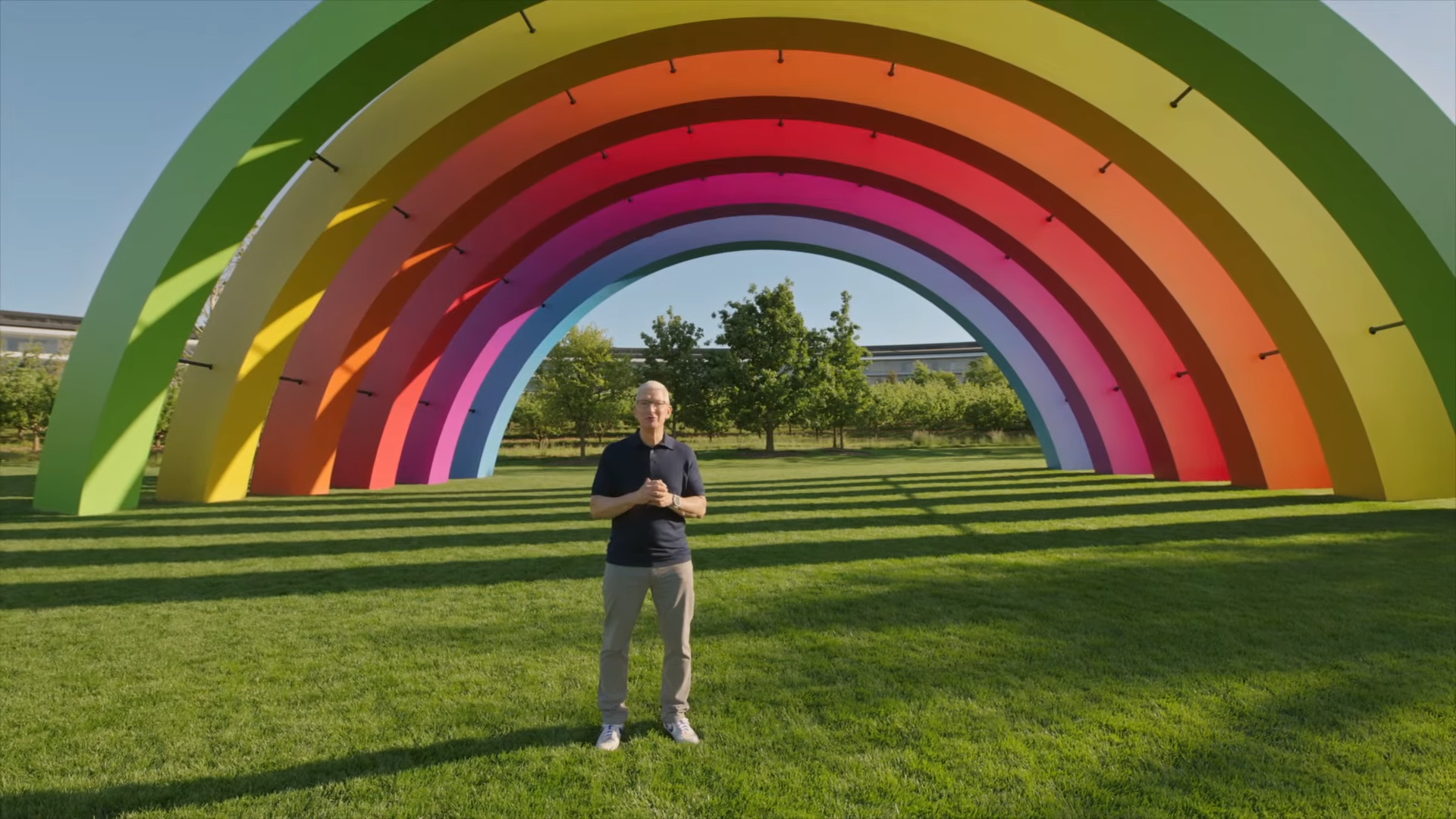 Stay in the know with Laptop Mag
Get our in-depth reviews, helpful tips, great deals, and the biggest news stories delivered to your inbox.
Thank you for signing up to Laptop Mag. You will receive a verification email shortly.
There was a problem. Please refresh the page and try again.