Could these 3 massively popular games make their way to the Apple VR/AR headset?
Do Apple's goggles have gaming in store?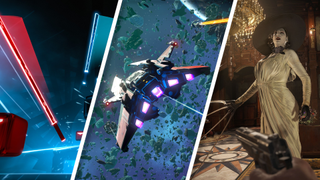 Apple's AR/VR headset is likely to steal the show at the upcoming annual WWDC event starting June 5, and the rumor mill is in full swing about which popular apps will find their way to the new platform. However, the "Reality Pro" headset isn't just a productivity tool, and more and more hints about the device's gaming potential are beginning to surface online.
With the Meta Quest 3 having just been announced, there's no doubt that Apple will want to secure a serviceable amount of gaming titles to appeal to as wide an audience as possible. They'll also want to showcase something that can measure up to that widely rumored $3,000 price tag.
Apple has reportedly been working closely with a number of developers to help them update existing content and develop new titles for its upcoming xrOS-based VR/AR headset — and these titles could be among those that eventually make their way to the platform.
1. Beat Saber
It's hard to keep a good secret. Sometimes you just have to let a little something slip out. That could be exactly what Beat Games co-founder Jaroslav Beck has recently done when he tweeted specifically about Apple's upcoming WWDC 2023 event.
The tweet is little more than a short "June 5th is going to be 🍿🕶️", but packs just enough to fuel speculation on if the massively popular Beat Saber could be heading to the Apple AR/VR headset when it releases. The game's simple yet addictive pick-up-and-play nature has made it one of the best VR games to date, and if Apple is looking to bring exciting titles to its new platform then Beat Saber would be ideal.
2. No Man's Sky
We've already speculated that No Man's Sky could be making its way to the Apple VR/AR headset, based on Apple-hinting tweets by Hello Games' Sean Murray. However, yesterday those tweets were revealed to be for a new update adding full native Mac support for No Man's Sky. That being said, Murray would add further fuel to the fire by indicating that further news about No Man's Sky would be revealed: "in the VERY near future."
Given the announcement's close proximity to Apple's WWDC on June 5, it could be another indicator that No Man's Sky will indeed make its way to the "Reality Pro" headset. Murray would also go one step further, later posting a tweet with an image that indicates VR support for both Windows and Apple devices.
No Man's Sky is an incredible title with a dedicated fanbase and endless hours of content to immerse yourself in. No Man's Sky is also one of the best VR experiences to date and would be an incredible draw for Apple's headset.
3. Resident Evil Village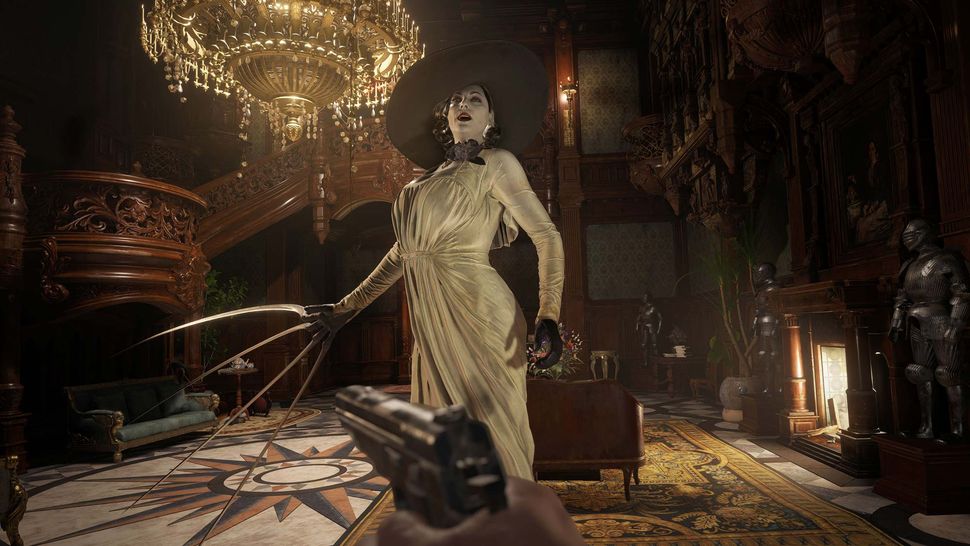 Here's something a little out of left field, but entirely within the realms of possibility. Resident Evil Village is one of the best entries in the series so far and is the first Resident Evil title to be supported on Apple Silicon-based MacBooks natively.
Resident Evil 8 also features an impressive VR mode on the PSVR2 — which is, in all fairness a far more powerful system. The adoption of the M1/M2 Apple Silicon chips has been a massive step forward for Apple devices in terms of gaming, but there's still some way to go before it truly stands to rival the experience on other platforms.
That being said, Resident Evil Village can run impressively well on M2 MacBooks. The same M2 chip is reportedly powering each of the Apple headset's 4K micro-OLED displays. While an M2 would struggle to deliver RE:8 at 4K resolution at the frame rate required to make VR an enjoyable experience, at lower resolutions, the potential remains for this title to feature in Apple's "Reality Pro" plans.
Outlook
We won't for sure know what Apple has in store for its VR/AR headset until WWDC kicks off next week. However, if Apple manages to reveal some impressive titles like the ones we've mentioned here, then it would no doubt highlight it as one of the more powerful VR headsets out there — but it would take something seriously impressive to get people past that sizable price tag.
Keep your eyes on Laptop Mag for the latest information of Apple's upcoming head-mounted display by bookmarking our oft-updated Apple VR headset rumor hub.
Stay in the know with Laptop Mag
Get our in-depth reviews, helpful tips, great deals, and the biggest news stories delivered to your inbox.
Rael Hornby, potentially influenced by far too many LucasArts titles at an early age, once thought he'd grow up to be a mighty pirate. However, after several interventions with close friends and family members, you're now much more likely to see his name attached to the bylines of tech articles. While not maintaining a double life as an aspiring writer by day and indie game dev by night, you'll find him sat in a corner somewhere muttering to himself about microtransactions or hunting down promising indie games on Twitter.