Secret Apple trademark reveals new OS — VR, 3D Glasses, and crash test dummies?!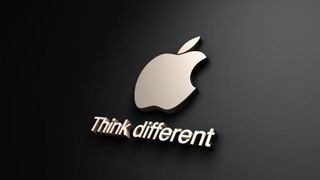 (Image credit: Apple)
If this year's lead-up to Google I/O taught us anything, companies need to keep a tighter grip on things if they want to wow us with their big reveals. Before the stage had even been set up for Google's annual showcase we'd heard just about everything there was to know about the latest Pixel devices — we even knew about preorders for a device that wasn't yet announced.
So with all eyes now focused on Apple's upcoming WWDC 2023 event, the Cupertino-based company is taking great strides to keep its secretly tightly under wraps. In fact, they almost managed to sneak this key trademark filing right under our noses — almost.
A deeper dive
A recent trademark application to the New Zealand Intellectual Property Office is causing a buzz online. Most notably for the name attached to it — "xrOS."
The name has been directly linked to Apple in regard to its VR/AR headset since December 2022, which is when Bloomberg's Mark Gurman reported that, according to inside sources, the device's unique operating system had been changed from "realityOS" to "xrOS."
The trademark filing comes from a Wilmington, Delaware-based company going by the name Deep Dive LLC — who have seemingly no presence online beyond this application. While the filing could be dismissed as some sort of trademark troll, the likelihood of this being an Apple shell company is almost a dead cert. Why? Because it's not the first time Apple has done it.
Back in 2015, a filing was made with the United States Patent and Trademark Office with regards to the name "AirPods" by a company named Entertainment in Flight LLC — a company located in, you guessed it, Wilmington, Delaware. The trademark was then transferred to Apple at a later date and is seemingly the go-to Apple strategy when it comes to filing trademarks.
So now that we understand the filing is legit, we've one more question to ask…
"So what is it?"
The trademark includes a description of the product's capabilities alongside a single image of the xrOS logo (shown below) written in Apple's traditional San Francisco font. While the logo itself isn't too much to look at, the description of the xrOS' capabilities ranges from fascinating to outright absurd.
Of the included descriptions, the xrOS software features a number of expected uses such as taking digital recordings, downloading electronic publications, the ability to playback and stream digital media, scanning and digitizing documents, and the ability to interact with and control handhelds, computers, and mobile telephones to provide virtual reality and augmented reality experiences. Some of which appear to be streaming-only video and games.
There's also the mention of eyeglass frames, 3D spectacles, eyeglass lenses, computer interfaces, wearable computers, and head-mounted displays. All of which would be closely related to the hardware that xrOS would run on. Though the inclusion of mouse pads, tripods for cameras, wrist wrests,
xrOS is also seemingly designed with a clear focus on presentation, events, and education. The goods and services description lists the organization of trade fairs; the presentation of training sessions, cultural activities, sporting events, concerts, and exhibitions; and even auctioneering.
Beyond this, there's a focus on creation with the ability to develop software (including games) on the platform, as well as the potential to record, broadcast, and transmit video/audio.
There are also a ton of, frankly ludicrous, descriptions in there that will leave you scratching your head for answers. Some of these include fire hose nozzles, life belts, sprinkler systems for fire protection, respirators for filtering air, life nets, life buoys, cleaning apparatus for phonograph records, rental of skin diving equipment. and crash test dummies.
Outlook
From the information within the trademark filing, we can almost certainly say that Apple plans to name its new VR/AR-based operating system the xrOS. We also know that it will be available with Apple's soon-to-be-unveiled headset. Beyond this? We've got a few clues into where Apple plans on taking things, with a clear focus on merging the typical smartphone experience with that of a presentation tool.
It's an interesting glance into Apple's own scope for the product, but we will have to wait for WWDC 2023 for solid confirmation on just how many of these descriptions hold true. I, for one, can't wait for the keynote detailing how Apple managed to fit a life-saving raft into its headset without crushing the vertebrae of anyone wearing it.
Be sure to check out Laptop Mag often for the latest news on all things Apple as we inch closer to this year's WWDC event, starting June 5.
Stay in the know with Laptop Mag
Get our in-depth reviews, helpful tips, great deals, and the biggest news stories delivered to your inbox.
Rael Hornby, potentially influenced by far too many LucasArts titles at an early age, once thought he'd grow up to be a mighty pirate. However, after several interventions with close friends and family members, you're now much more likely to see his name attached to the bylines of tech articles. While not maintaining a double life as an aspiring writer by day and indie game dev by night, you'll find him sat in a corner somewhere muttering to himself about microtransactions or hunting down promising indie games on Twitter.