The HP Dragonfly Pro serves up solid performance and battery life in a lovely 14-inch, semi recycled chassis, but too few ports and lethargic pre-installed OEM software trip up an otherwise good ultraportable laptop.
Pros
+

Sleek design using recycled materials

+

Vivid display

+

Powerful quad speaker system

+

Good performance

+

Excellent battery life
Cons
-

Can't match MacBook Pro 14's performance

-

Scant port selection

-

Sluggish HP-branded apps
Why you can trust Laptop Mag Our expert reviewers spend hours testing and comparing products and services so you can choose the best for you. Find out more about how we test.
HP Dragonfly Pro specs
Price: $1,399
CPU: AMD Ryzen 7 7736U
GPU: AMD Radeon Graphics
RAM: 16GB
Storage: 512GB PCIe NVMe SSD
Display: 14-inch, 1920 x 1200
Battery: 65Whr, 13:23
Size: 12.4 x 8.8 x 0.7 inches
Weight: 3.5 pounds
Apple-slayer. It's a term I've heard so many times before, but not many laptops have lived up to the claim. But it hasn't stopped many OEMs from trying. The latest up to bat? HP with its Dragonfly Pro. The latest laptop to try to claim the mantle of MacBook killer, the Dragonfly Pro is going after the MacBook Pro 14's throne and has its eye firmly set towards on-the-go, freelancing mobile professionals.
It makes a compelling case with its AMD Ryzen 7 processor and integrated Radeon graphics that really showed out on the graphics tests. It also lasted over 13 hours, putting in a stone's throw of the MacBook Pro. And to sweeten the pot, HP is greasing the wheels of progress, creating dedicated keys so tech support and the webcam are only a touch away. There's even a programmable button so you can quickly launch your favorite programs. And it's only $1,399, which is $600 cheaper than the base model MacBook Pro.
But not so fast! A scant helping of ports and sluggish performance from HP's marquee app really gums up the works. And while the performance is far from middling, it's not giving anywhere near what it needs to in order to claim the vaunted title.
But don't count the HP Dragonfly Pro out just yet. It's a powerhouse in its own right.. Read on to learn about where the laptop shines and where it could use just a tad more work.
Editor's Note: At the time of writing, the Laptop Mag team is leaving this review unrated as we are in the process of completing testing on the Dragonfly Pro. Stay tuned for a full rating.
HP Dragonfly Pro pricing and configurations
HP hooked me up with the base model of the Dragonfly Pro. It costs $1,399 and has a 2.7-GHz AMD Ryzen 7 7736U processor with 16GB of RAM, a 512GB PCIe NVMe SSD and AMD Radeon graphics with a 14-inch, 1920 x 1200, 16:10 touch panel. The $1,549 model doubles both the RAM and the storage.
HP Dragonfly Pro design
What was it that actor Wesley Snipes said? "Always bet on black." While it's true that I prefer a more colorful system, I would never say no to something as sleek and stately as the Dragonfly Pro. It's one of the prettiest laptop lines in HP's arsenal and that's saying something when the Spectre and ZBook exist.
But back to the Dragonfly Pro, it's a vision of ebony-colored goodness. The chassis is made from 65% recycled magnesium painted in what HP is calling Sparkling Black. And if you look close enough, there's a galaxy of shiny specs adorning the laptop's frame. It's cool to the touch and thankfully, isn't much of a fingerprint magnet. The lid's only embellishment are the four silver chrome bars that form the HP logo.
Opening the lid, there's more of that Sparkling Black frame. The keyboard, made from 15% recycled plastic, sits at the top of the deck nestled between a pair of thin speaker grilles The touchpad sits directly below the keyboard. If you're not a fan of black, the Dragonfly Pro is also available in Ceramic White.
The Dragonfly Pro weighs 3.5 pounds and measures 12.4 x 8.8 x 0.7 inches. The MacBook Pro 14-inch (12.3 x 8.7 x 0.6 inches) matches the HP at 3.5 pounds. The Asus ZenBook 14 OLED (Q409ZA) (12.4 x 8.7 x 0.7 inches) comes in at 3.1 pounds. The Dell XPS 13 Plus (11.6 x 7.8 x 0.6 inches) is the featherweight at 2.7 pounds.
HP Dragonfly Pro security
The Dragonfly Pro is as secure as it is pretty. The laptop is fully Windows Hello-compatible with an IR camera and a dedicated fingerprint reader. The laptop also features Human Presence Detection which allows for touch-free Windows logins when the system is in standby mode. That means that when you approach, the laptop will sign you into the laptop quickly and securely. And when it's time to take a break, the notebook will lock the system after a set amount of time when you walk away from the system.
HP Dragonfly Pro ports
If you're looking for ports, you'll be left wanting on the Dragonfly Pro as it only has three Thunderbolt 4 ports –– a pair on the left and one on the right. That's it. You don't even get a headset jack.
HP Dragonfly Pro display
Glossy and gorgeous. Those are the first things that come to mind when I look at the Dragonfly Pro's 14-inch, 1920 x 1200p display with a 16:10 aspect ratio. The colors were front and center during The Blackening trailer, which despite the horror setting was very vivid, full of rich golds, deep magentas and vibrant blues. The details are so sharp that every striation and gouge in the wood grain of the spades table.
The colors look so good, I was actually surprised that the Dragonfly Pro barely beat the 87.8% premium laptop DCI-P3 color gamut average with a result of 89.8%. It was more vibrant than the XPS 13 Plus (84.2%) and the MacBook Pro (82.9%). However, the ZenBook 14 was the most colorful system at 95.6%.
Swipe to scroll horizontally
HP Dragonfly Pro display test results vs competition

| Benchmark | HP Dragonfly Pro | Asus Zenbook 14 | Dell XPS 13 Plus | MacBook Pro 14 |
| --- | --- | --- | --- | --- |
| Average brightness | 377 nits | 375 nits | 366 nits | 453 nits |
| DCI-P3 color camut | 89.8% | 95.6% | 84.2% | 82.9% |
Testing for brightness, the Dragonfly Pro measured 377 nits, which is below the 394-nit average. Still, it was brighter than the ZenBook 14 (375 nits) and the XPS 13 Plus (366 nits), but not the MacBook Pro's 453 nits.
The 10-touch capacitive touchscreen delivers fast, precise response, although it pains me to put fingerprints on such a pretty display.
HP Dragonfly Pro audio
HP's set of quad speakers took me by surprise as it's one of the few laptops its size that even attempts to produce bass. They're not going to outdo a really good Bluetooth speaker, but it's good for what it does.
For example, I definitely got a sense of thumpiness while listening to Armani White and Denzel Curry's "Goated." It was accompanied by a light keyboard chord and braggy, punctuated rhymes that got me doing a fair amount of chair dancing. When I switched over to Babyface, Sevyn Streeter and Tkay Maidaza on "G Wagon," the breezy summer jam was built on an electric keyboard, crisp hi-hats and what sounded like a harp. Even at max volume, the audio never sounded distorted or tinny.
If the sound coming from the Bang & Olufsen speakers aren't to your liking, you can try tweaking the audio settings in the new myHP app. Here, you can choose between three presets (Music, Voice and Auto) and tweak the Bass, Treble and Width. There's also an equalizer that you can play with. If the audio's still not hitting, check out either our best noise cancellling headphones or best wireless earbuds pages to find your perfect sound. Or if you want something to supplement your battlestation, there's our best computer speakers page.
HP Dragonfly Pro keyboard and touchpad
Big, bouncy keys make for accurate, comfortable typing on the Dragonfly Pro. I reached 75 words per minute with 97% accuracy on the 10fastfingers test which is better than my usual 70 wpm/95% accuracy. I enjoy most of the keyboard, but I wish the Tab and BKSP keys were larger.
They took a size hit in favor of a new row of gray-colored keys designed to be your one-stop shop for accessing system diagnostic, support, camera and system settings. There's even a programmable key that when configured can launch multiple programs simultaneously.
The 4.7 x 3.2-inch touchpad is silky smooth and responsive with the bottom corners delivering strong feedback with a near silent click. Multitouch gestures such as pinch-zoom, two-finger scroll and three-finger flick were nice and agile.
HP Dragonfly Pro performance
We've seen what an all-AMD laptop can do while gaming, but what about business? We're about to find out since the HP Dragonfly Pro has a 2.7-GHz AMD Ryzen 7 7736U processor with 16GB of RAM, a 512GB PCIe NVMe SSD under the hood and I'm happy to report that it rose to the occasion. Even though I tried slowing the Dragonfly down with 70 open Google Chrome tabs with a mix of Google Docs, Sheets and Presentations, several Twitch streams and a couple of YouTube vids with several news sites with Facebook and Twitter, the laptop didn't stutter.
And while anecdotal stuff is nice, let's see how the Dragonfly Pro handles the synthetic testing. Starting with Geekbench 5.4 overall performance test, the Dragonfly Pro hit a strong 9,029, sailing past the 7,068 category average and the ZenBook 14 (Intel Core i5-1240P, 8,590). But the Dell XPS 13 Plus (Intel Core i7-1280P) and MacBook Pro (12-core Apple M2 Pro) were both better with scores of 10,621 and 14,965, respectively.
Swipe to scroll horizontally
CPU Performance: HP Dragonfly Pro vs competition

| Benchmark | HP Dragonfly Pro | Asus Zenbook 14 | Dell XPS 13 Plus | MacBook Pro 14 |
| --- | --- | --- | --- | --- |
| Geekbench 5.4 multicore | 9,029 | 8,590 | 10,621 | 14,965 |
| Handbrake video transcoding (mins: seconds) | 6:17 | 8:40 | 8:17 | 4:02 |
During the Handbrake test, the Dragonfly Pro transcoded a 4K video into 1080p in 6 minutes and 17 seconds. That's faster than the 8:40 premium laptop average as well as the ZenBook 14 (8:40) and XPS 13 Plus (8:17). It was no match however, for the MacBook Pro and its blistering fast 4:02.
Swipe to scroll horizontally
File Transfer test: HP Dragonfly Pro vs competition

| Benchmark | HP Dragonfly Pro | Asus Zenbook 14 | Dell XPS 13 Plus |
| --- | --- | --- | --- |
| File Transfer test (in MBps) | 776.6 | 245.6 | 1,502.1 |
The Dragonfly Pro hit a stumbling block on the File Transfer Test, it duplicated a 25GB multimedia file with a transfer speed of 776.6 megabytes per second which is much better than the ZenBook 14's (256GB SSD) 245.6MBps. However, the score is well below 1,257.1MBps average as well as the XPS 13 Plus 1,502.1MBps. Apple doesn't play nice with our File Transfer Test so we run the BlackMagic Read/Write test instead. The MacBook Pro 14 scored 5,293.3/6,188.4MBps.
HP Dragonfly Pro graphics
I tend to be down on integrated graphics, but AMD might change my mind if I keep seeing results like this. When we ran the Sid Meier Civilization VI: Gathering Storm benchmark, the Dragonfly produced an excellent frame rate of 52 frames per second which beat the 49-fps premium laptop category average as well as Intel Iris Xe Graphics-powered ZenBook 14 and XPS 13 Plus which notched 21 and 23 fps, respectively.
Swipe to scroll horizontally
Sid Meier Civ 6 test: HP Dragonfly Pro vs competition

| Benchmark | HP Dragonfly Pro | Asus Zenbook 14 | Dell XPS 13 Plus |
| --- | --- | --- | --- |
| Civ 6 test (in fps) | 52 | 21 | 23 |
When we ran the 3DMark Fire Strike test, the Dragonfly Pro achieved 6,788, missing the 8,001 average. However, the Dragonfly's result was still better than both the XPS 13 Plus (4,944) and the ZenBook 14 (4,048).
HP Dragonfly Pro battery life
HP claims the Dragonfly Pro can last 15 hours on a charge while video playback and 12 hours of wireless streaming. The notebook split the baby on our battery test (continuously web streaming over Wi-Fi at 150 nits of brightness, lasting 13 hours and 23. It creamed the 9:53 category average. It also outlasted the ZenBook 14 (10:52) and the XPS 13 Plus (7:35). Ultimately, the MacBook Pro 14 was the last laptop standing with a time of 14:02.
HP Dragonfly Pro heat
The Dragonfly Pro runs hot and cold. We ran a fullscreen 15-minute video and measured key points on the laptop starting with the touchpad which registered 89 degrees Fahrenheit. That's below our 95-degree comfort threshold which is good, but the middle of the keyboard is noticeably hotter at 100 degrees while the laptop's undercarriage reached 98 degrees.
HP Dragonfly Pro webcam
After reviewing hundreds of laptops over the course of my career, I've gotten used to mediocre webcams. But the Dragonfly Pro escapes that fate, producing photos with accurate color and crisp detail. Every test shot I took gave an accurate representation of my mocha brown skin tone, baby pink, black and brown sweater. It even captured the green, pink and purple in my locs. Although there was some visual noise, the details are clean enough that you can see weave in my sweater.
But if you want an even better webcam, check out our best webcams page.
HP Dragonfly Pro software and warranty
Outside of the Windows 11 suite, the Dragonfly Pro is blissfully bloatware free. Instead, HP has preinstalled several helpful utilities including HP PC Diagnostic Windows 2.1.0.0 where you can run diagnostic tests, check specific parts of the system and contact a tech support representative. HP Privacy where you can choose whether or not to share info with HP. You have HP Smart to set up a new printer. HP Support Assistant where you can find guided troubleshooting assistance and the overall health of the system.
And then there's myHP. I mentioned the app earlier in the audio and keyboard section. In practice, I found the app launch was consistently slow off the running block. Even after updating the hub, it took six seconds to launch and another six to switch between support. The camera button and programmable keys were quicker taking two seconds to fully load. And circling back to the camera, I'm confused as to why the camera button doesn't automatically go into the HP X Camera app which has oodles of video conferencing goodies. Instead, you go to the action page where you have to select Video control to access the previously mentioned video app.
The HP Dragonfly Pro ships with a 1-year limited warranty and 24/7 Pro Live Support. However, if you want even more protection for your $1,399 investment, HP offers its Subscription Care Pack. For $10.99 a month, your laptop is protected against drops and spills with speedy repairs. Just be aware you're only entitled to one repair per year for up to three years. The subscription also extends 24/7 Pro Live Support for a maximum of three years. Check out how HP did on Tech Support Showdown, our annual special report.
Bottom line
Sometimes simple can be hard, especially when you're trying to go toe-to-toe with the likes of the MacBook Pro 14, one of our best laptop picks. At $1,399, the Dragonfly Pro is $600 dollars cheaper than the MacBook Pro which is music to my budget-savvy ears. The display is vivid and colorful, the quad speaker setup is a revelation and it's just a good-looking system.
And let's not forget that Subscription Care Pack that basically gives your laptop the same protection that you've come to expect for a smartphone at about the same price. The Dragonfly Pro is a notebook that any mobile professional, freelancer or not would be proud to pull out their bag.
But three ports does not a mobile workstation make and a freelancer is definitely going to want more ports, especially when the MacBook Pro has three Thunderbolt 4 ports, a headset jack, a full SD card reader and the MagSafe charger. And the dedicated buttons, while a thoughtful idea, is a little half-baked with how long some of the features take to load.
Ultimately, when you aim for the king, you best not miss. And in the case of the Dragonfly Pro constantly misses. During our testing, the MacBook Pro came out on top more often than not, even with the former's AMD Ryzen 7 processor and graphics. It came pretty damned close at times, but as it stands, the Dragonfly Pro is a XPS slayer, a ZenBook slayer, but a MacBook slayer, unfortunately no. It's a solid laptop for on-the-go mobile professionals, but if you want all the bells and whistles, go for the MacBook Pro 14.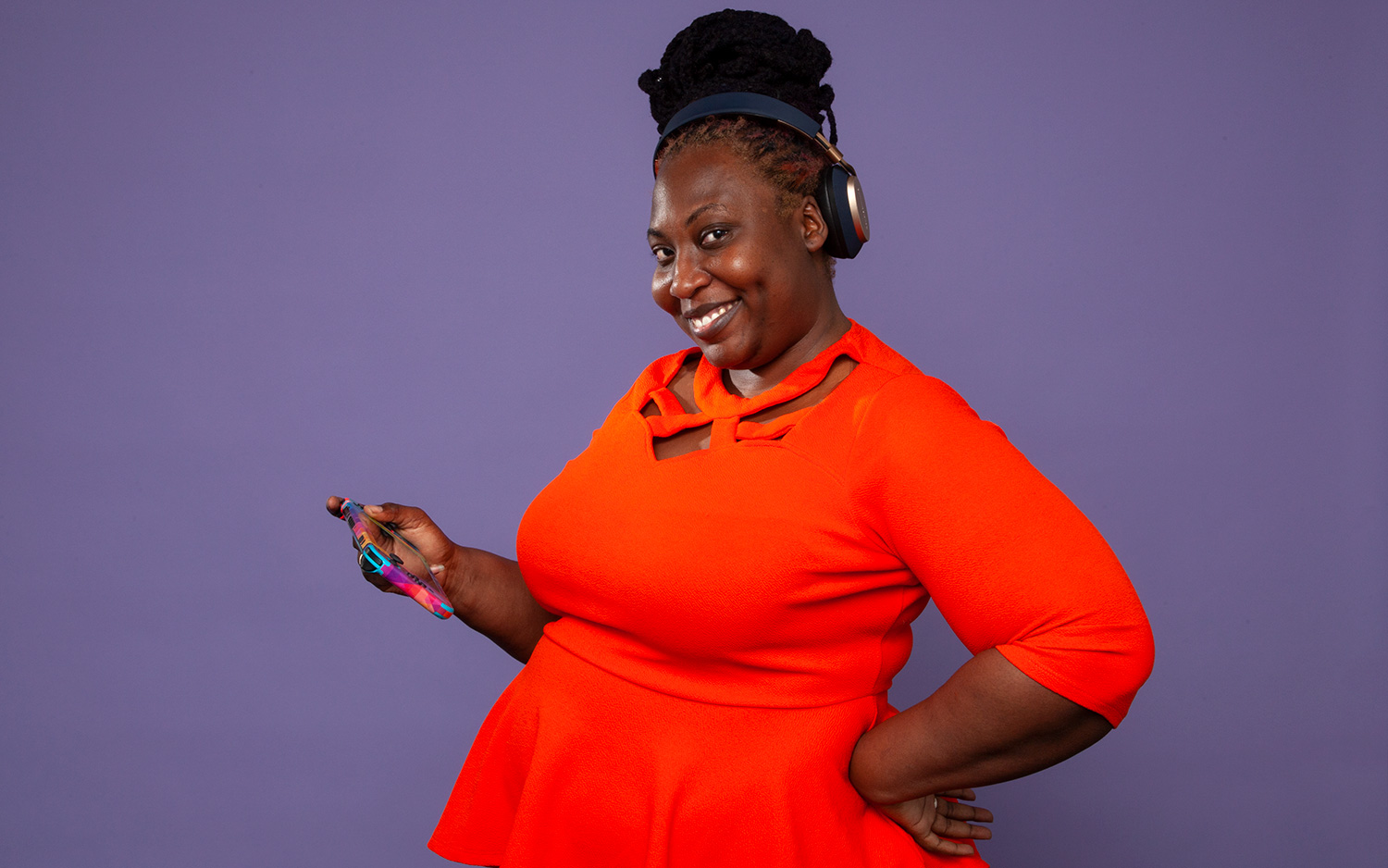 Sherri L. Smith has been cranking out product reviews for Laptopmag.com since 2011. In that time, she's reviewed more than her share of laptops, tablets, smartphones and everything in between. The resident gamer and audio junkie, Sherri was previously a managing editor for Black Web 2.0 and contributed to BET.Com and Popgadget.