I'm obsessed with laptop battery life — and this college laptop will last a full day of classes
What college laptop will survive an entire day on one charge? Apple is the answer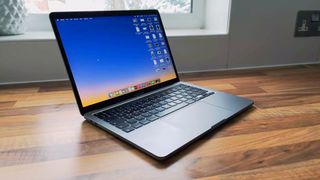 (Image credit: Future)
Your average day of college can be pretty intense on a laptop's battery life — from long lectures to intense study sessions, which can all happen far away from any outlets.
That is why stamina is so important in the best college laptops. And when it comes to the best of the best, the 13-inch M2 MacBook Pro stands head and shoulders above them all. But it's Apple, so you know the company doesn't skimp on the other specs in favor of longevity.
So whether you're the model student with an efficient timetable to get stuff done throughout the day, or you're a bit more like me with the all-nighters and doing the occasional project with a beer in hand (provided you are of legal age, of course), here is why this is a solid buy for any student.
Stamina royalty
Apple silicon has picked up a reputation of delivering impressive power while only sipping the battery. Like realizing too late how much that margarita cost you, it savors every last drop of that cocktail of electrons for a good long while, and the 13-inch Pro is the MVP of it.
How good is it? Well take a look for yourself as we stack it up against all of our best college laptop recommendations.
Swipe to scroll horizontally
Best College laptops by battery life

| Laptop | Battery life test result (hours:minutes) |
| --- | --- |
| 13-inch MacBook Pro (M2) | 18:20 |
| MacBook Air (M1) | 14:41 |
| MacBook Pro (M2 Pro 14-inch) | 14:02 |
| Acer Swift 14 | 11:43 |
That's beyond just being really good with power efficiency. That's what I would call a worry-free battery life. During my time with this system, I had no fear of checking the battery capacity.I just chucked it into my backpack, and headed to the nearest cafe for an all-day working session.
In fact, in one of these moments, the battery was at 50%, and I had a five-minute 4K video to edit. Two hours of intense Final Cut Pro work later, I left with 32%. To me, that is bonkers, and it makes for a longevity that you don't have to worry one iota about.
It's pretty powerful, too
That M2 chip is no slouch — especially in a system with a fan like the MacBook Pro for better sustained performance. Its eight-core CPU may be a 50/50 split between performance and efficiency cores, but when you need that power, it delivers handily.
When testing the laptop, we had 50 tabs open in Google Chrome with some running Tweetdeck, Slack, YouTube, Tidal, Gmail, Google Sheets and Twitch, and the MacBook Pro just chugged along with no signs of lag or hang time.
On top of that, it delivered an impressive Geekbench 5.4 synthetic benchmark of 8,911, and an impressive Handbrake time — converting a whole 4K movie to 1080p in just seven minutes and 11 seconds.
These numbers prove two things. The smaller MacBook Pro is capable of hanging with some serious multitasking needs, which is great for when you're zipping between multiple Chrome tabs for essay references. And on top of that, if your course has anything a little more processor intensive (high-res photo editing or video cutting), this can do it.
And that keyboard and touchpad are a joy to use for long working sessions. But there is one big problem when it comes to ergonomics.
WTF, Touch Bar!?
Let's not beat around the bush here. The Touch Bar pales in comparison to a proper set of function keys. In fact, I've gotten to the point where I entered the settings and forced it to just permanently show the function keys. At least now, I'm not having to deal with app-specific weirdness appearing.
On top of that, the port array is pretty disappointing. Two Thunderbolt 3 ports and a 3.5mm headphone jack just isn't enough. You can work around that with a dongle of course, but if you have any presentation work in your degree, then the lack of HDMI is a proper pain. It just seems like an unnecessary omission from the system itself.
Should you wait for the M3 MacBook Pro?
But there is a looming specter coming over the horizon. M3 chips are on the way and rumors are pointing to a new 13-inch Pro launching in October.
However, while there will be improvements to the performance (and a likely increase in battery life), what will happen to the price? Given the increased cost of producing a 3nm chipset, there could be a $100 bump in price.
If you can afford that, and if you can wait, then be my guest. But for any college student, the current MacBook Pro is more than enough.
Bottom Line
There are a number of things to take into consideration when buying a laptop for school.
What's your course?
What's your budget?
How much power do you actually need for your work?
For the vast majority of answers to these questions, the 13-inch MacBook Pro is not only going to meet (and even exceed) your needs, but it will do so while lasting all-day on one charge.
That's not to say it's the right choice for everyone. Chances are you could get away with something cheaper if your coursework is just essays. In this case, something like the cheaper Acer Chromebook Spin 714 would give you good stamina too.
But there's no denying that there is one champ for battery here, and it comes from Cupertino.
Stay in the know with Laptop Mag
Get our in-depth reviews, helpful tips, great deals, and the biggest news stories delivered to your inbox.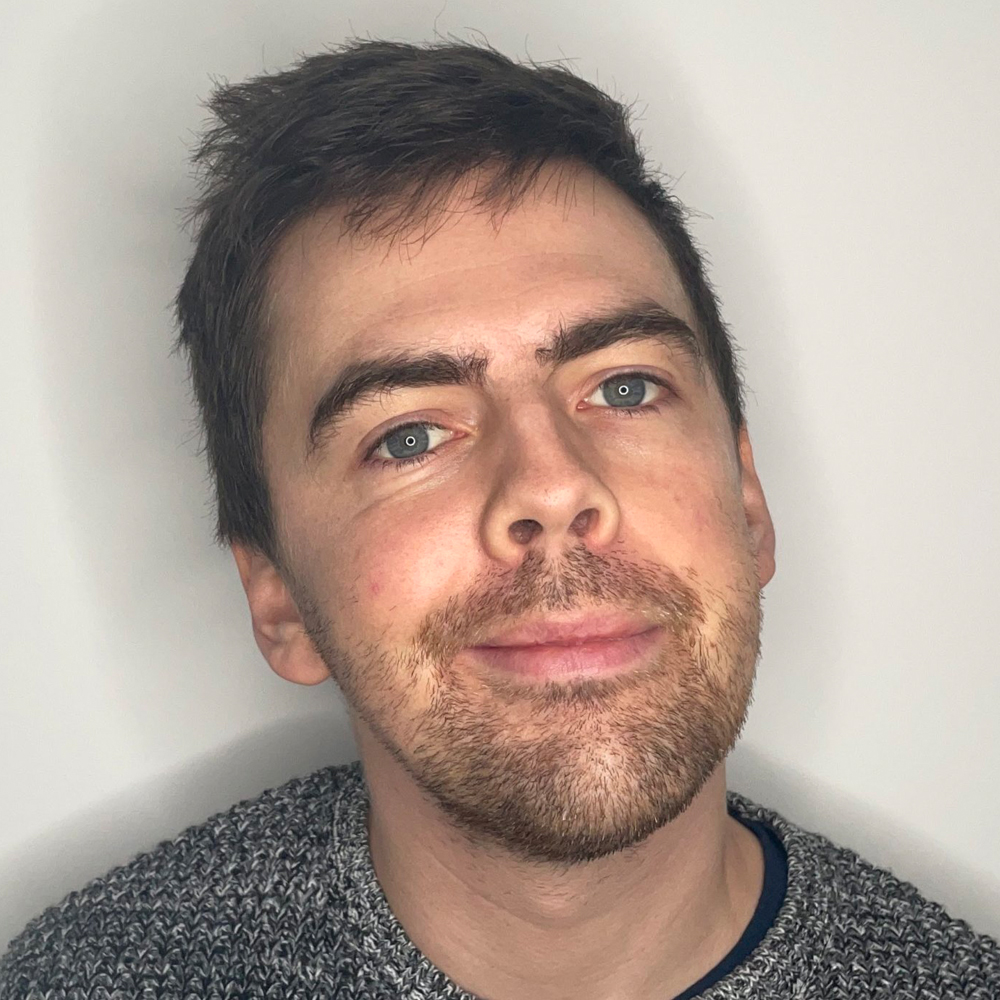 Jason brings a decade of tech and gaming journalism experience to his role as a writer at Laptop Mag. He takes a particular interest in writing articles and creating videos about laptops, headphones and games. He has previously written for Kotaku, Stuff and BBC Science Focus. In his spare time, you'll find Jason looking for good dogs to pet or thinking about eating pizza if he isn't already.