Best stylus in 2022
Want the best stylus for your tablet? Look no further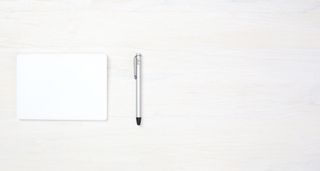 (Image credit: Pogo)
Finding the best stylus can be a semi-subjective search, since drawing in detail on any tablet (iPad or otherwise) can be touch-and-go, depending on which model you own. The typical rubber stylus may have limited uses due to an overly wide tip, and accidental screen taps with your wrist can be annoying when you're in the zone. As an infographics artist, I appreciate all this minutiae.
Of course, the iPad Pro has the excellent Apple Pencil, but since you can't pair that particular peripheral with such iPads as the Air and mini — or any other non-Apple device, for that matter— we've evaluated the current crop of competing styluses to see which ones are the most tablet-friendly.
A rubber-tipped capacitive stylus interacts with the touchscreen the same way your fingertip does, making for an instantly useful accessory. An active stylus, on the other hand, must be powered on to unleash its true potential. Active styluses often have smaller, hard-plastic nibs in place of the rubber tip, making this style of stylus more precise.
Best stylus for digital creators
When it comes to having a professional active stylus, you can't do much better than the Wacom Bamboo Ink Plus, which has a fine tip for marking up documents and natural tilt support for an authentic feel when sketching or drawing. The ergonomics are excellent, and the accompanying app is great for visual artists of all types. It charges via USB-C, and is compatible across a broad range of non-iPad devices. So if you've ever been jealous of the Apple Pencil, your moment is now.
2. BoxWave EverTouch Builder Stylus
Best stylus for the local everyman
This is a stylus, sure, but it doubles as a ruler and level. It also has a ballpoint pen built into one end, letting you seamlessly slide from one task to the next in your home office (or tool shed). You get pretty good precision for a capacitive stylus, and while the sketching experience is nothing to *ahem* write home about, the BoxWave EverTouch Builder Stylus is a fantastic tool for carpenters, contractors, painters, and anyone else who appreciates multitasking to the max.
3. Ten One Design Pogo pen
Best capacitive stylus for iPad
This inexpensive stylus won't break the bank, and you can use it to take advantage of the 3D touch features you'll find on newer iPads and iPhones. (It also works darn well on any other tablet or trackpad.) It's a dead-simple tool that you might just take everywhere, and thanks to the adjustable metal clip on top, that won't be a problem. It might have a squishier tip than other styluses on this list, but it also might be the best value.
Best active stylus for tablets
The Adonit Pixel is so smart, it knows when you've picked it up — which is also when it powers up. It's the company's most advanced stylus to date, and it works with the iPad as well as other tablets. The active stylus features 2,048 levels of pressure sensitivity, shortcut buttons, palm rejection and offset corrections; it connects with the tablet via Bluetooth. The 1.9mm tip ensures that you'll get super accurate drawings, no matter what.
Stay in the know with Laptop Mag
Get our in-depth reviews, helpful tips, great deals, and the biggest news stories delivered to your inbox.