Bolstered by impressive battery life, a firm exterior, and powerful audio, the Asus Chromebook CM14 Flip's $279 price point makes its many flaws forgivable.
Pros
+

Solid battery life

+

Satisfying keyboard

+

Loud and clear audio

+

Sturdy 2-in-1 design
Cons
-

Poor display

-

Sluggish touchpad

-

Ugly webcam
Why you can trust Laptop Mag Our expert reviewers spend hours testing and comparing products and services so you can choose the best for you. Find out more about how we test.
Asus Chromebook CM14 Flip Specs:
Price: $279
CPU: MediaTek Kompanio 520
RAM: 4GB
Storage: 64GB eMMC
Display: 14-inch 1,920 x 1,080 touchscreen
Battery: 10:14
Size: 12.8 x 8.9 x 0.7 inches
Weight: 3.44 pounds
Years of testing Chromebooks have taught us that these lowkey laptops can fall anywhere in the price spectrum. We've seen this with hardware like the HP Elite Dragonfly Chromebook, which started at $1,149. And that doesn't seem to be changing as they become more and more like regular Windows laptops. However, Asus takes us back to the good old days when they were minimalistic and affordable with the Chromebook CM14 Flip. And like any Chromebook at this cost, don't expect a miracle.
I was happy its battery life lasted more than what a workday calls for, while the sturdy 2-in-1 design with durability certification will ensure it weathers the storm with you. But its middling performance, ugly display and dreadful webcam are proof that Asus set the cost for this Chromebook appropriately. Whether it's worth the money depends on what you're looking for, although I was shocked by how sluggish the trackpad feels.
Spoiler alert: This probably won't be regarded as one of the best Chromebooks, but keep reading to see if it's right for you.
Asus Chromebook CM14 Flip price and configuration
Falling on the side of one of the more affordable Chromebooks out there, the Asus Chromebook CM14 Flip is built with a MediaTek Kompanio 520 processor, 4GB of RAM, 64GB of eMMC storage, and a 14-inch 1,920 x 1,080-pixel touch display. Our exact model is available for $279 at Walmart.
Asus Chromebook CM14 Flip design
Sporting an inoffensive gray green chassis and lid with the signature ASUS logo smack in the middle and the red, yellow, green, and blue of the Chromebook symbol, the CM14 Flip doesn't do much to stand out. Its exterior is more colorful than the name suggests, giving it a sea green appearance as if a colony of algae was gently resting beneath the exterior's surface. Lifting the lid reveals a similar deck, with the lowercase keys boasting a bumpy texture against a black hue.
I'm a bit uncomfortable when the laptop's hinges bring the lid close to a 90-degree angle. It's as if I have to bend the entire display and I start worrying it's going to snap in two. To illustrate how awkward the ratio from hinge to body strength is, lifting the lid up results in the entire deck coming with it if I don't push it down. This is because the lid weighs more than the deck itself, and the design of the base makes it difficult to push the angle past that point. I have to lift the Chromebook up in order to comfortably bring it to a 360-degree angle.
Measuring 12.8 x 8.9 x 0.7 inches and weighing 3.44 pounds, the CM14 feels good to hold. The Acer Chromebook Spin 714 (12.3 x 8.8 x 0.71 inches, 3.2 pounds) and Acer Chromebook Vero 514 (12.3 x 8.8 x 0.8 inches, 3.2 pounds) are also 14-inches but lighter. The Lenovo Duet 5 Chromebook (12 x 7.4 x 0.28 inches, 2.24 pounds) is unsurprisingly lighter and smaller than each of these, as its keyboard is detachable.
Asus Chromebook CM14 Flip ports
Featuring two USB Type-C ports, one USB 3.2, a microSD card reader, audio jack and Nano Kensington lock, this Chromebook has enough ports that it should suffice for most. After all, we don't anticipate you'll be doing much more than writing or using simple apps on this Chromebook.
However, I got confused by a stylus plate on the right side of the CM14. It's a soft gray indent that made it seem like I could pull it out, but after some research, I realized this was just a placeholder plate for where the stylus would go if I had that model. While I understand that producing separate models of the base just for users who don't get the stylus would be extra work, this whole process was pretty confusing.
I've previously written about how having a power button on the side of a laptop is an annoying trend, and the CM14 Flip is another notebook that does exactly that. While this is acceptable on 2-in-1 laptops, I wish manufacturers could implement it better. After all, this Chromebook has a smartphone-inspired volume button on the right side; pressing its upper half increases volume, while its lower half does the opposite. Yet the laptop still has dedicated volume keys on the deck, so why can't that be the case for a power button as well?
Asus Chromebook CM14 Flip durability and security
It has also passed the MIL-STD 810H military-grade standard, going through tests for port durability, vibration, altitude, panel pressure, keyboard durability, and hinge durability. The CM14 Flip also has a water resistant keyboard of up to 400 milliliters. Beyond my issues with the lid being heavier than the base, I could certainly feel its sturdiness when I put pressure against different points of the chassis. This may be an affordable Chromebook, but it feels good to hold.
It also features a physical webcam privacy shutter in the form of a little bar you can snap into place. When the shutter is active, a red dot is visible atop the lens. This is great for privacy, although you might not want to use the webcam much, anyway.
Asus Chromebook CM14 Flip display
Within the CM14's lid rests a 14-inch 1,920 x 1,080-pixel glossy touch display, which will get the job done for those who just need something to look at. It's no secret that I fawn over lustrous, enchanting screens, as the fastest way a laptop can slither into my heart is by melting my eyes. I had no reason to think that this Chromebook could deliver on that front and neither should you. If you want a decent display, you're going to need to spend quite a bit more. This is a practical device, and although its screen is undeniably poor, that isn't shocking or a dealbreaker at this price point.
I booted up a trailer for Pixar's Elemental and as the various elements of this colorful city got introduced—air, earth, water and fire—it took only a few moments for me to realize how dim the display was. This weirdly comes to its benefit by not destroying its color, as I didn't particularly mind how the various hues of Firetown's brick architecture contrasted against the bold blues and greens of the rest of the city.
Swipe to scroll horizontally
Asus Chromebook CM14 Flip vs Competition: Display

| Laptop | DCI-P3 color gamut | Display brightness average |
| --- | --- | --- |
| Asus Chromebook CM14 Flip | 40.7% | 262 nits |
| Acer Chromebook Spin 714 | 76% | 389 nits |
| Acer Chromebook Vero 514 | 79.2% | 274 nits |
| Lenovo Duet 5 Chromebook | 85.2% | 361 nits |
Our colorimeter places the CM14 Flip at 40.7% of the DCI-P3 color gamut, which is close to the lowest I've seen. It's also worse than the Chromebook average (72.5%), which isn't surprising. This is worse than the Spin 714 (76%), Vero 514 (79.2%), and Duet 5 (85.2%).
The CM14 Flip managed an underwhelming 262 nits of brightness. This is significantly below the 471-nit category average, while the Spin 714 (389 nits), Vero 514 (274 nits), and Duet 5 (361 nits) were all brighter.
Asus Chromebook CM14 Flip keyboard and trackpad
While it's far from amazing, the CM14 Flip's keyboard feels pretty good—considering the purpose of hardware this cheap is to be a quick and easy way to get work done through Google's application suite, this is absolutely welcome. It features 1.5mm of key travel with spill-resistance and ASUS Antimicrobial Guard, which the company claims will "inhibit bacterial growth by up to 99% over a 24-hour period."
I took the 10fastfingers typing test and managed 109 words per minute at 94% accuracy. The only discomfort I felt was having to push my fingers towards the center, as the keyboard does not span the full width of the deck. Otherwise, I had no trouble typing up articles and swiftly jumping between keystrokes. Keep in mind, this laptop doesn't feature LED backlighting or a number pad.
Unfortunately, this 5.3 x 3 inch trackpad might be the worst I've used, as my fingers feel road blocked each time I glide them across the surface. The intense friction emitting a dull audible vibration is enough of an indication that it's nowhere near as smooth as it needs to be. Browsing the internet and dragging files across the screen was a nightmarish experience.
Asus Chromebook CM14 Flip audio
Our dreaded arch nemesis—bottom-firing speakers—makes a bold return. Although, when you're working with a 2-in-1 laptop, is there really a bottom? Jokes aside, I was surprised that the CM14 Flip's audio performed as well as it did, presenting trailers and music with a compelling degree of clarity and fullness. The soundtrack in films was sometimes lowered to make way for clear voices, but music sounded wonderful all around.
I listened to "The Other Side" by Dismemberment Plan and was impressed by how loud the speaker system got. It filled my office enough that it would've been fine at a lower volume, which is impressive for such a cheap Chromebook. The intense rhythmic percussion against the guitar progression that makes me want to jump up and start dancing was kept gloriously intact. There is a slight flatness to this laptop speaker that makes it a clear downgrade from my external set, but it's pretty solid, regardless.
While watching the trailer for Pixar's Elemental, my belief that this speaker system is better than it has any right to be was solidified. The only notable issue I could spot was that the music lowered itself to make way for dialogue at multiple points in the trailer, but considering how loud, clear and full each scene of this trailer was otherwise, Asus should be proud.
Asus Chromebook CM14 Flip performance
Packed with a MediaTek Kompanio 520 processor, 4GB of RAM, and 64GB of eMMC storage, this lightweight machine is designed to tackle minor tasks through Chrome OS like Google Docs, Sheets, and Slides alongside streaming apps like Spotify, Disney+ or YouTube. I opened ten separate YouTube videos and it started to struggle, taking a minute before it could load the rest of the page outside of the videos themselves.
Swipe to scroll horizontally
Asus Chromebook CM14 Flip vs Competition: Performance

| Laptop | Geekbench 5.0 | Jetstream 2.0 |
| --- | --- | --- |
| Asus Chromebook CM14 Flip | 1,449 | 74.5 |
| Acer Chromebook Spin 714 | 6,335 | 250.2 |
| Acer Chromebook Vero 514 | 4,415 | 246 |
| Lenovo Duet 5 Chromebook | 1,727 | 70 |
During the Geekbench 5 overall performance test, the CM14 Flip's lowkey processor accomplished a multi-core score of 1,449. This is far from incredible performance when compared to the 4,991 Chromebook average, but it reflects its low-cost efficiency. The Spin 714 (Intel Core i5-1335U, 6,335), Duet 5 (Qualcomm Snapdragon 7c, 1,727) and Vero 514 (Intel Core i5-1235U, 4,415) all did better. Once again, each is considerably more expensive than the Asus.
It didn't do that much better on the JetStream 2.0 benchmark, which measures how fast large web pages load. Its score of 74.5 was far below the category average of 216.3. Once again, the Spin 714 (250.2) and Vero 514 (246) did better, but the Duet 5 (70) was just a step behind.
Asus Chromebook CM14 Flip battery life
The benefit of Chromebooks with underpowered MediaTek processors is that they often have long-lasting battery life. And that's not an exception with the CM14 Flip, as it lasted a total of 10 hours and 14 minutes on our Laptop Mag battery test, which involves continuous web surfing over Wi-Fi at 150 nits.
Swipe to scroll horizontally
Asus Chromebook CM14 Flip vs Competition: Battery life

| Laptop | Battery life test result (hours and minutes) |
| --- | --- |
| Asus Chromebook CM14 Flip | 10:14 |
| Acer Chromebook Spin 714 | 12:43 |
| Acer Chromebook Vero 514 | 9:59 |
| Lenovo Duet 5 Chromebook | 13:31 |
This was a little longer than the Chromebook average of 9 hours and 59 minutes. The only competitor to perform worse was the Vero 514 (9:59), while the Spin 714 (12:43) and Duet 5 (13:31) did quite a bit better.
Asus Chromebook CM14 Flip heat
The CM14 Flip got surprisingly warm when running a 1080p video for 15 minutes. Its peak heat reached as high as 104.5 degrees Fahrenheit at its rear underside. Its touchpad remained at a nice 75 degrees at least, while the G/H key didn't quite cross our 95-degree threshold at 87 degrees. The Spin 714's peak heat was 83 degrees at the underside, while the Vero's bottom got a bit more toasty at 97 degrees, but still not crawling over that 100 threshold.
Asus Chromebook CM14 Flip webcam
Did you think a 720p webcam from a Chromebook under $300 would be decent? I didn't—and that proved true a couple of photos later. The pink walls of my office had their color sapped, making them faded and ugly.
The warm glow of my desk lamp was also overwhelmingly bright, resulting in the white ceiling becoming overexposed. It's not a surprise considering the price point, so if you want something better, we recommend taking a look at our best webcams page.
Asus Chromebook CM14 Flip software and warranty
Boasting the lightweight ChromeOS, this CM14 Flip comes pre-installed with a few simple apps to get the user started. If your primary ecosystem will involve Google's suite, including Chrome, Docs, Sheets, YouTube and more, you don't need much more than what a Chromebook can offer. The Google Play Store also allows you to install apps like Spotify, Disney+ and far more.
The CM14 Flip comes with a limited one year warranty. See how Asus performed on our Tech Support Showdown ranking.
Bottom line
Laptops are in a constant struggle to balance price and quality. There are several poor aspects to the Asus Chromebook CM14 Flip, but when you consider that this thing is less than $300, it does enough for us to recommend it. If you need a lightweight 2-in-1 Chromebook with a sturdy exterior, a solid keyboard, and battery life that will last a full workday, you'll be satisfied by this.
If you're in the market for something with a better display, smoother trackpad, clearer webcam, or faster specifications, we recommend looking elsewhere. The Acer Chromebook Spin 714 is more expensive at $699, but we called it our favorite Chromebook of the year thanks to a 1,440p webcam, nearly 13 hours of battery life and superior display. If you're willing to leave those things on the table, the Asus Chromebook CM14 Flip might be worth it.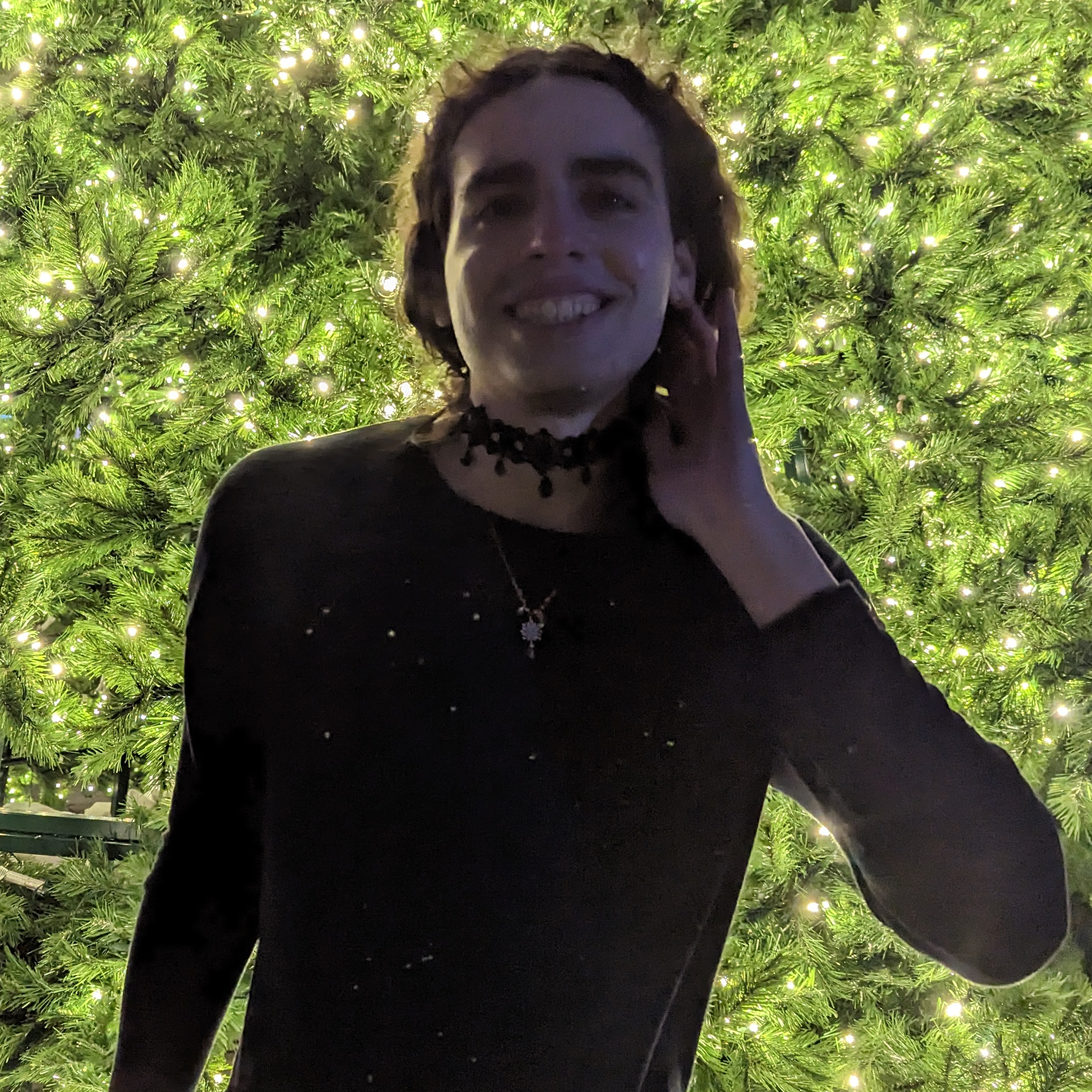 Self-described art critic and unabashedly pretentious, Momo finds joy in impassioned ramblings about her closeness to video games. She has a bachelor's degree in Journalism & Media Studies from Brooklyn College and five years of experience in entertainment journalism. Momo is a stalwart defender of the importance found in subjectivity and spends most days overwhelmed with excitement for the past, present and future of gaming. When she isn't writing or playing Dark Souls, she can be found eating chicken fettuccine alfredo and watching anime.