The Acer Chromebook Vero 514 is a solid all-around Chromebook with good performance, a comfortable keyboard, and long battery life, with a frustrating touchpad.
Pros
+

Rugged design

+

Comfortable keyboard

+

Strong performance

+

Solid battery life

+

Good webcam
Cons
-

Ugly

-

Dim display

-

Jumpy touchpad
Why you can trust Laptop Mag Our expert reviewers spend hours testing and comparing products and services so you can choose the best for you. Find out more about how we test.
Chromebooks are getting more powerful — why? — who knows, but Acer wants to be more environmentally conscious about its products, so that's where the Acer Chromebook Vero 514 comes in.
Despite its ugly design and dim display, the Vero 514 has a lot to offer. For $599, you get strong performance, a comfortable keyboard, long battery life, and a good webcam wrapped in a rugged chassis. It sounded like a great deal until we got to the touchpad, which made navigating through the web a bit frustrating. It's usable, but not how I want to experience a laptop for eight hours a day.
Despite that, it inched close to our best Chromebooks page. Here's why.
Acer Chromebook Vero 514 price and configurations
Acer Chromebook Vero 514 specs
Price: $599
CPU: Intel Core i5-1235U
GPU: Intel Iris Xe Graphics
RAM: 8GB
Storage: 256GB SSD
Display: 14-inch 1920 x 1080
Battery: 9:59
Size: 12.3 x 8.8 x 0.8 inches
Weight: 3.2 pounds
I reviewed the $599 Acer Chromebook Vero 514, which is outfitted with an Intel Core i5-1235U processor, Intel Iris Xe Graphics, 8GB of RAM, a 256GB SSD, and a 14-inch 1920 x 1080, 16:9, 60Hz display.
The only other model is the slightly cheaper $499 version, which gets downgraded with a Core i3-1215U CPU, Intel UHD Graphics, 8GB of RAM, a 128GB SSD, and a 14-inch, 1920 x 1080, 16:9, display.
You're not going to see me get into a lot of Chromebook arguments, since they're not for me. However, if you're deciding which model to get, shell out for the $599 version. An additional $100 for three valuable upgrades is a great deal. If it's still out of your price range, check out our best budget laptops page.
Acer Chromebook Vero 514 design
I have mixed feelings. On one hand, the Acer Chromebook Vero 514 looks unique and unlike the sea of homogeneous gray and black laptops that walk through my door. On the other hand, it looks like it was heavily inspired by plywood. Its light gray hood is meshed with blue and highlight-yellow dots scattered around, giving it that recycled "for the planet" look. Listen, we can aim to stop climate change while also looking sexy. This is not sexy.
The interior is more of the same, except it takes some cues from the Macbook with its black, rounded keys. Its profile is decent — there's enough room on the deck for my wrists, and the bezels on the display are relatively slim. The touchpad is large, but it could've used some more space on the lip for operating room.
Acer built this Chromebook to last a little longer than your usual plastic. It is MIL-STD-810H certified, which means it went through sand and dust testing conducted in controlled settings. However, Acer states that it does not guarantee future performance in all situations.
At 12.3 x 8.8 x 0.8 inches and 3.2 pounds, the Acer Chromebook Vero 514 is about the right size for a 14-inch notebook. Its competitors — HP Elite Dragonfly Chromebook (2.8 pounds, 11.6 x 8.7 x 0.7 inches), Acer Chromebook Spin 714 (3.2 pounds, 12.3 x 8.8 x 0.7 inches), and Lenovo Duet 5 Chromebook (2.2 pounds, 12 x 7.4 x 0.3 inches) — feature slimmer footprints.
Acer Chromebook Vero 514 ports
There's plenty of ports for a Chromebook.
On the left side of the Vero 514 lies one USB Type-C port, an HDMI port and a headphone jack, while the right holds a Kensington lock slot, one USB Type-C port and one USB Type-A port.
If you need more ports, see our best USB Type-C hubs and best laptop docking stations pages.
Acer Chromebook Vero 514 display
The Acer Chromebook Vero 514's 14-inch, 1920 x 1080 display could be brighter, but I wasn't expecting much from a Chromebook. However, it still managed to be decently colorful.
I watched the trailer for Puss In Boots: The Last Wish (unironically excellent film), and the titular character's orange fur popped on screen as he showed off his combat expertise against an angry stone giant. However, in the battle against The Wolf, the corners of the tavern were darker than they should have been. The viewing angles are also awkward — even when I looked in the center of the screen, the sides showed a dark glare.
According to our colorimeter, the Acer Chromebook Vero 514's panel covered 79.2% of the DCI-P3 color gamut, which roughly matches the Chromebook average (79.3%) and even beats out some budget gaming laptops. The Dragonfly (79.3%) and Duet 5 (85.2%) did slightly better, while the Spin 714 (78.9%) lagged not far behind.
At 274 nits of brightness, the Acer Chromebook Vero 514 didn't impress the Chromebook average (333 nits). The Dragonfly (392 nits), Spin 714 (358 nits), and Duet 5 (361 nits) completely rinsed the Vero 514.
Acer Chromebook Vero 514 keyboard and touchpad
This keyboard felt great to type on. The keys were soft but punchy — not much of a click to them, but they had deep enough travel to keep me gliding across the board without a misstep. And there's just enough room on the deck to keep my palms warm.
I hit 84 words per minute on the 10fastfingers.com typing test, which crosses over my 78-wpm average. I like the spacing of the keys and how gentle each click felt without giving way to the mushy sensation that cheaper keyboards offer.
The 3 x 4.2 inch touchpad is problematic. The cursor is a bit jumpy when I try to move it around on screen — it'll skip a few frames here and there only when it just registers my touch. It's usable, and the touchpad itself is soft, but I can't see myself using this on a daily basis without getting frustrated. Gestures like two-finger scrolling also suffered from the same jumpiness.
Acer Chromebook Vero 514 audio
The Acer Chromebook Vero 514's bottom firing speakers sound OK. They're cheap, but not bad.
I listened to Hozier's "Blood Upon the Snow," and the opening vocals were melodic and soft, but the background bass instruments were snuffed out by the stringed instruments. When the louder parts of the chorus kicked up, it tempted me to lower the volume, because the speakers were on the verge of peaking and getting uncomfortable.
There's no built-in audio software, but since you have access to the Play Store, you could mess around and tune it if you want to put in the effort.
Acer Chromebook Vero 514 performance
Packed in this laptop that will probably only web surf is a slightly overpowered Intel Core i5-1235U processor and 8GB of RAM. I didn't notice any slowdown when I opened a dozen Google Chrome tabs and a couple of YouTube videos.
On the Geekbench 5.4 benchmark, the Vero 514 scored 5,647, crushing the 2,666 Chromebook average. The Spin 714's Core i5-1235U registered 4,415; the Duet 5's Qualcomm Snapdragon 7c Gen 2 averaged a measly 1,727; and the Dragonfly's Core i5-1245U vPro failed consistently because of a software issue.
On the JetStream 2.0 benchmark, the Vero 514 averaged 246, sliding past the category average of 230, while also beating the Dragonfly (213.7), Duet 5 (70), and Spin 714 (221).
These numbers probably don't mean much to you, but the gist is that the Vero 514 can handle anything that you're likely to throw at it.
Acer Chromebook Vero 514 battery life
Don't worry about bringing a charger because the Acer Chromebook Vero 514 will get you through a workday and then some.
On the Laptop Mag Battery Test, the Vero 514 web-surfed continuously over Wi-Fi at 150 nits of brightness for 9 hours and 59 minutes, crossing the Chromebook average (9:37). The Dragonfly (9:14) died first, but the Duet 5 (13:31) and Spin 714 (10:45) outlasted the Vero by quite a bit.
Acer Chromebook Vero 514 webcam
I like this webcam, and you won't see me say that very often.
Thanks to its 1080p shooter, the Vero 514 caught most of the detail in my hair and beard, including the sharper angles. The color in the My Hero Academia poster behind me was also spot on, with the colorful ensemble of clothes popping off against the deep blue sky. My face was also well-lit, despite a corner of my head being washed out. The window behind me was also completely blown out.
You likely don't need to get an external webcam for the Vero 514, but if you want one, check out our best webcams page.
Acer Chromebook Vero 514 heat
All things considered, the Vero 514 is a cool customer. After streaming a 15-minute FHD video, the underside reached 89 degrees Fahrenheit, staying comfortably below our 95-degree threshold. The center of the touchpad and keyboard hit 84 and 76 degrees, respectively. Meanwhile, the hottest it got was 97 degrees, just above the center of the left vent — not bad at all.
Acer Chromebook Vero 514 Chrome OS
The Acer Chromebook Vero 514 ships with Chrome OS installed. For Chrome OS or Android users, setup is simple. After you enter your Google account info, all of your Google Drive, Docs, Sheets, and Slides files will be available along with your Chrome browser extensions and any Android apps.
If you're not familiar with it, ChromeOS is basically a stripped down version of Windows or macOS. If all you want out of a laptop is to web surf, watch some films, do some basic productivity work, or maybe play a few Android games, then this operating system is for you.
The Acer Chromebook Vero 514 comes with a one-year limited warranty. See how Acer performed on our Tech Support Showdown and Best and Worst Brands ranking.
Bottom line
I don't like Chromebooks, but I did like the performance, keyboard, webcam, battery life, and rugged nature of the Acer Chromebook Vero 514. It lost some points with the display and design, but it really messed it up with the touchpad.
If you're willing to spend some extra cash, I suggest going for the Acer Chromebook Spin 714, since it offers a great upgrade all around, including touch and 2-in-1 capabilities.
But overall, the Chromebook Vero 514 is a decent choice for the money.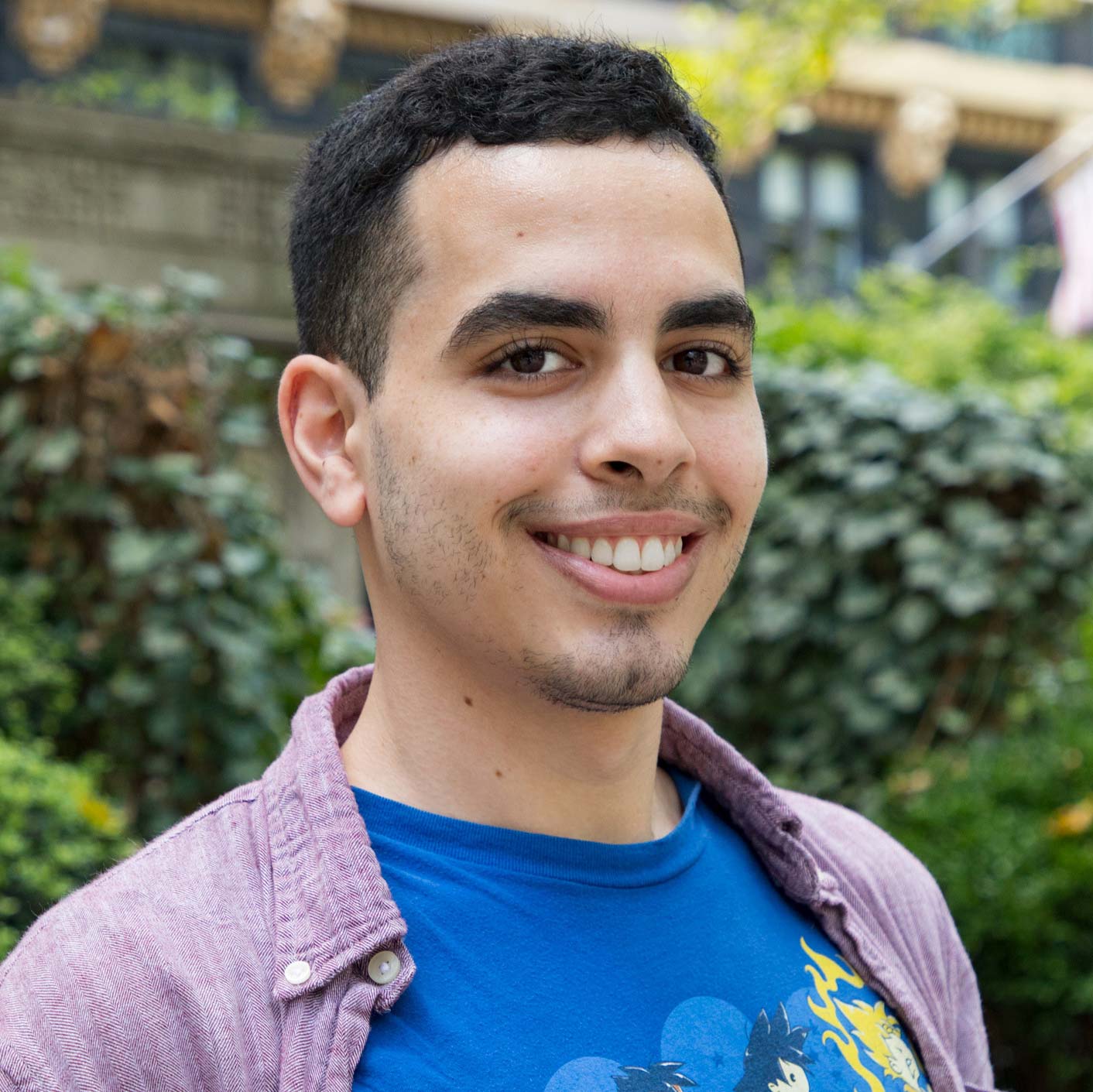 Rami Tabari is an Editor for Laptop Mag. He reviews every shape and form of a laptop as well as all sorts of cool tech. You can find him sitting at his desk surrounded by a hoarder's dream of laptops, and when he navigates his way out to civilization, you can catch him watching really bad anime or playing some kind of painfully difficult game. He's the best at every game and he just doesn't lose. That's why you'll occasionally catch his byline attached to the latest Souls-like challenge.